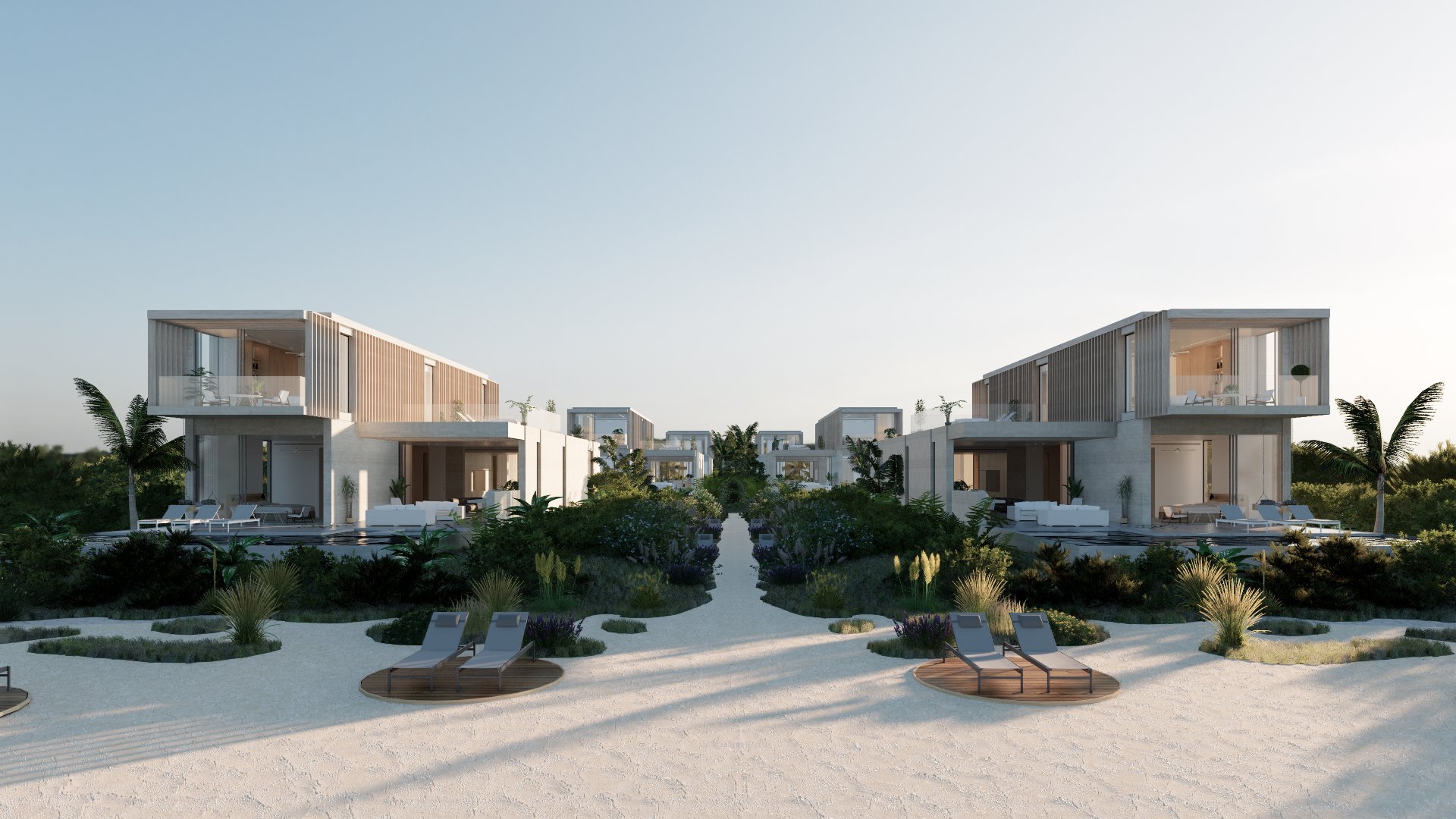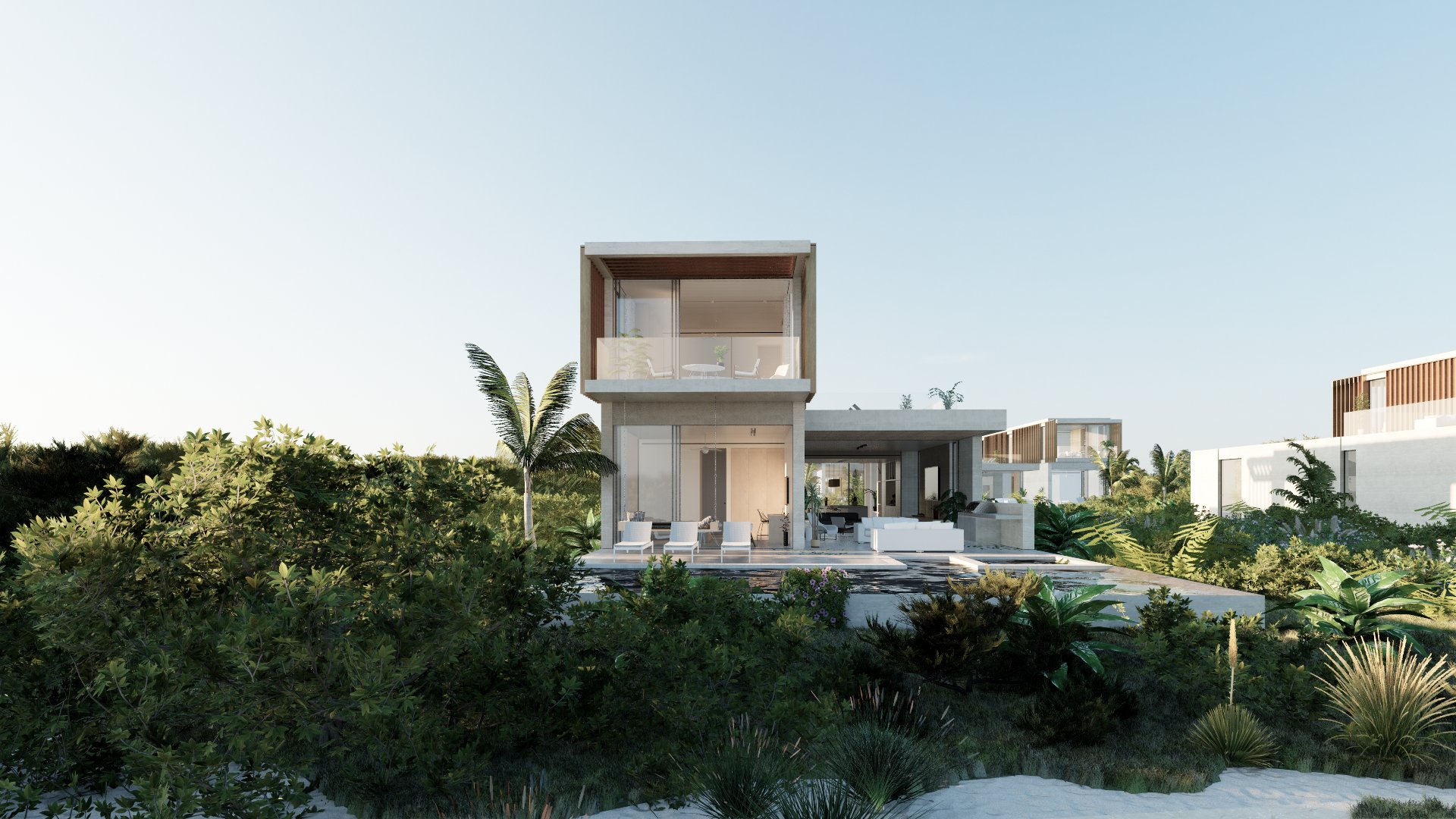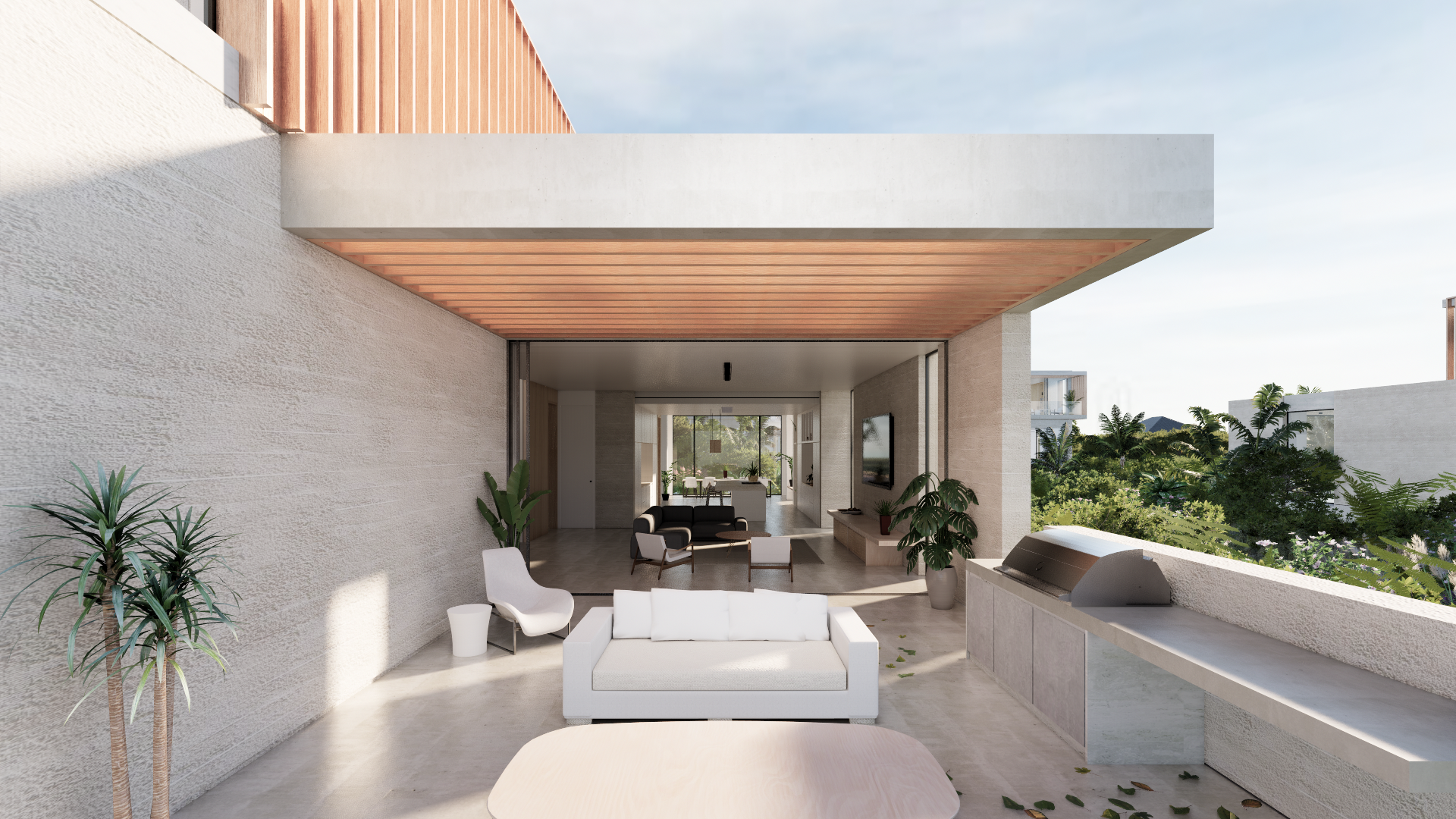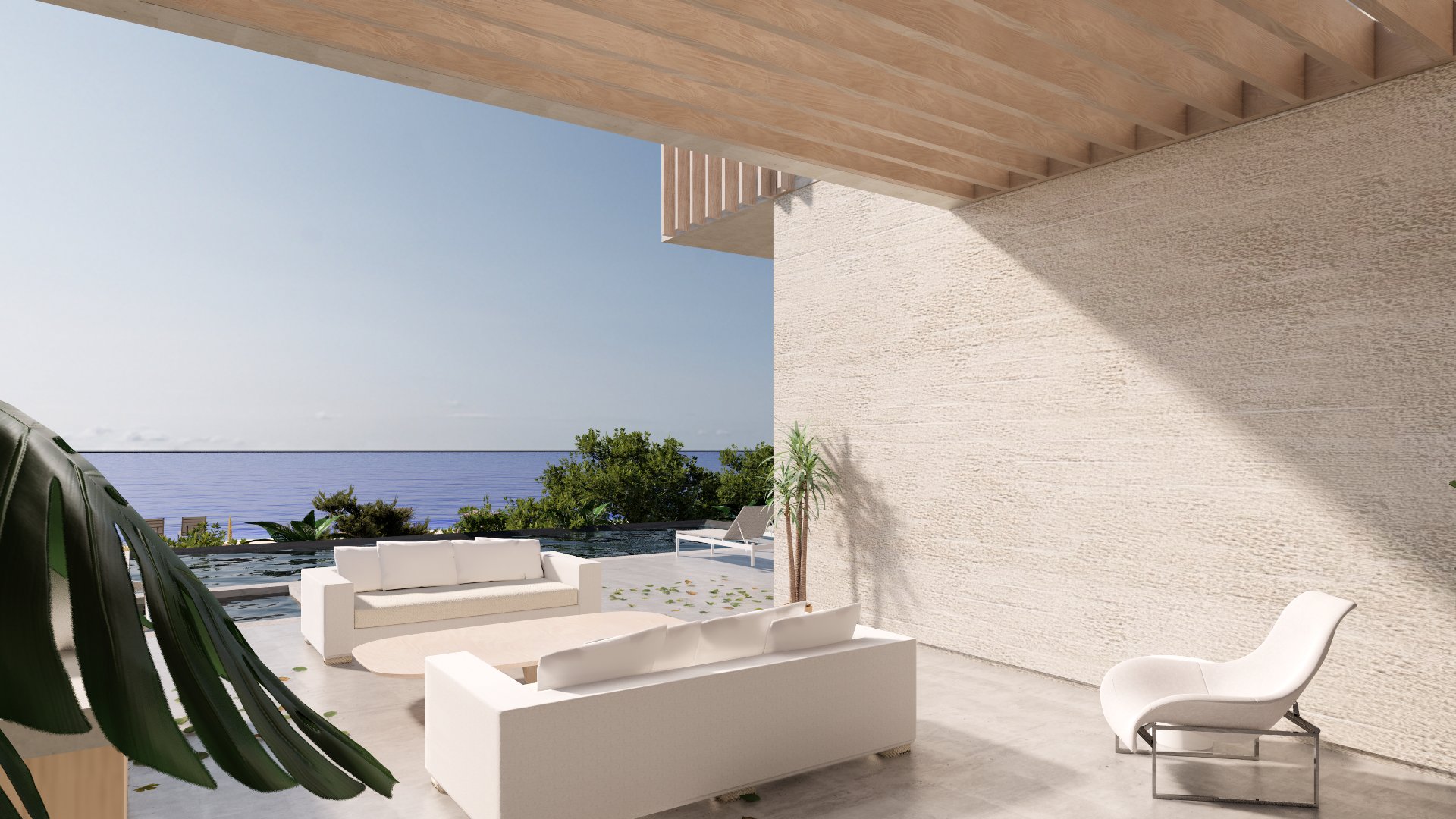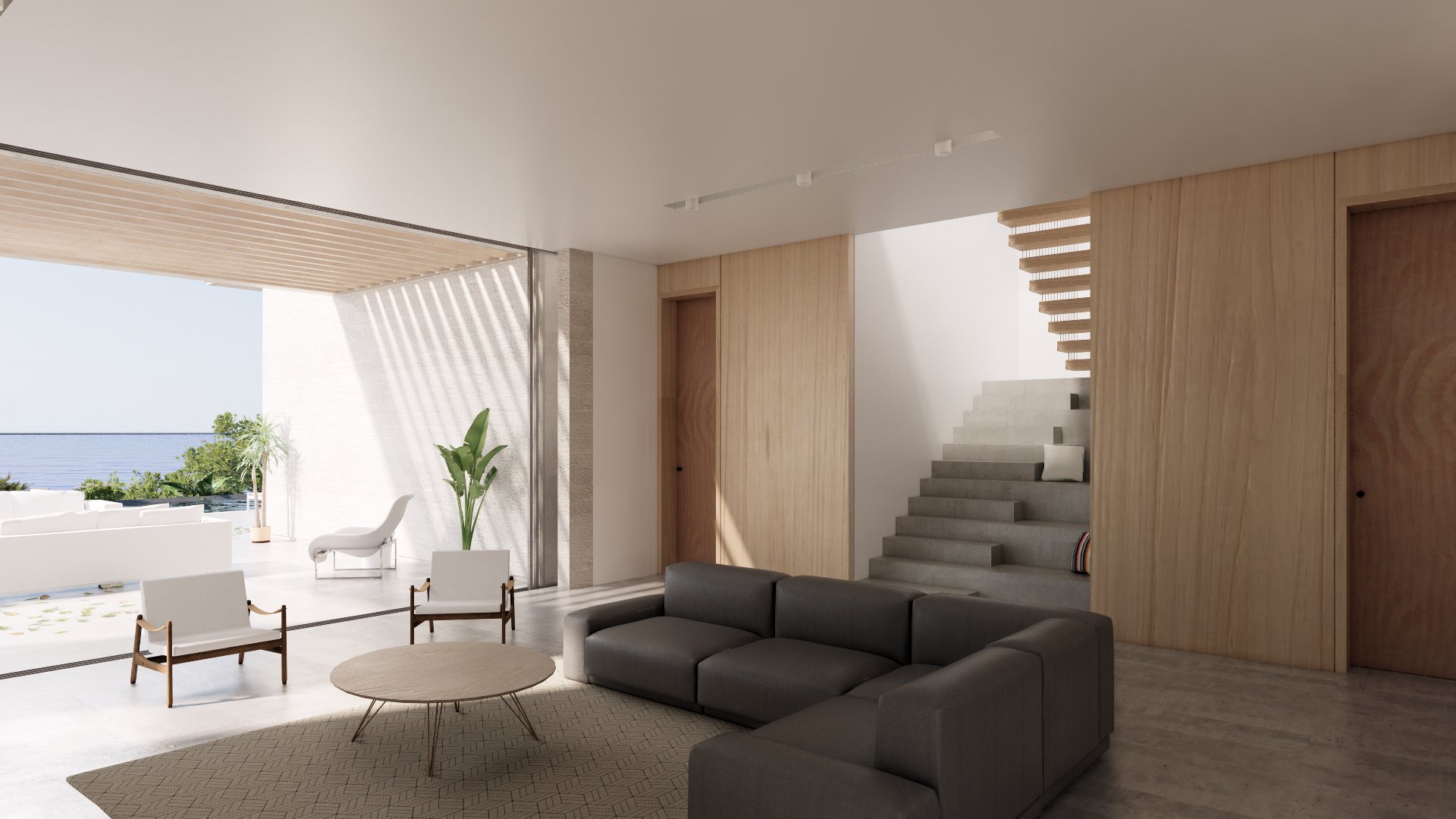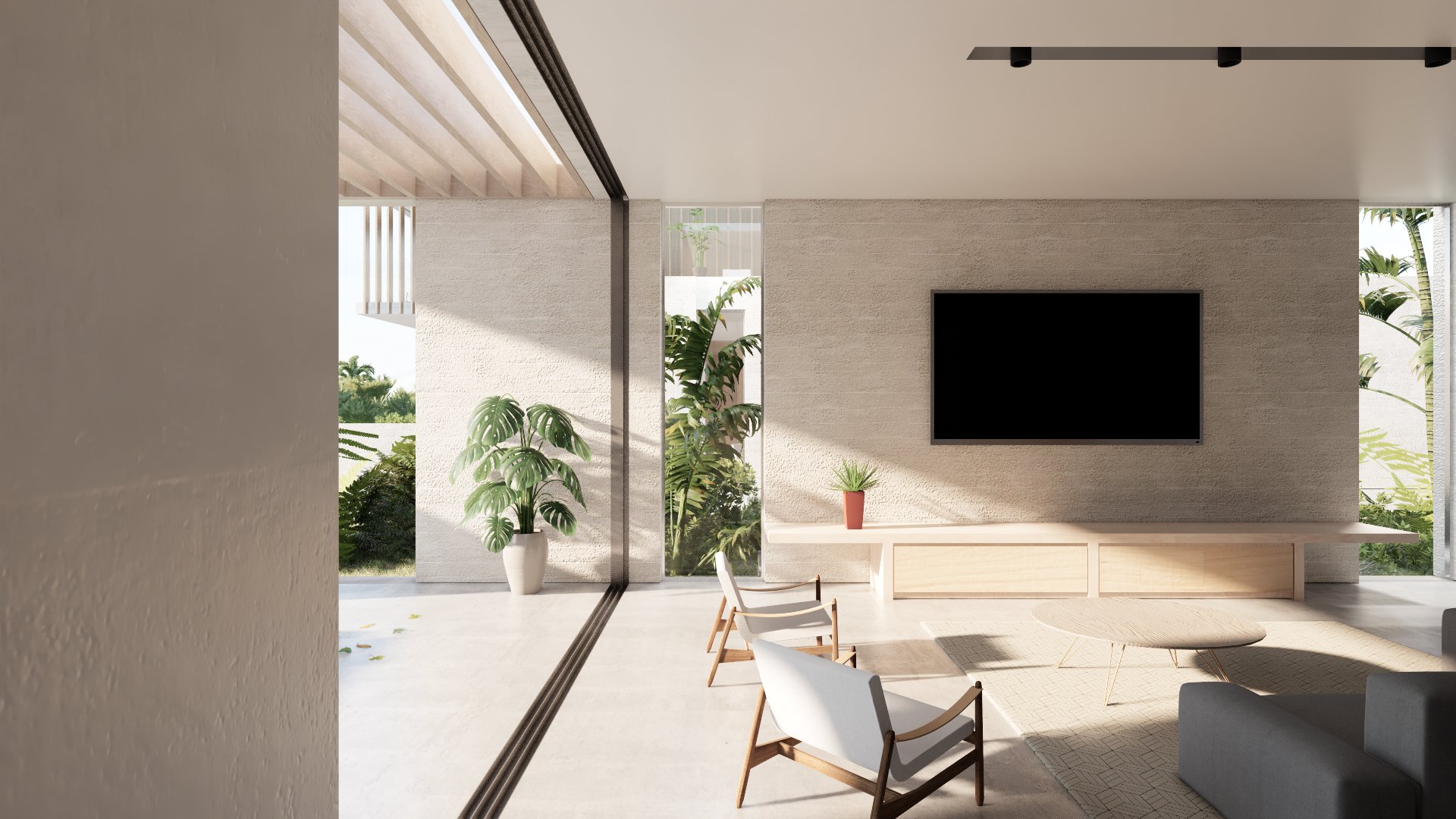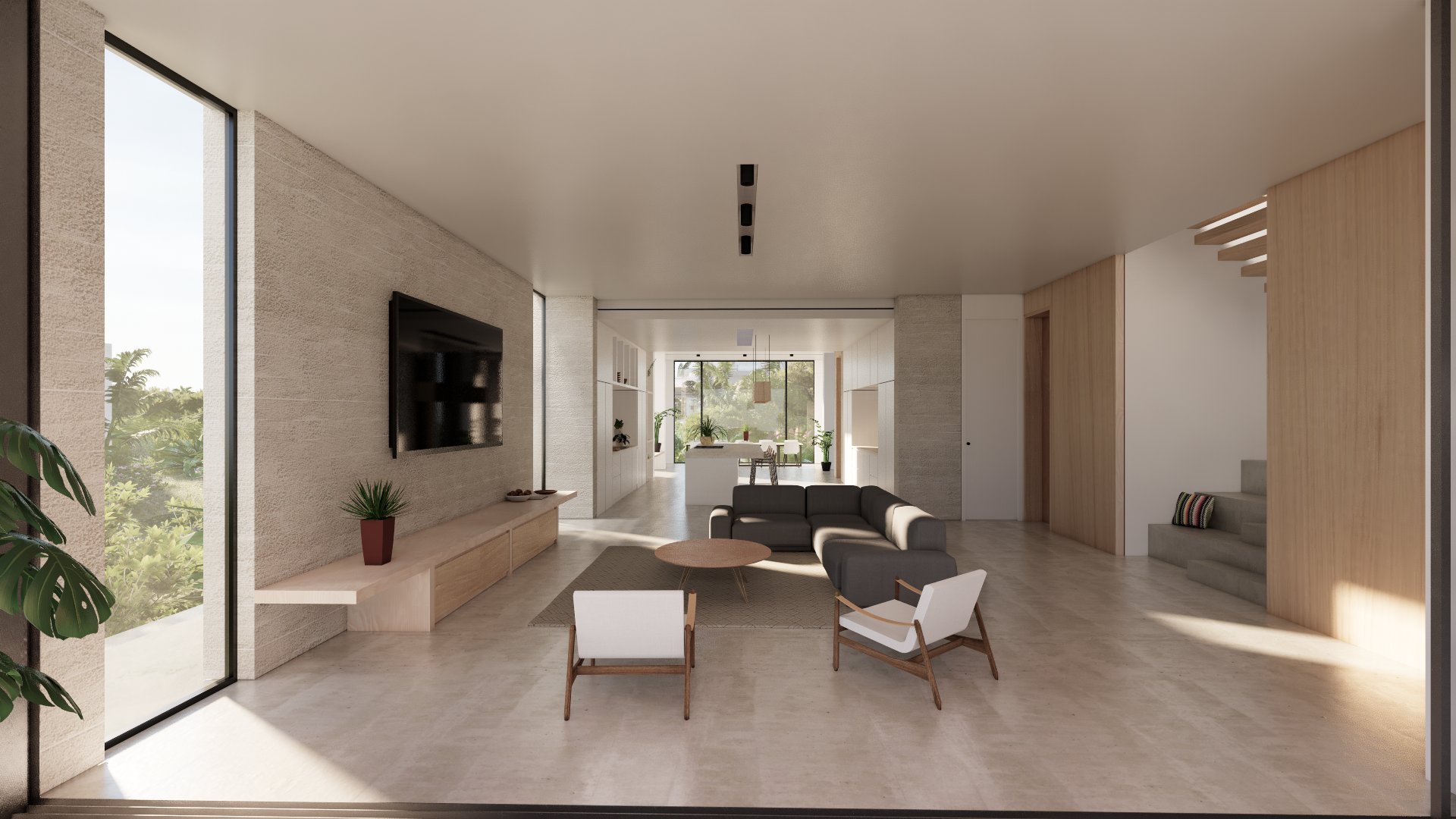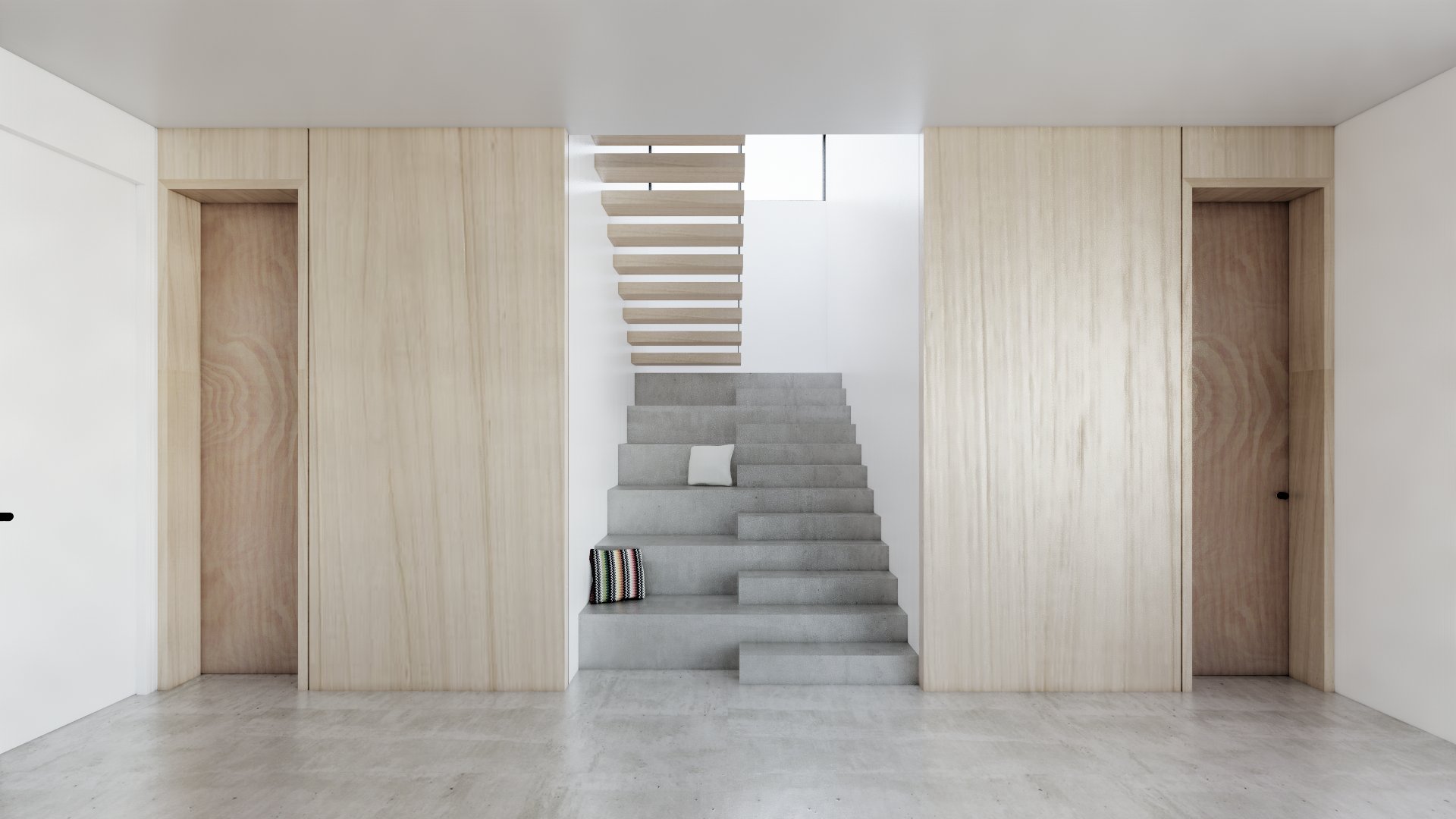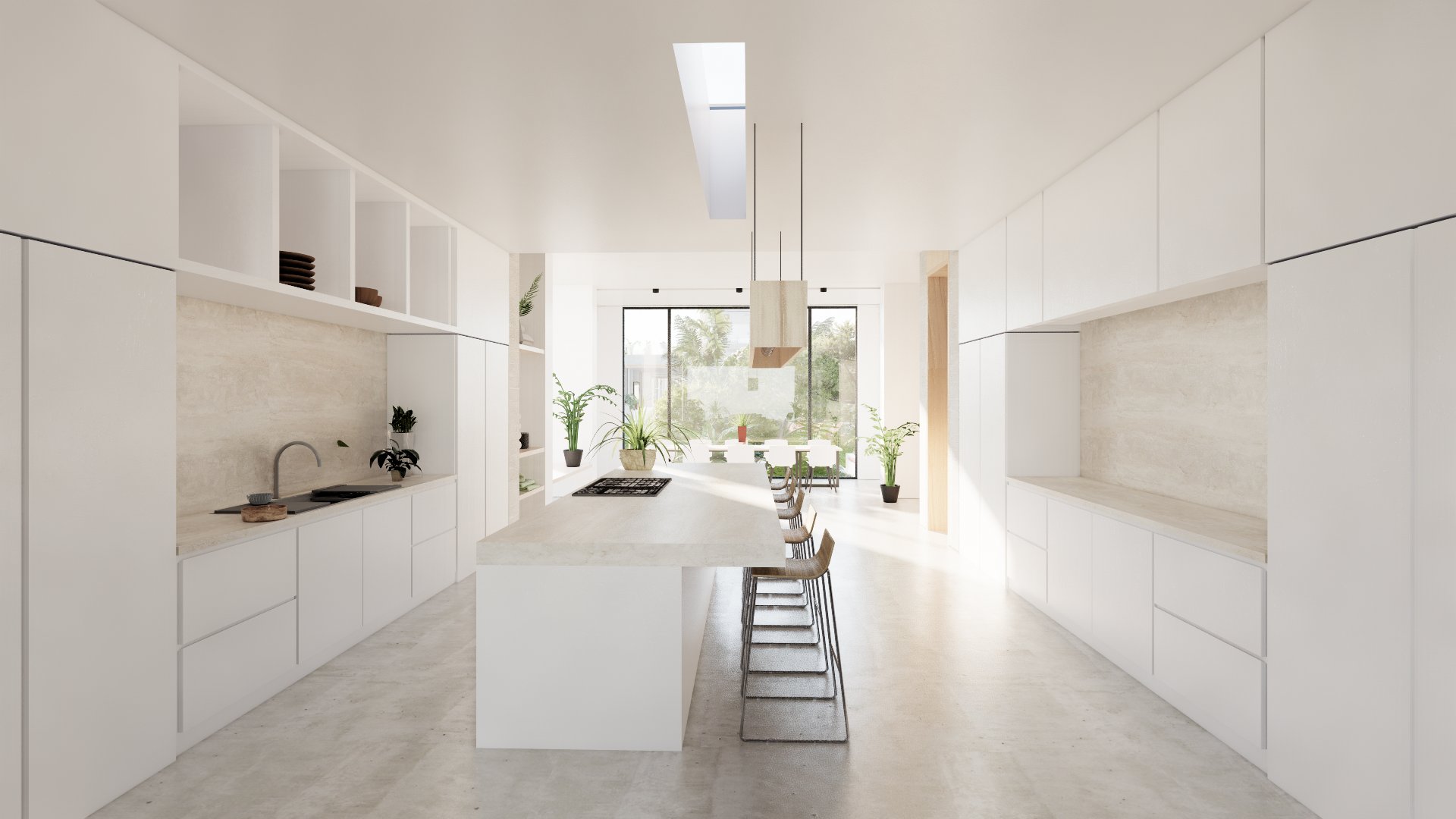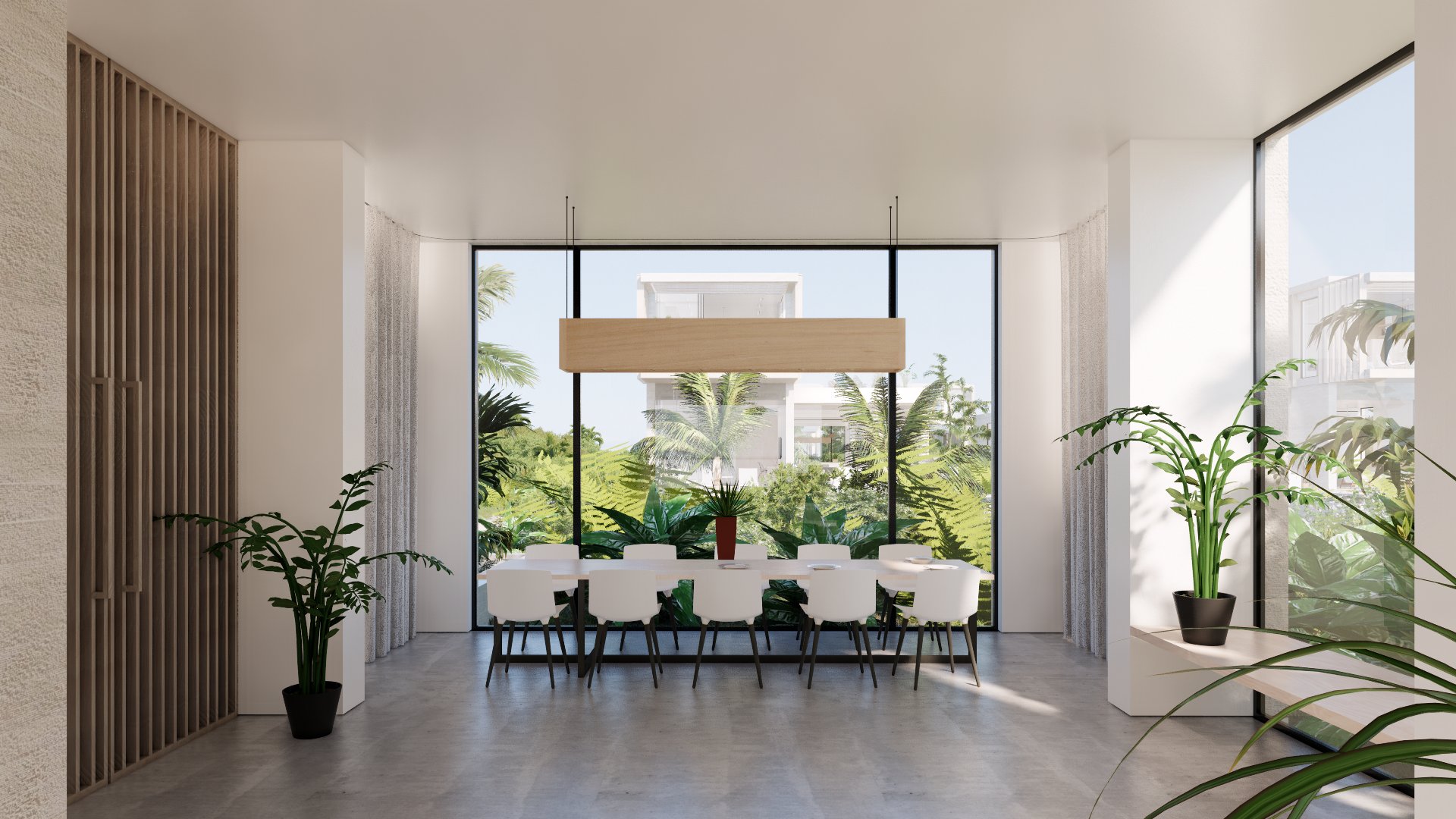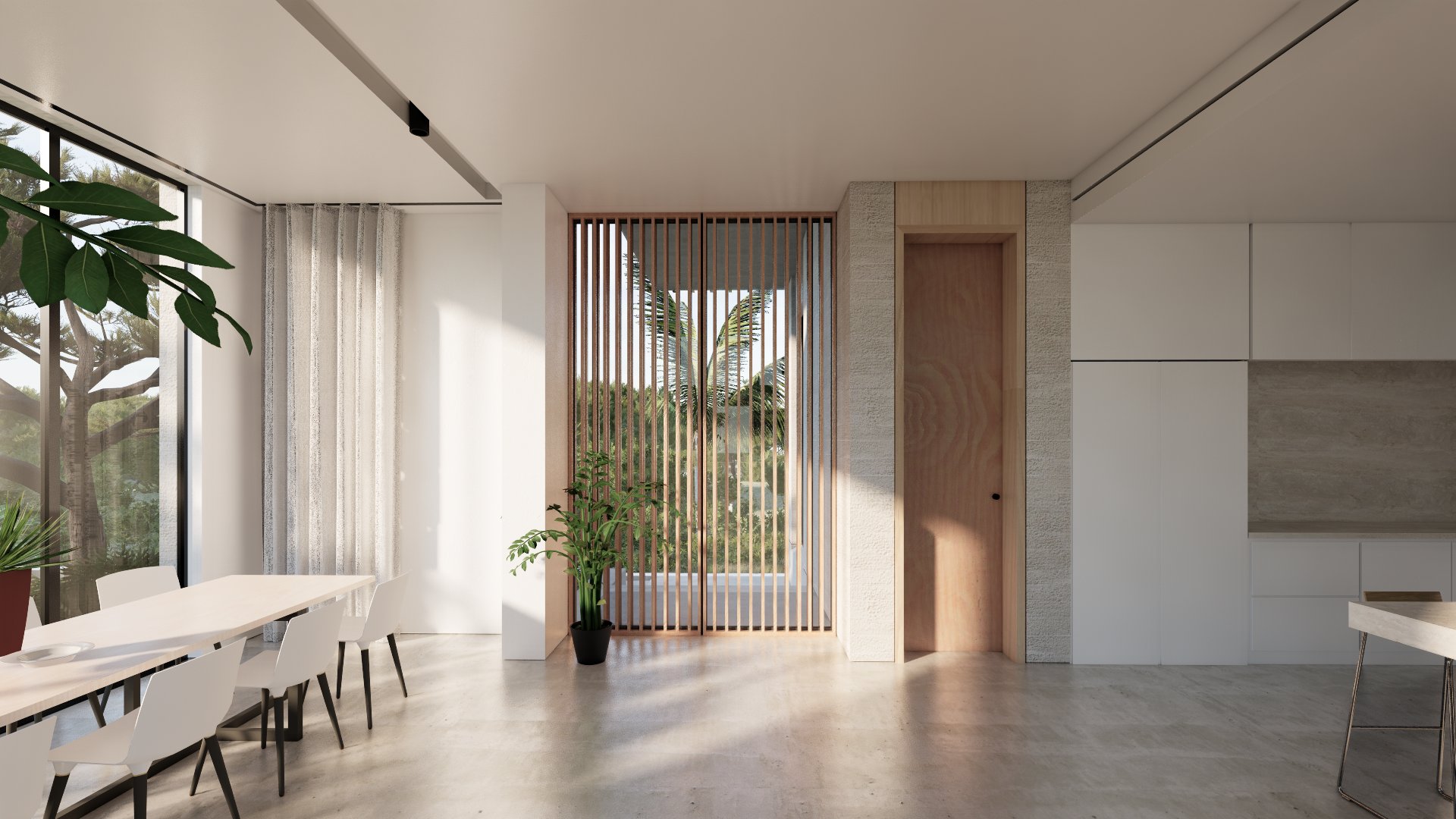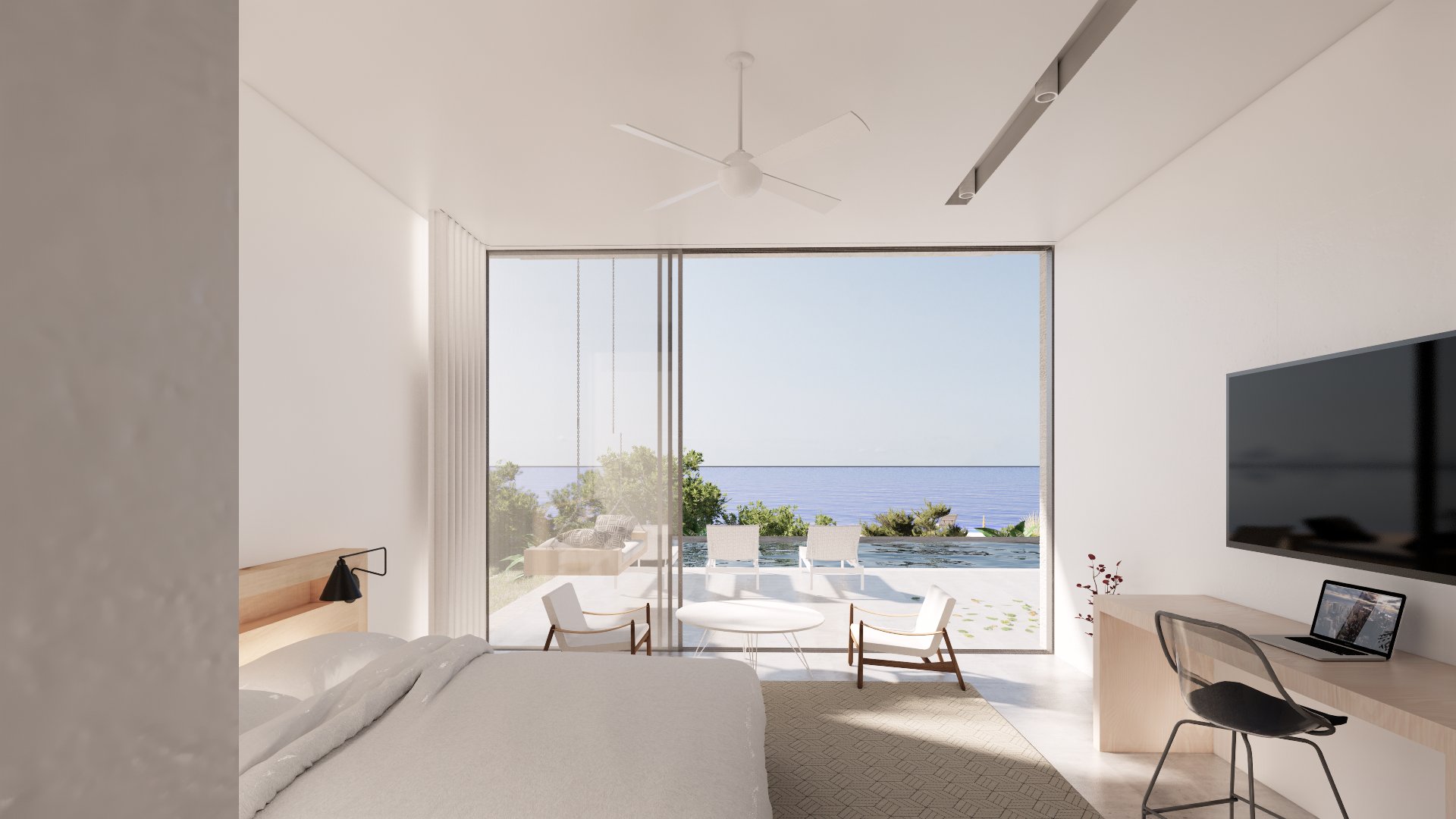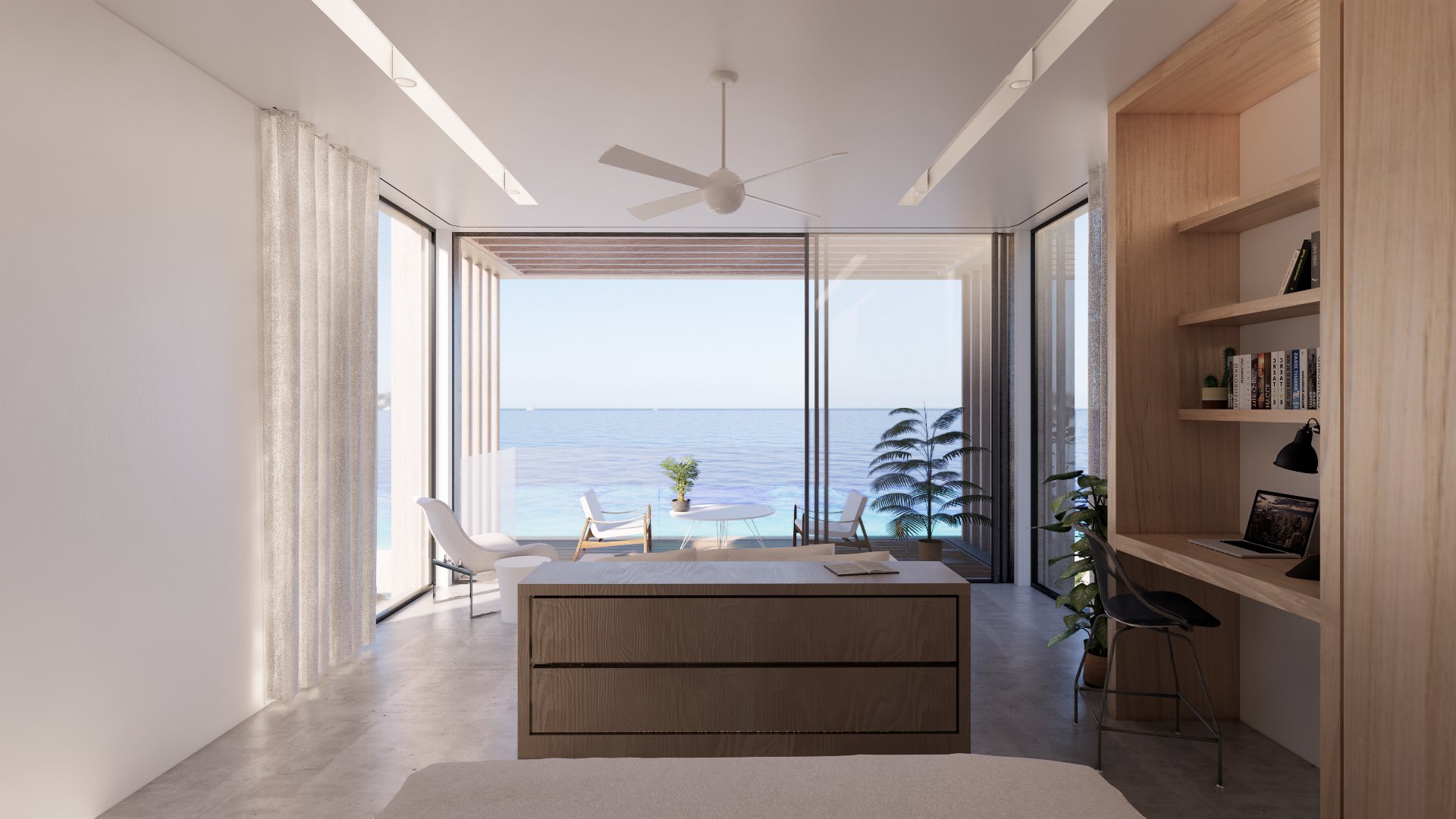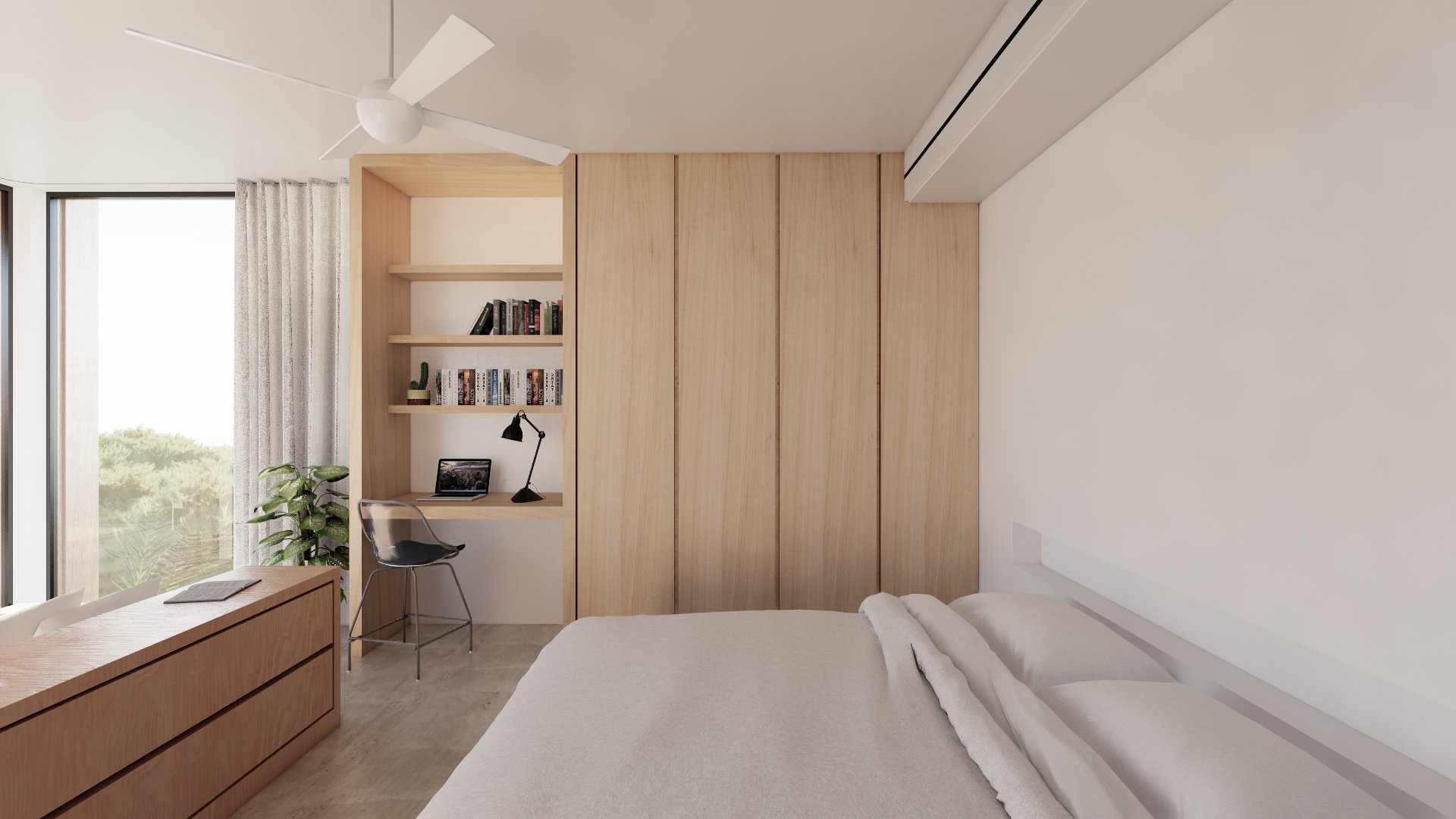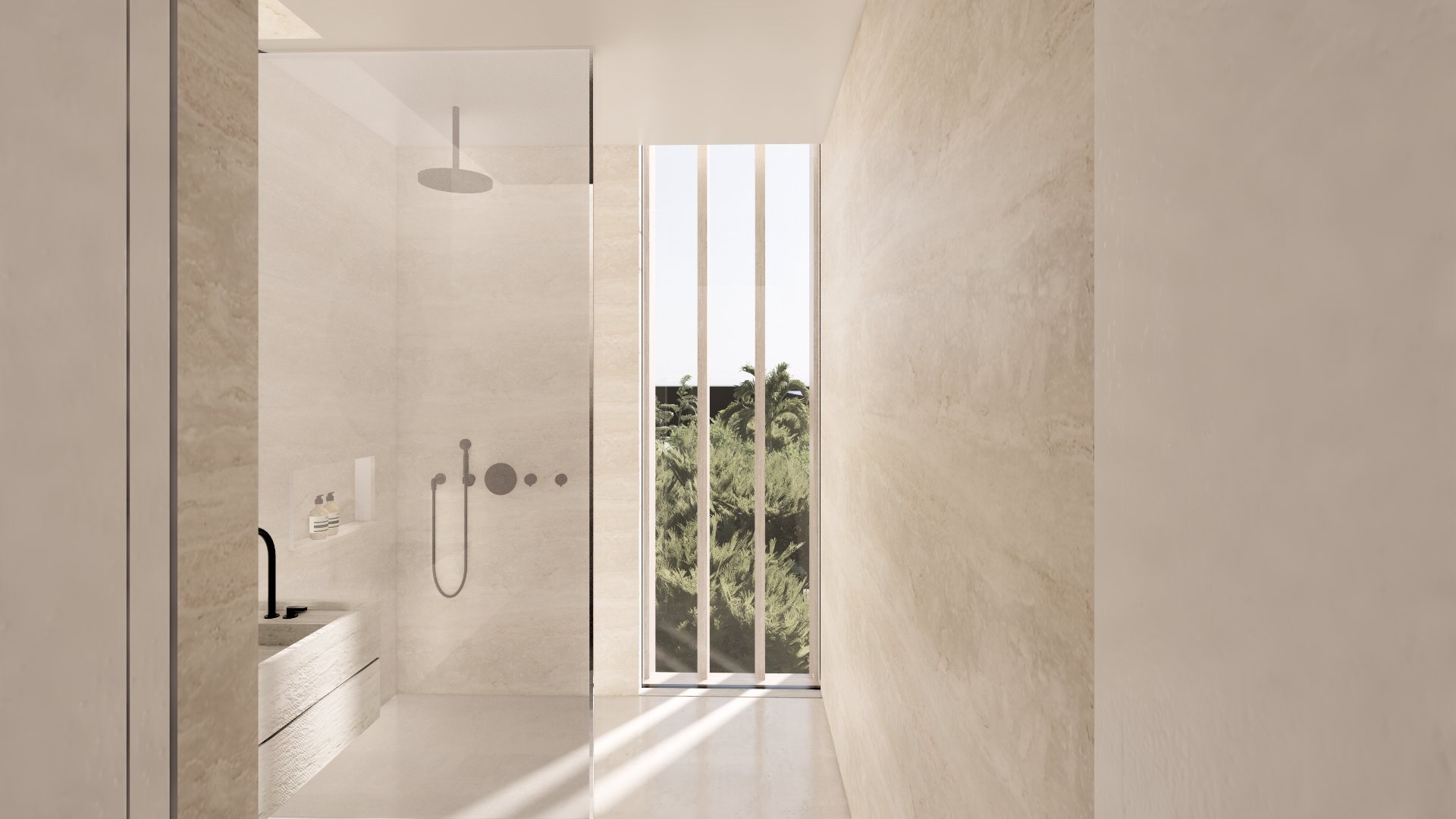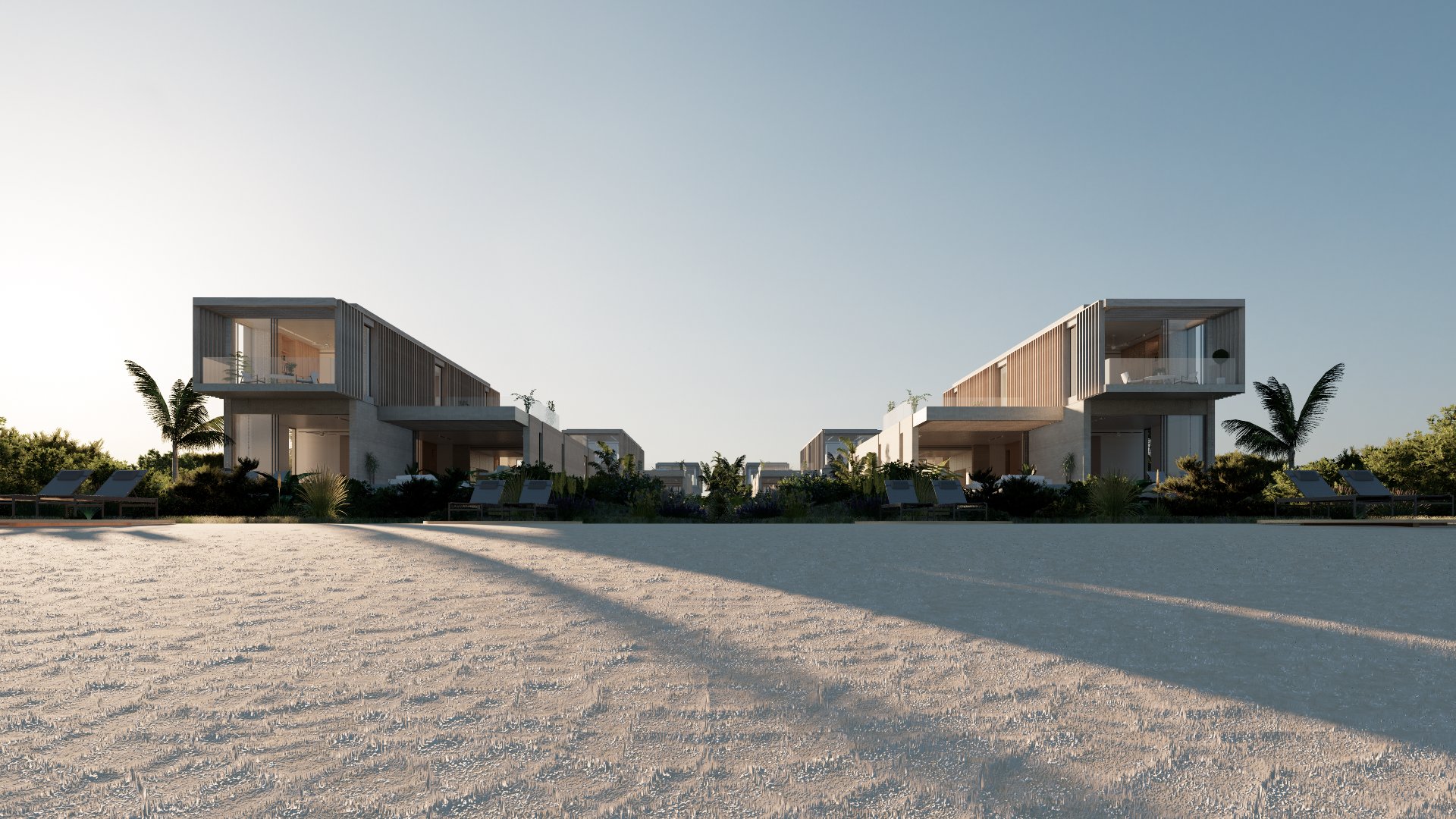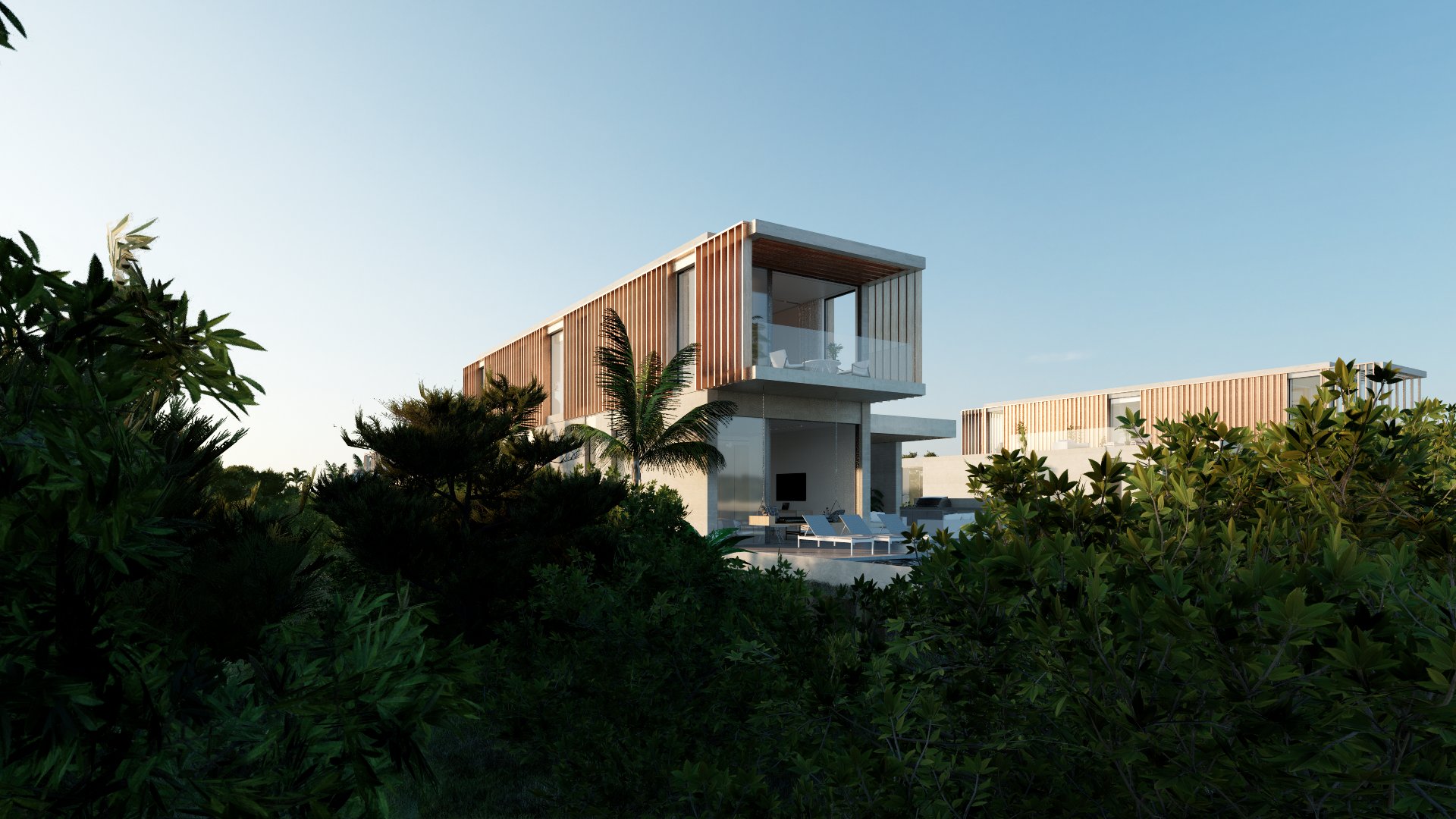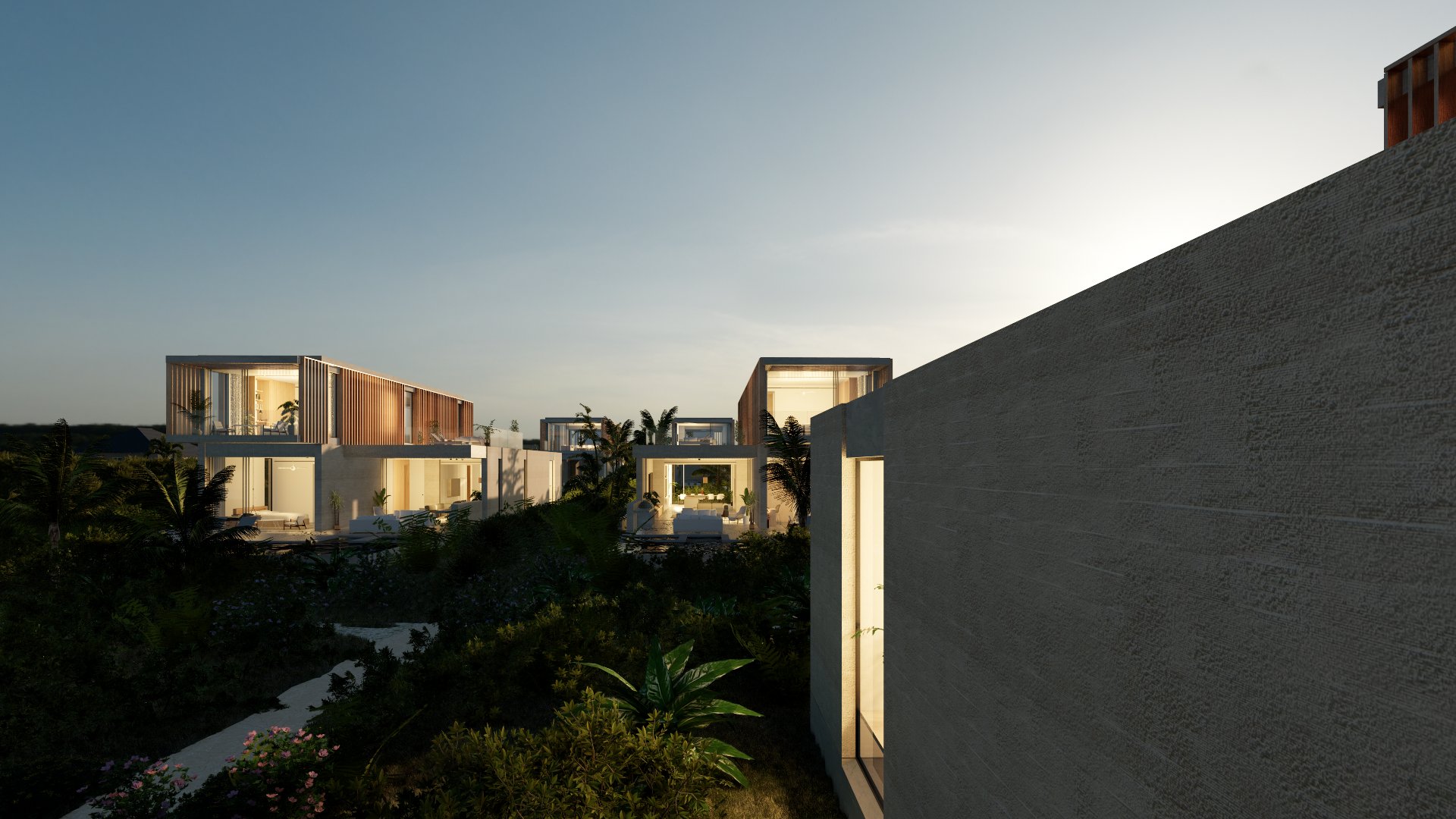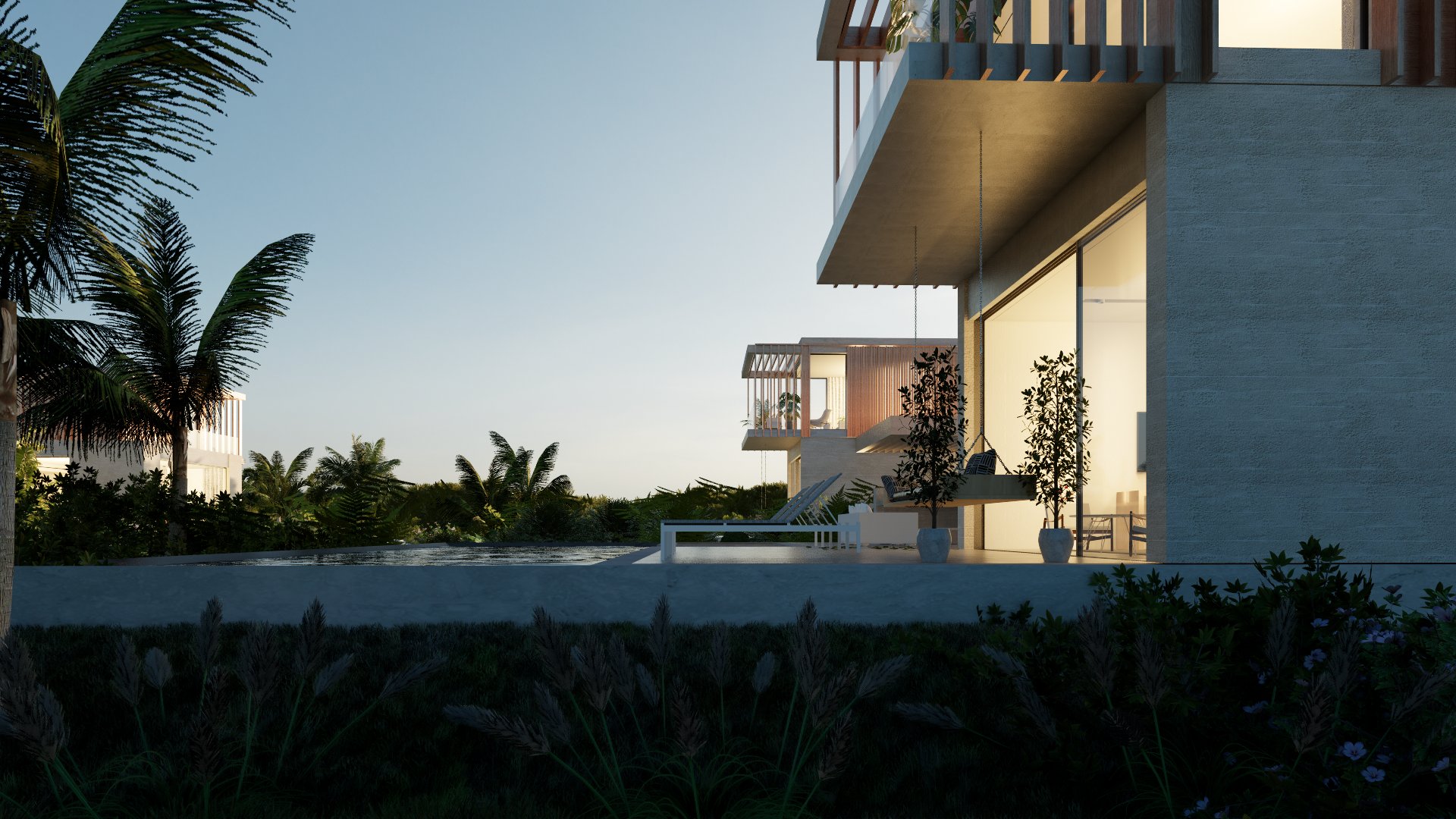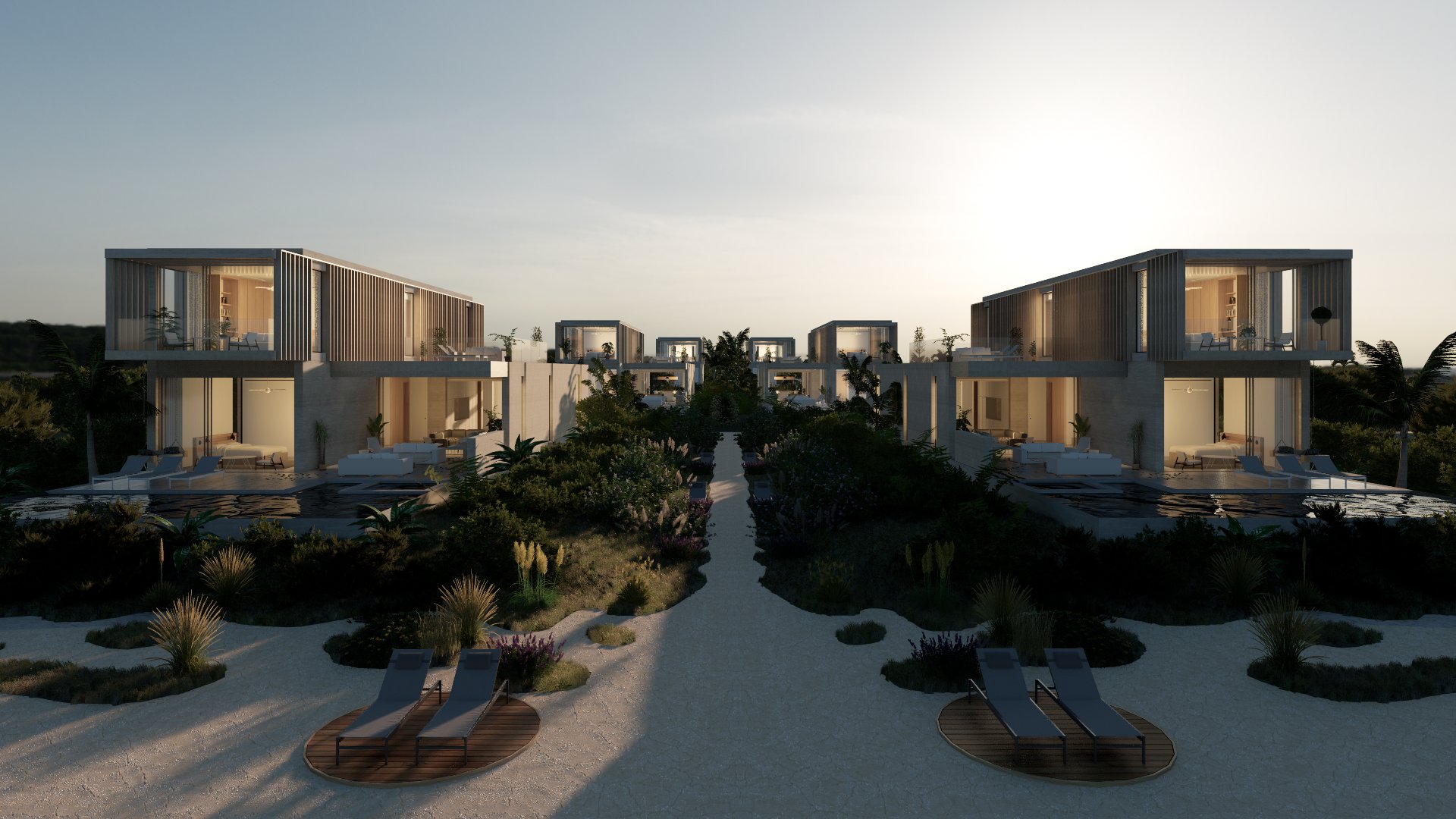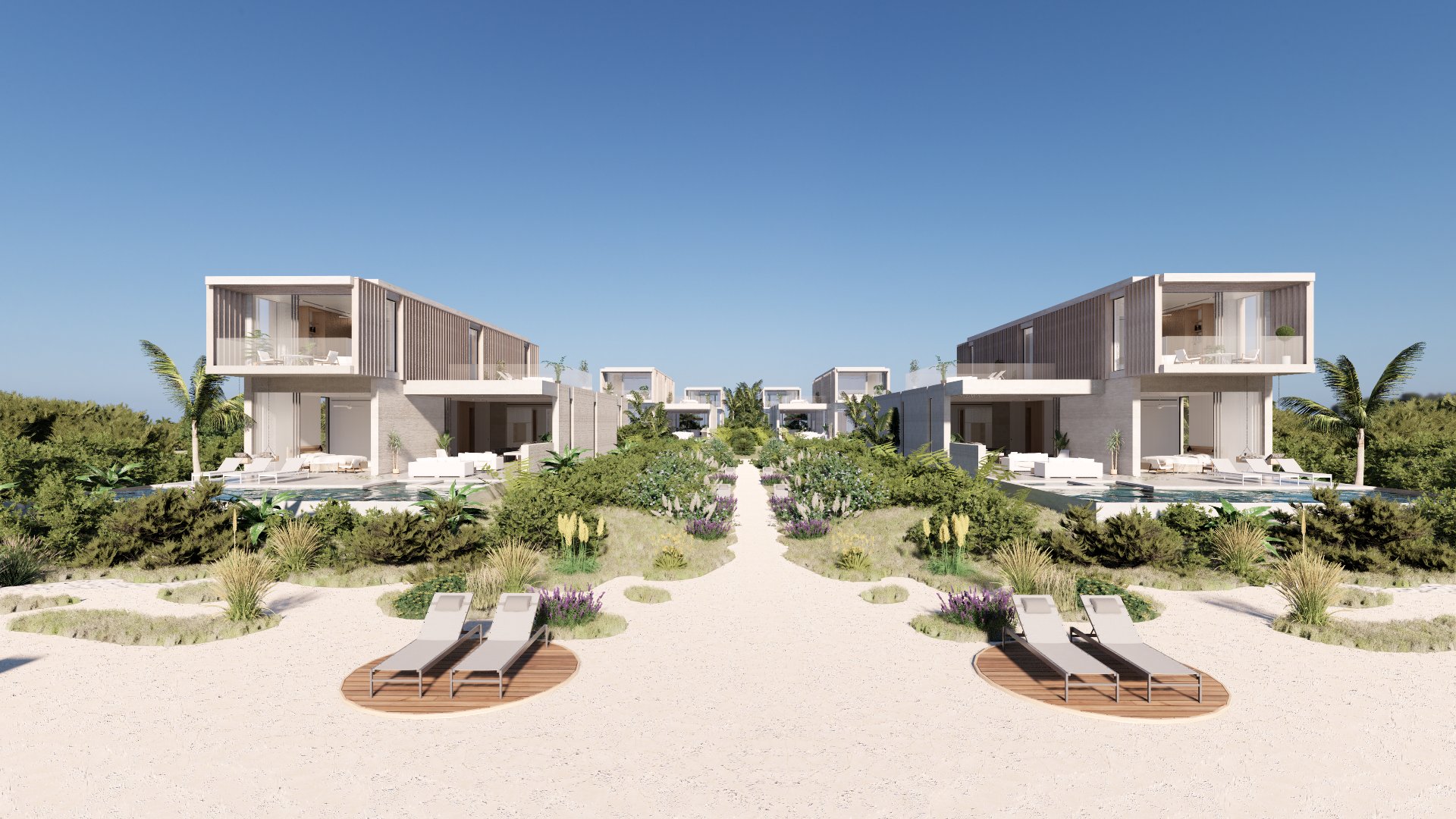 Sand Drift
A Windswept Villa Formation
Status

Construction Documents Stage

Location

Long Bay, Providenciales, Turks and Caicos Islands

Size

3192 - 3273 sqft GIA

Specification

3 beds, 3.5 baths

Visualisations

Blee Halligan

Sand Drift is located on Long Bay, Providenciales in the Turks and Caicos Islands. Our clients' brief was for 6 villas each with sea views. The long and thin lot dictated that two villas would be located at the beachfront, two at the mid-dune position and two on a higher ridge nearer to the roadside.
Stepping volumes that taper to form a ridge that echoes the profile of sand drifts.

We designed a base villa type that is part-two and part-one storey in an 'L-shape' sectionally, that means the living / kitchen / dining and upper storey master bedroom of the mid-dune villas each get unobstructed views of the sea. The plan of the rear villa type is modified to place the living / kitchen / dining upstairs to also have unobstructed views of the sea from the ridge at the rear of the site.
The collection of homes forms a cohesive identity of stepping volumes that taper inward from the beach in a 'V-shape' to form a ridge that echoes the profile of the sand drifts that form in natural pockets along Long Bay beach. The homes will also share their own such 'cove' of beach that stretches deep into the site with timber boardwalks connecting with each of the villas.
The homes will be formed of a solid raked-sand render base, and an upper storey that appears more lightweight, shrouded in a tight rhythm of timber fins that provide privacy to bathrooms and road facing bedrooms. The distinction between upper and lower storey materials further accentuates the notion of the timber upper storeys appearing to drift in a natural, 'windswept' formation across the sand dunes.