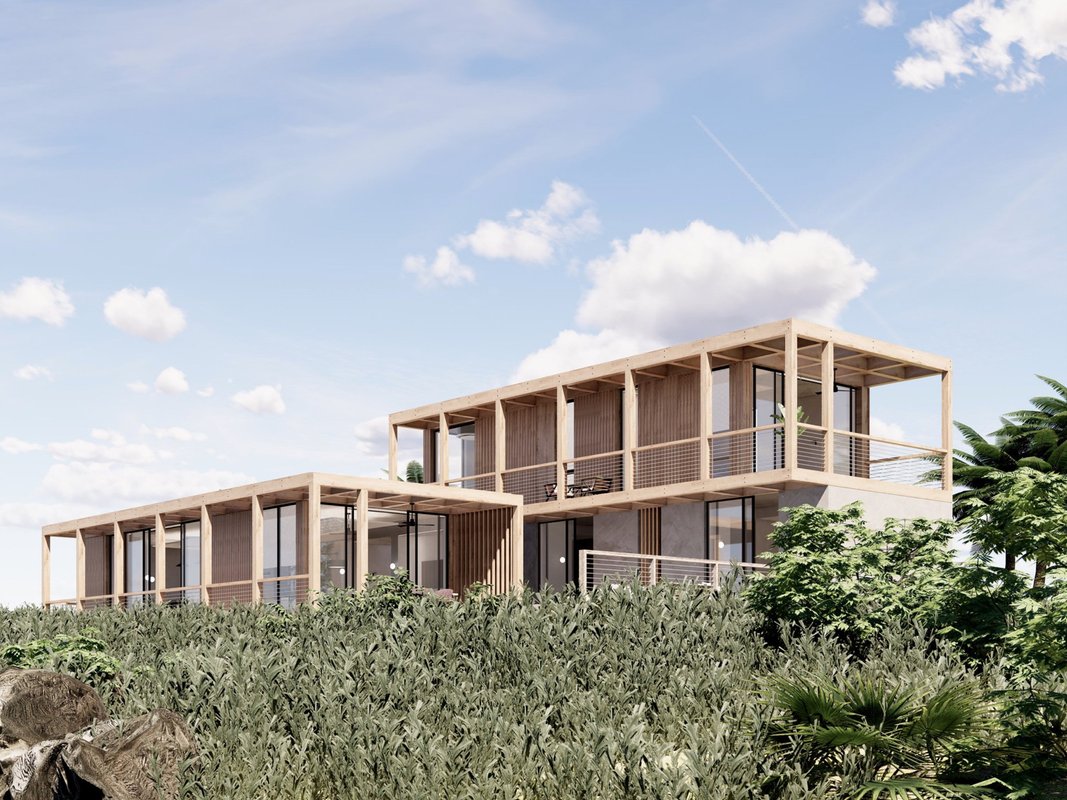 First Two Villas Break Ground At The Sanctuary
March 10, 2023
Villas 7 & 8 have broken ground at The Sanctuary today! The first of the three and four bedroom homes are set complete in 14 months.
The Sanctuary is a private collection of homes in the heart of Turks & Caicos. A residential community that offers a quiet retreat in an ever-popular destination. Combining sensitive lakefront architecture with responsive building technology. The Sanctuary provides a gentle, yet modern approach to life on the islands. Located on a peninsula overlooking Flamingo Lake, this is a unique natural habitat. Inspired by the panoramic beauty and serene atmosphere of the lake, we have devised a unique and innovative villa development, that is harmonious with the undulating terrain, natural textures and earthy tones of the site.
We wanted to create homes that have a strong sense of belonging to the peninsula. Each villa is carefully tailored to fit with topography, optimise views, capture breeze and provide space for enjoyment of the sun and shade. The three and four bedroom Lakehouses each have over 125' of parcel frontage. The Lakehouses seek to unify a beautiful setting with a progressive lifestyle. With interchangeable layout options, including unique integrated workspaces, residents can choose a home that better suits their work, or leisure, needs.
Set over two floors, these three and four bedroom properties have been carefully designed to allow outdoor living throughout the day, with a series of interconnected shaded terraces. Interior spaces are principally orientated to the main pool and the waters beyond.
Read More