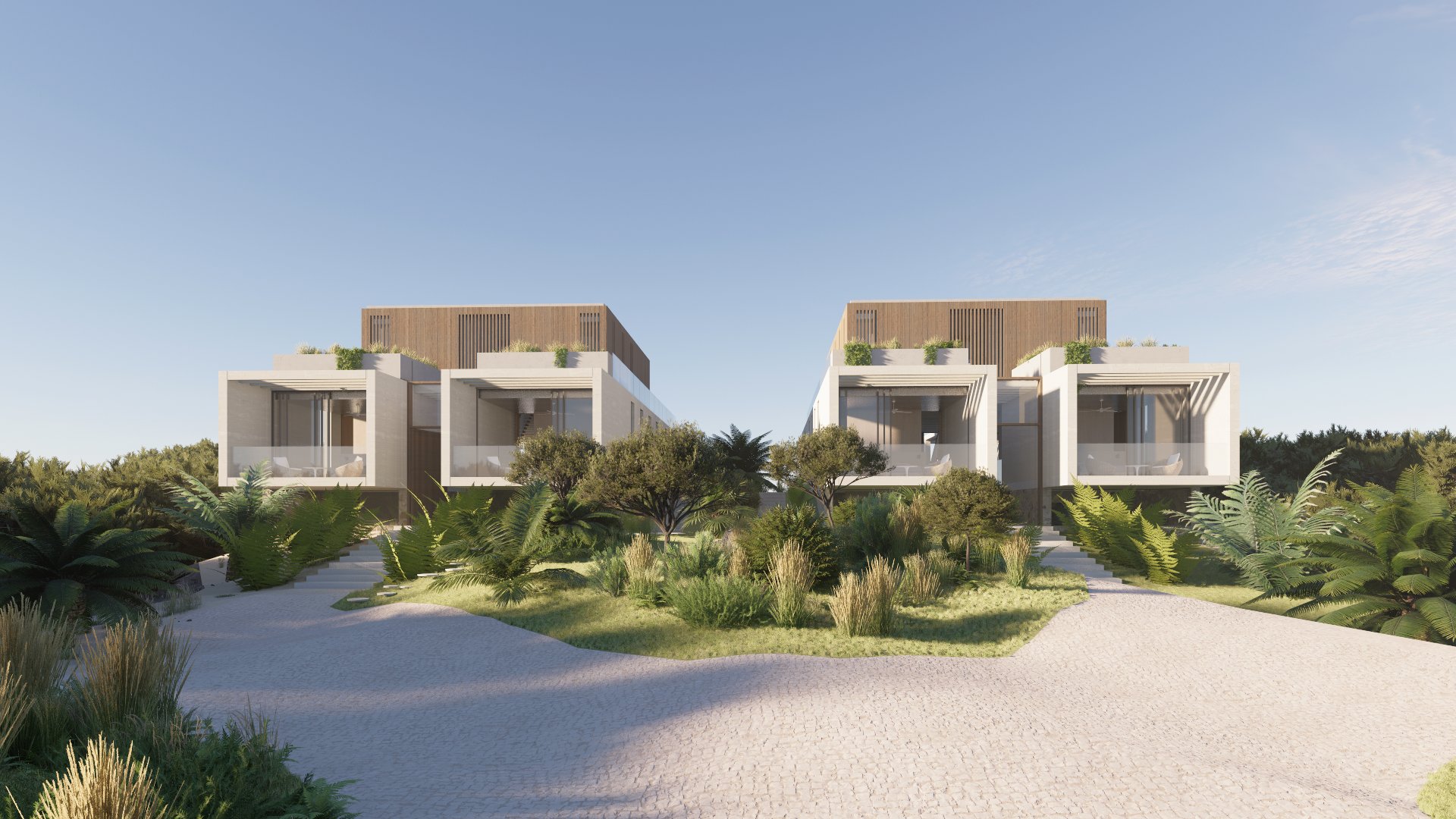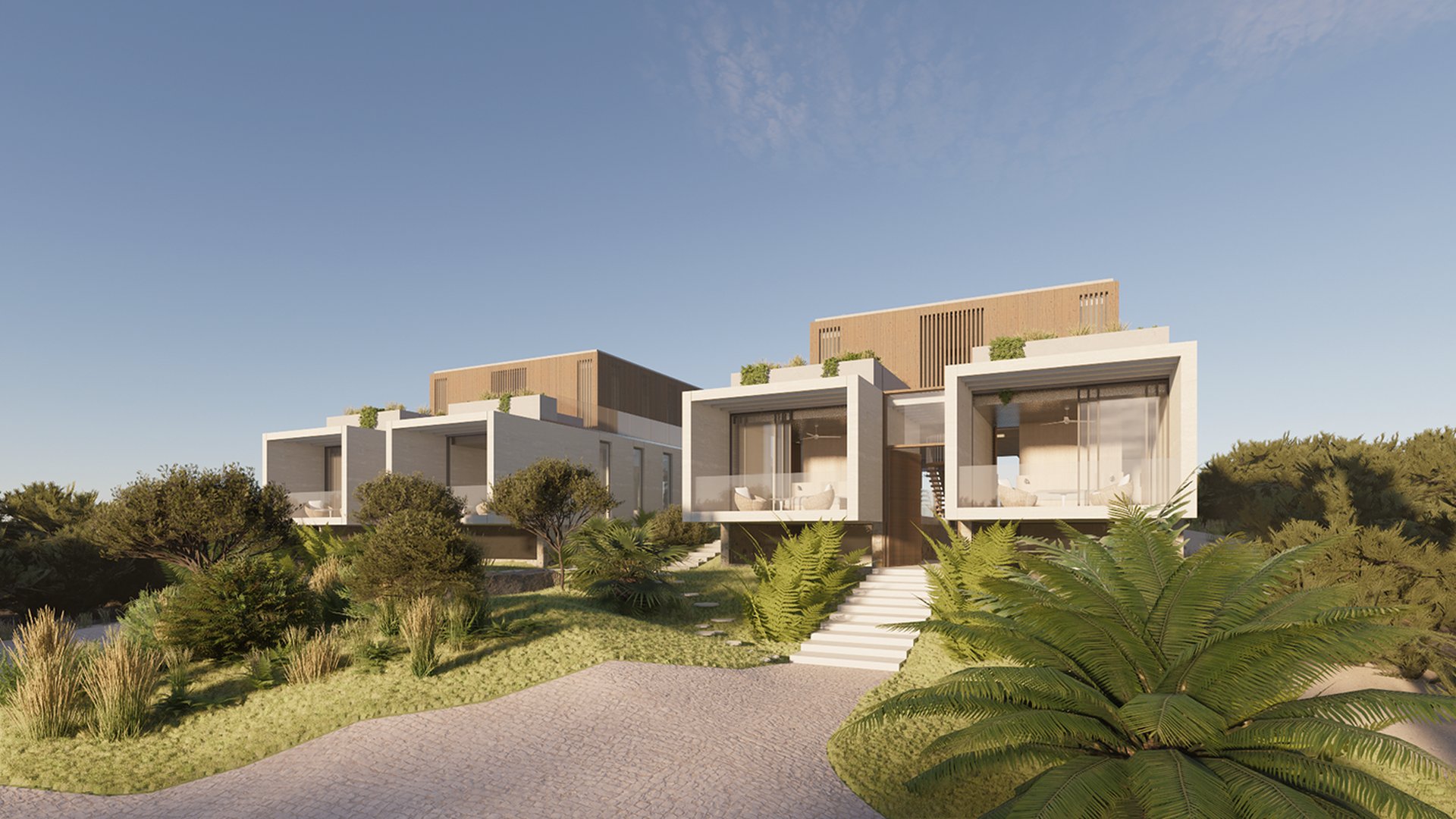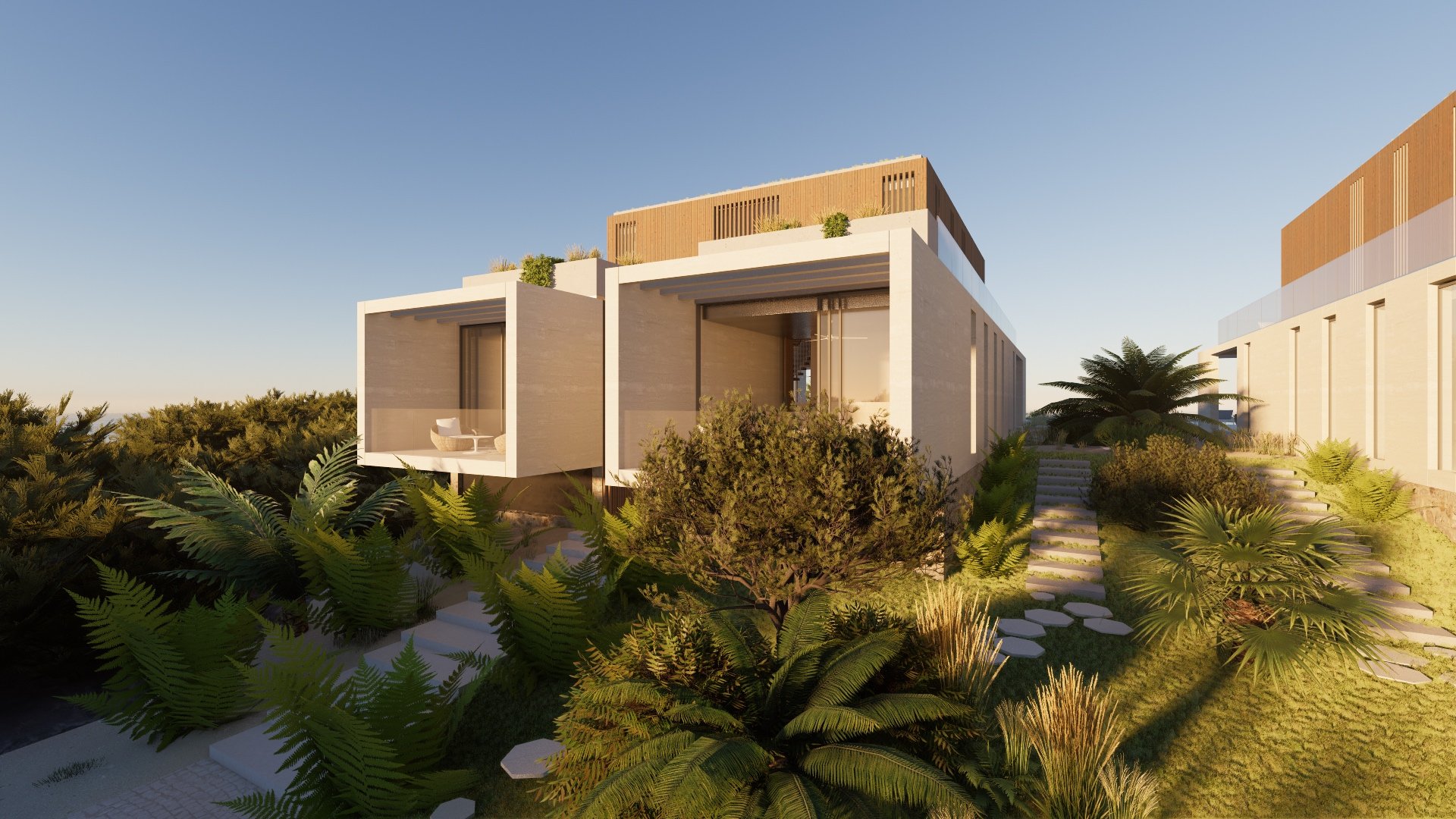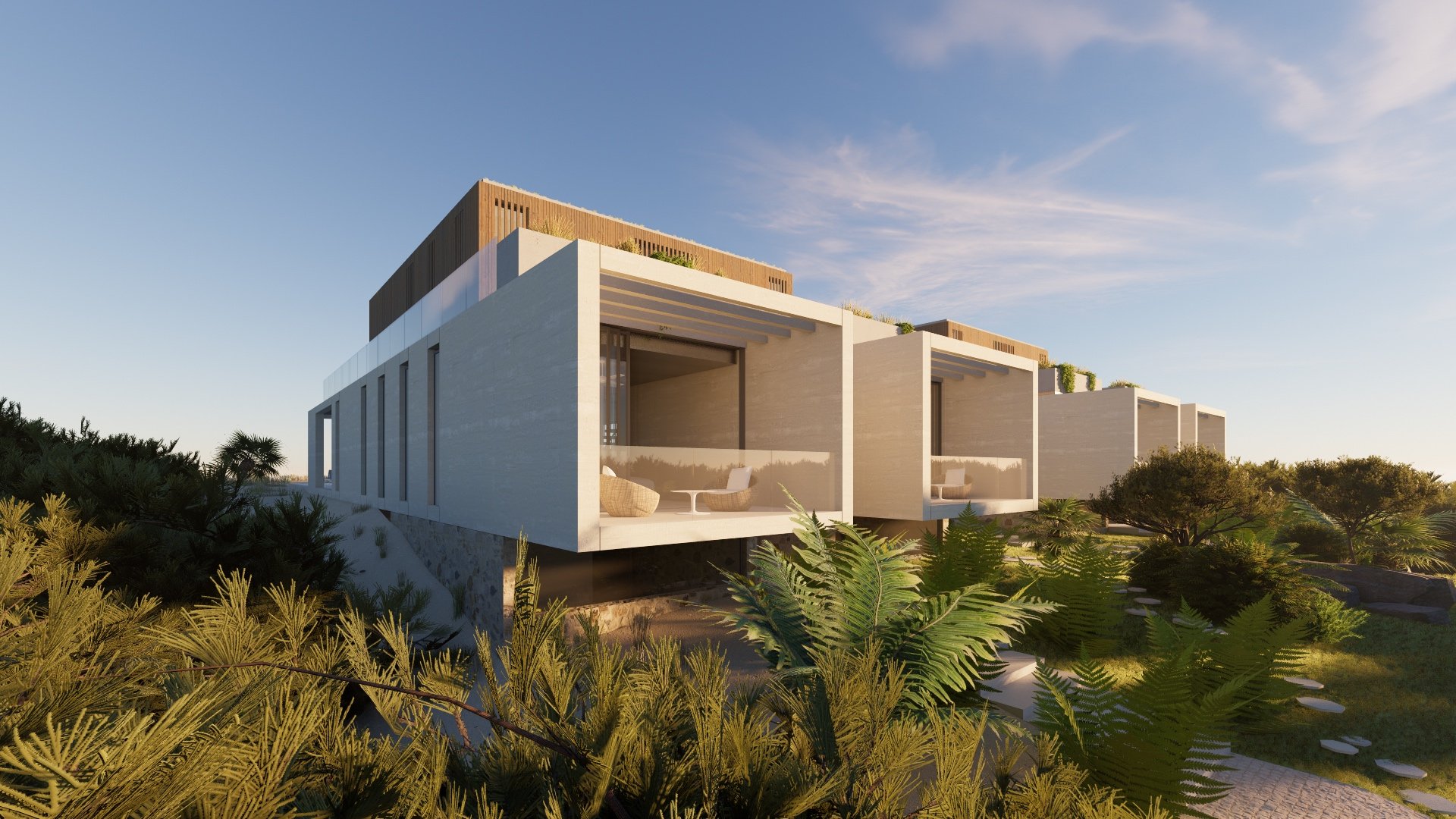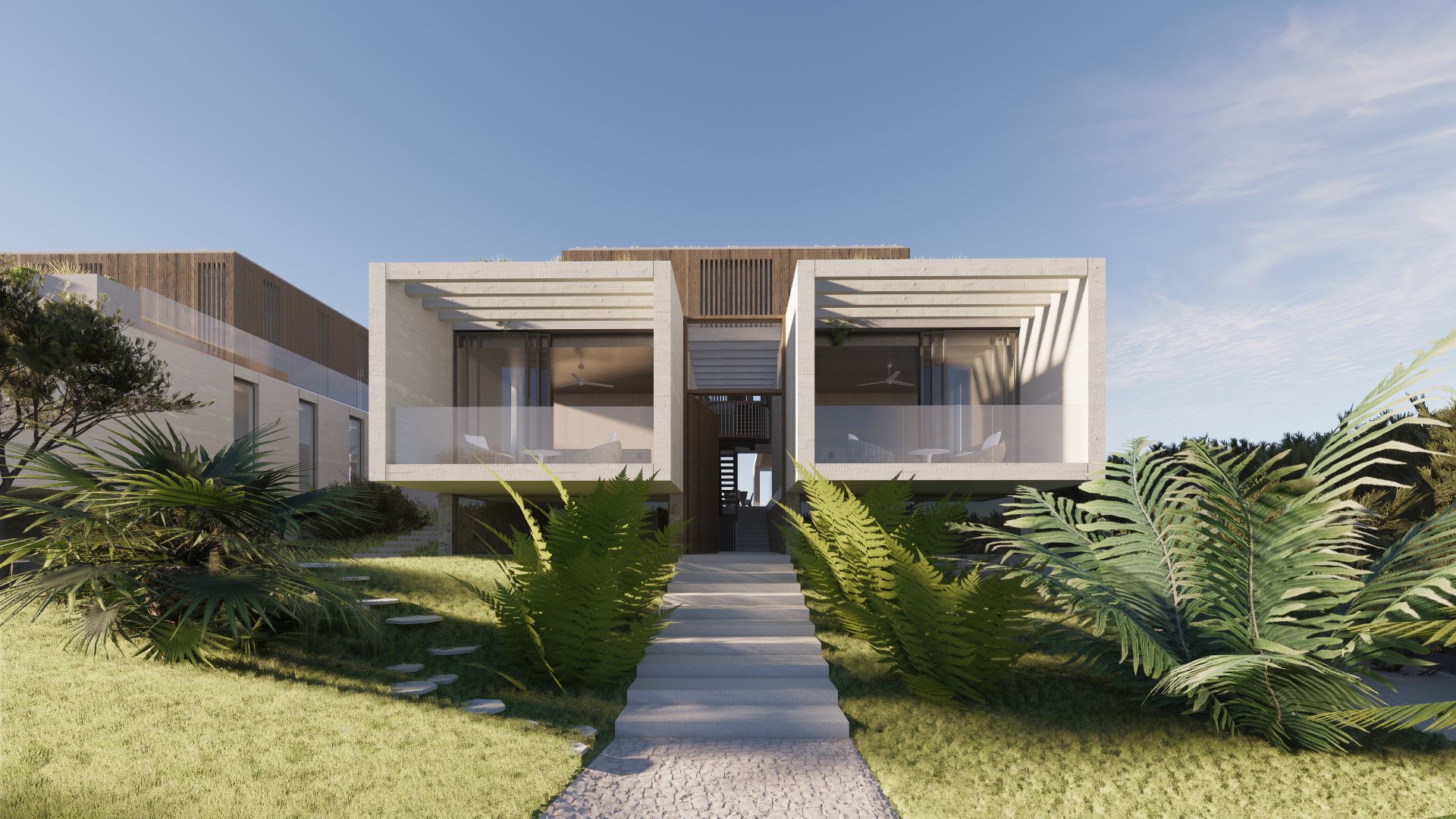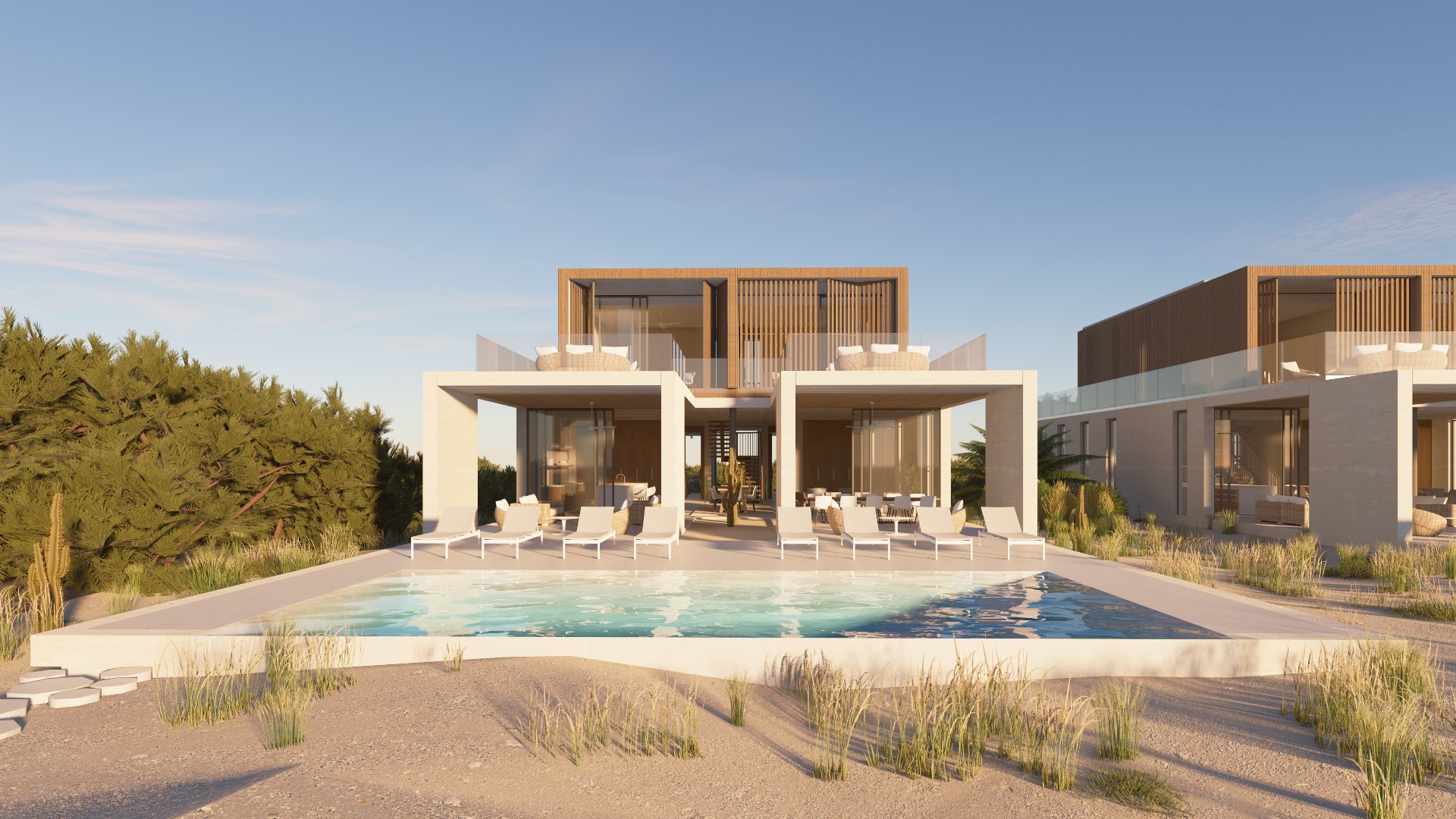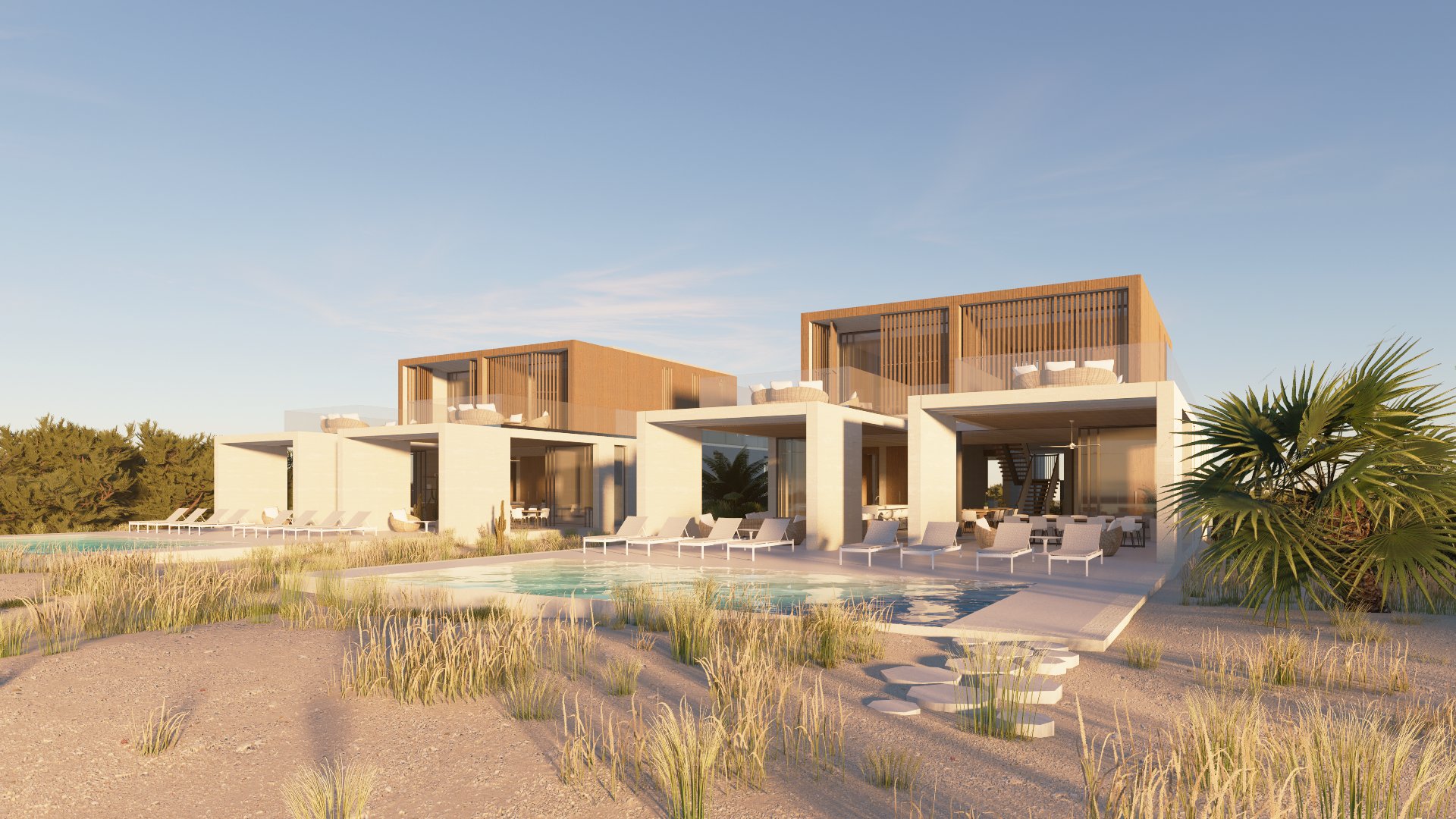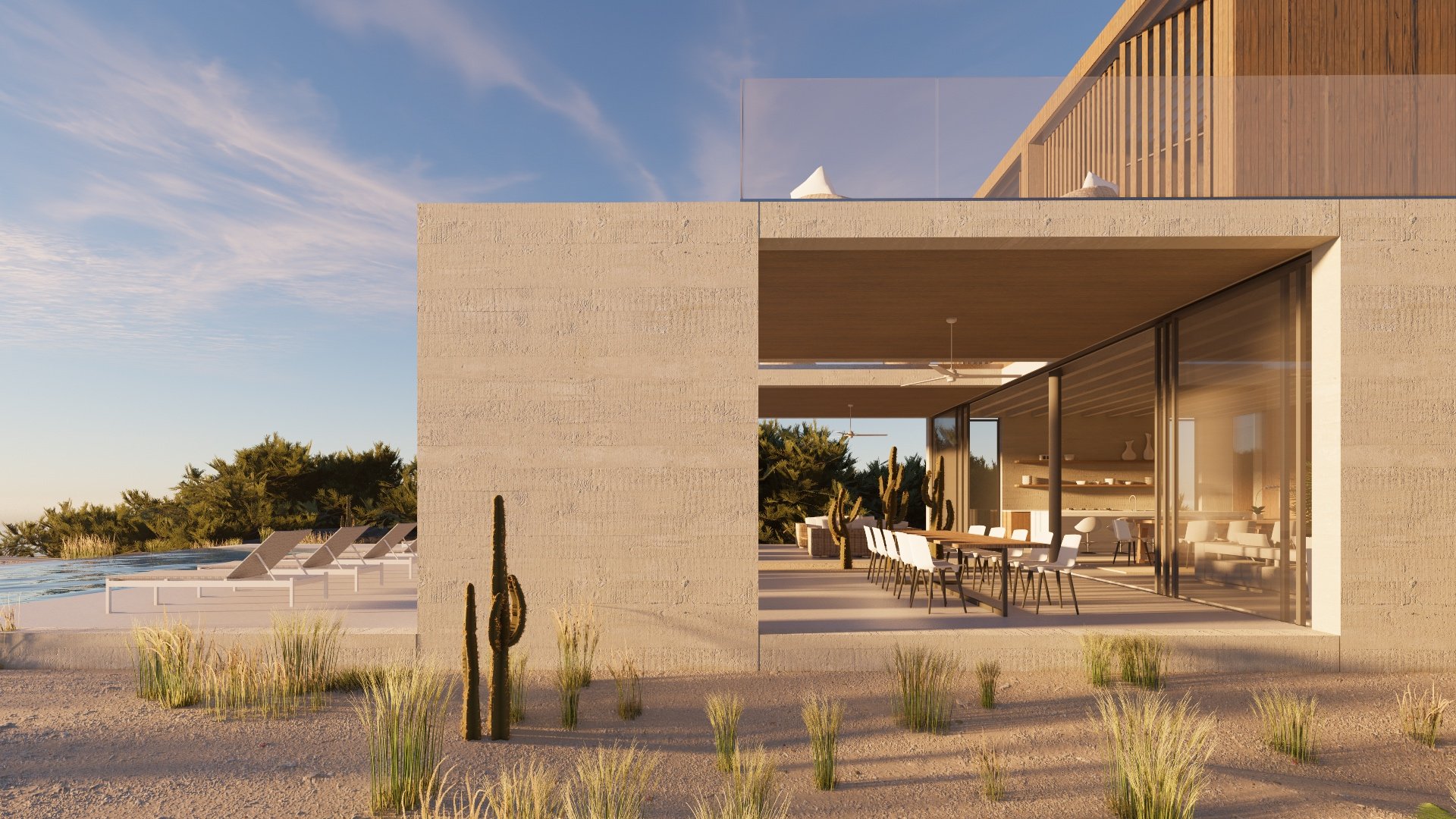 Perched Rock Villas
Balanced Forms in Nature
Status

Pre-Planning Stage

Location

Turtle Tail, Providenciales, Turks and Caicos Islands

Size

4484 sqft GIA

Specification

4 beds, 5 baths

Visualisations

Blee Halligan
This twin-villa project is sited on the Turtle Tail peninsula of Providenciales, Turks and Caicos Islands. Our Clients' brief was minimal. Their request was simply for two homes that amounted to 9000 sqft of internal space. Our early site investigations lead to the surprise discovery that the land had been accidentally stripped of all indigenous vegetation and regraded to infill a low-lying area of partial salina facing Juba Sound.
We sought to not see this unfortunate scenario as a negative, rather we realised the importance that any new construction would have in repairing and enhancing this altered landscape. Firstly, the rugged ironshore and its hardy vegetation did remain intact, so we would protect this with care. Secondly, the restructuring of the site enabled a vision for a garden of two distinct parts; a new tropical garden in the lee of the prevailing winds and a new arid landscape within pockets of beach perched behind the rocky ironshore.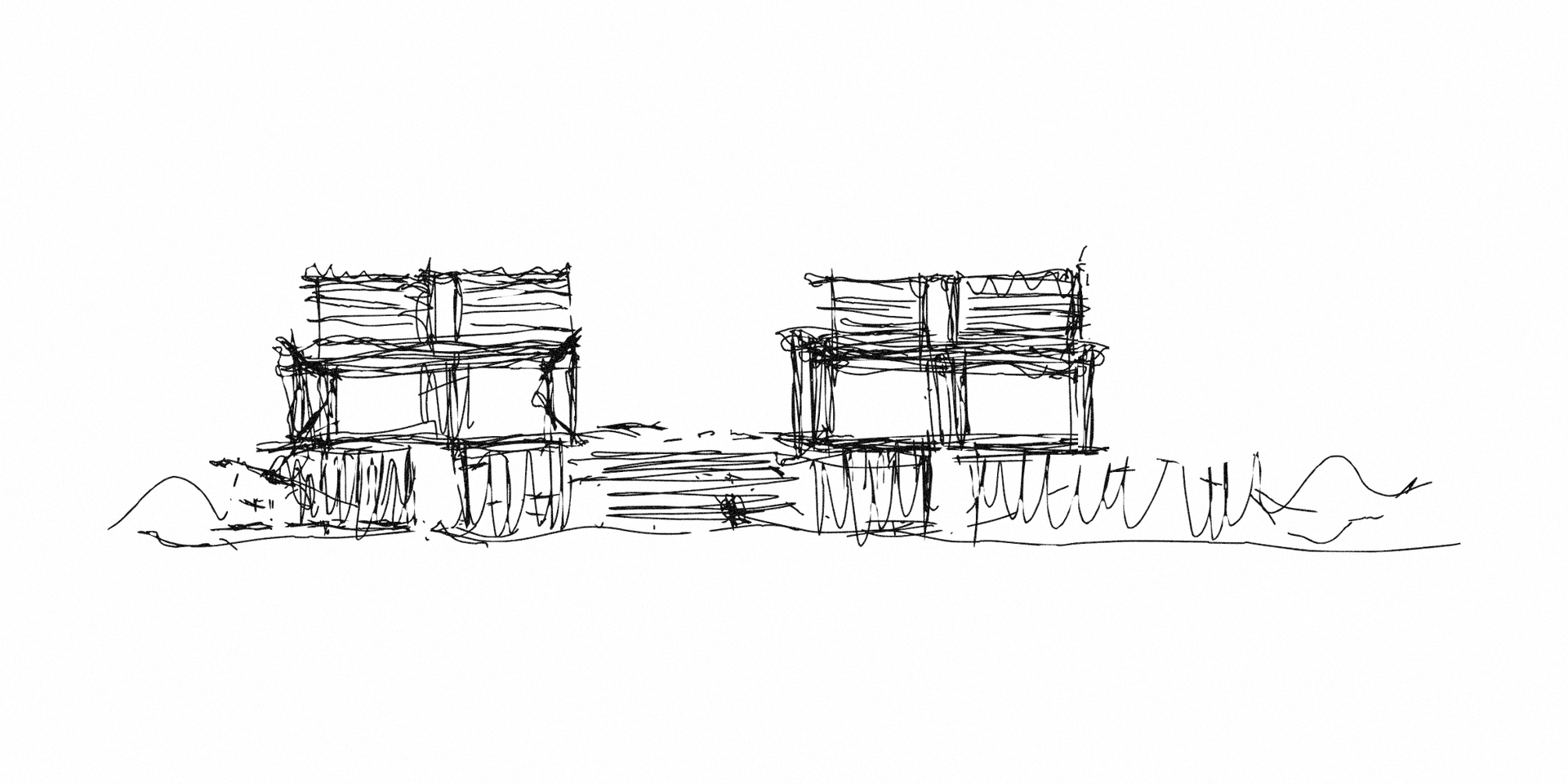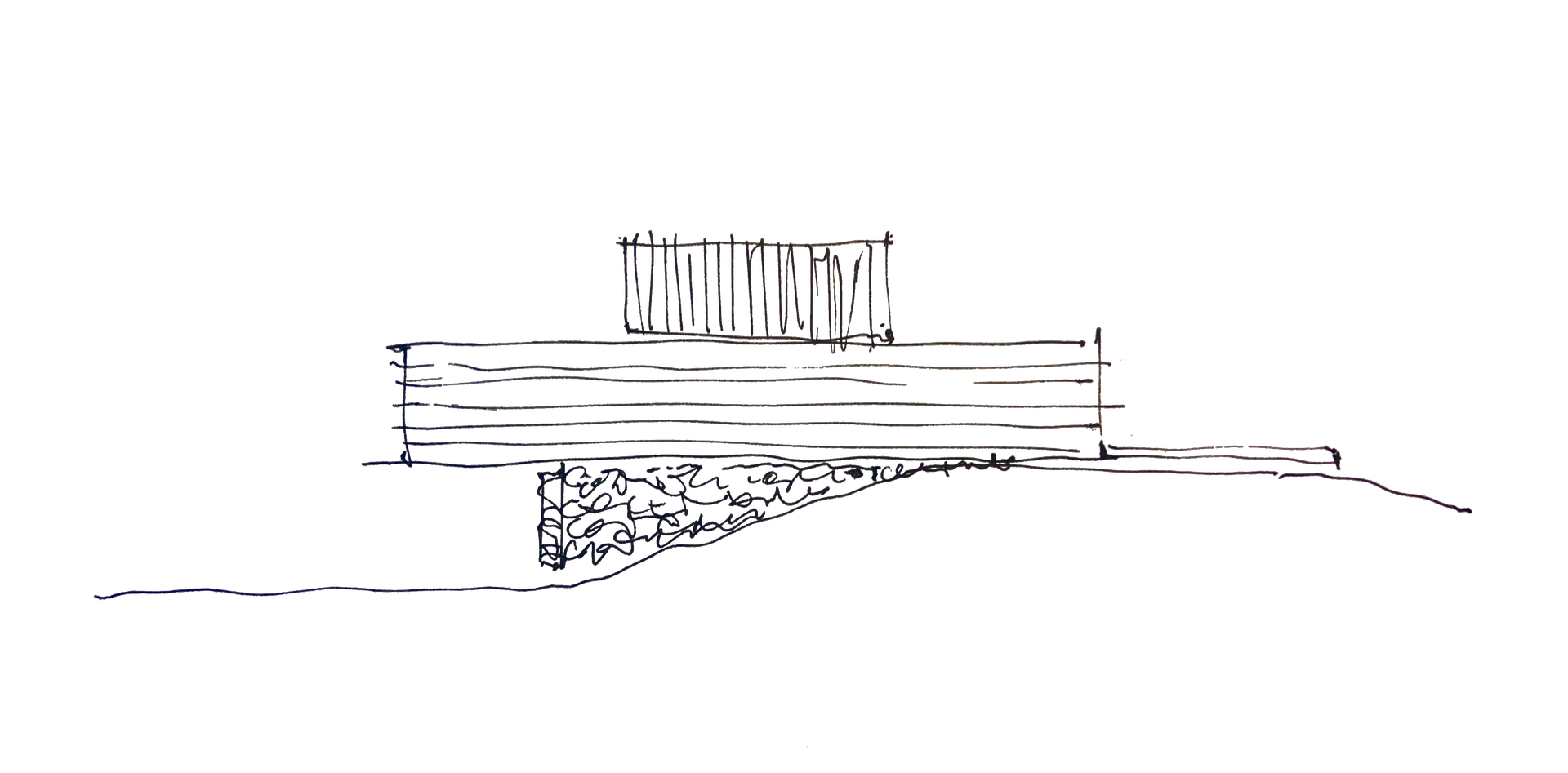 The homes would therefore carefully straddle a 11' level change that the site's restructuring has already hinted at, but our design further enhances. The twin-villas will 'perch' at +15' above sea-level, touching lightly onto the new arid upper landscape, and hover effortlessly (in a concrete cantilever) over the new tropical garden behind. This elevated primary floor level will house living/kitchen/dining facing the sea and two guest bedrooms facing the tropical garden.
Above this floor, and set-back from the sides will sit a symmetrically placed timber volume that houses two master suites, each with expansive terraces, and timber screened covered decks. Below the primary living floor, and partially buried within the regraded contours, will sit a gym and media room (with optional chef's kitchen). This 'hidden' floor will be dressed in local fieldstone walls, so as to appear part of the inherited regrading of the site. The main entrance will be at a mid-point between the 'hidden' floor and main living floor, with a dramatic dougle-height atrium and gallery space.
We have called the homes 'Perched Rock Villas' to capture the notion of them being carefully poised and balanced upon the ironshore bluff, both within the existing coastal context to the east, and the entirely new tropical landscape facing Juba Sound to the west.