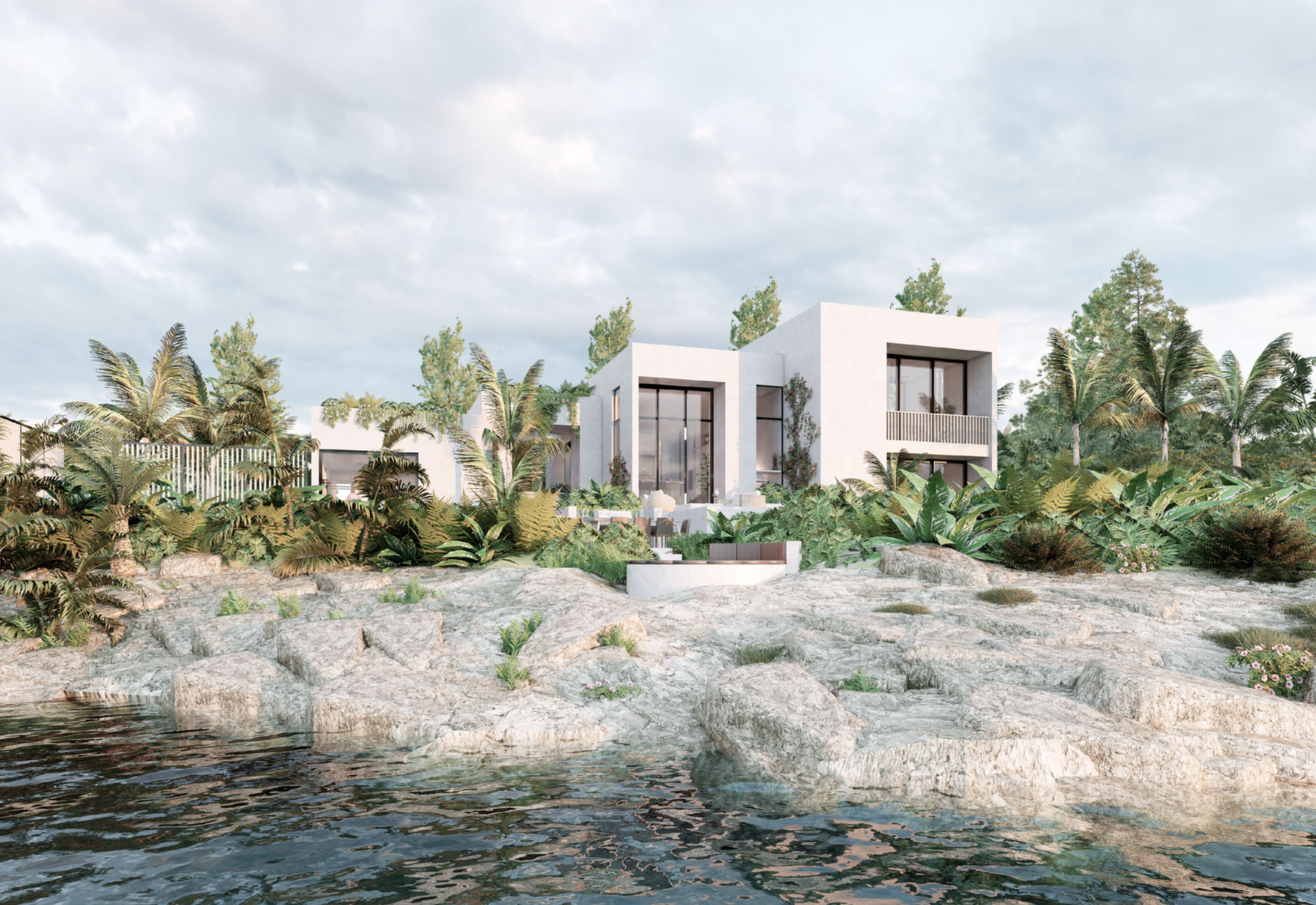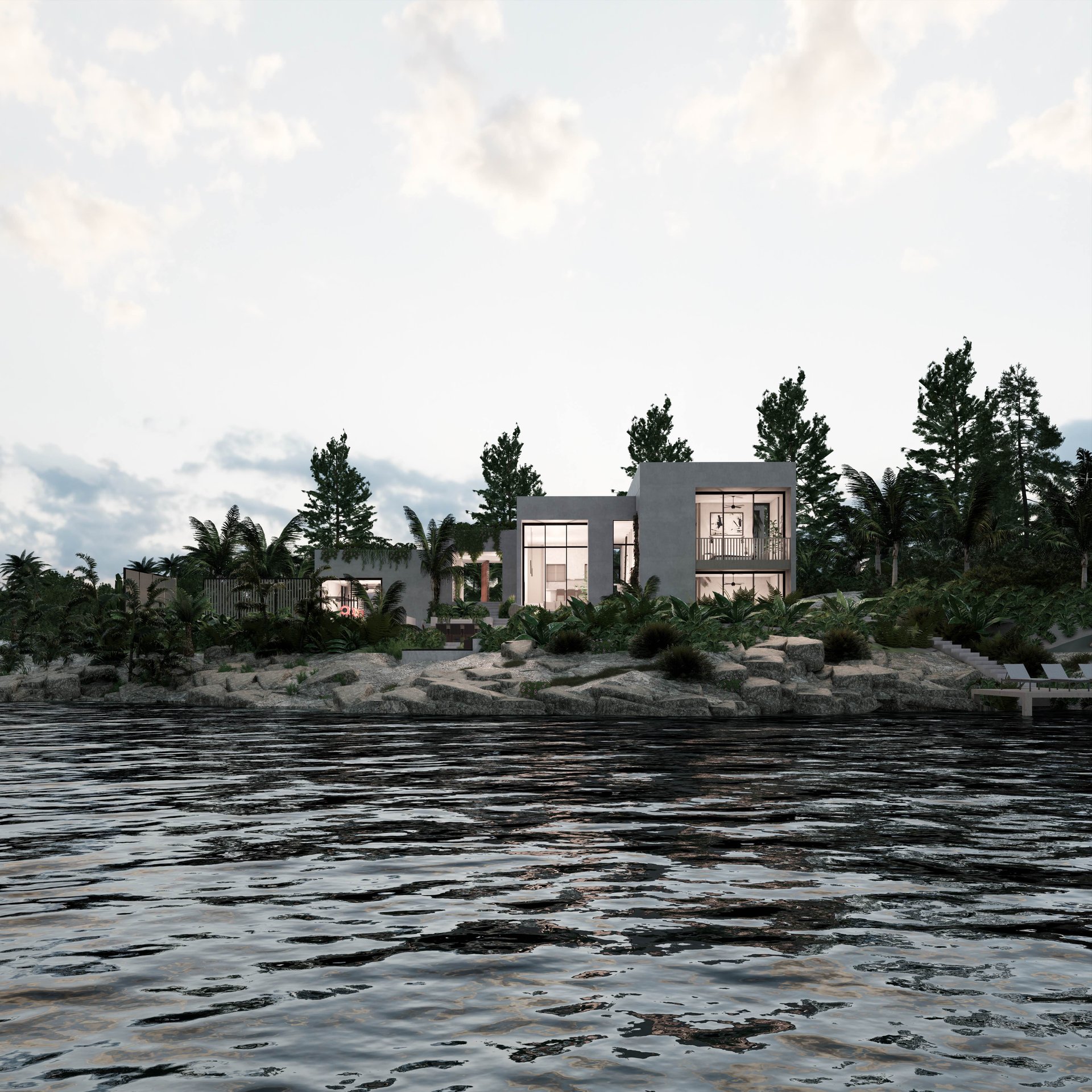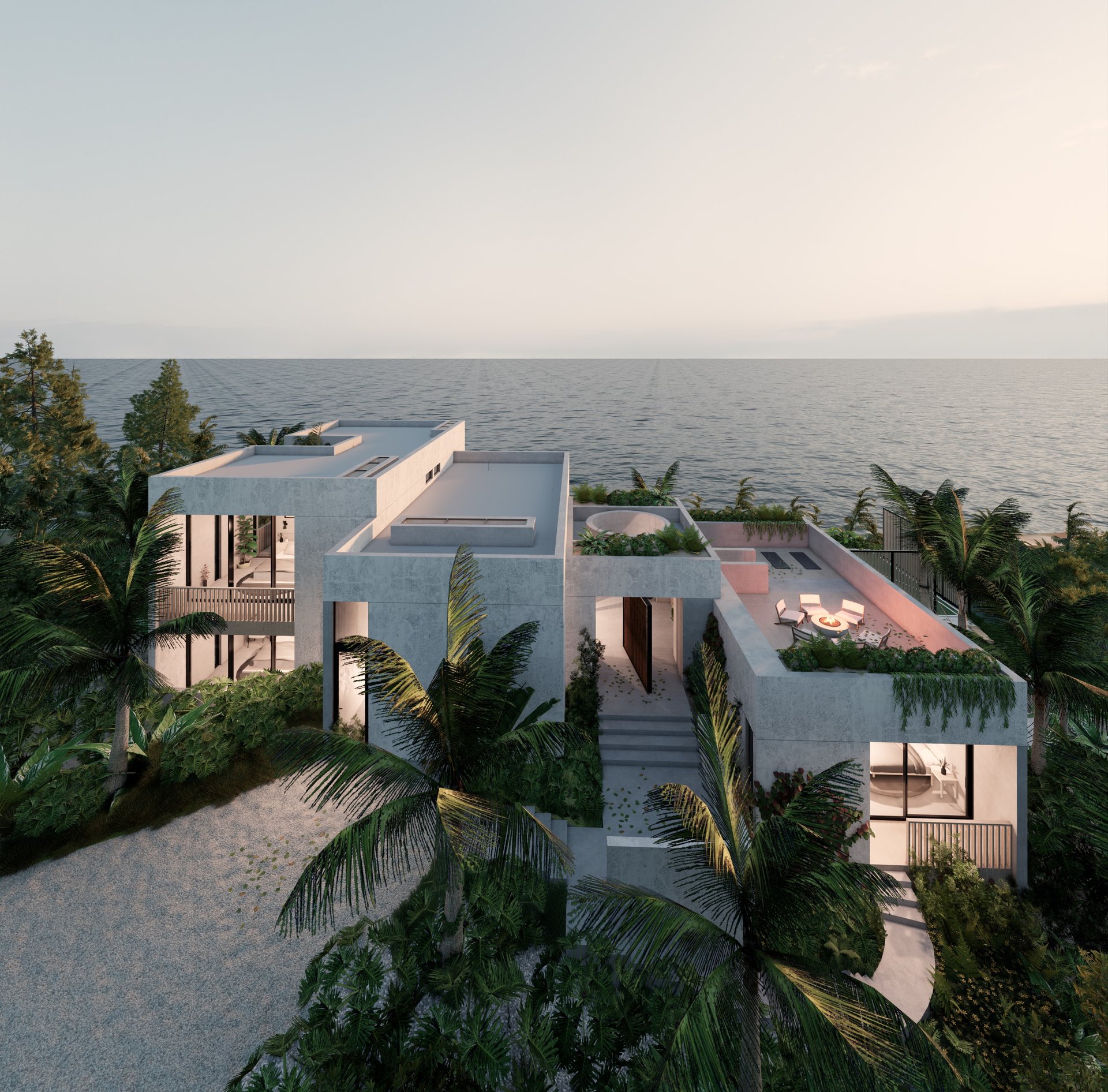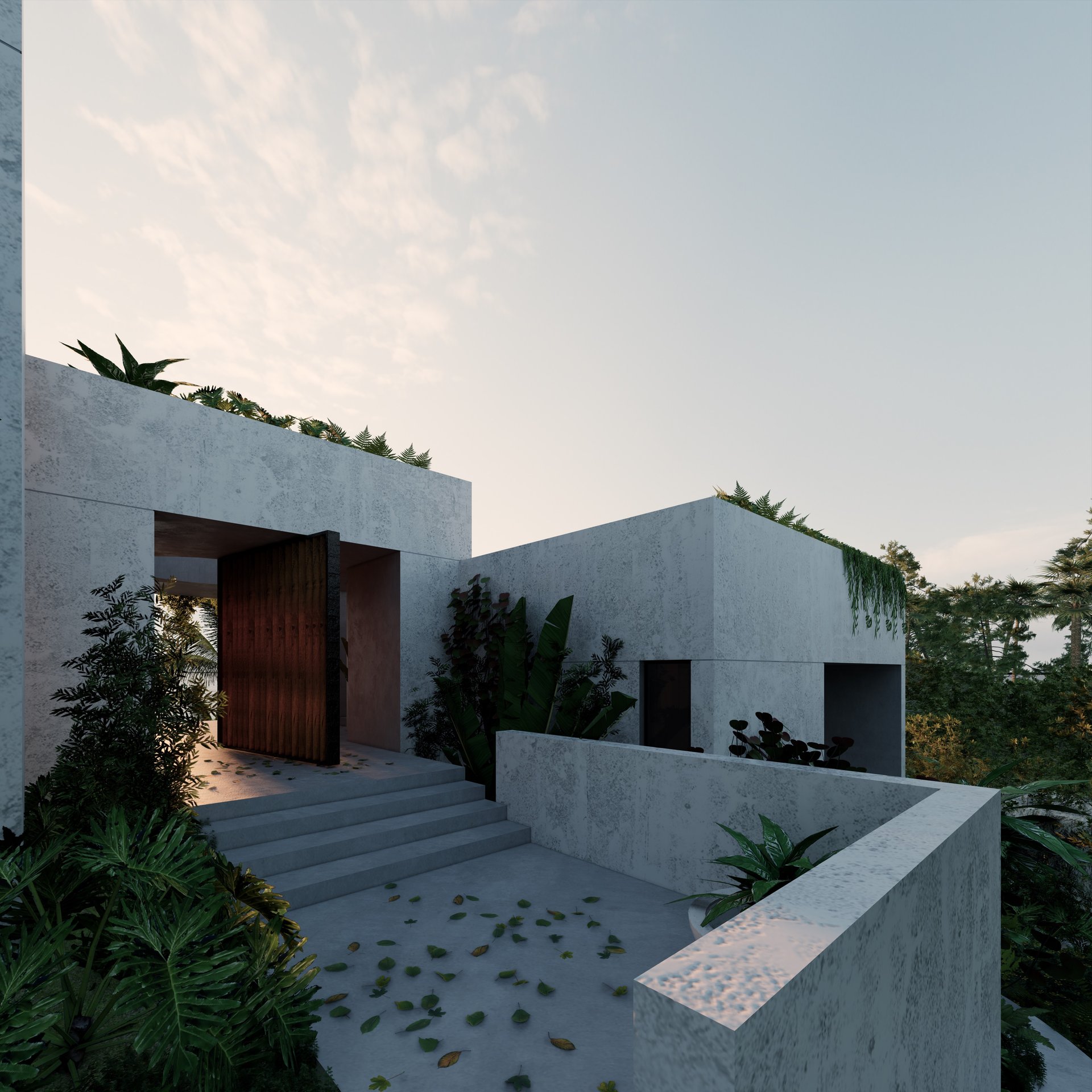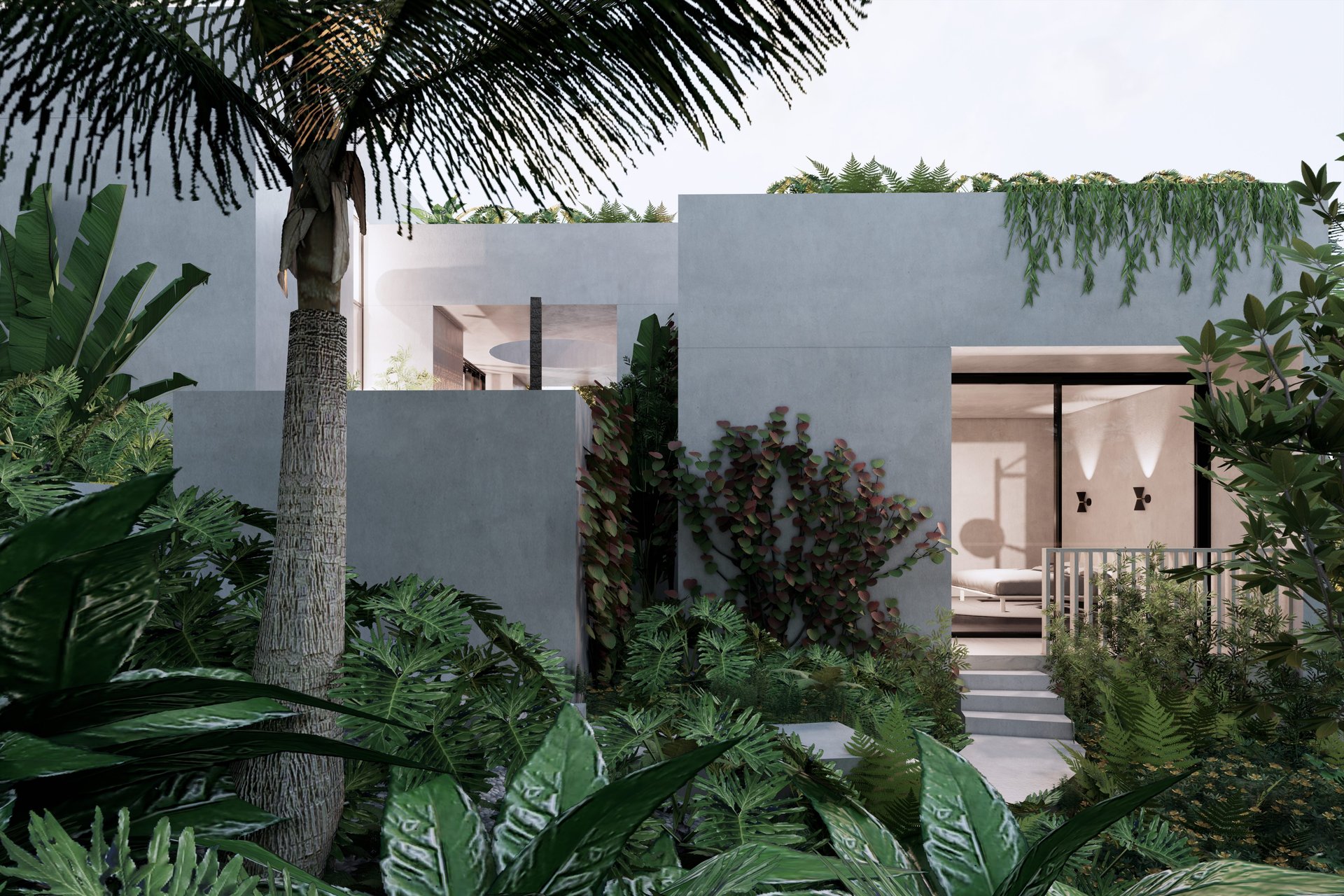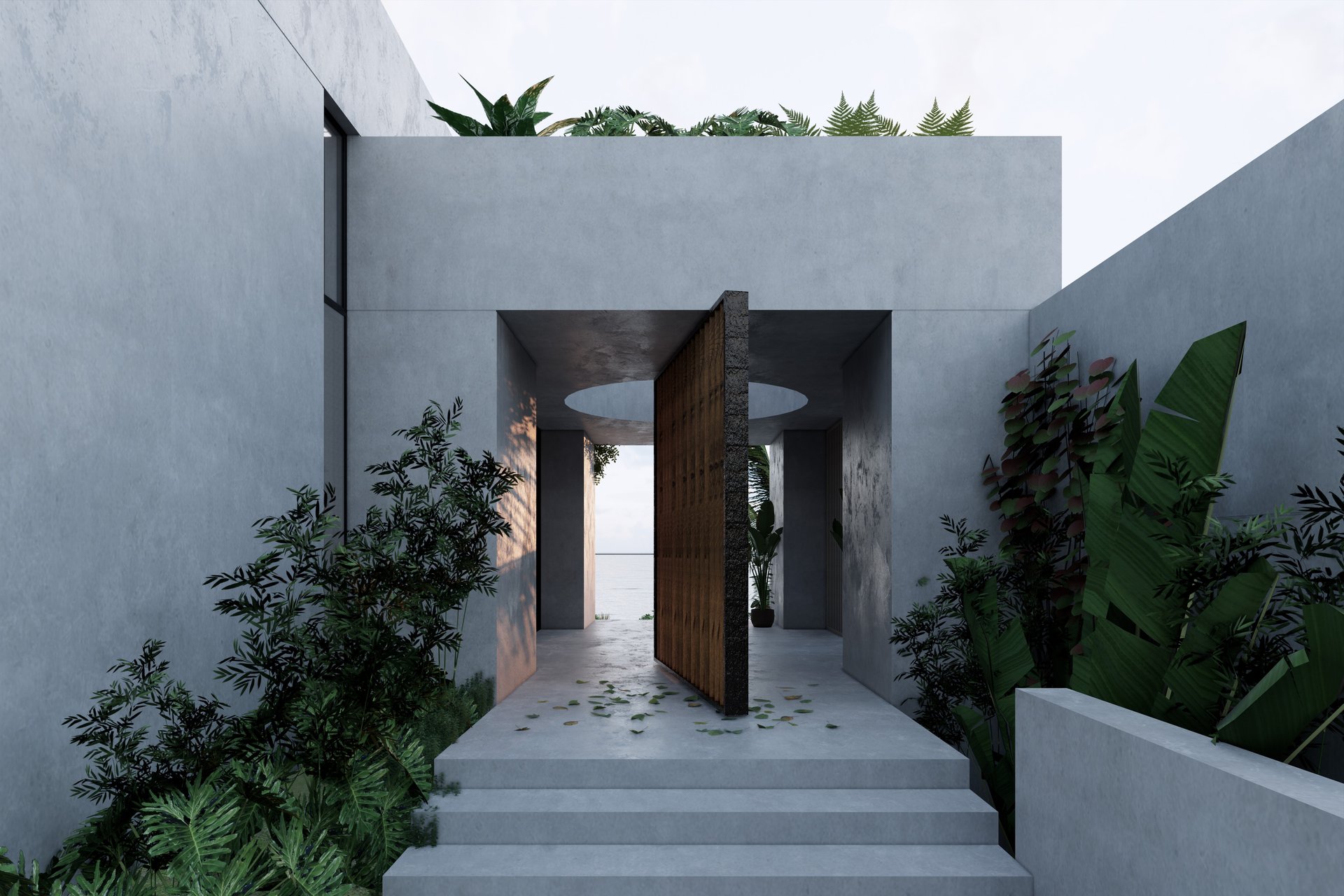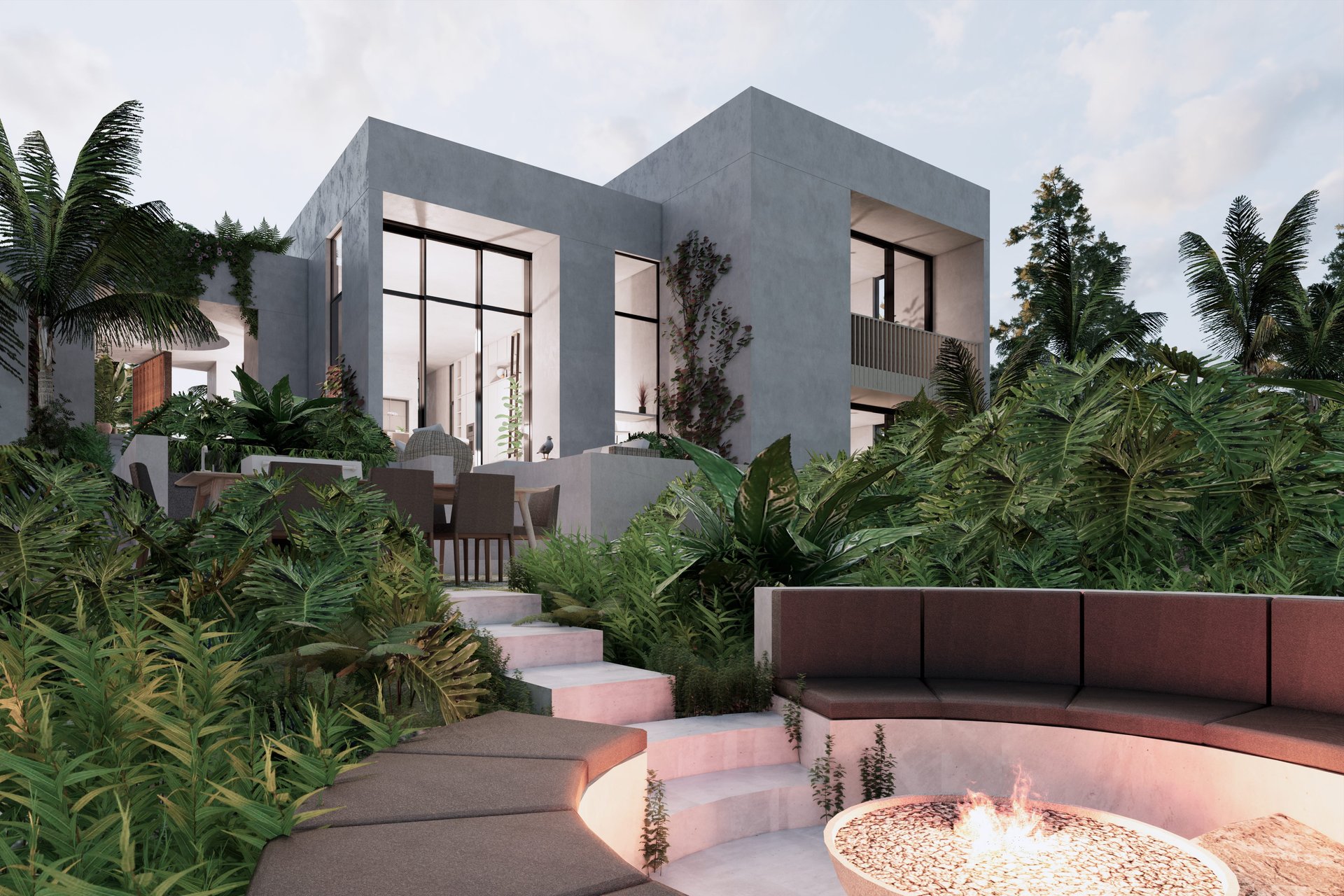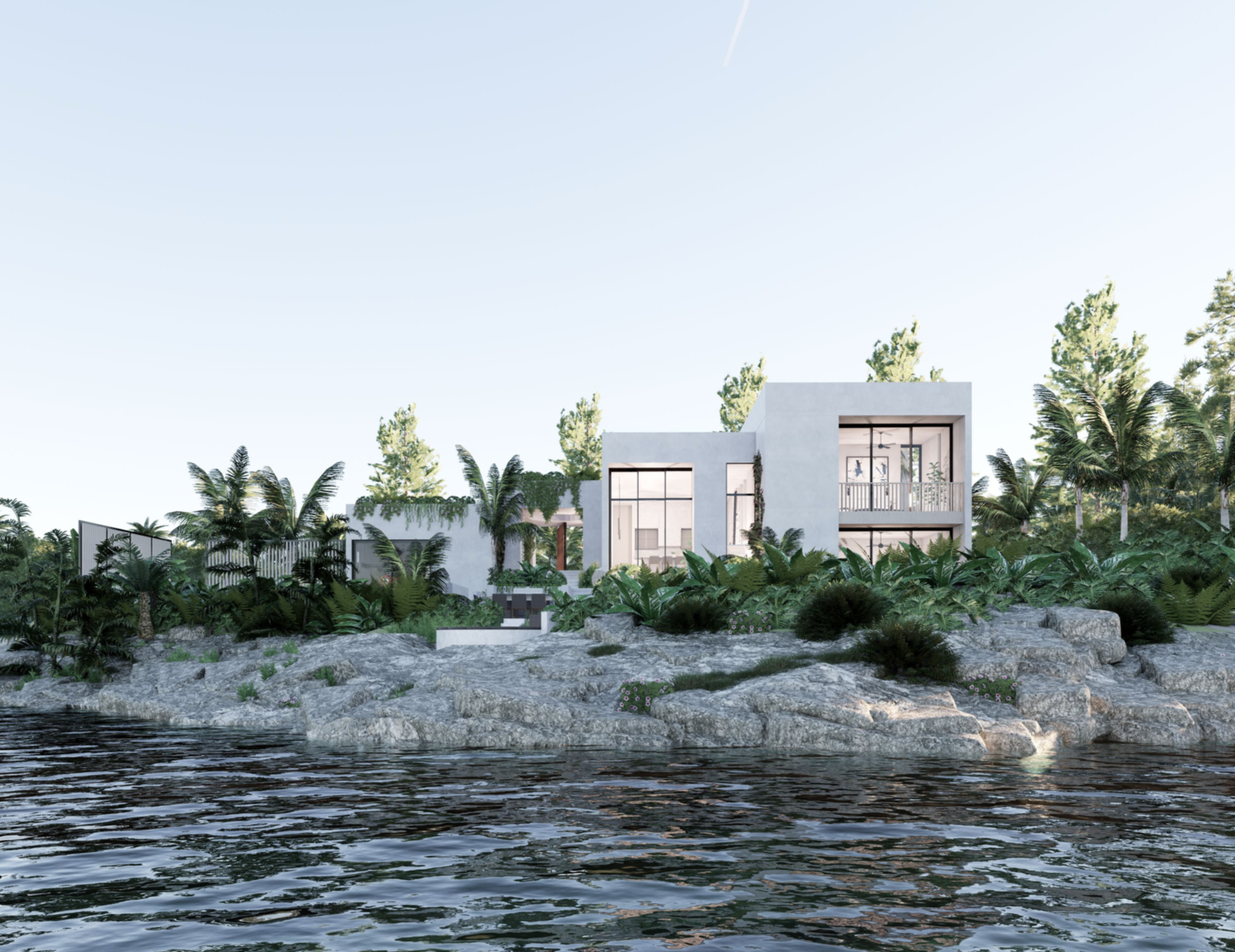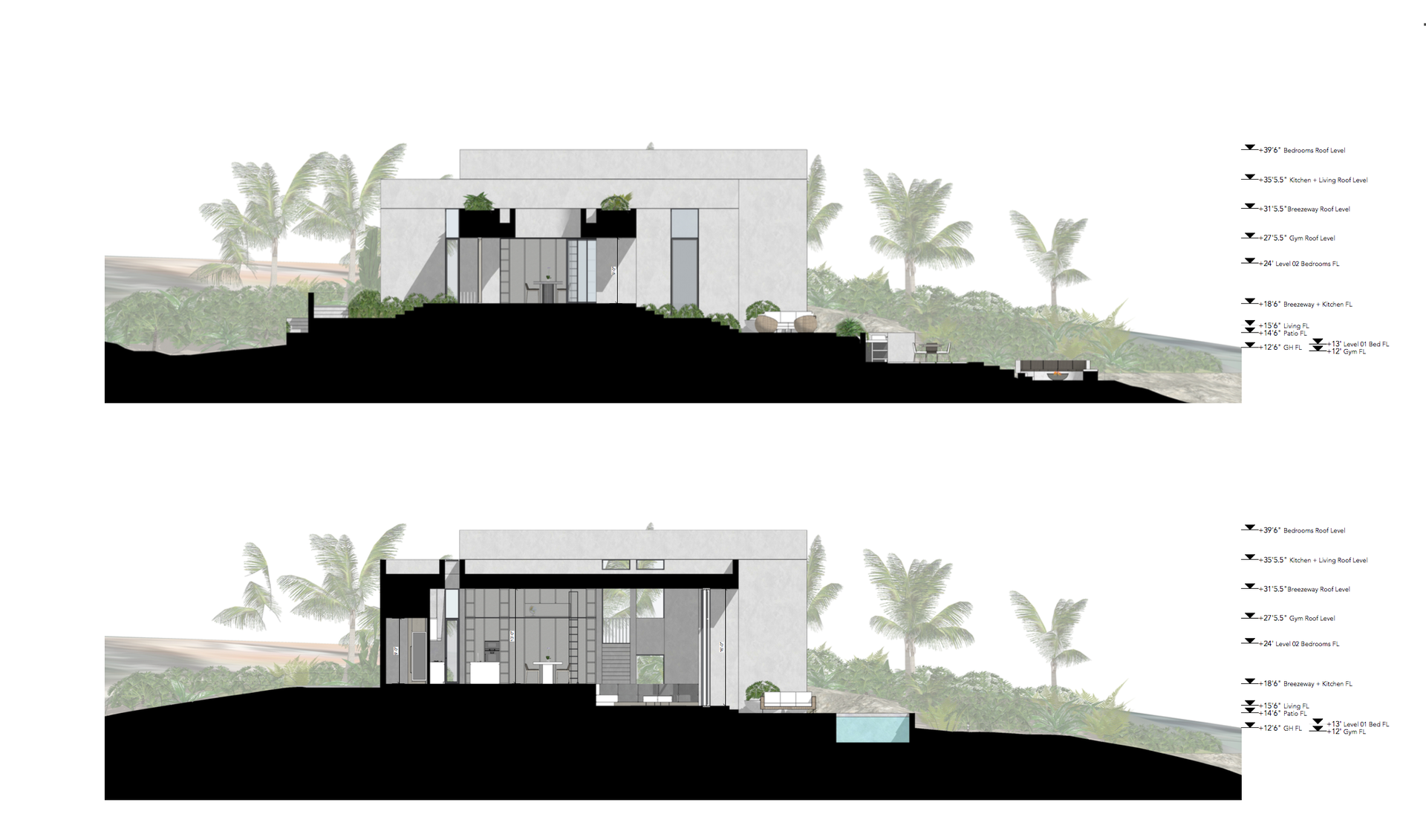 Casa Cascade
A Cubic Expression of the Terrain
Status

Construction Documents Stage

Location

Chalk Sound, Providenciales, Turks and Caicos Islands

Size

3624 sqft GIA

Specification

5 beds, 5.5 baths

Visualisations

Blee Halligan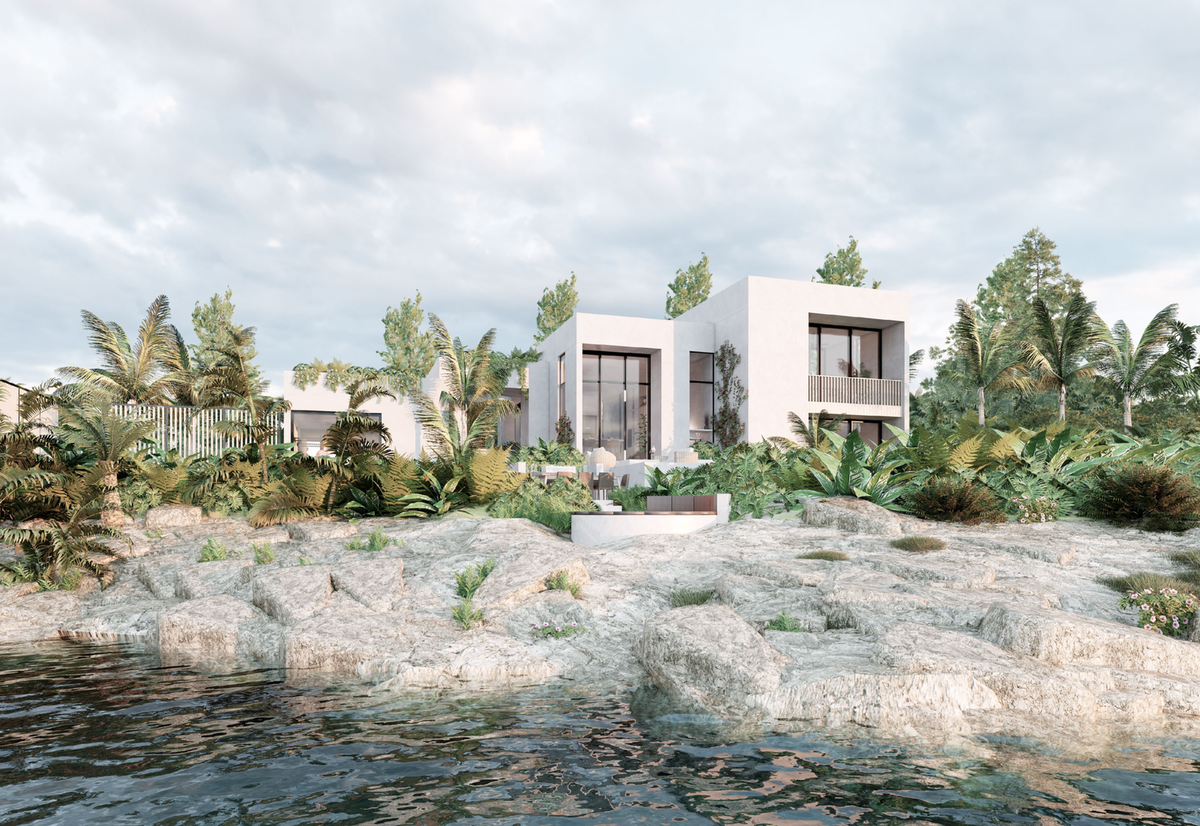 Casa Cascade is located on Chalk Sound, Turks and Caicos Islands. The site is a uniquely undulating and pitted limestone rock landscape featuring small sinkholes. Its topography creates the intimacy of a private cove with an almost Mediterranean feel. The wind that often blows intensively across the sound can be tempered here, within the site's natural hollows.
The guiding principle of this home has been to allow form to follow landscape.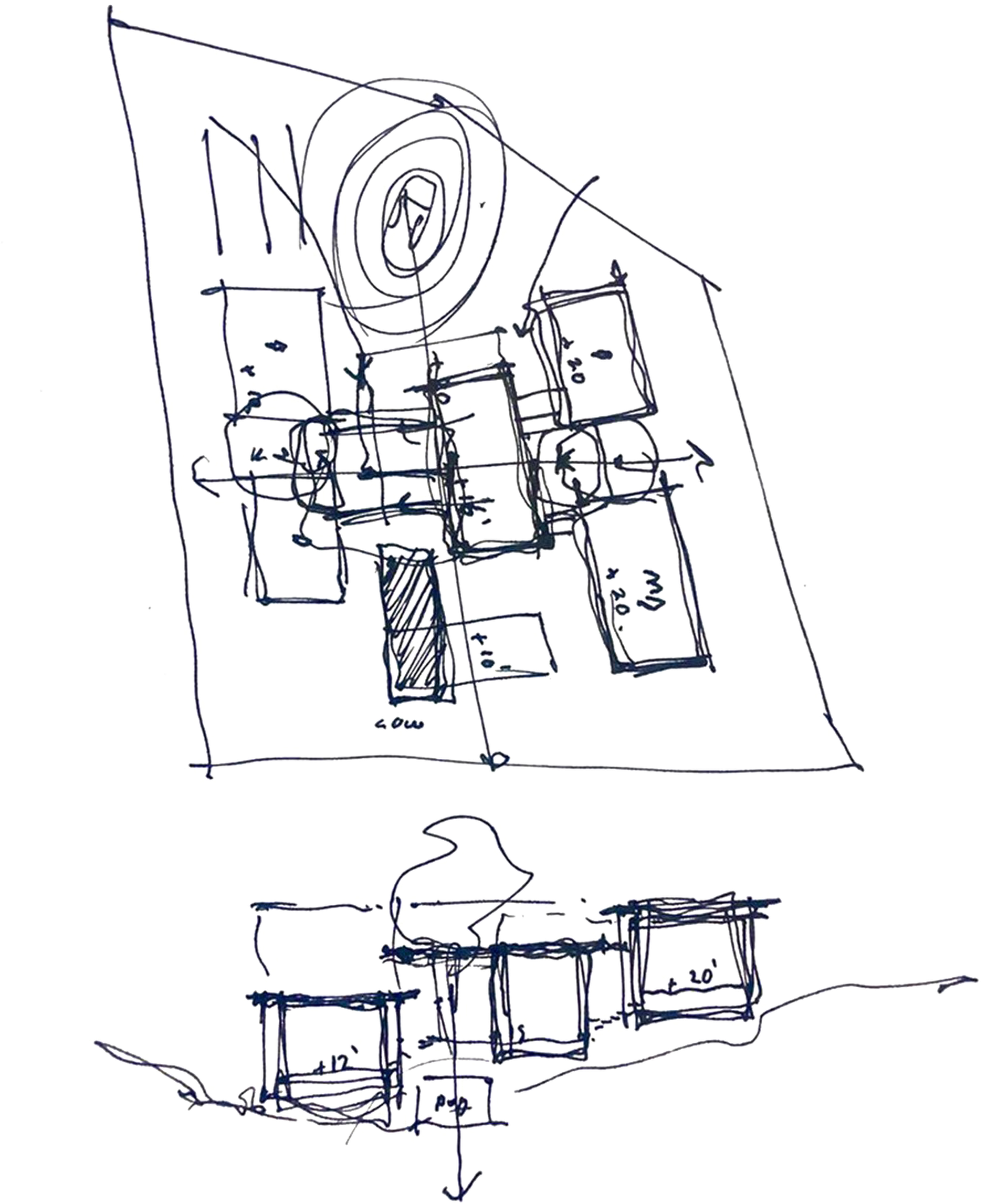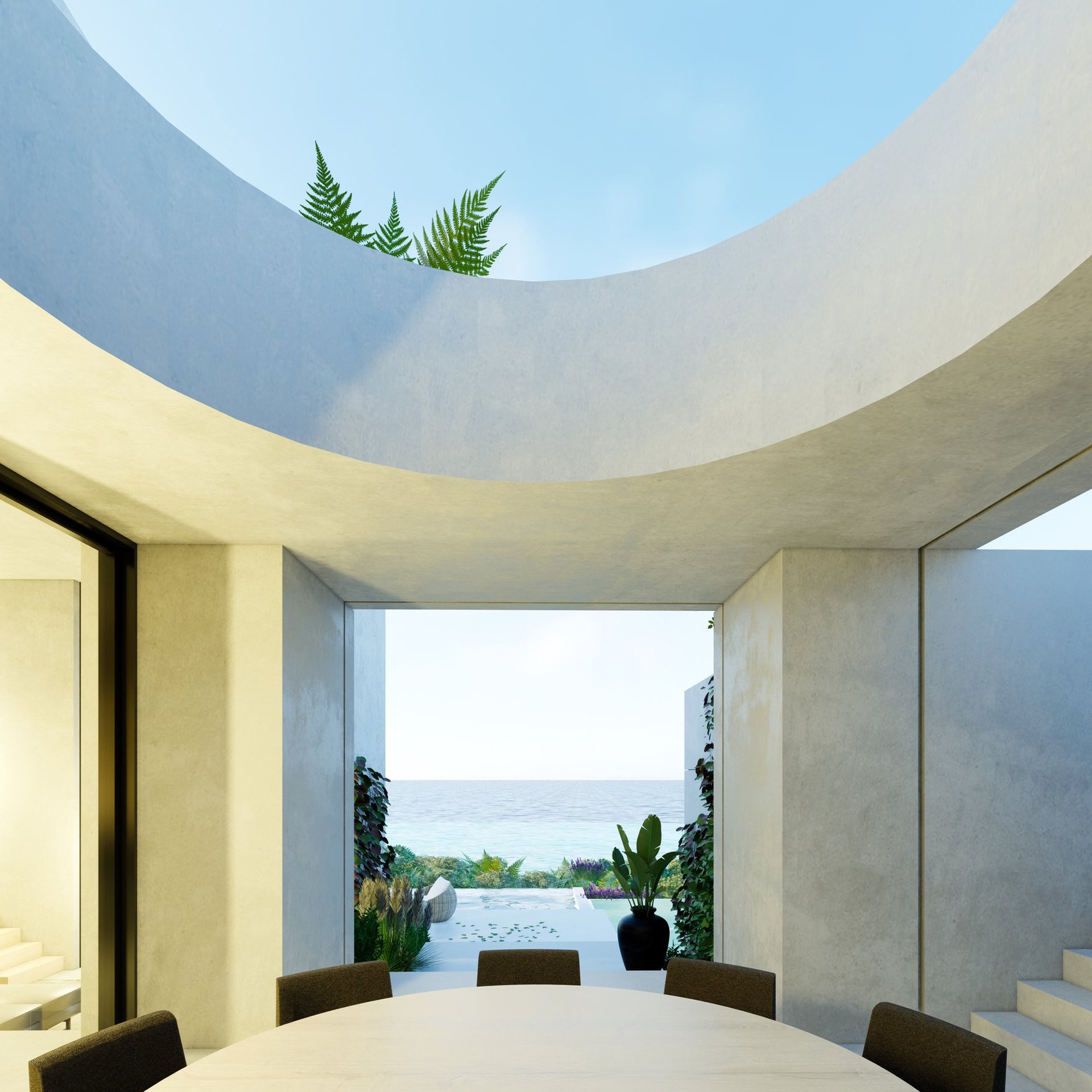 We wanted to design a home that would build on the variety of spaces, scales and atmospheres of this microgeography. The client also desired a home with varying ceiling heights (up to 18' in the living spaces) and roof access. The resulting design is a cluster of four volumes shaped to respond to the natural cove of the site in plan, and its cascading levels in section.
The house features three single-storey parts and one two storey part set on levels ranging from +10' + 20' above sea level, with the two storey element nestling into some of the lowest undulations of the site. A breezeway cuts through the centre of the house north-to-south to channel breezes from the sound, and half-level transitions facilitate natural airflow east-to-west, up through the volumes. The guiding principle of this home has been to allow 'form to follow landscape'. In response, the house can be read as a cubic expression of the natural terrain, in harmony with the contours of the land.