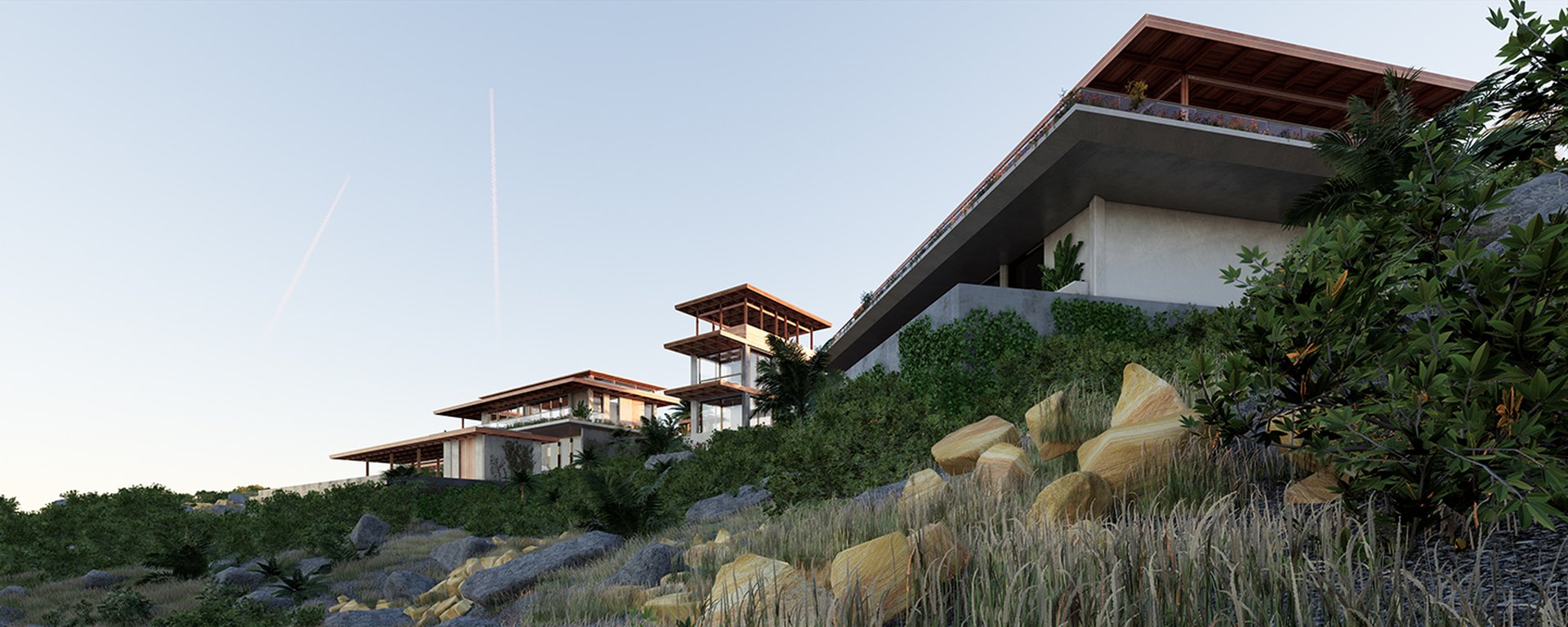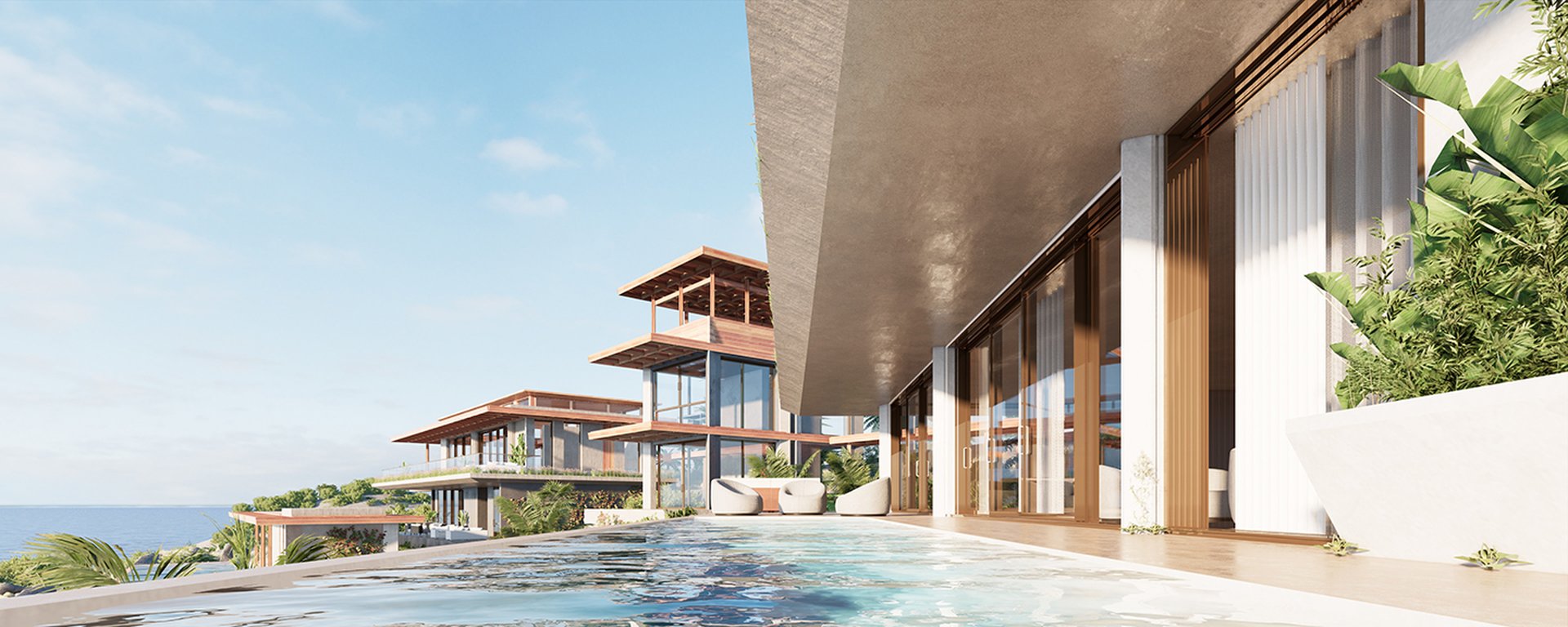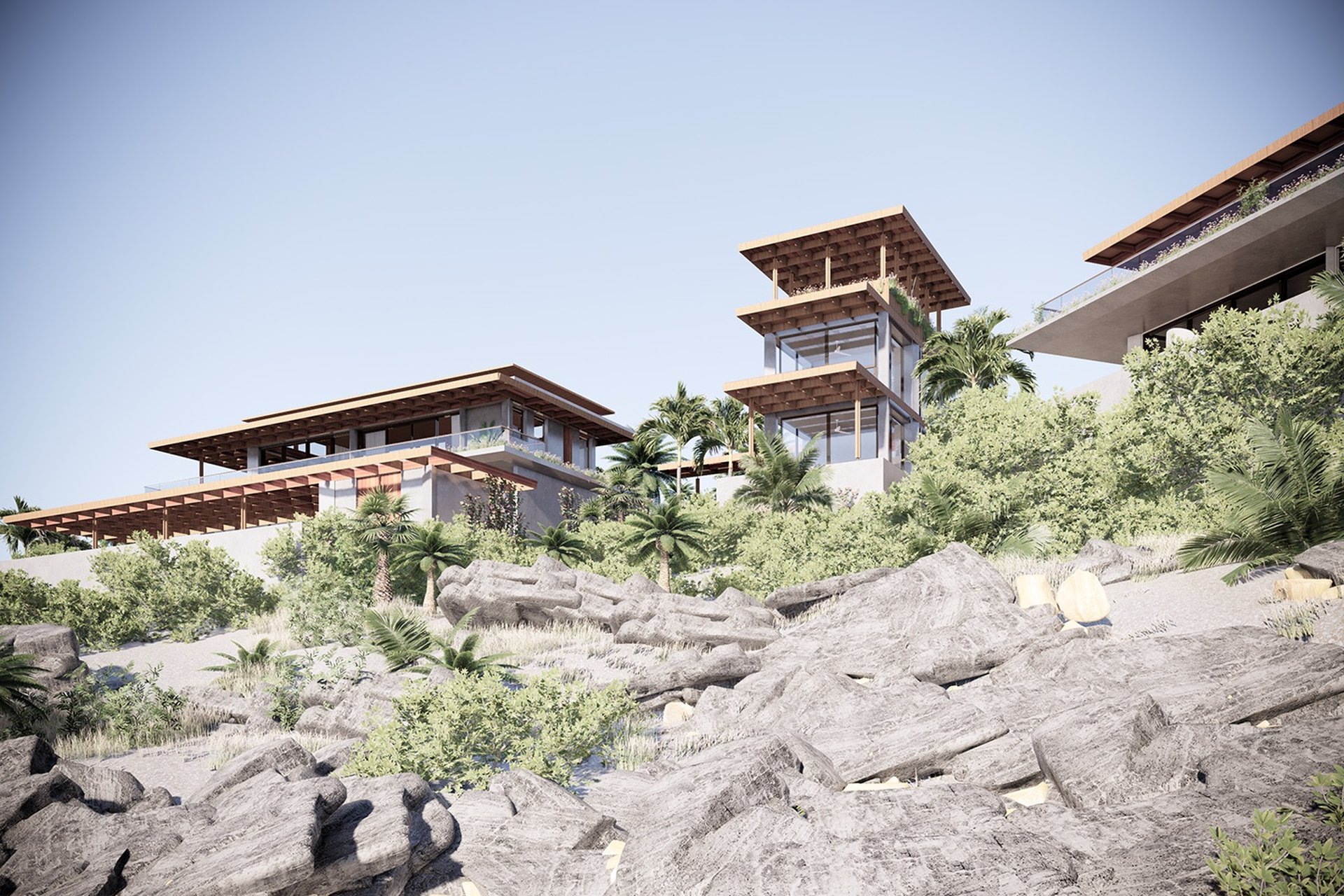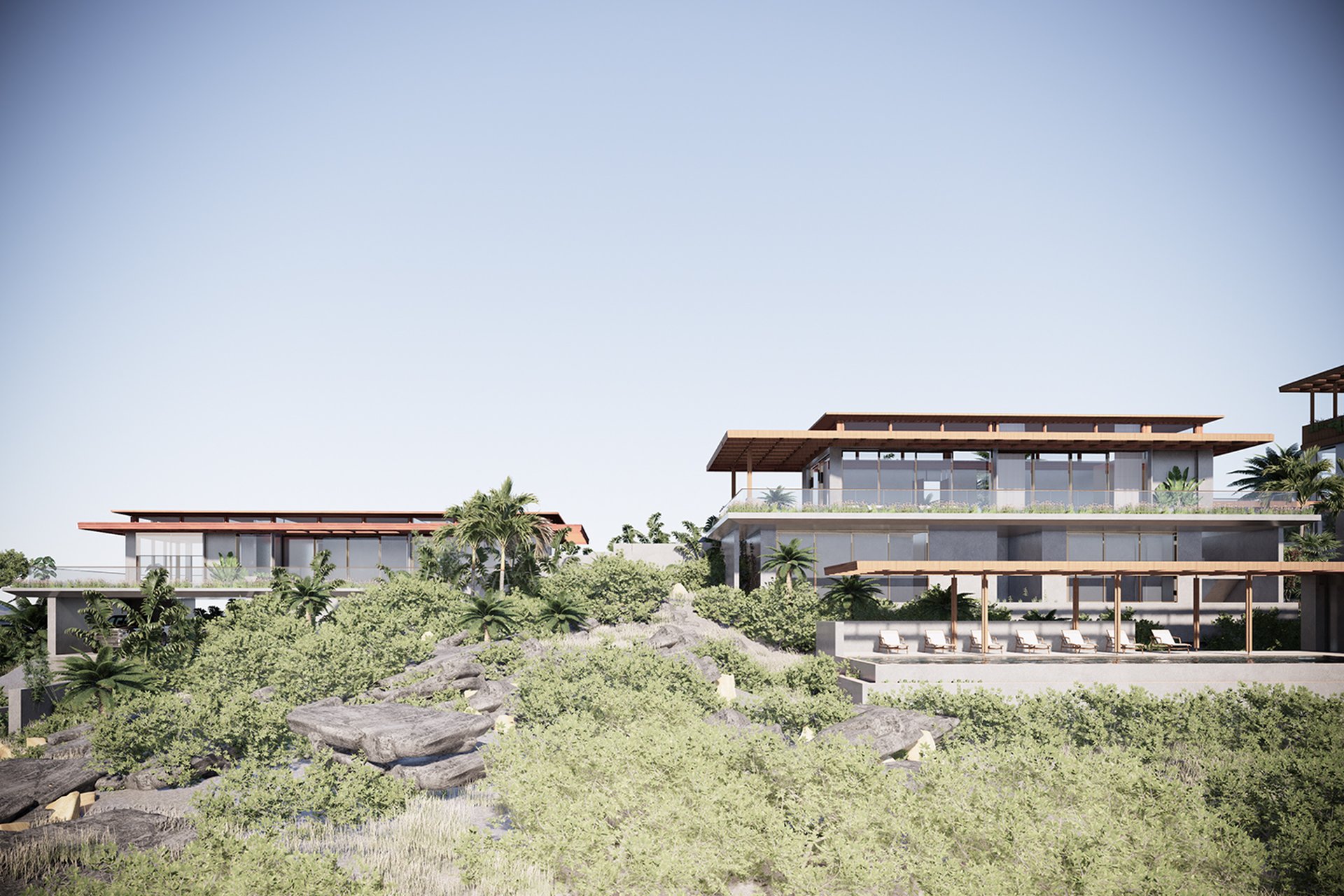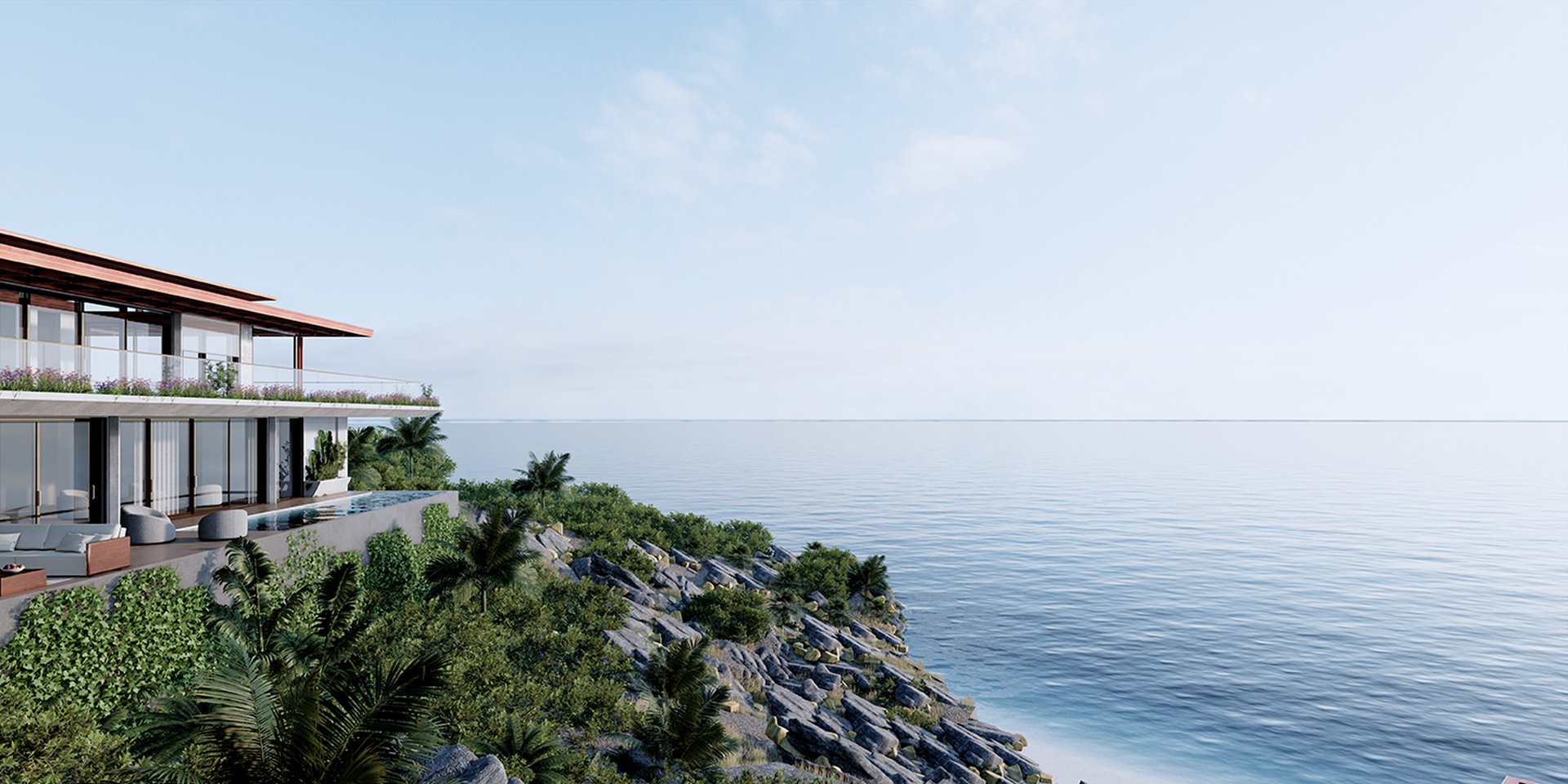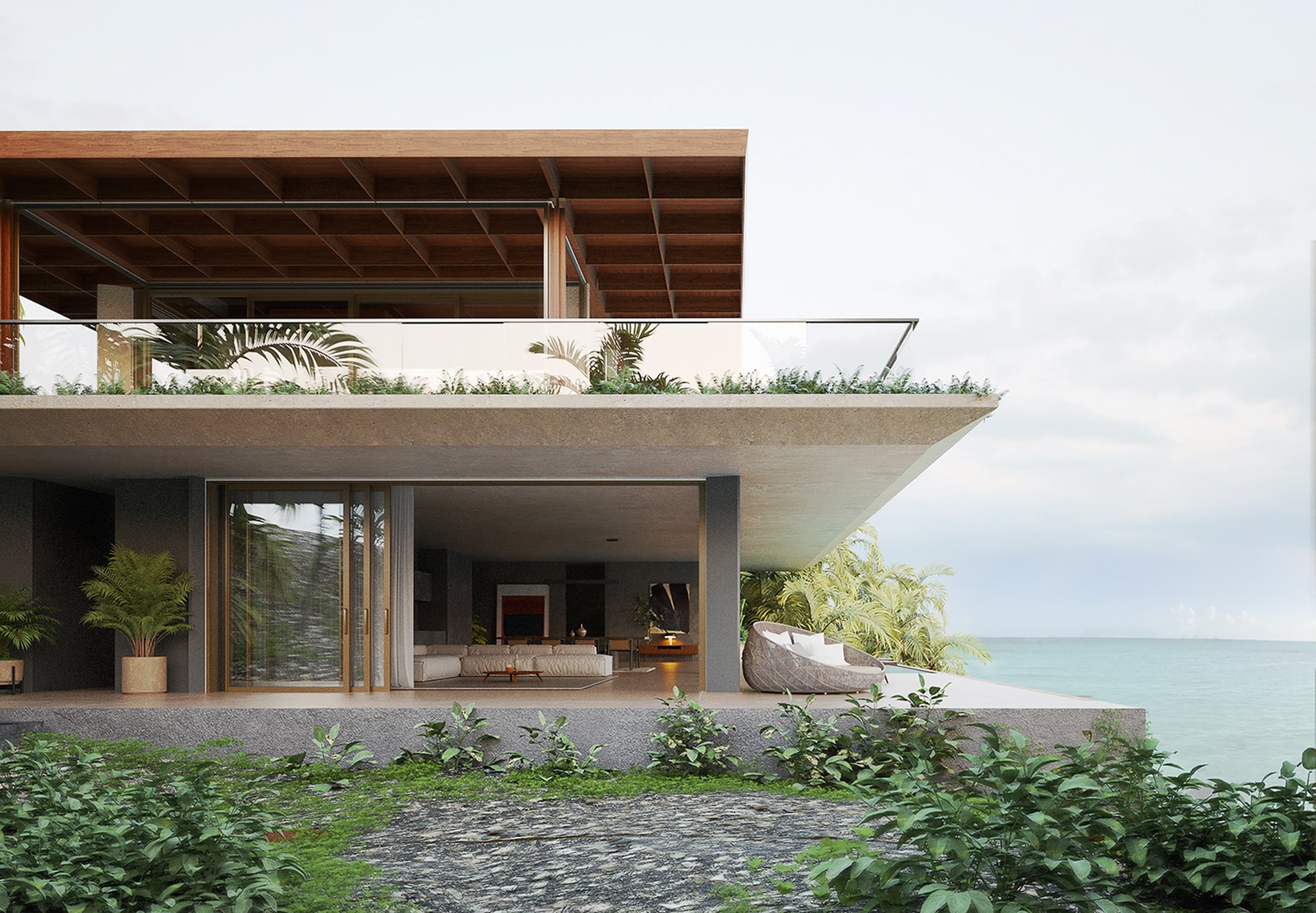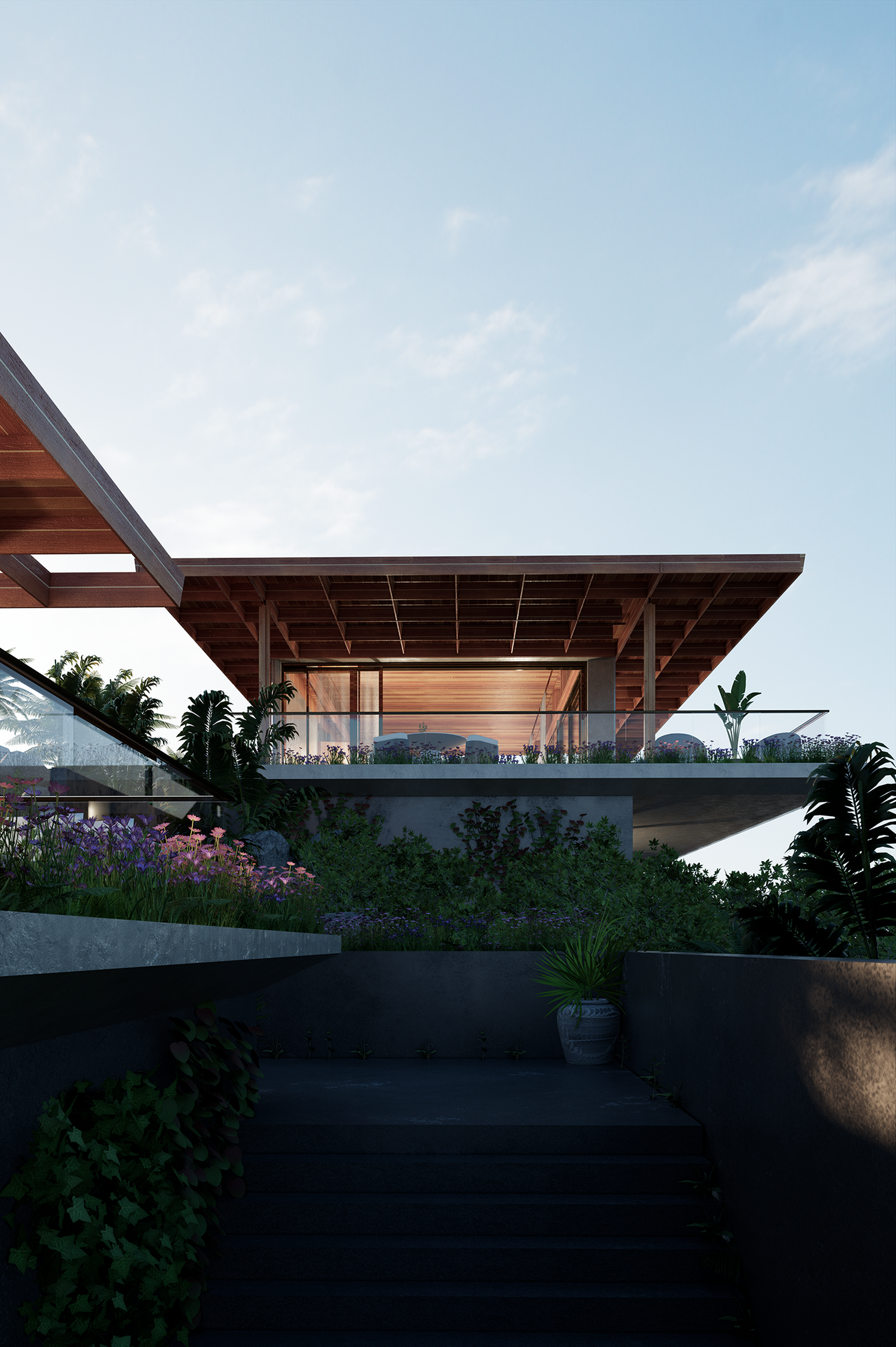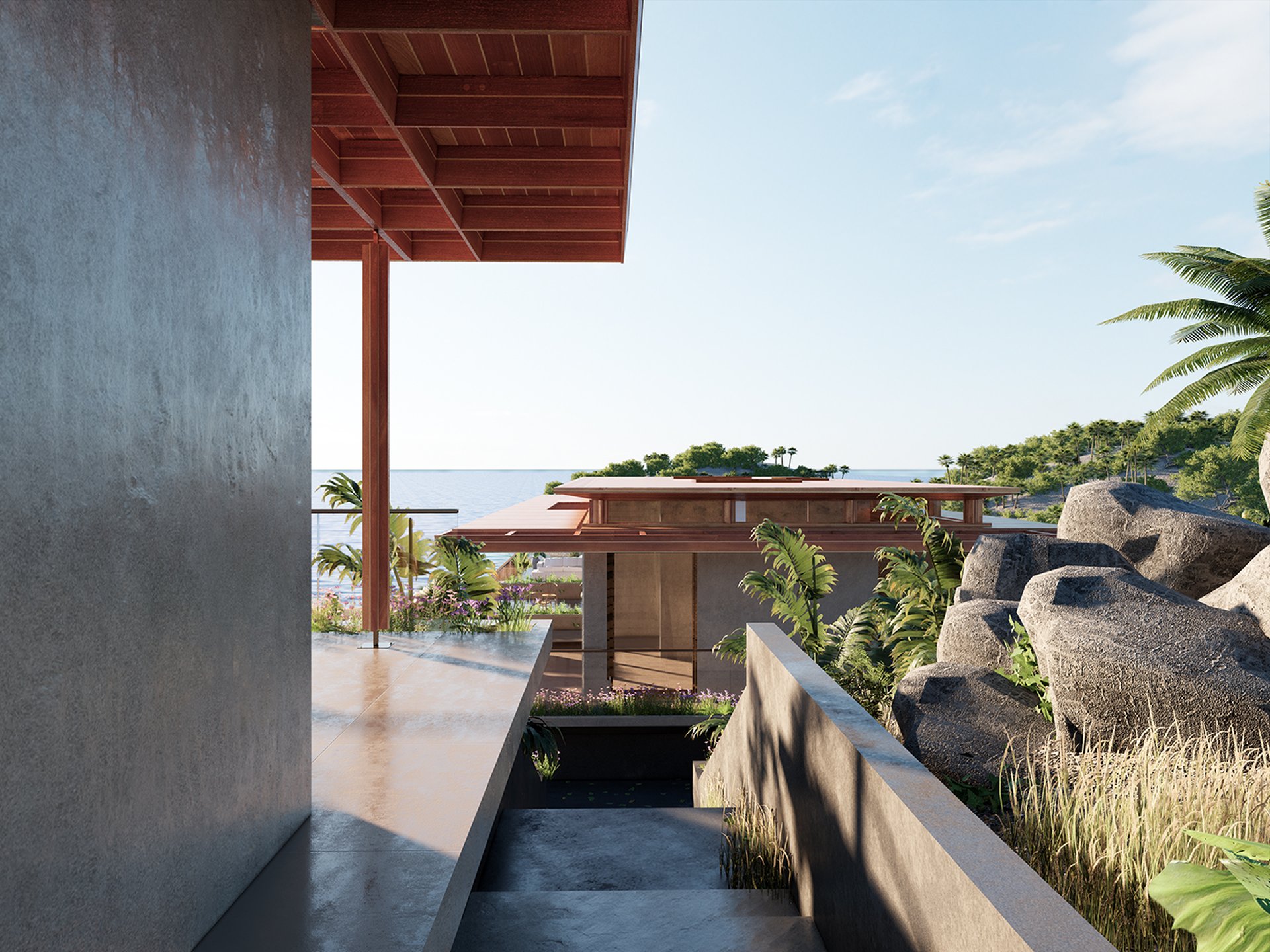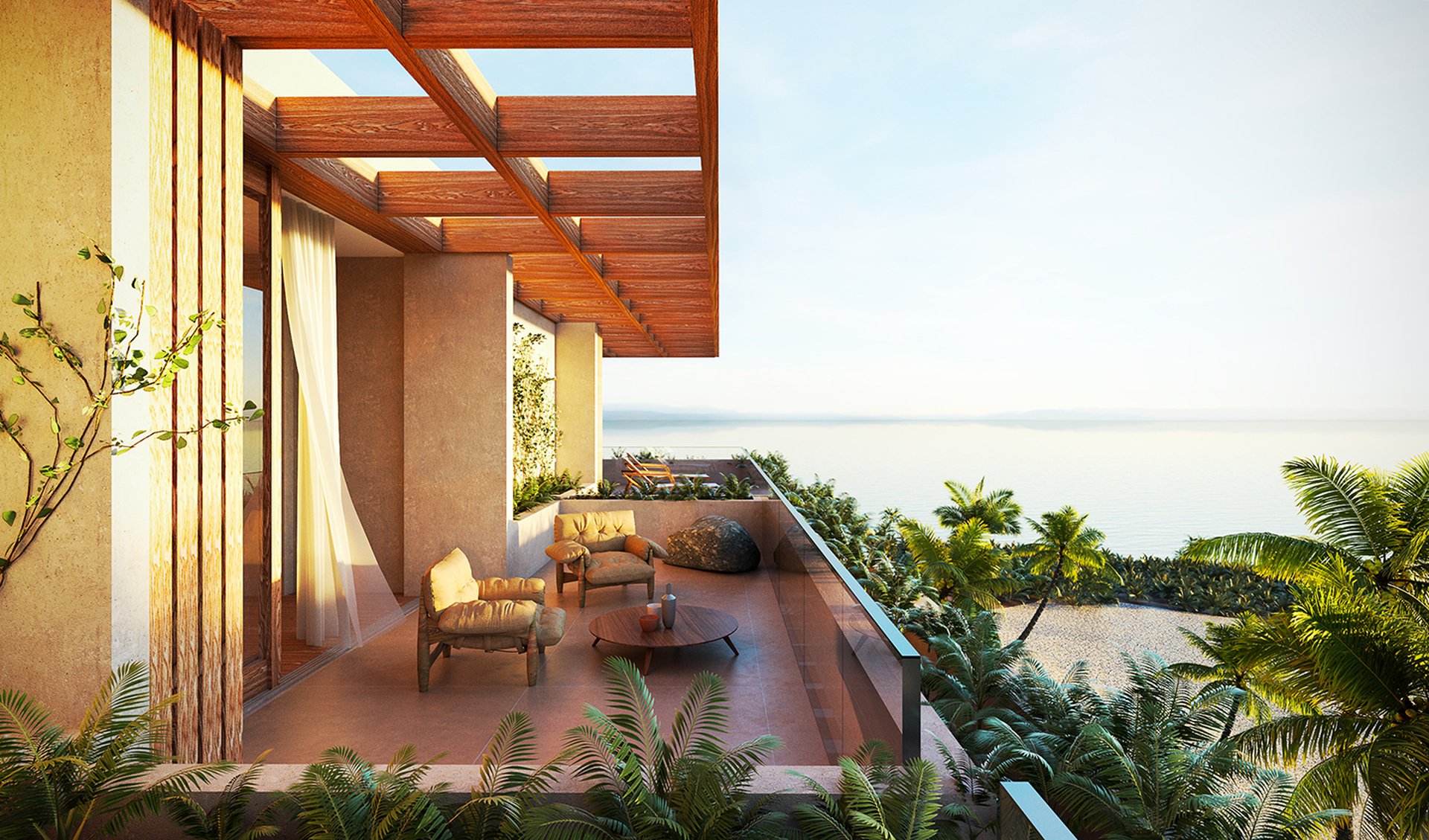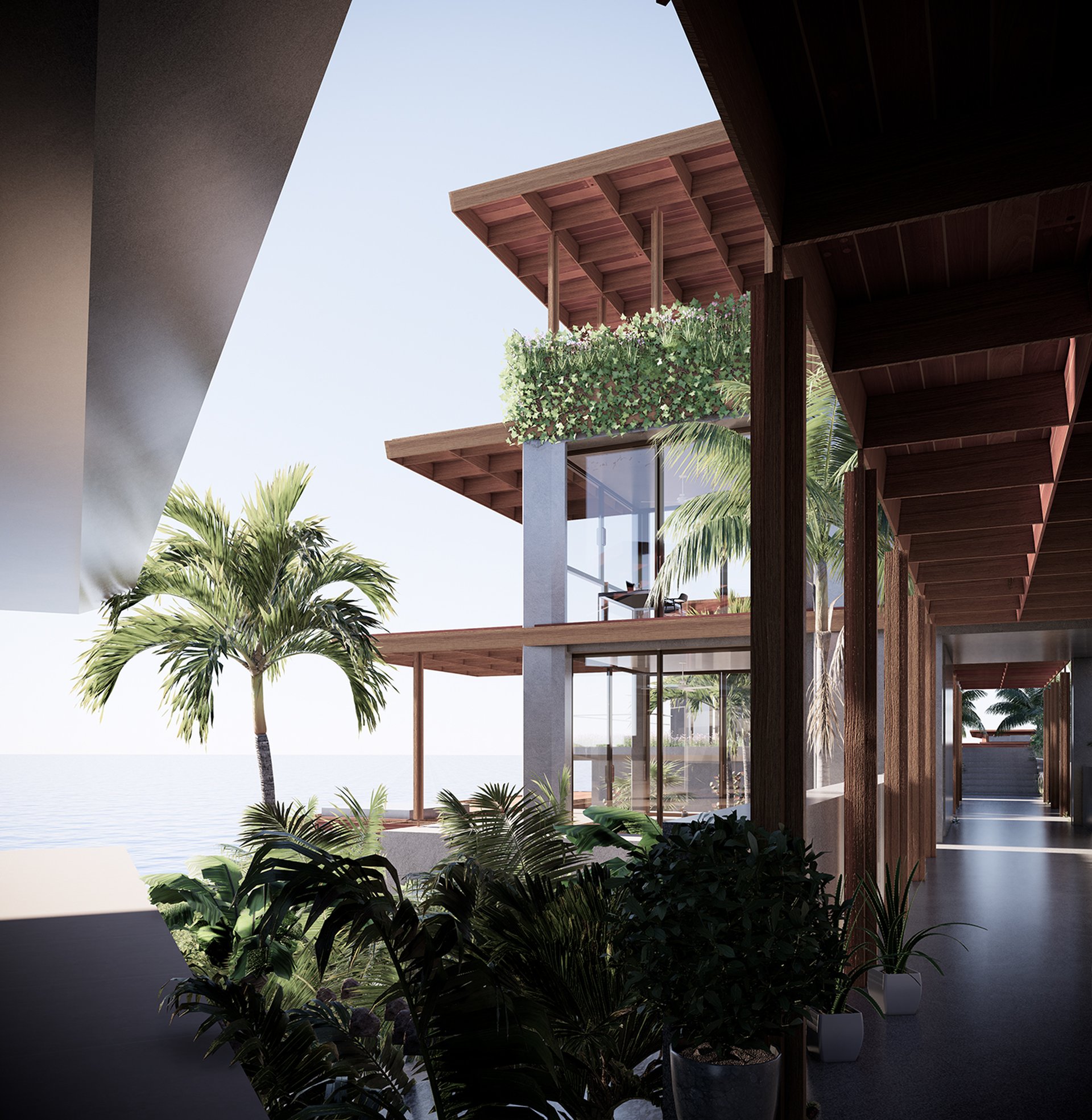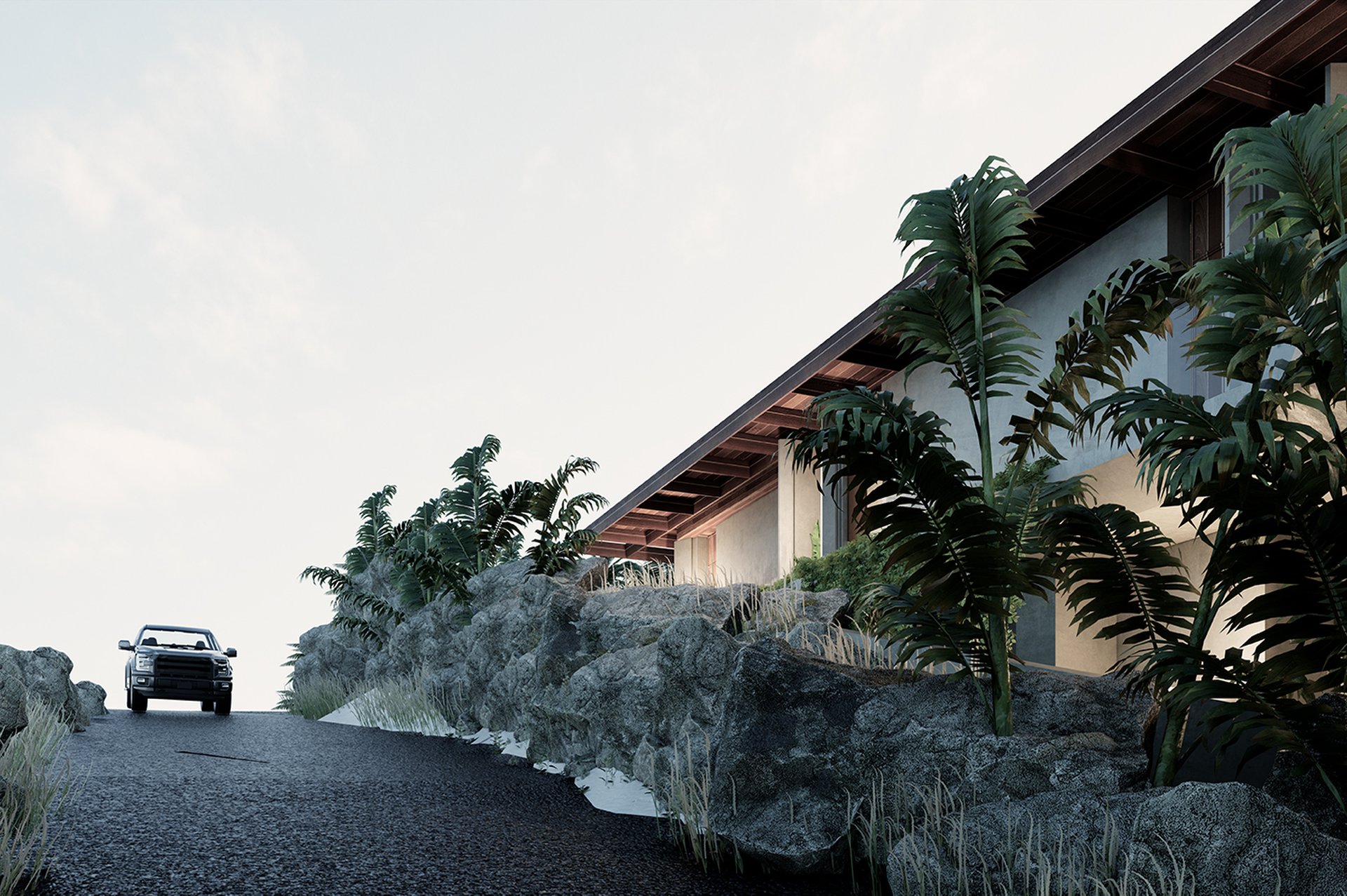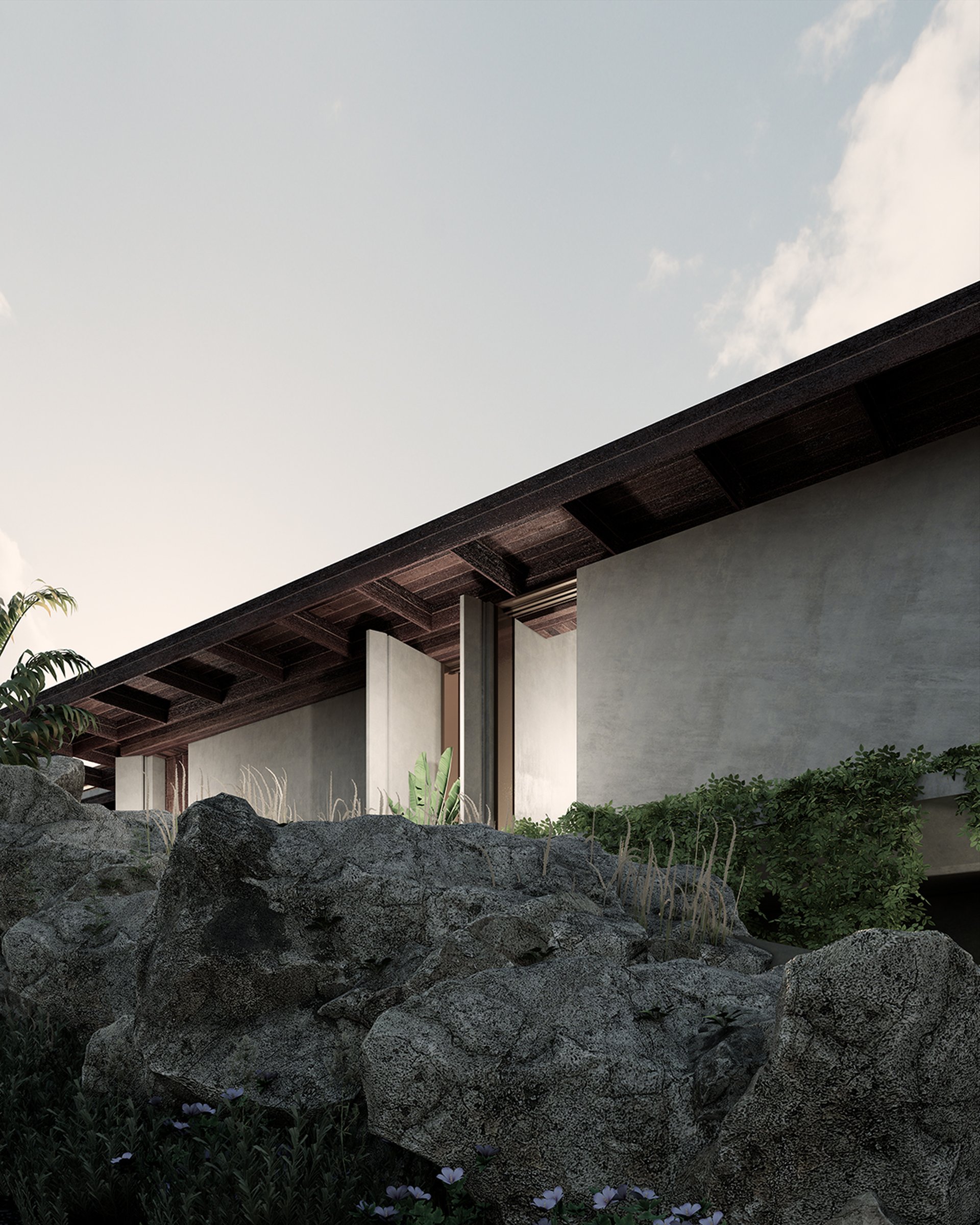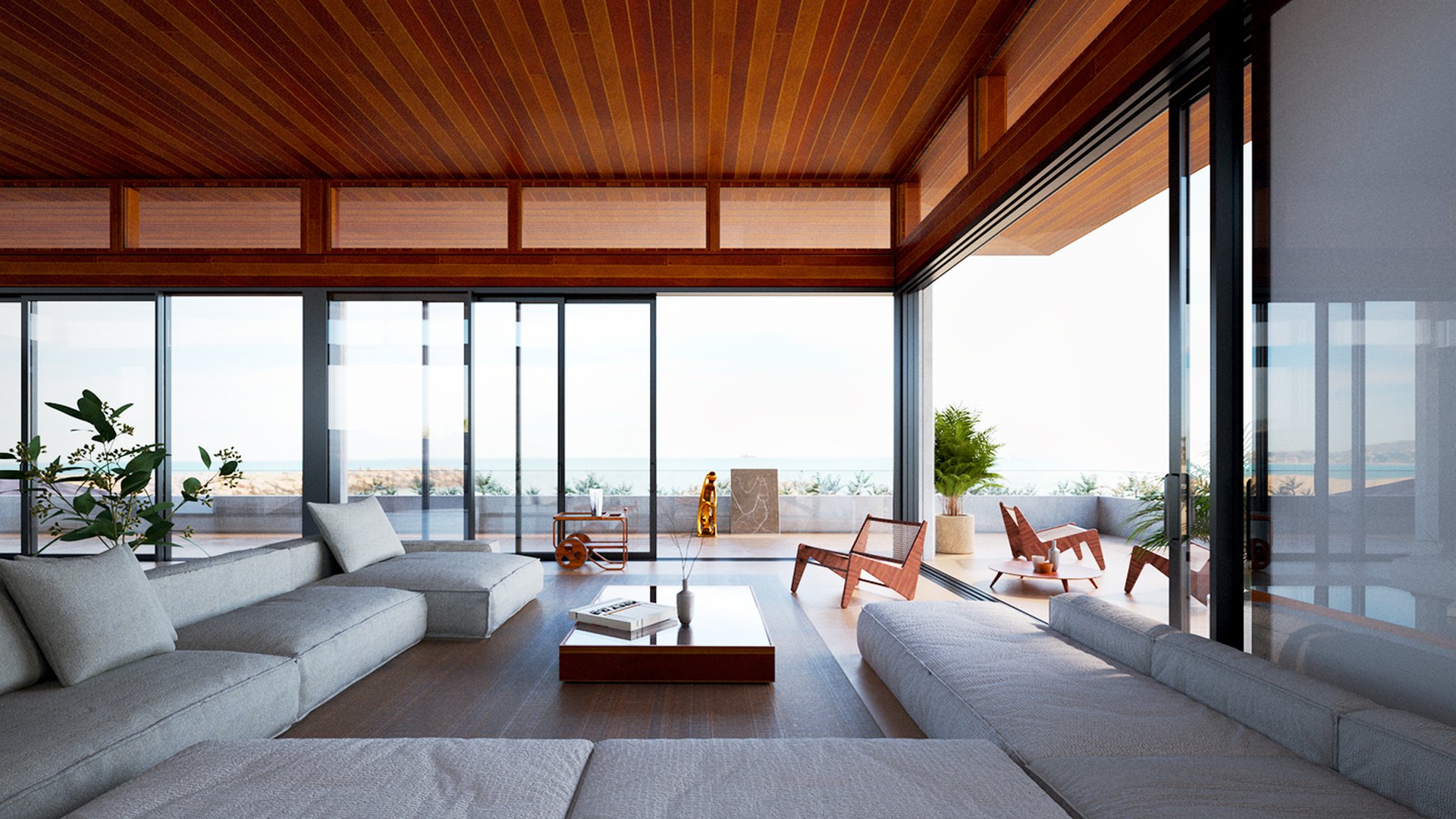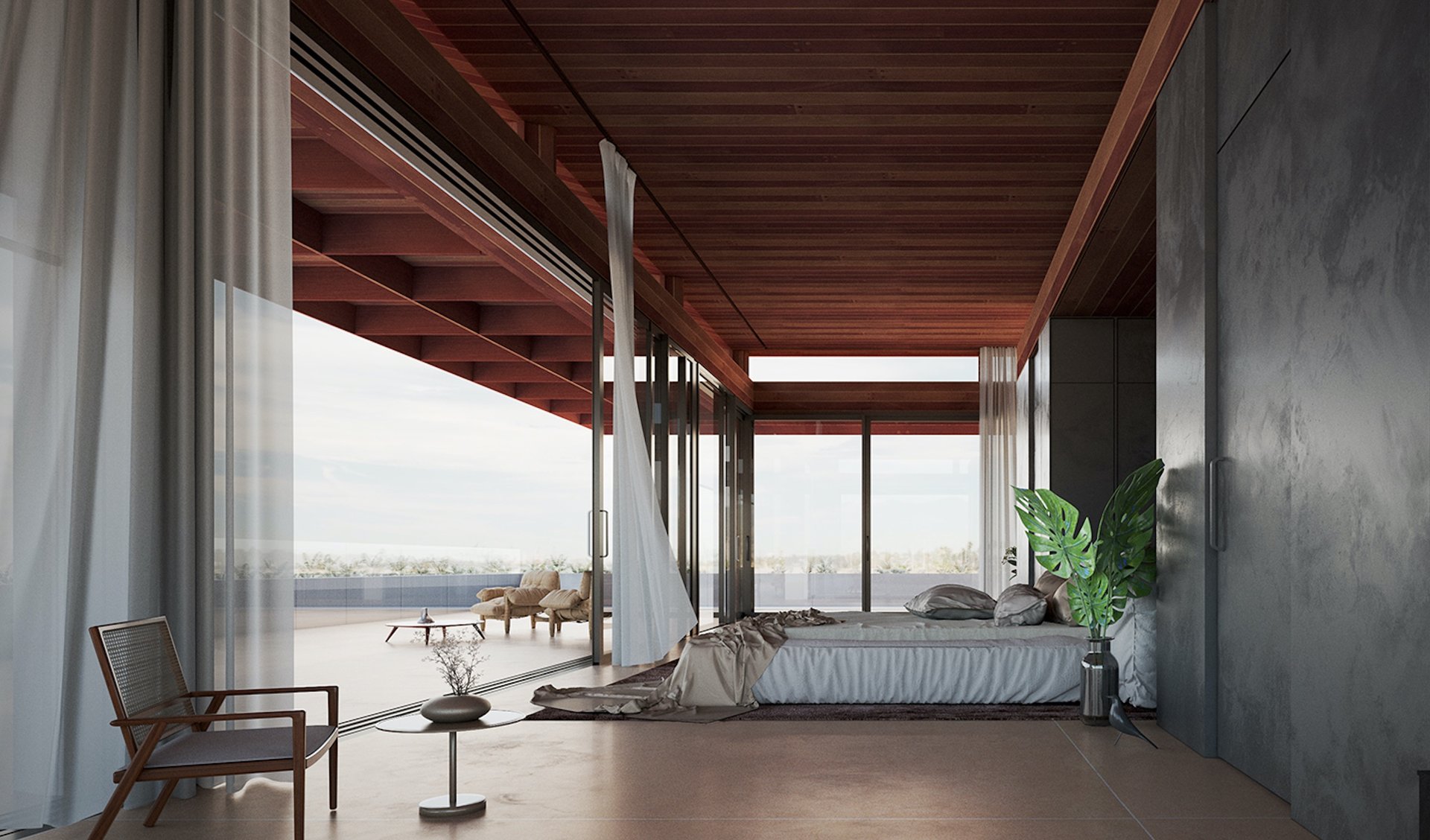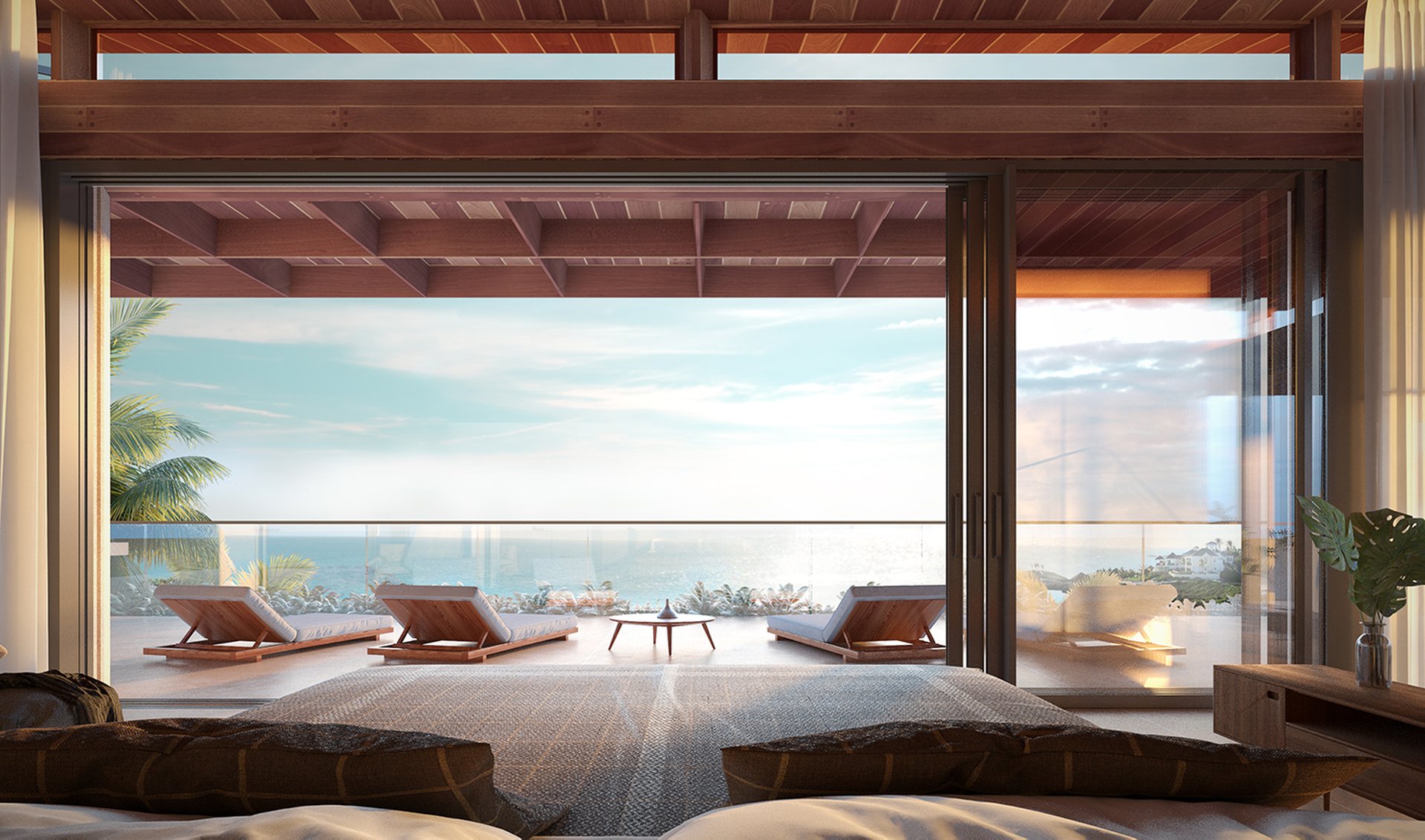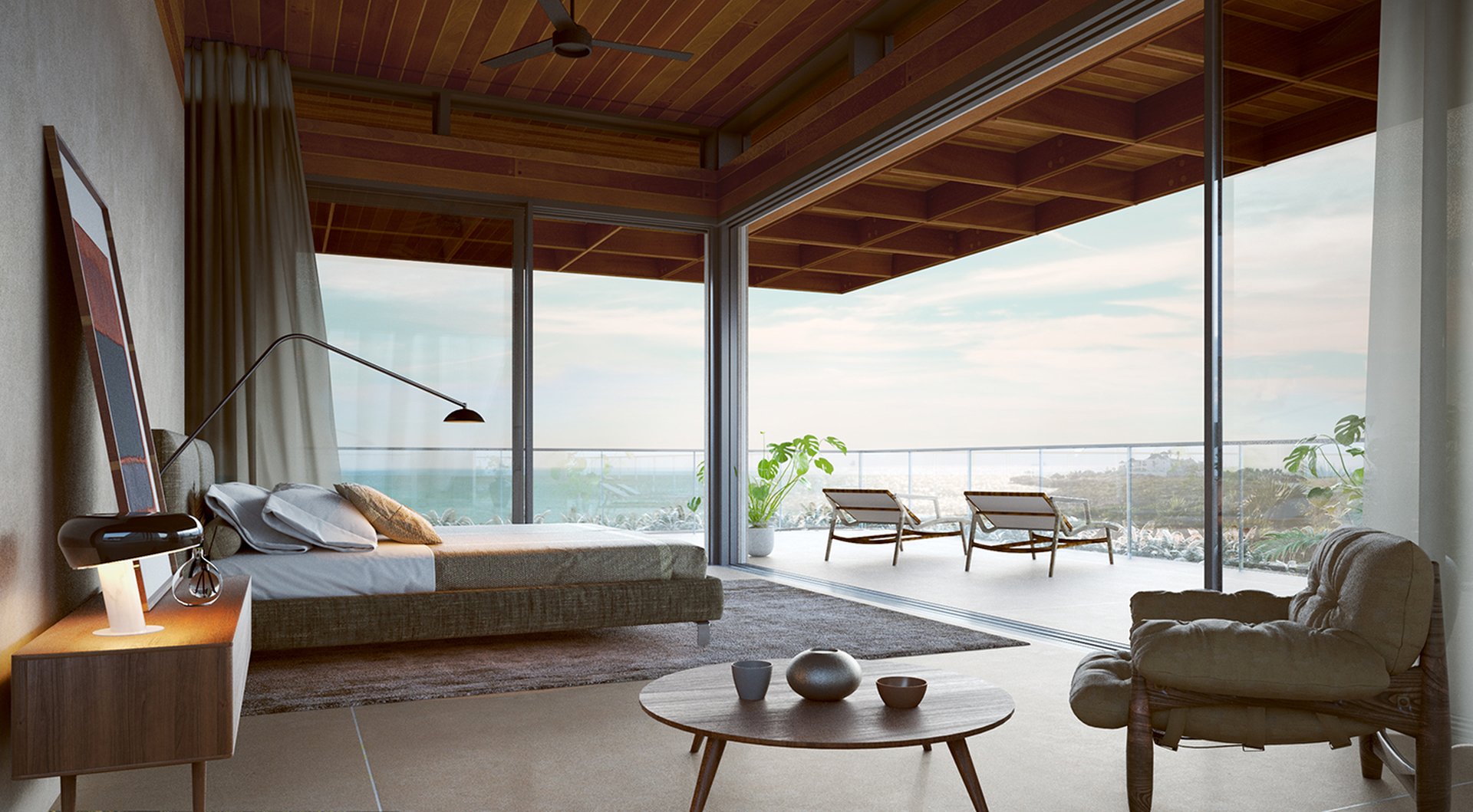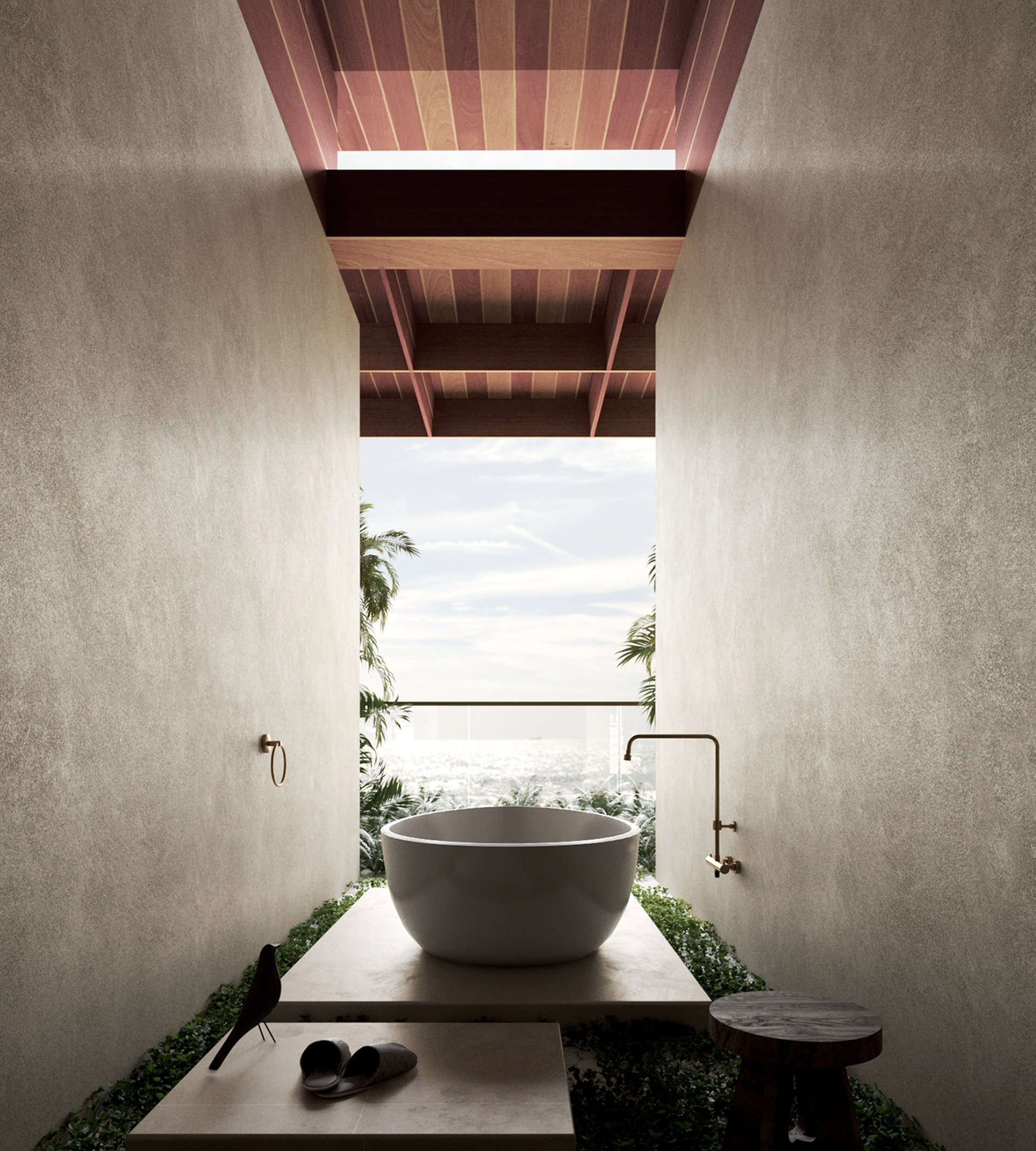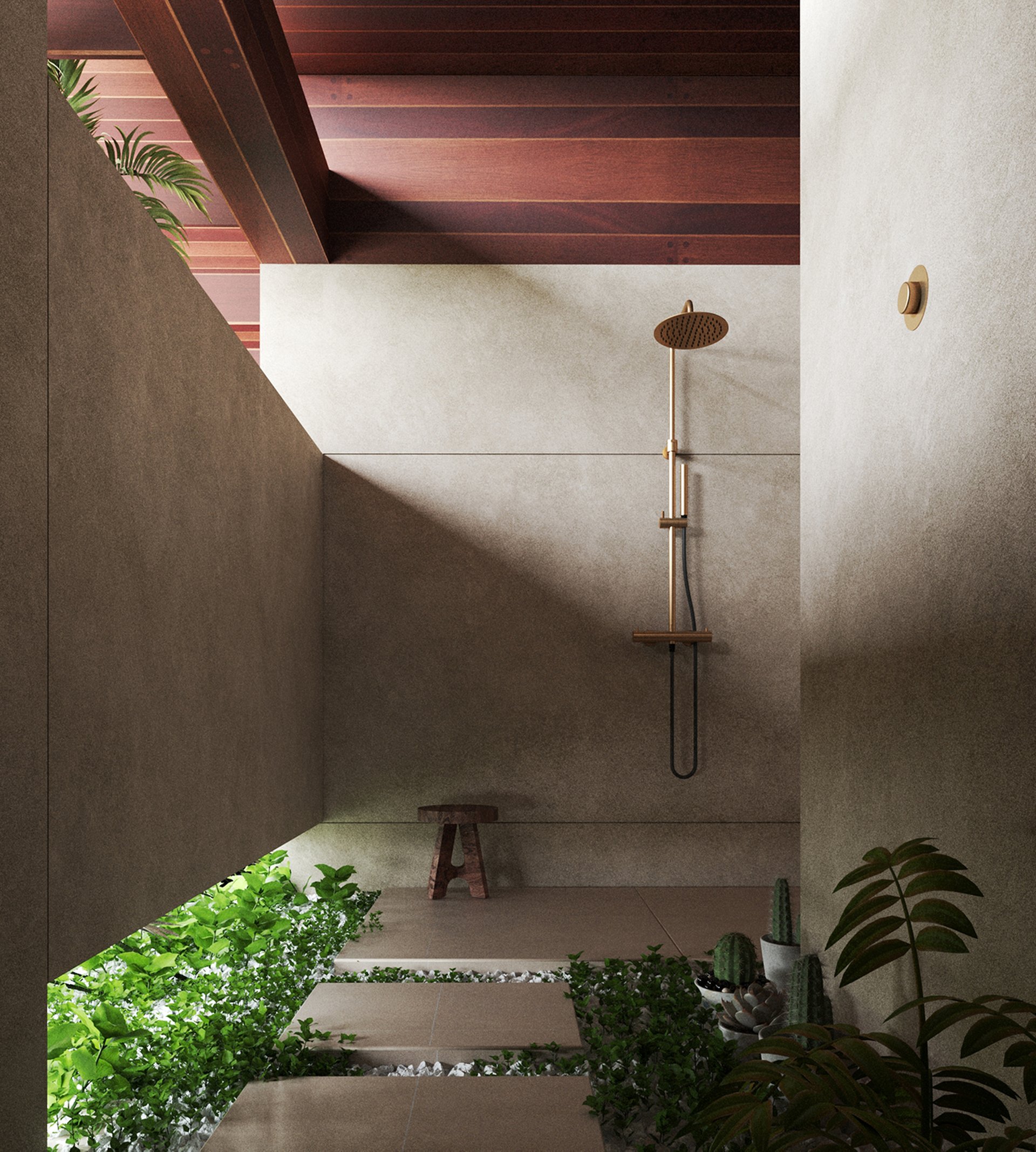 Hawksbill Cove
A Naturalistic Composition
Status

Pre-Planning Stage

Location

Turtle Tail, Providenciales, Turks and Caicos Islands

Size

10400 sqft GIA

Specification

7 beds, 8 baths

Visualisations

Blee Halligan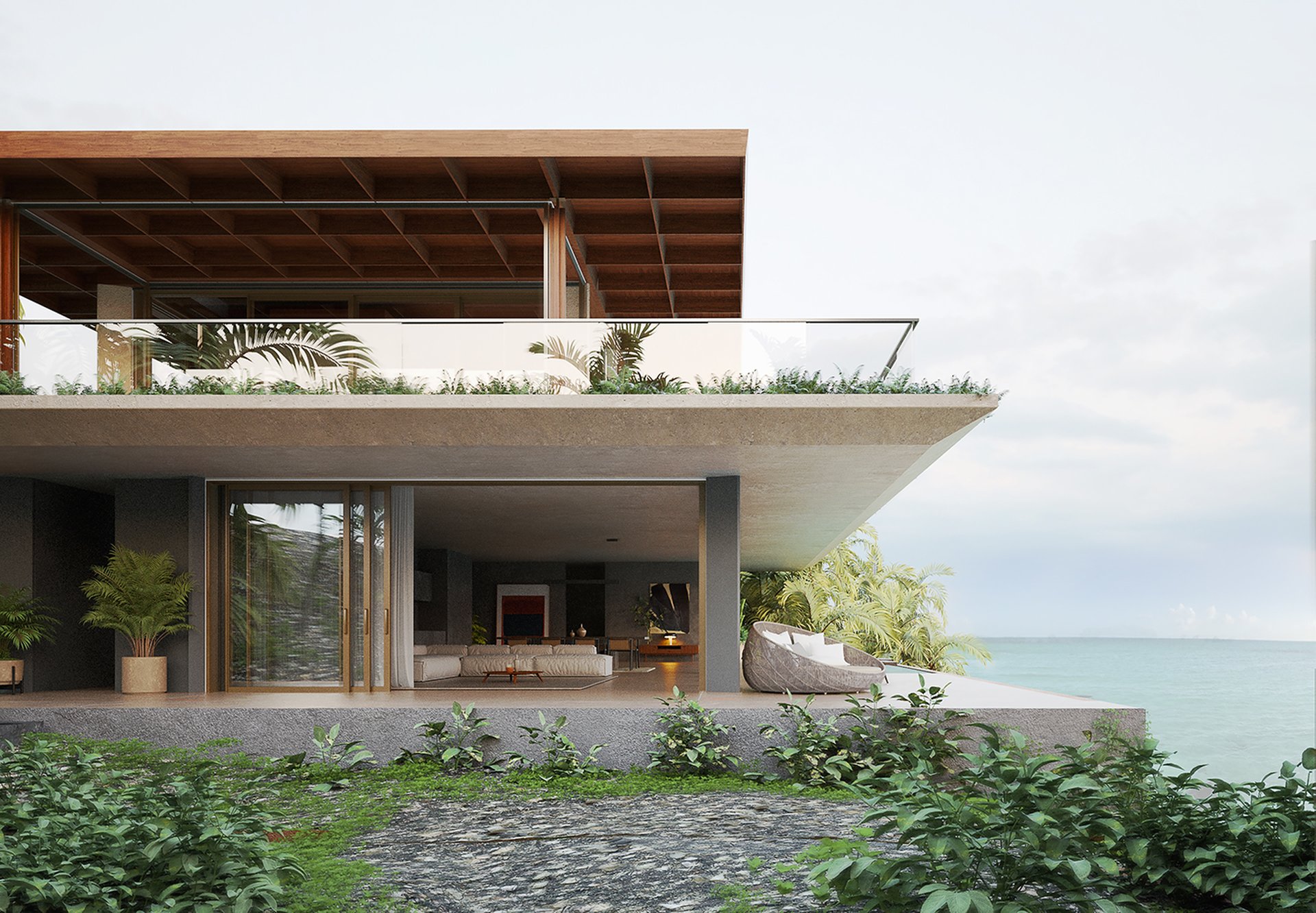 This site is at the end of a long and winding road that forms the start of the experience of this project. Circuitous and with views of Juba Sound, the Caicos Banks, hills peppered with cactus and small islets offshore that are havens for migratory seabirds, the journey here is uplifting and unique each day. The lot itself also features individual character areas; an arcing limestone shoreline, an ironshore promontory, calm and shallow sandy waters, a sheltered hillside of silver palms, a rocky summit with panoramic views.
The brief was for a house that exploited all of the site's natural assets, whilst being a very private home, with clear separations between residential, guest and staff quarters. A place where our clients would feel quietly at home, even in the company of parties of up to 6 guests. The daily patterns of the owners was also important; morning rituals, prayer, yoga, working from home, reclining spaces all shaped the choreography of this home.
The home is separated into six principle parts; Staff House, Guest House, Grand Room, Pool Pavilion, Prayer Pavilion and Main House. Each ascends the site to allow views above the volume before and/or in a responsive manner that works with the site's contours to shift views away from the nearest structure. Pathways and a minor buggy cart route for servicing also ascend the site in a naturalistic, switch-back manner.
Each component is part buried and part elevated from the hillside. Each has a solid plinth of limestone coloured natural render with deep overhangs to form cool, earth-bound spaces that visually connect with the limestone strata of the site. On upper stories, within the palm canopy, the language is more light-weight and hues are warmer, with slender timber-framed columns and waffle-grid ceilings that give way to pop-up clerestory spaces that provide for natural stack ventilation.
Sitting gently within the broad arcing sweep of the cove, whilst marking the subtle inflections of the folds of the hill.
The home seeks to sit gently within the broad arcing sweep of the cove whilst marking the subtle inflections of the folds of the hill as it climbs the site. The overriding principle has been to ensure that the composition as a whole allows the landscape to be appreciated more fully by its owners, whilst sitting with a 'quiet confidence' when appreciated from afar, from on land and on water.