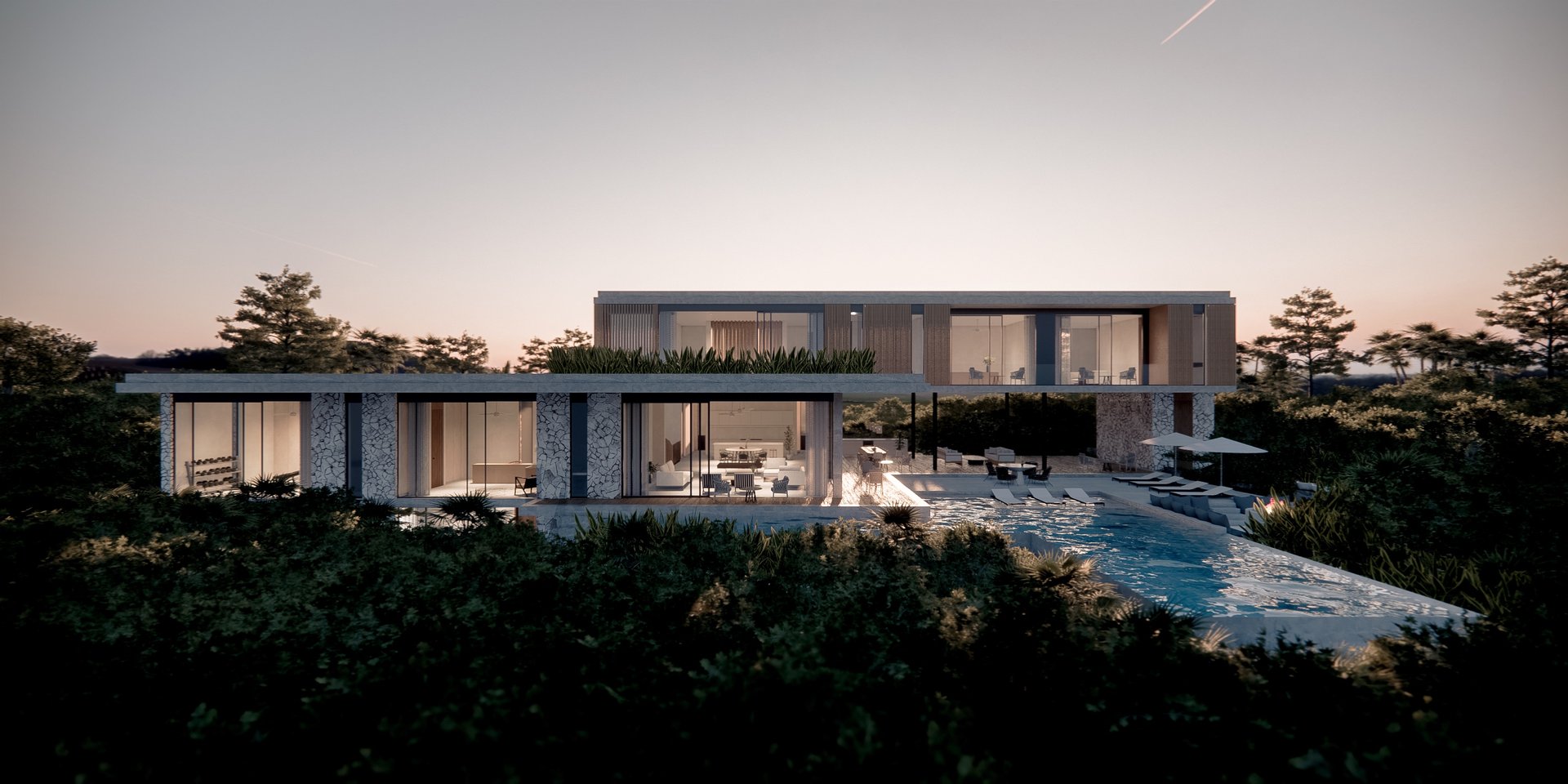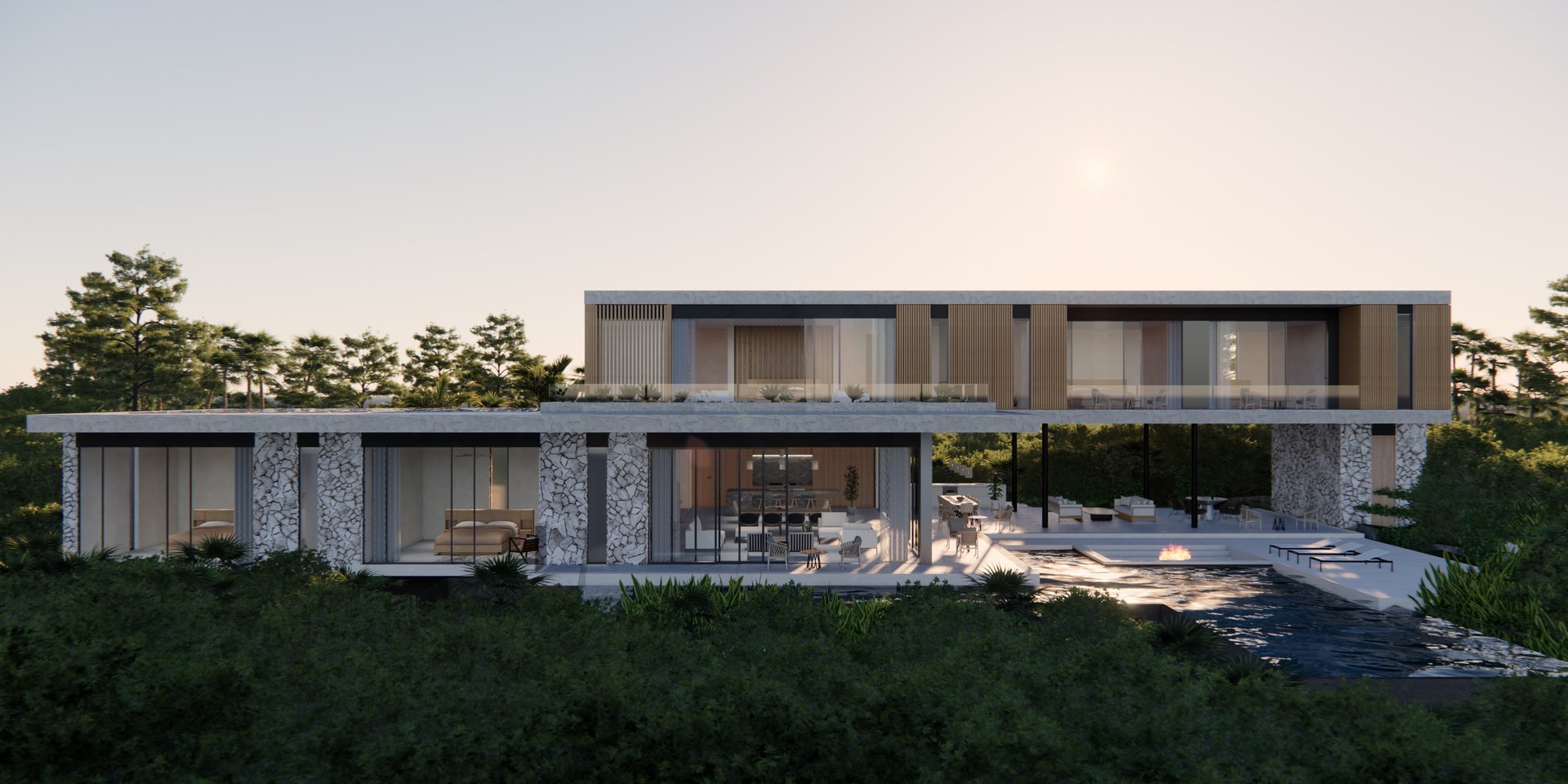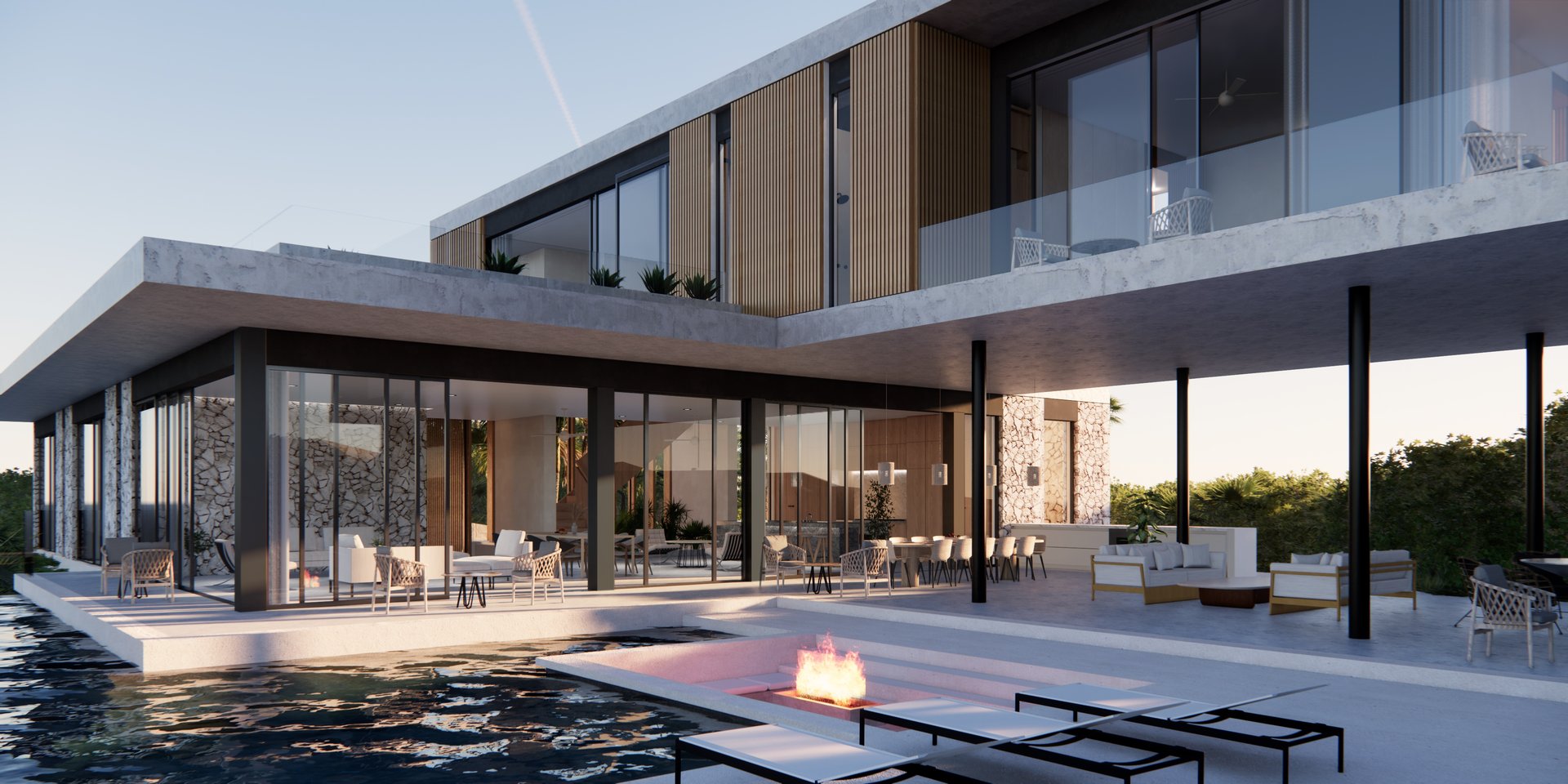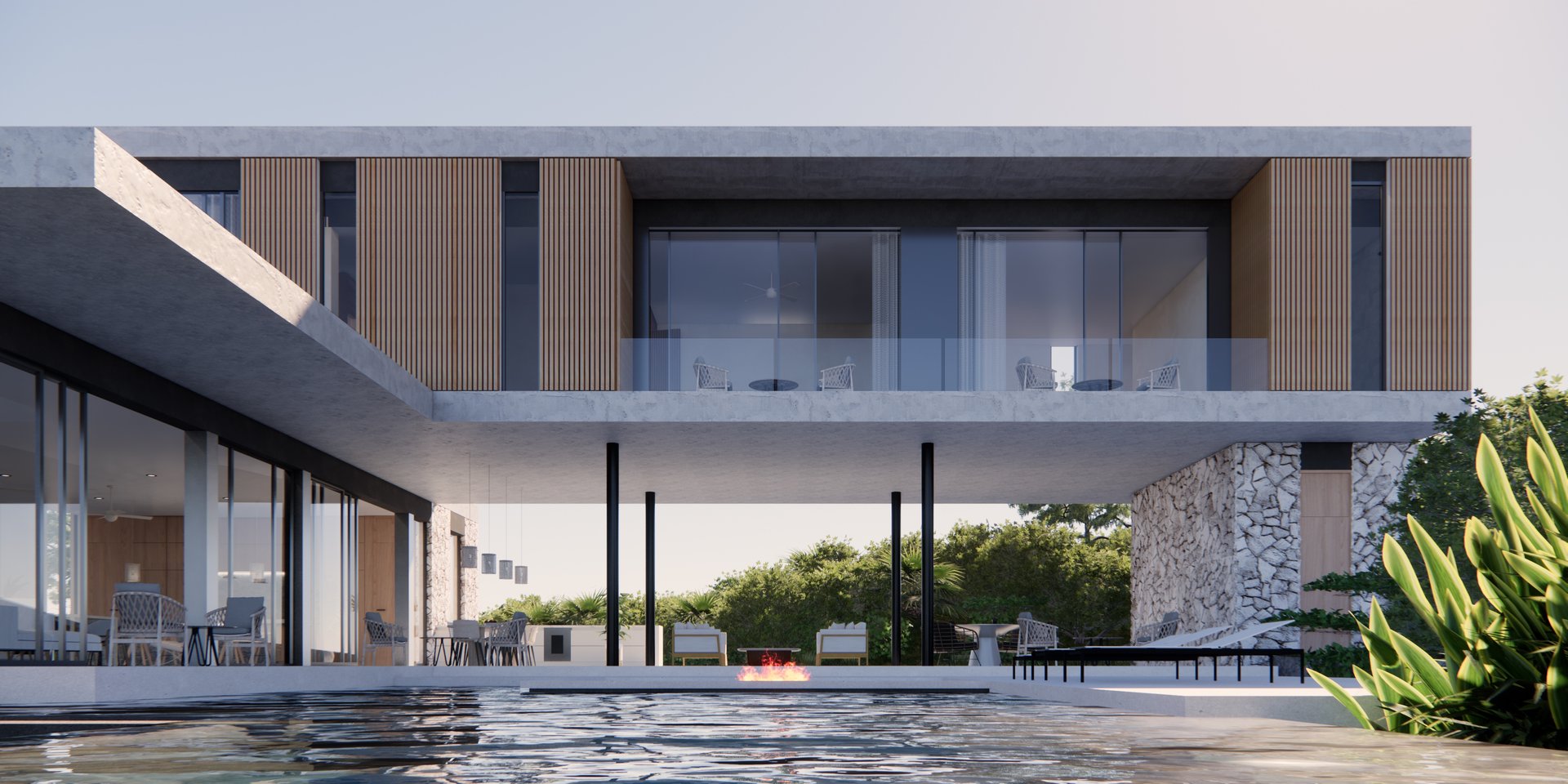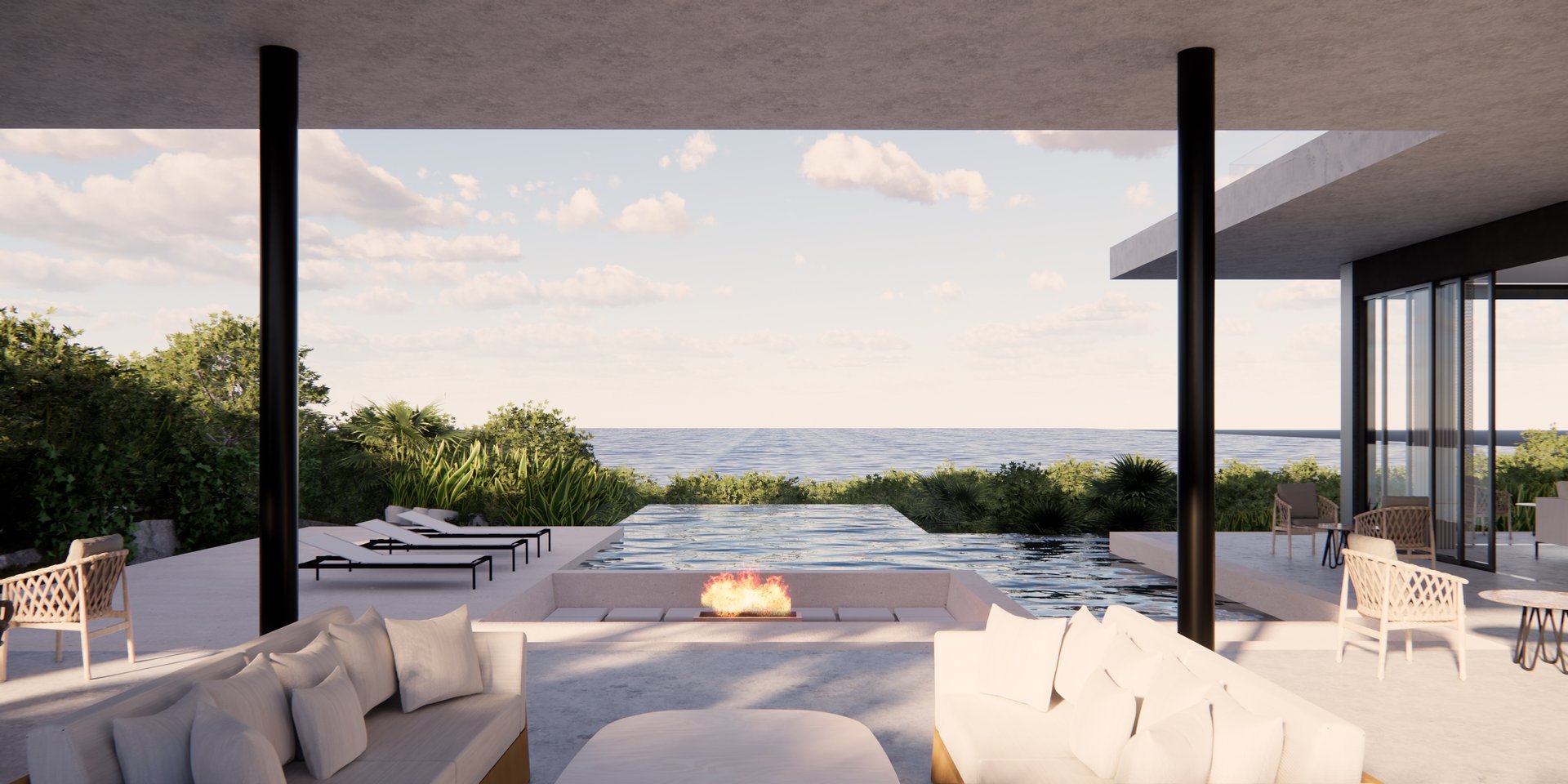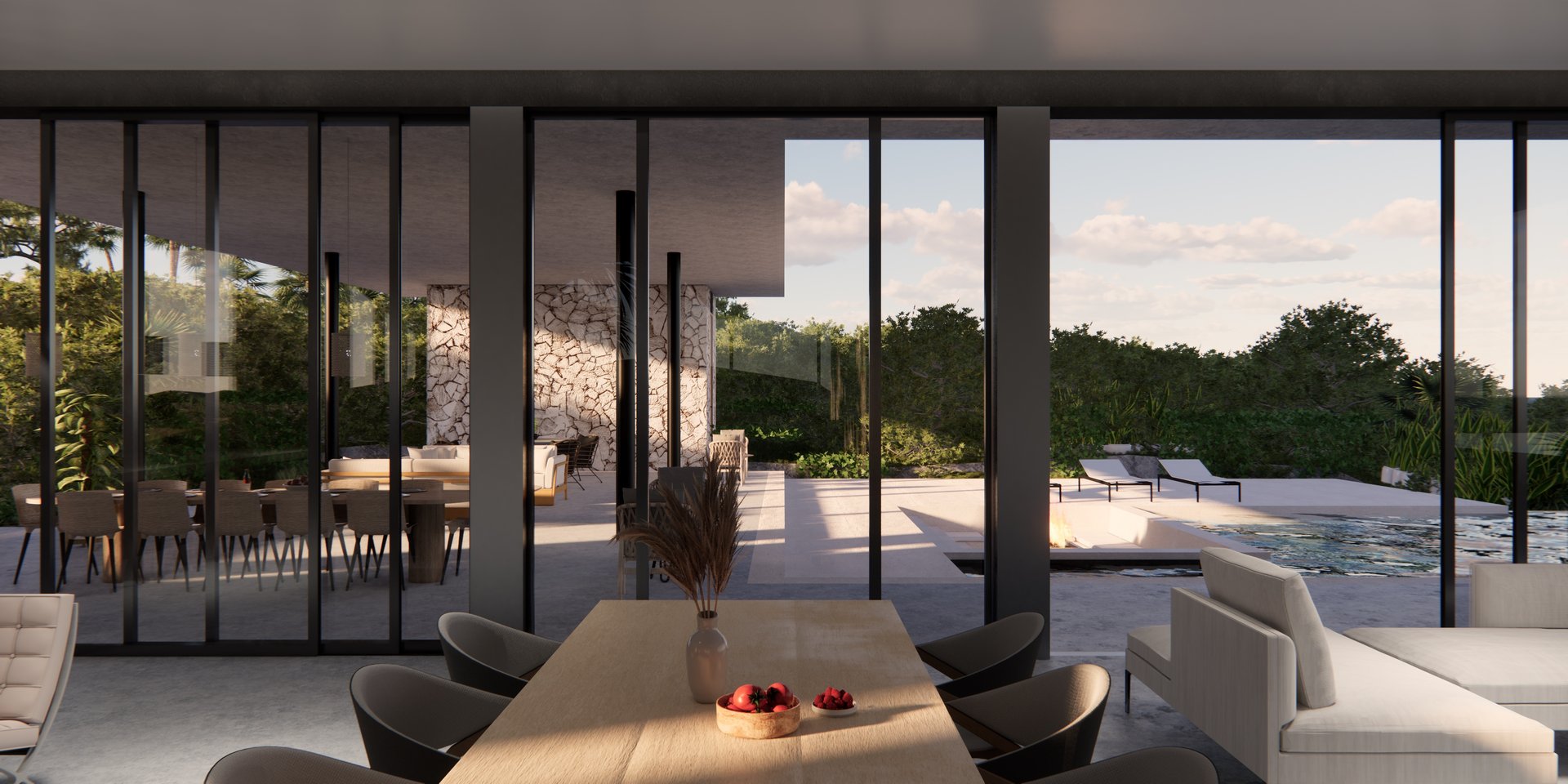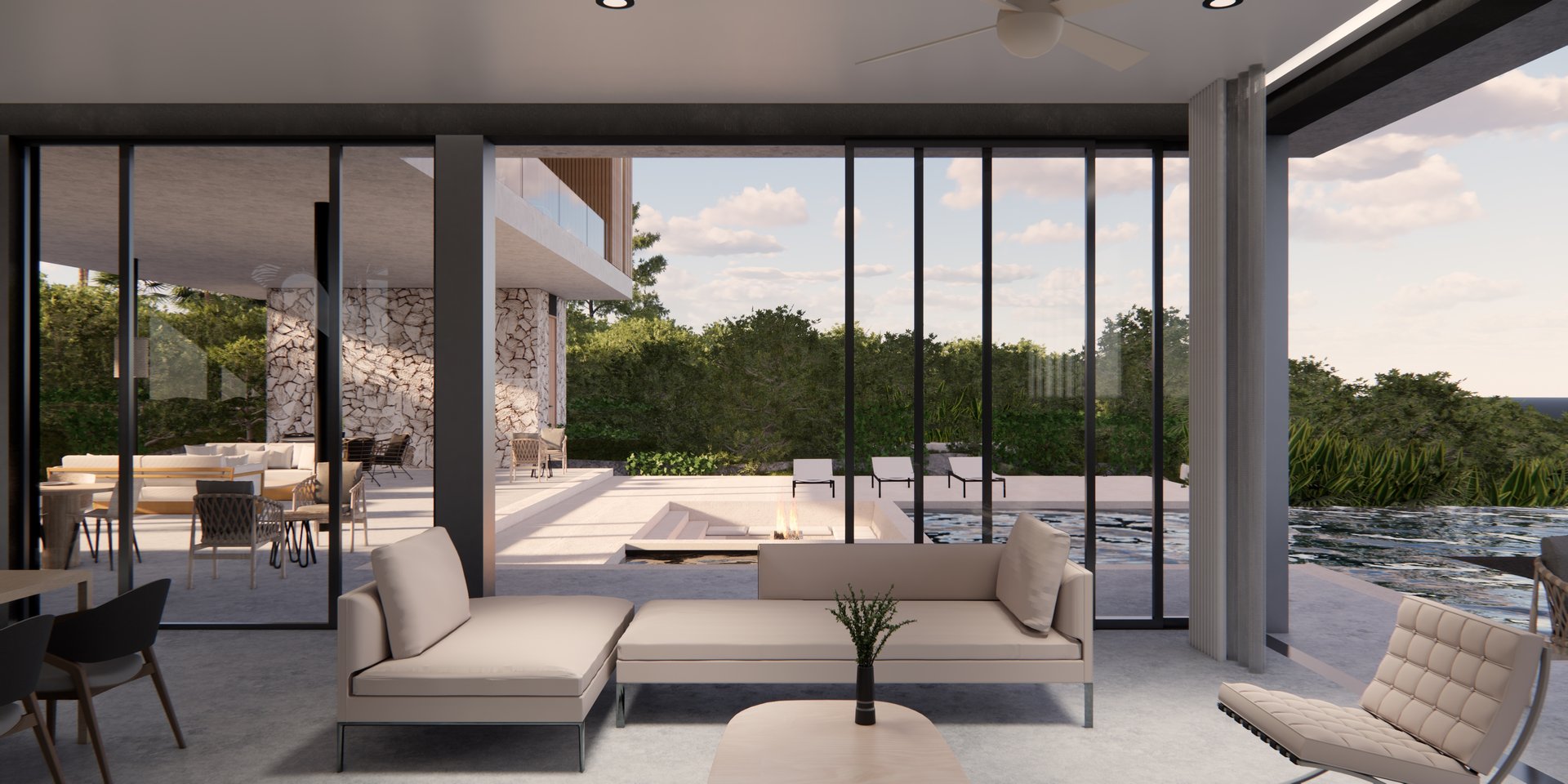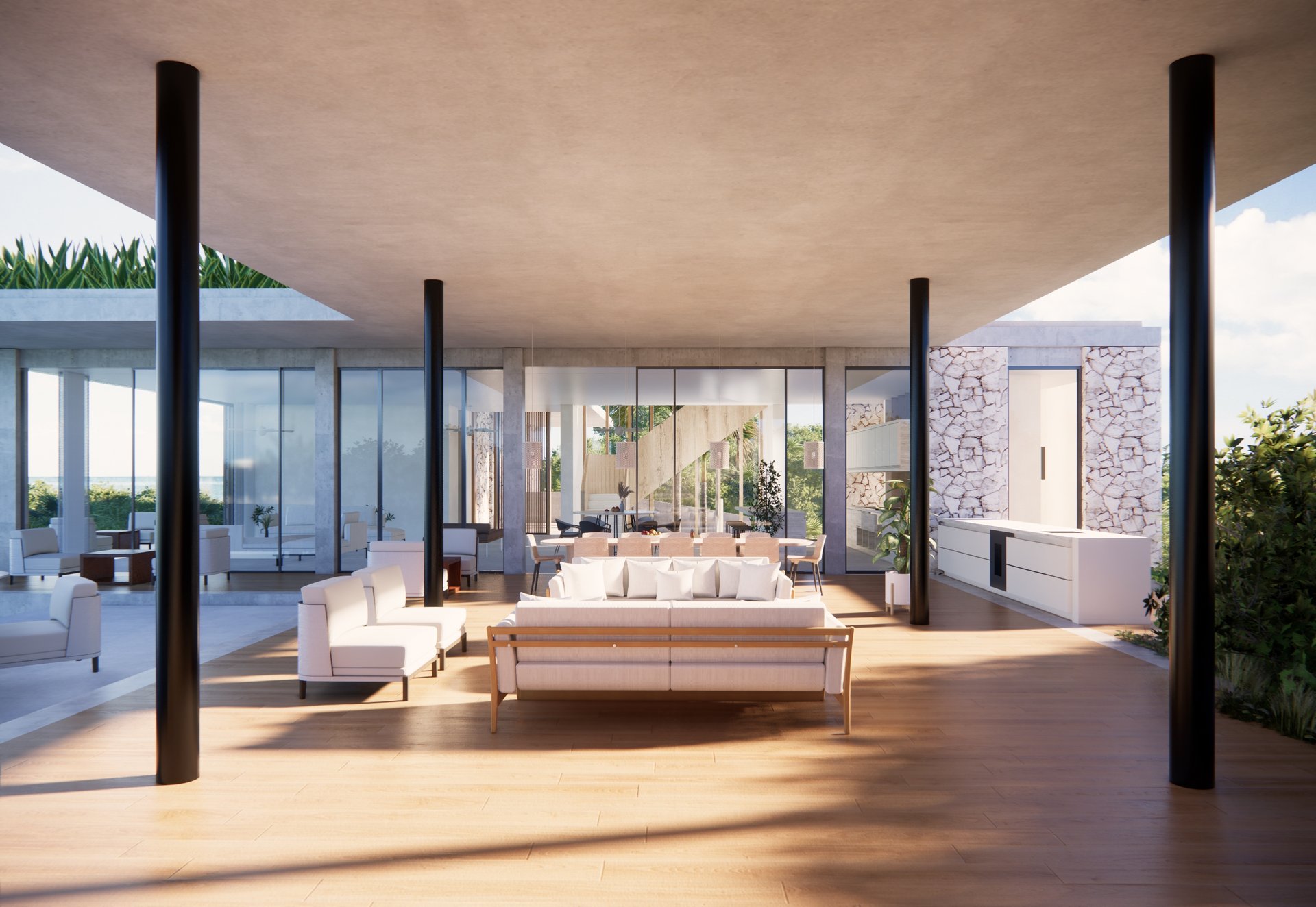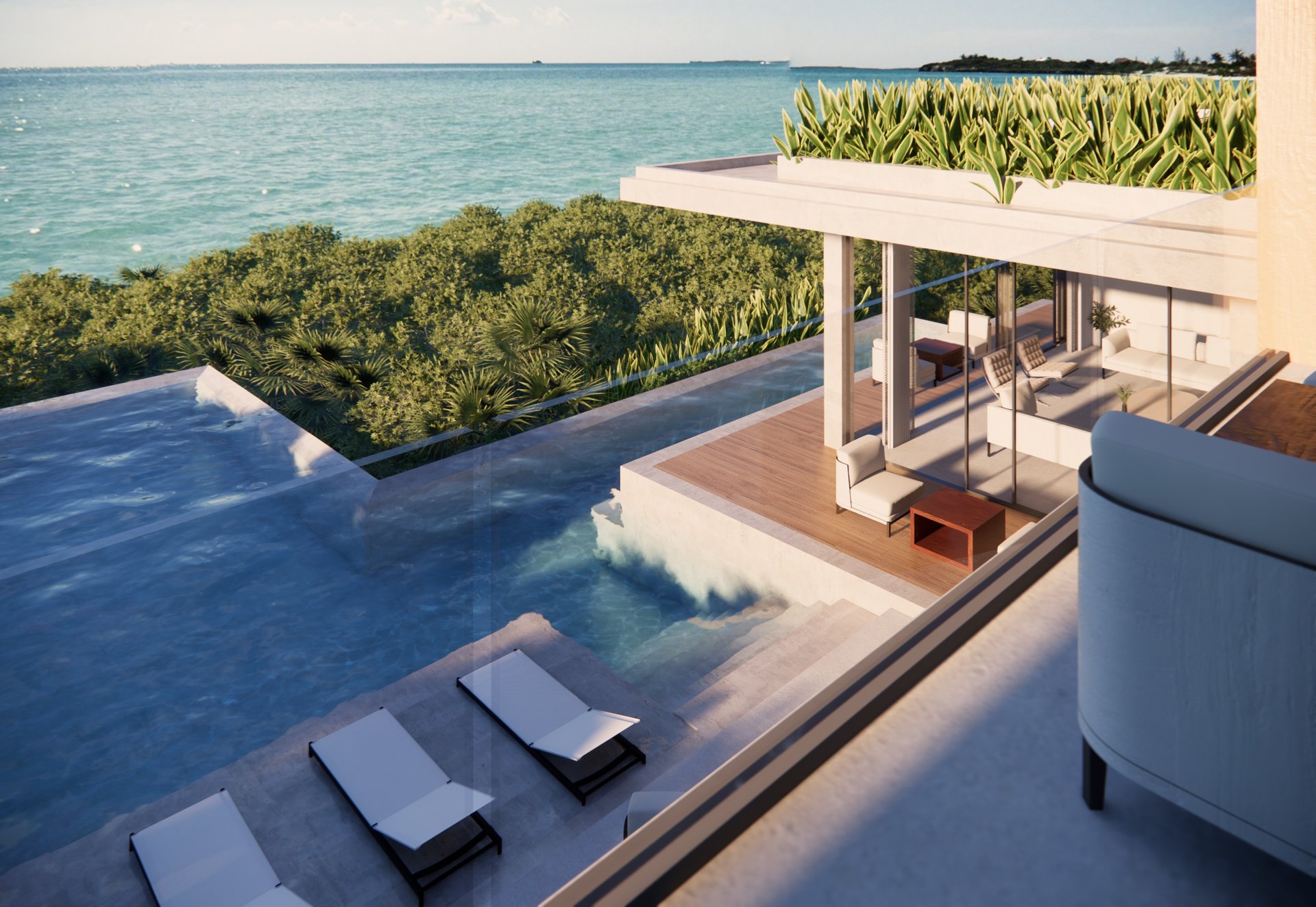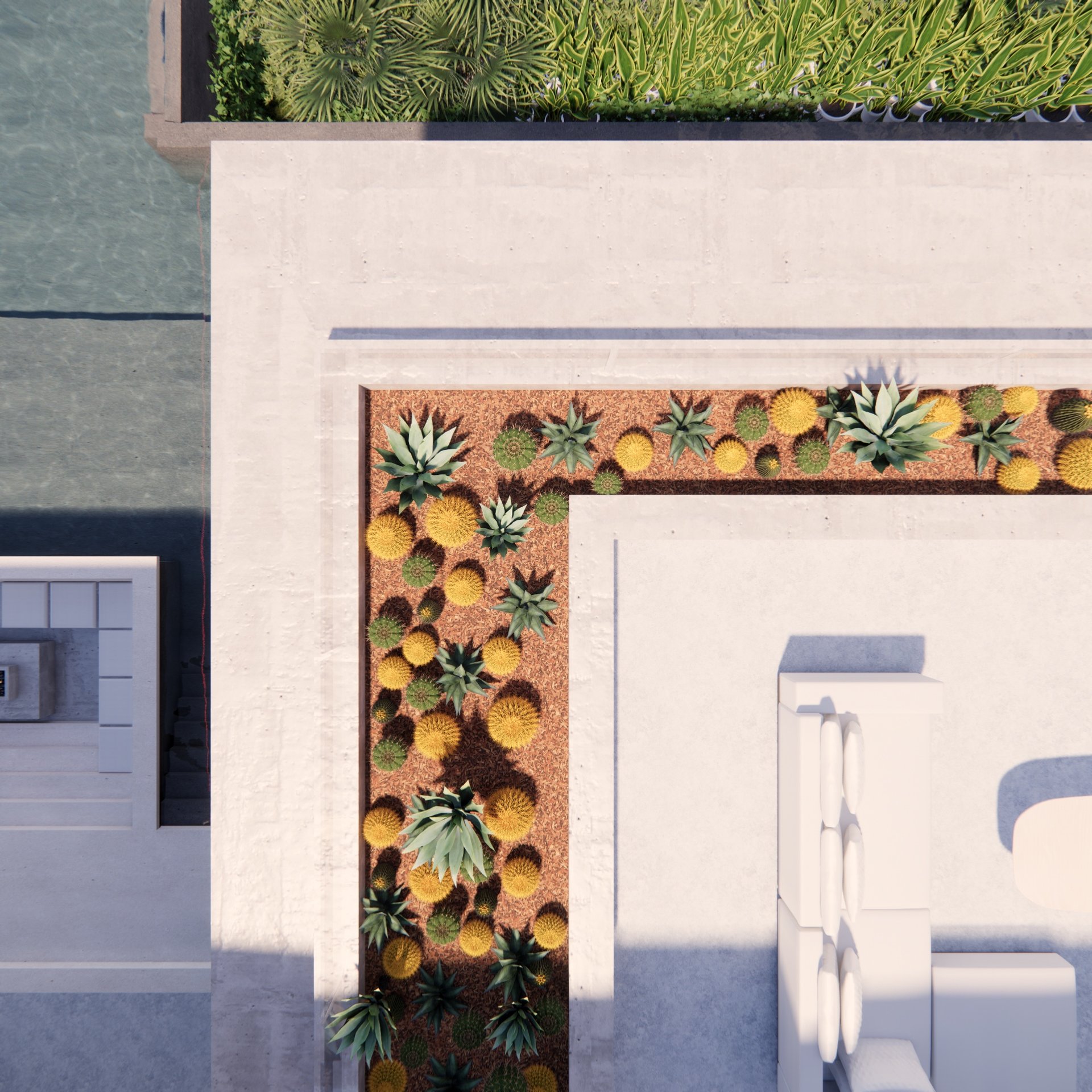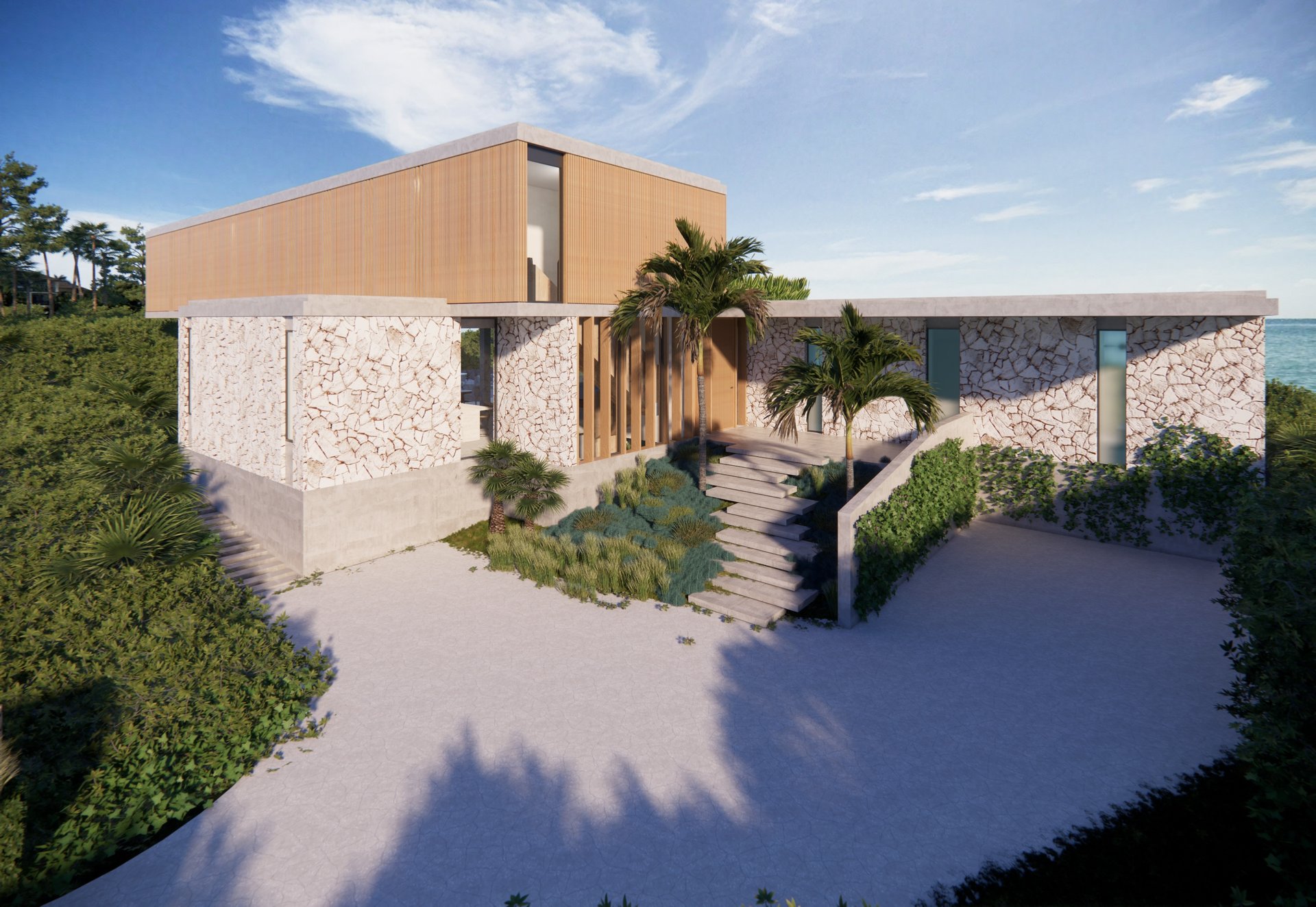 Ridge House
Living Between Valley and Sea
Status

Construction Documents Stage

Location

Turtle Cove, Providenciales, Turks and Caicos Islands

Size

6183 sqft GIA

Specification

5 beds, 7 baths

Visualisations

Blee Halligan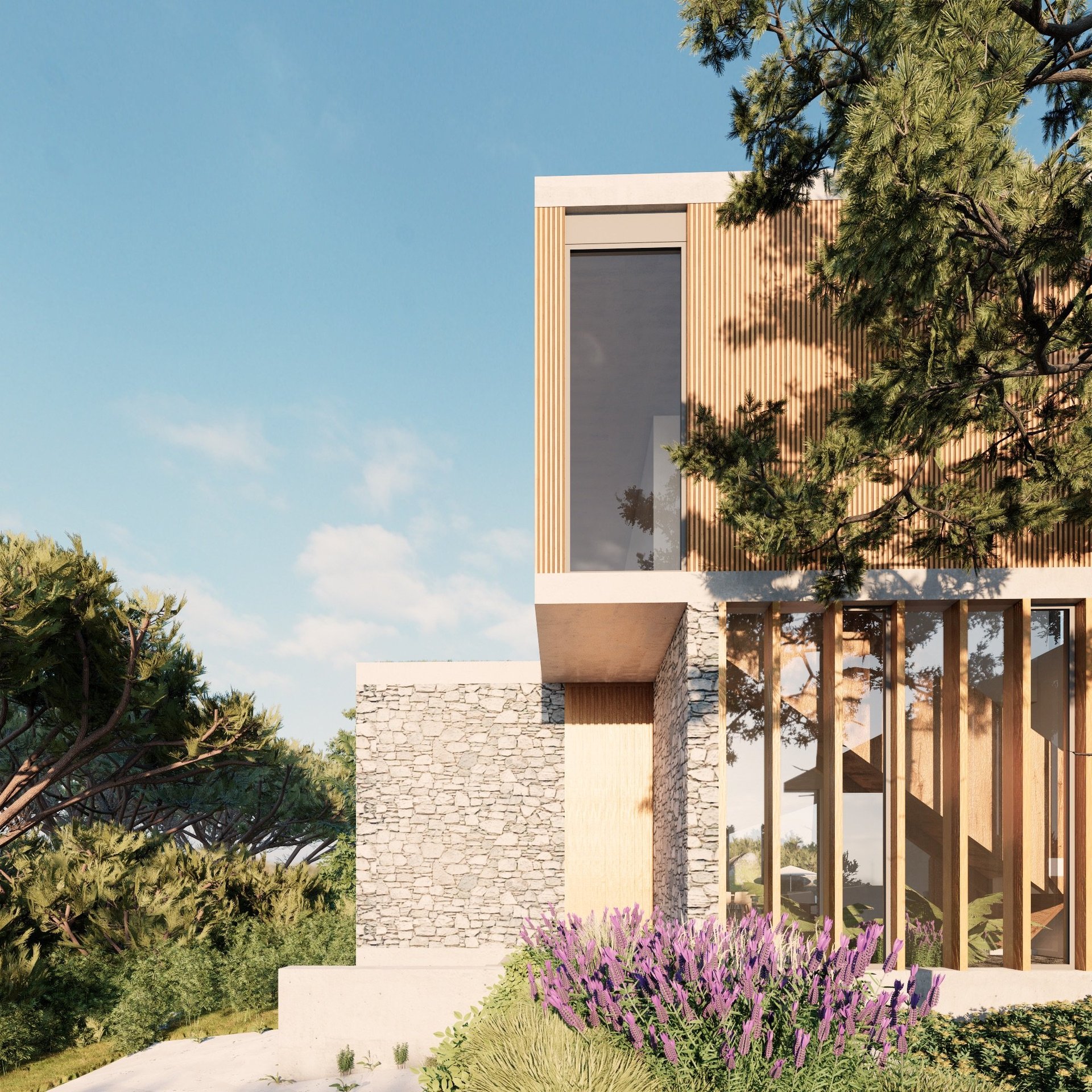 This home is elevated at 70' above sea level on a limestone ridge on the island of Providenciales, Turks and Caicos Islands. The unique position captures views of the full arc of Grace Bay and its reef break, extending from Little Water Cay to North West Point.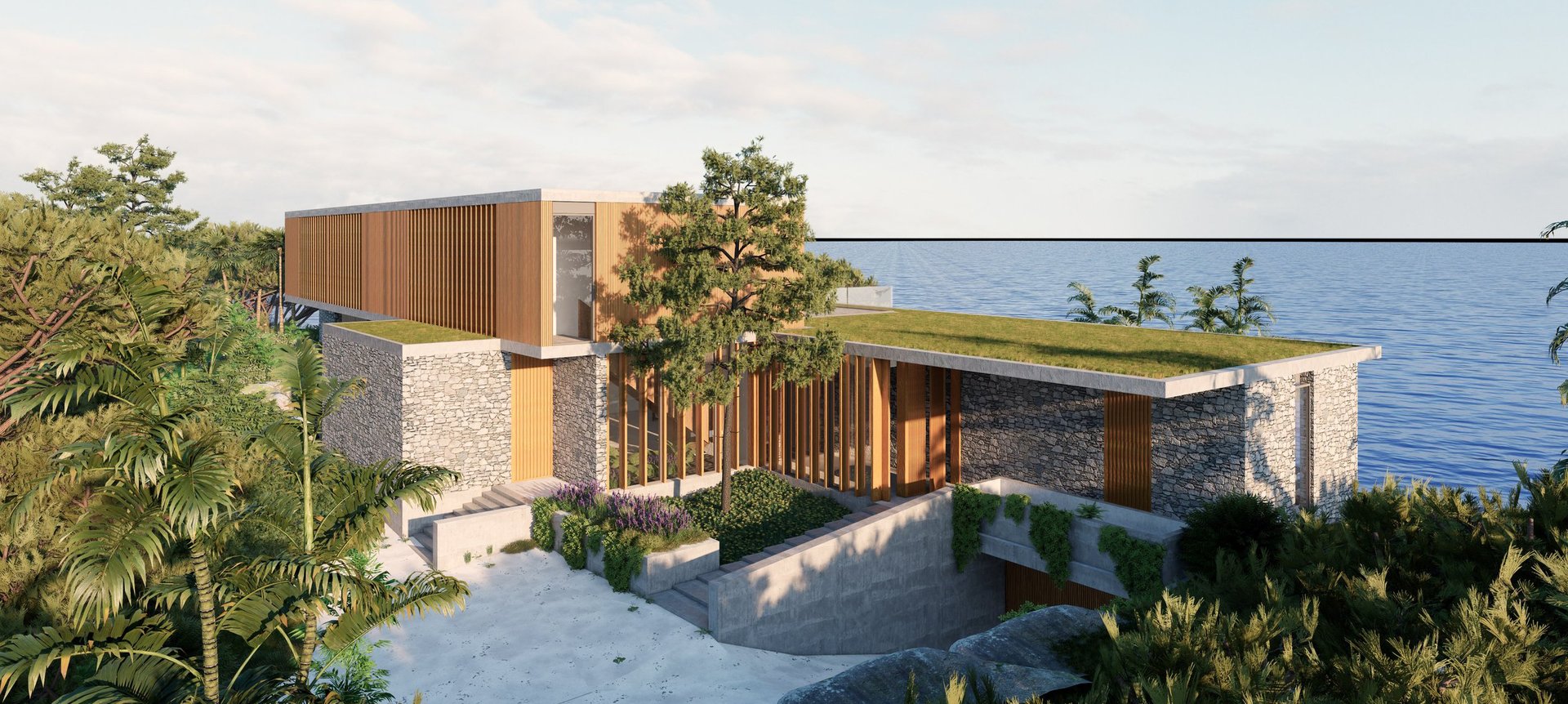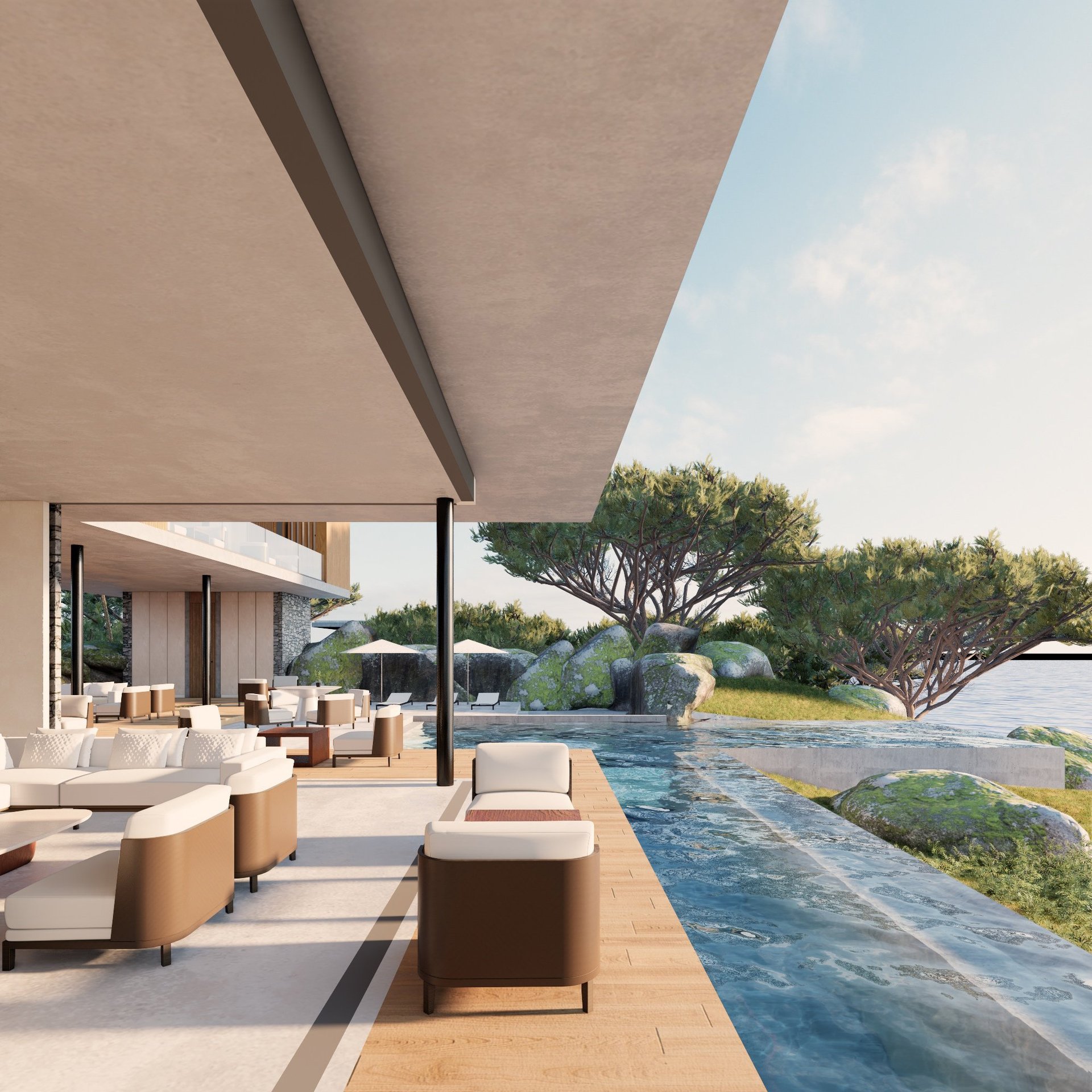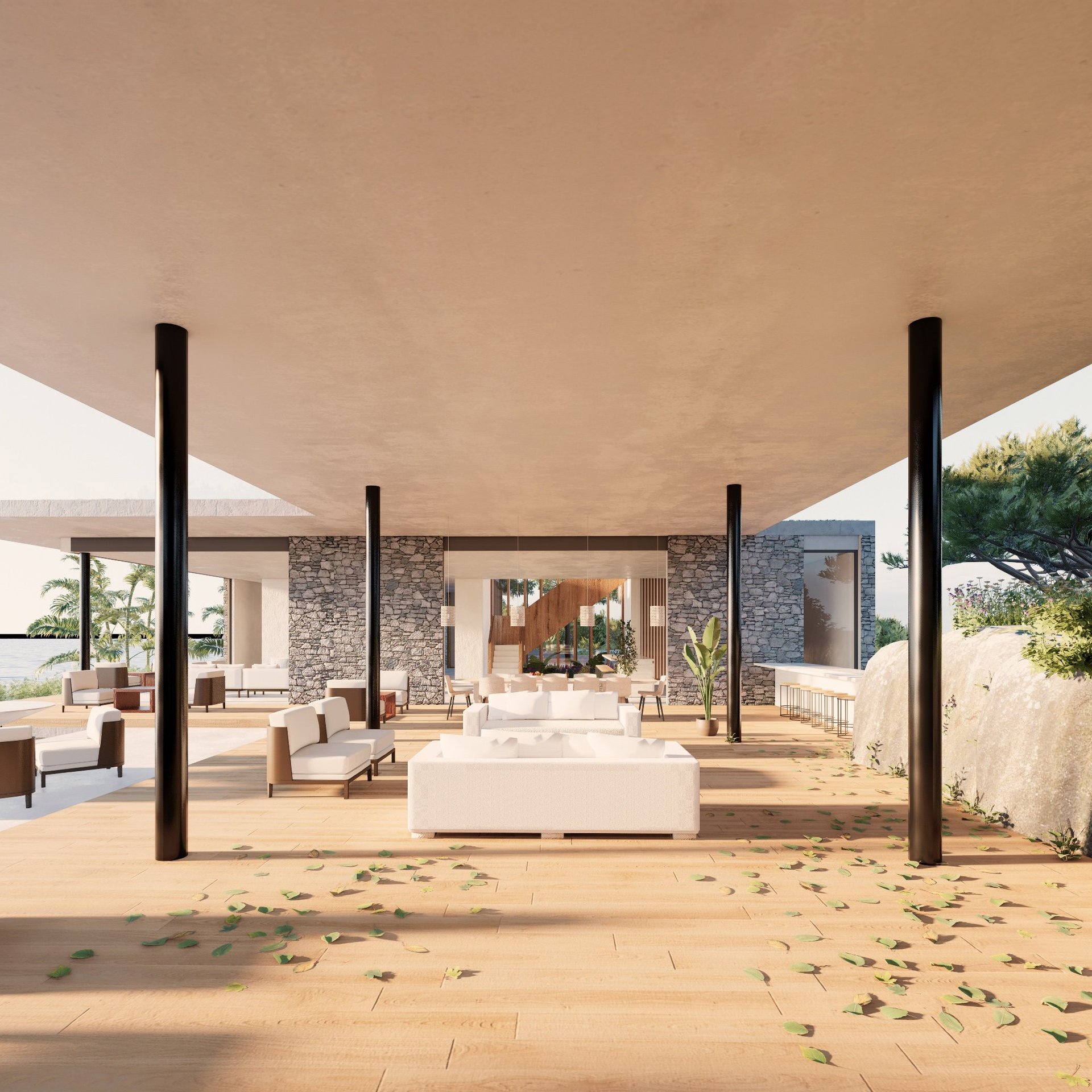 The site is approached from a steeply inclined hill in a quiet, uniquely vegetated valley, and the siting for the house is at the point of transition from valley to ridge, where the expansive views are revealed. We sought to design a home that would straddle this ridge condition and address the valley aspect as well as the incredible sea views.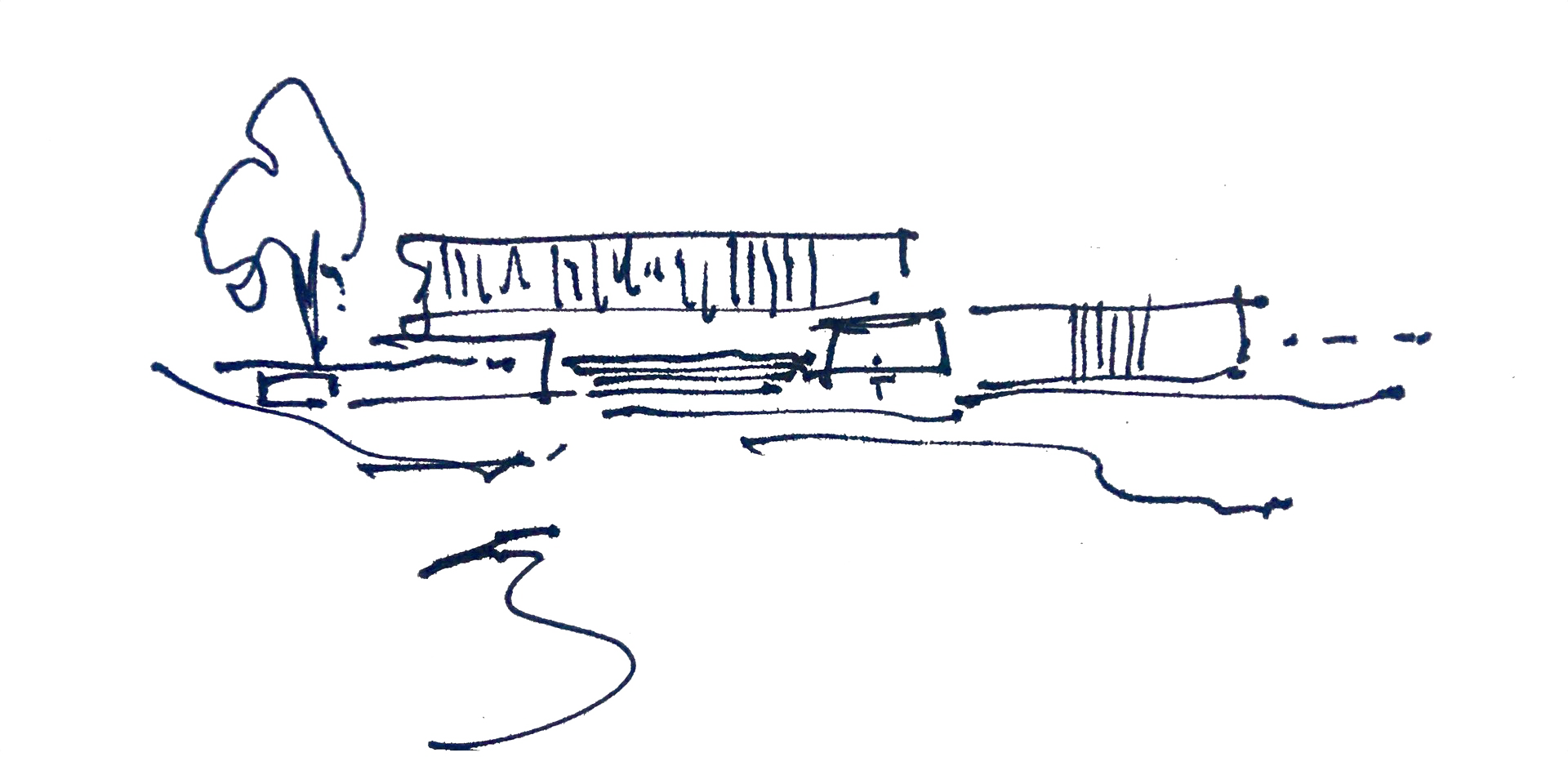 The building is planned diagonally across the lot to maximise the width of the home and thus the extent of views. We designed a two storey part to be buried into the taller trees on the northern side of the ridge, whilst the single storey part tips over the ridge to the south.
The single storey part forms the first impression on approach, with the entrance to the home being located at the overlap with the two storey part. This natural point of conjugation draws visitors into the home and toward the view.
The house features 4 bedrooms and 4500sqft of interior space, including a gym, office and garage. In addition it has 1700sqft of external covered living space that connects the vegetated aspect of the valley with the open aspect of the sea, as well as channelling breezes and filtered sunlight deep into the heart of the home.
A home that straddles the ridge and addresses the valley as well as the incredible sea views.