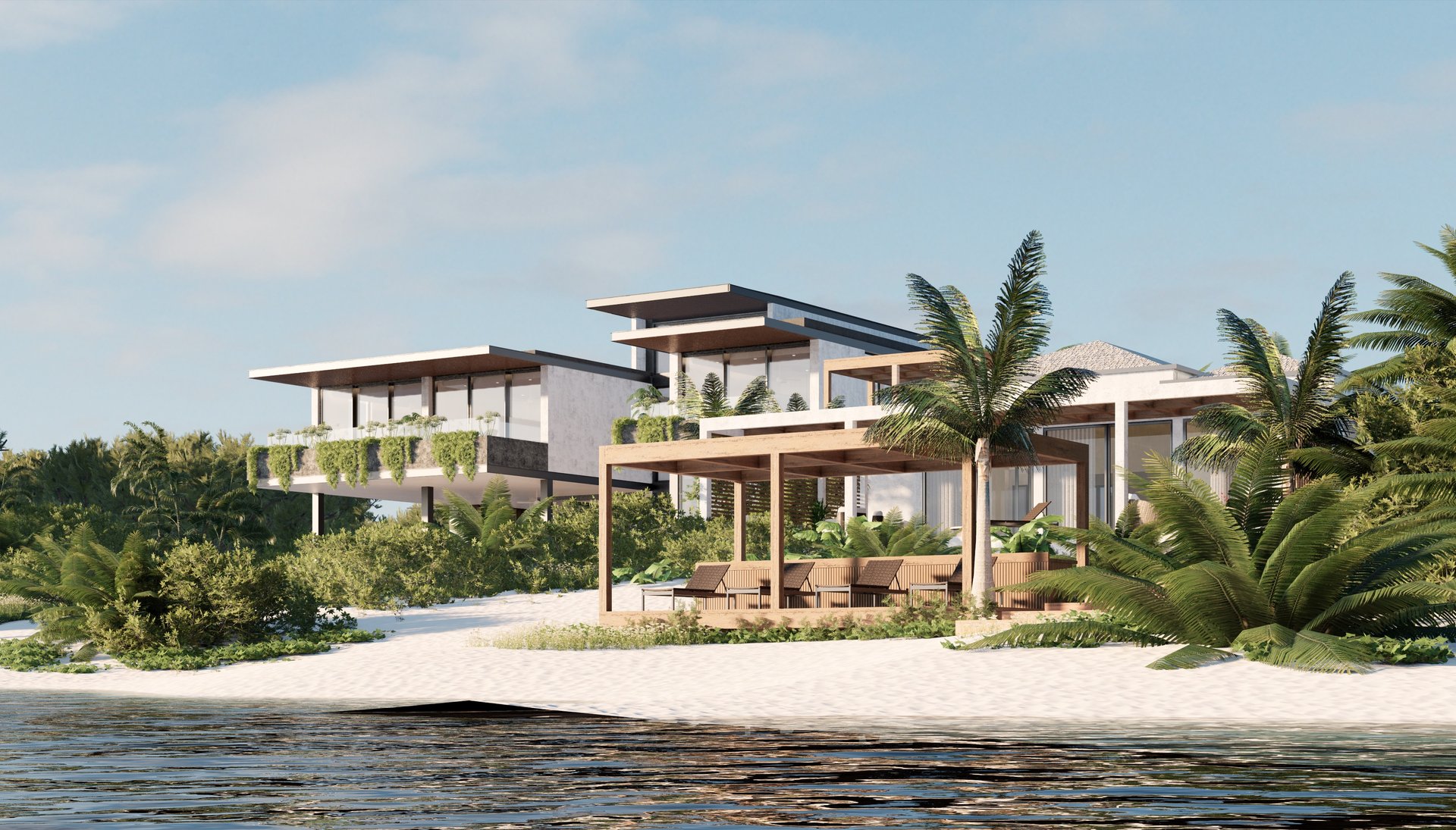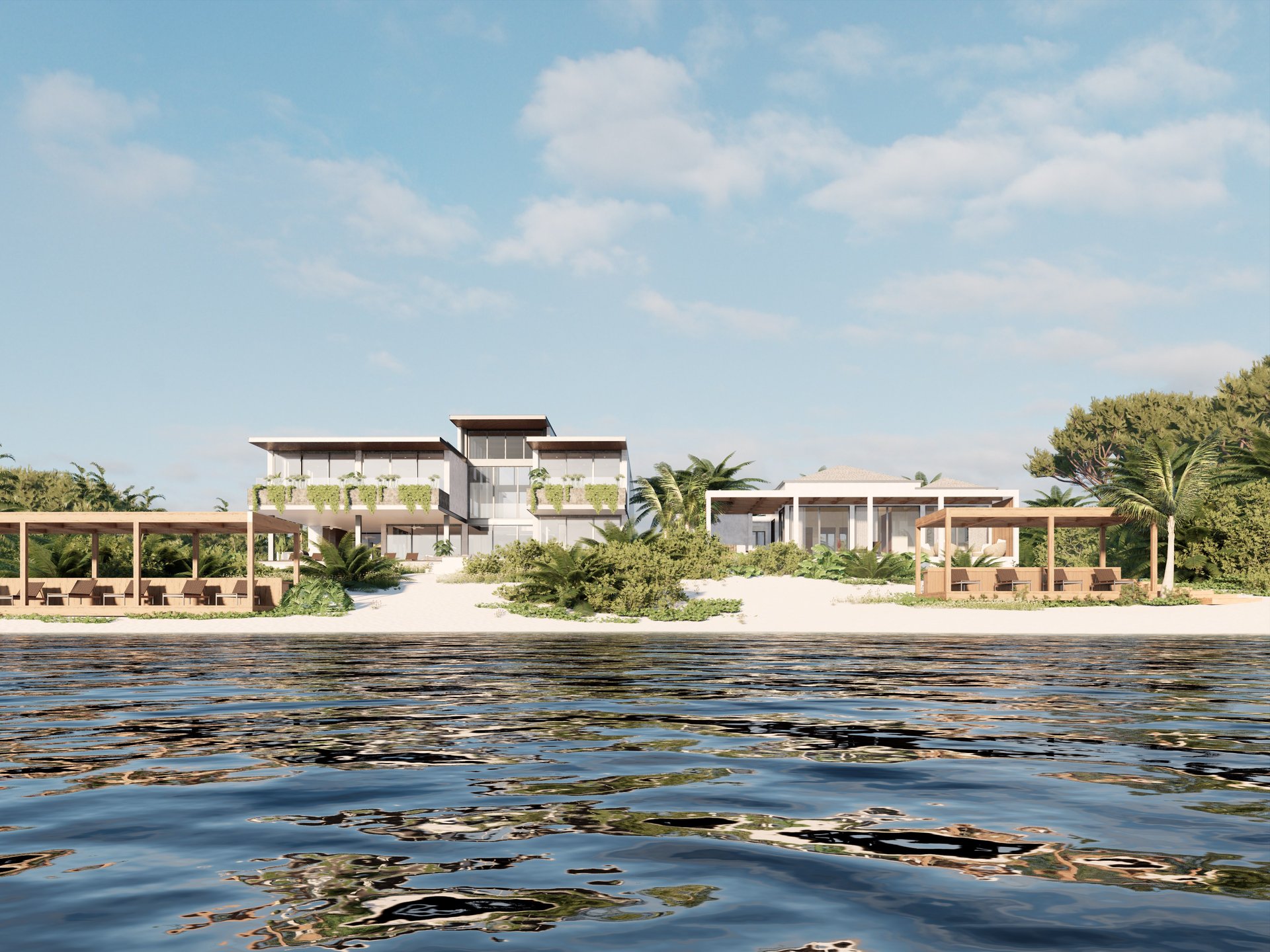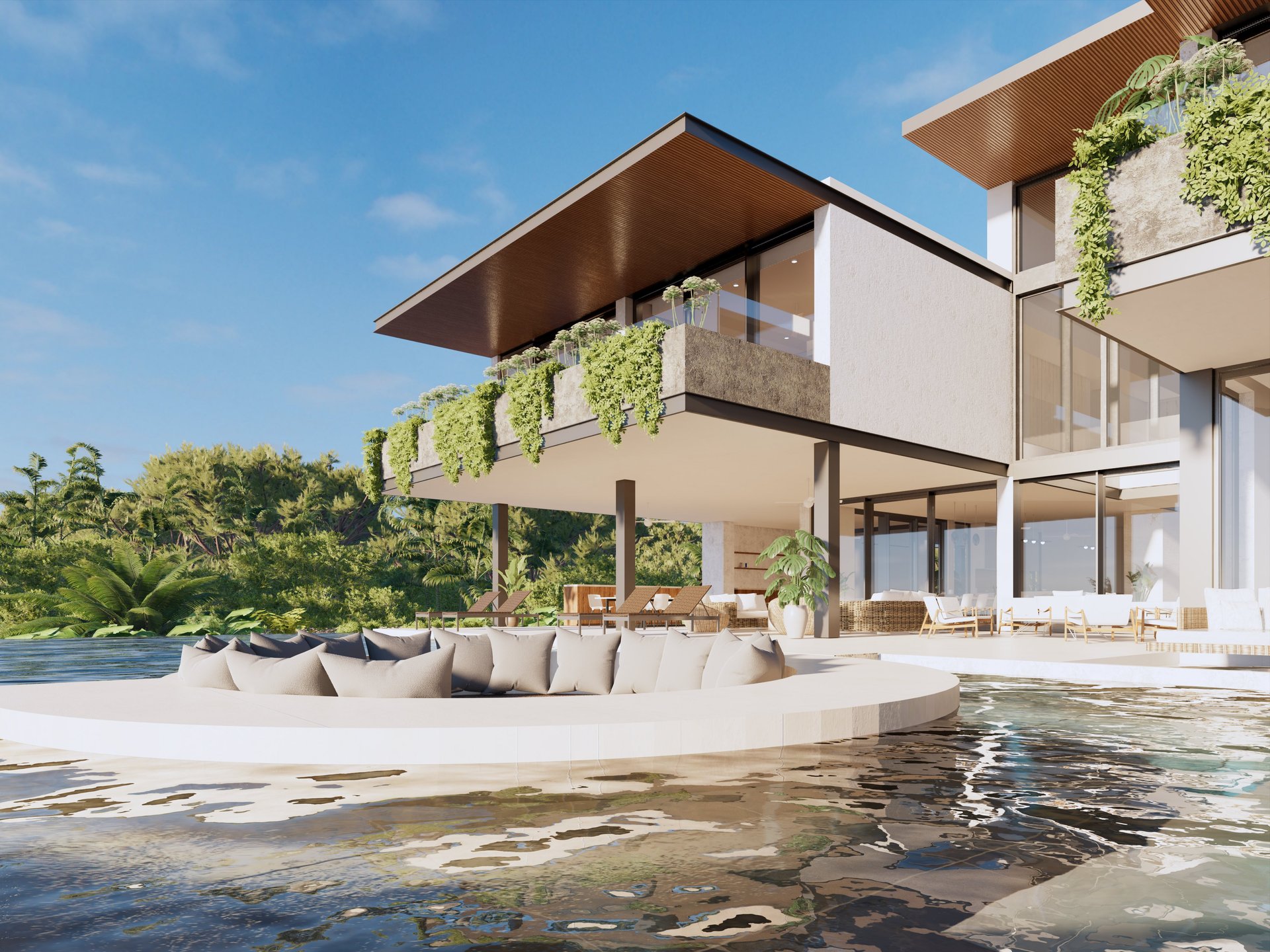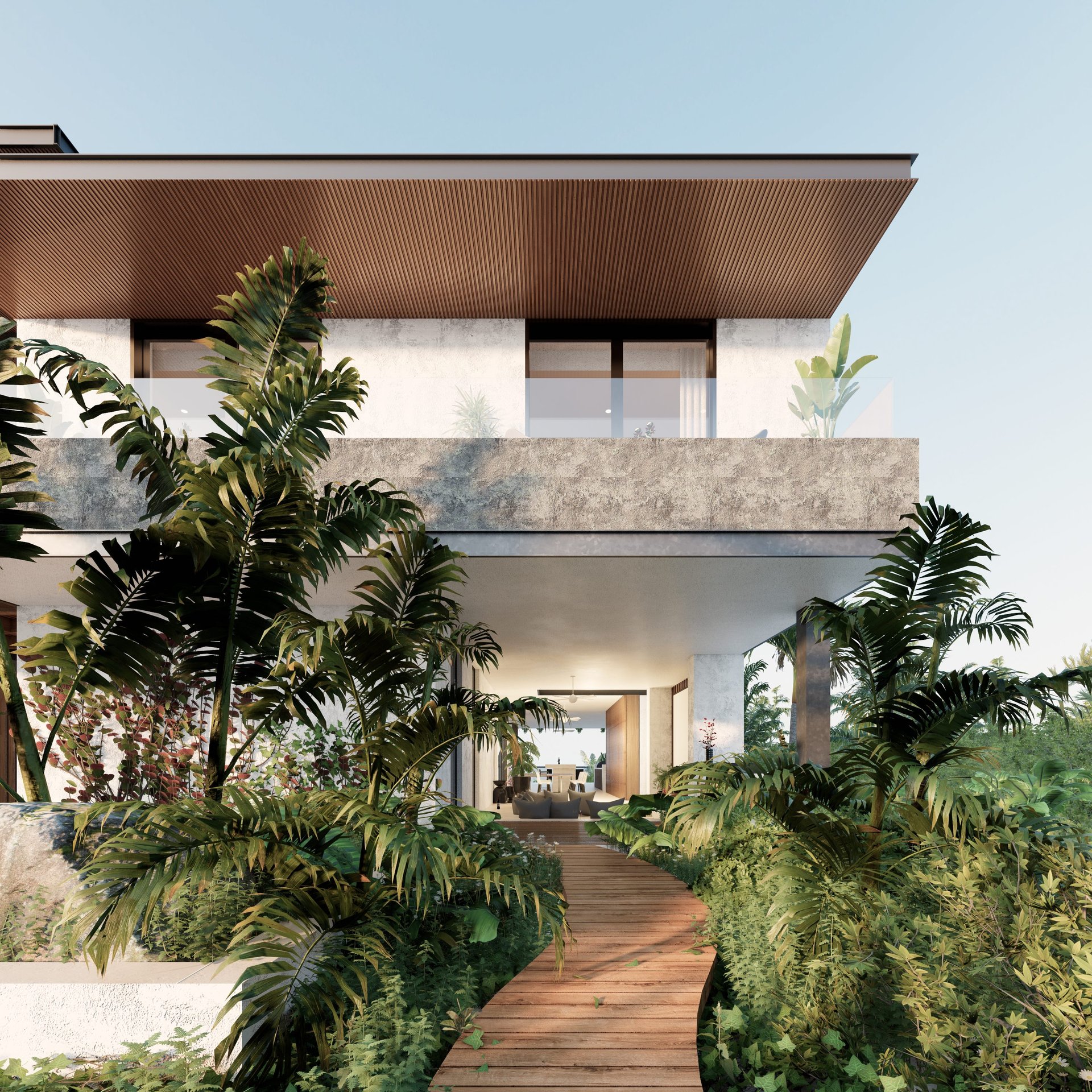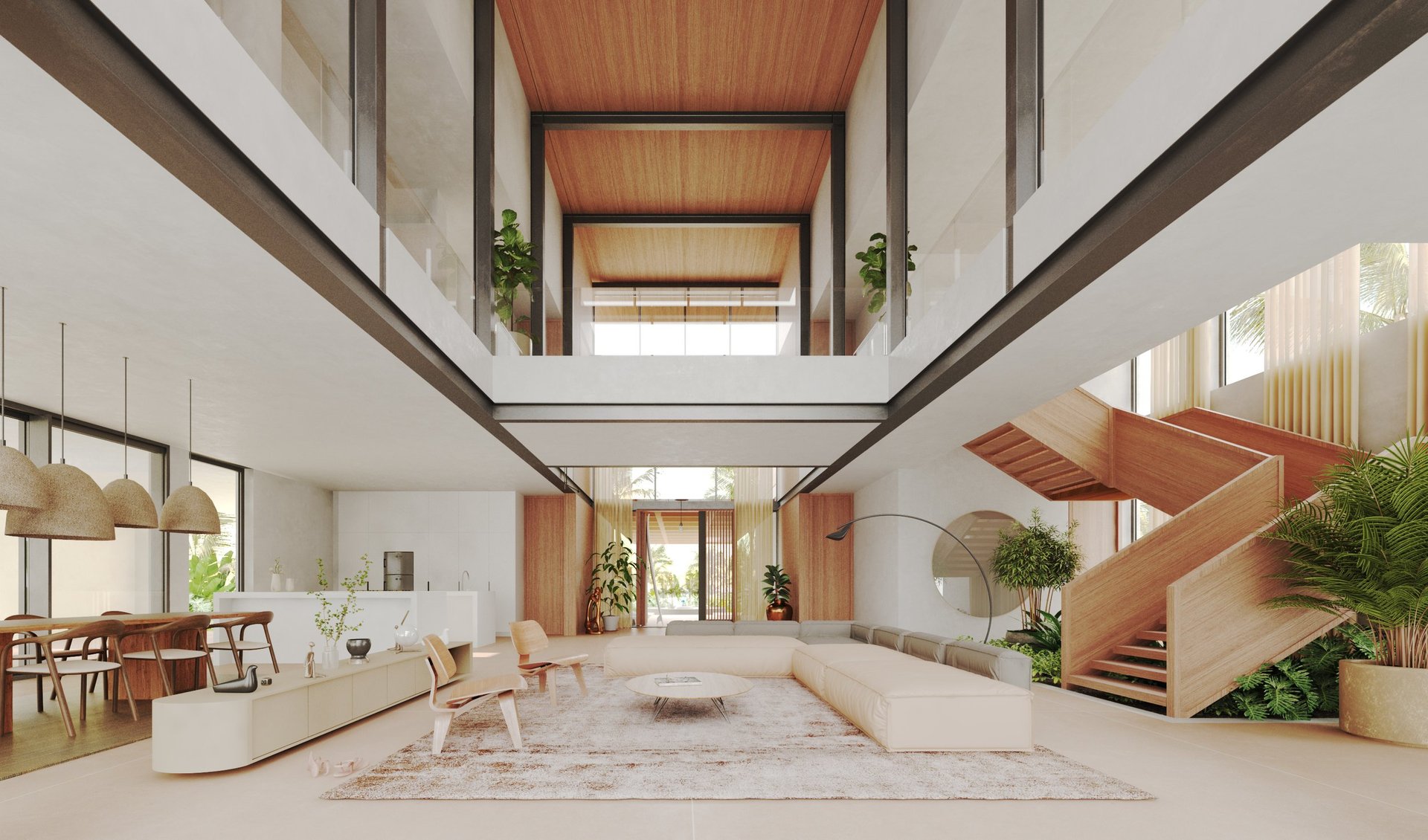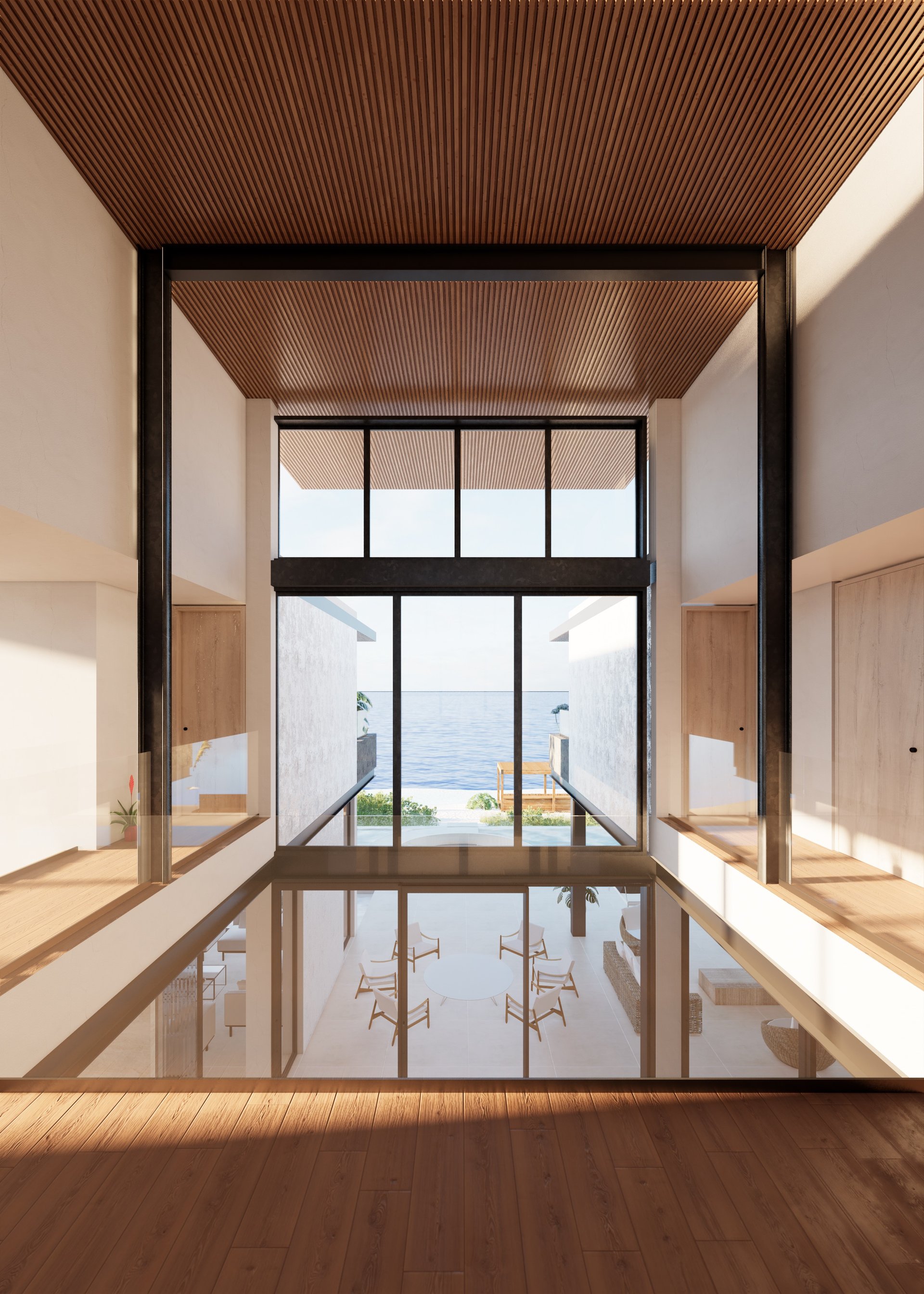 Canopy House
Held Above the Dune and Palms
Status

Construction Start February 2023

Location

Long Bay, Providenciales, Turks and Caicos Islands

Size

6552 sqft GIA

Specification

6 beds, 6.5 baths

Visualisations

Blee Halligan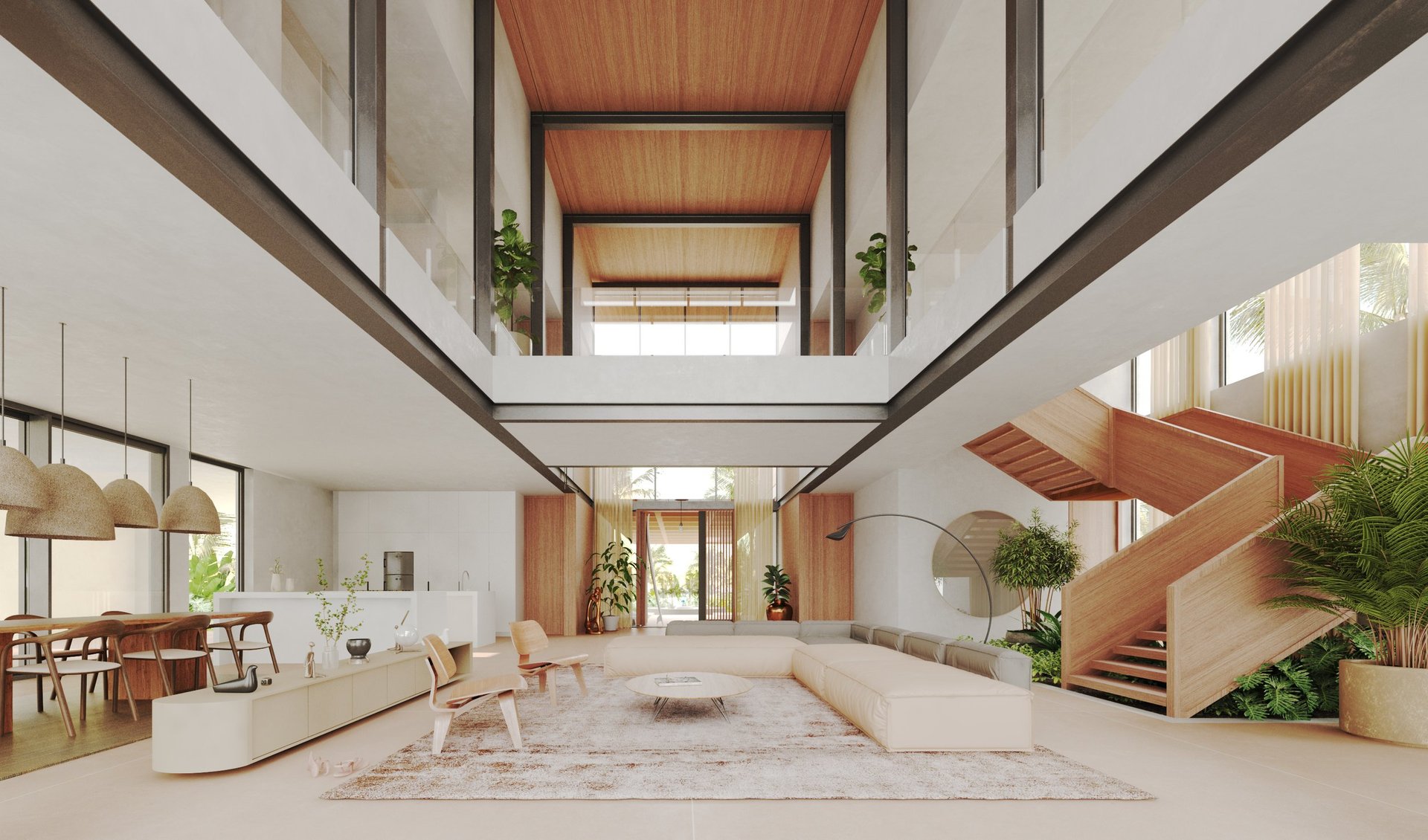 This 6500sqft home is located on Long Bay Beach, Providenciales in the Turks and Caicos. Our clients had a strong desire for a house with a lot of glass. We sought to design a home that accommodated this need, with a balance for protecting the glass from solar gain. The design solution was a house with large projecting canopies throughout - the 'Canopy House'.
The centrepiece is an atrium with clerestory that captures views of the ocean, sky, and tall palms.

The centrepiece of the design is a large atrium with clerestory that captures views of the ocean, sky, and tall palms that will scatter the site. It will dramatically bring the beachside and inland gardens into the everyday experience of the house and be able to be utilised as a natural 'breezeway' through the home. This tall 2.5 storey-high space is formed by an expressed steel Vierendeel truss capped with timber soffits that will bring a warm glow into the heart of the house.
The Vierendeel truss structure enables the ground floor to be very open and largely column-free. Living from inside to outside under the deep overhanging balconies of the upper floor will provide a variety of entertaining spaces for the family and guests, alongside the organic-shaped 'resort-style' pool. The covered outdoor spaces erode the plan of the house from east to west in the direction that the wind blows, further enhancing the potential to harness breeze along with shade, for cooling.
The upper floor contains 6 bedrooms which each have balconies that are protected under deep oversailing canopies along with high solid-edged balconies for privacy. The expression of the house (with its solid balconies and projecting canopies) when viewed from the beach is that of a 'raft-like' structure held aloft above the dune, and floating within the palm tree canopy.