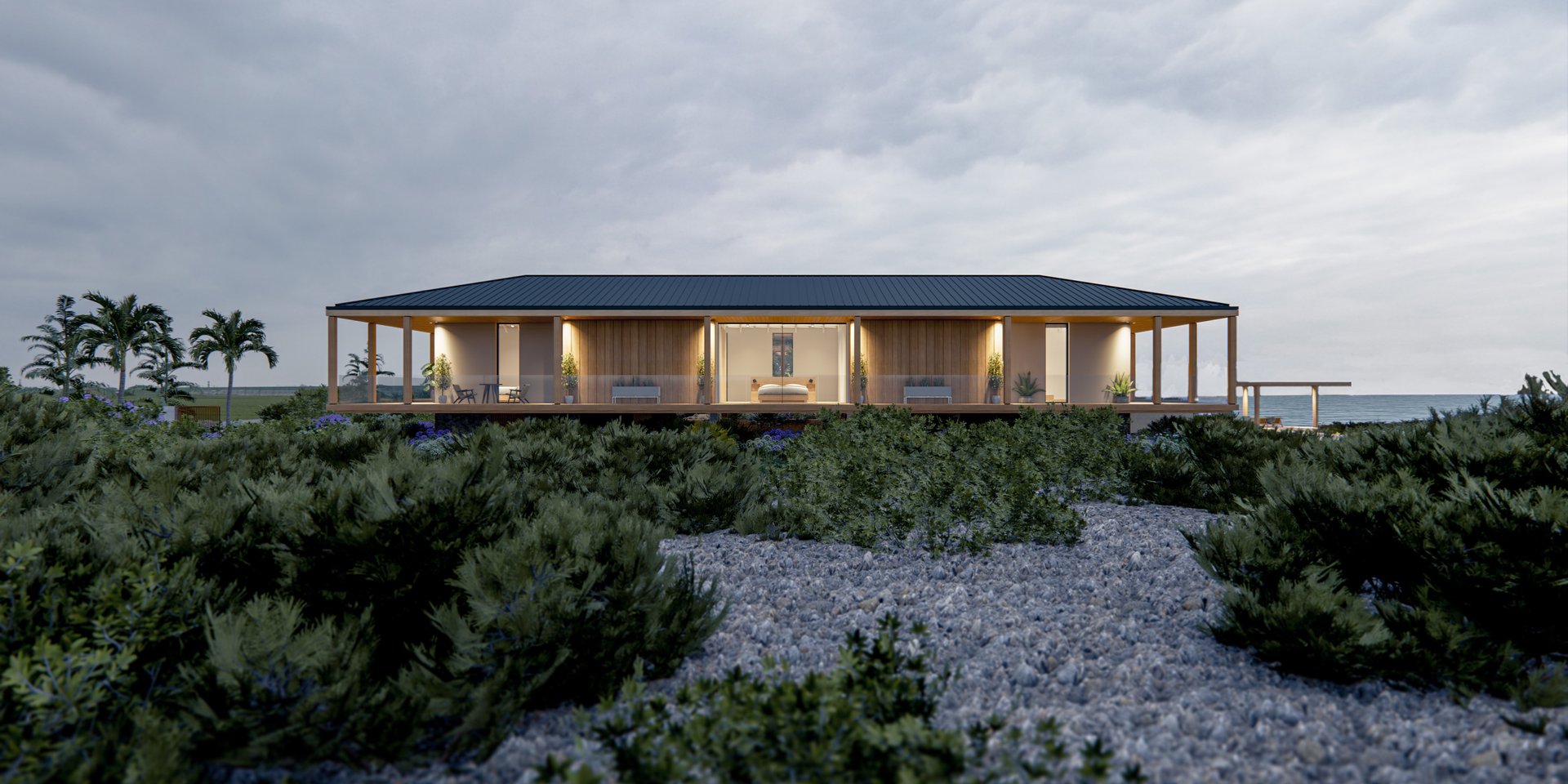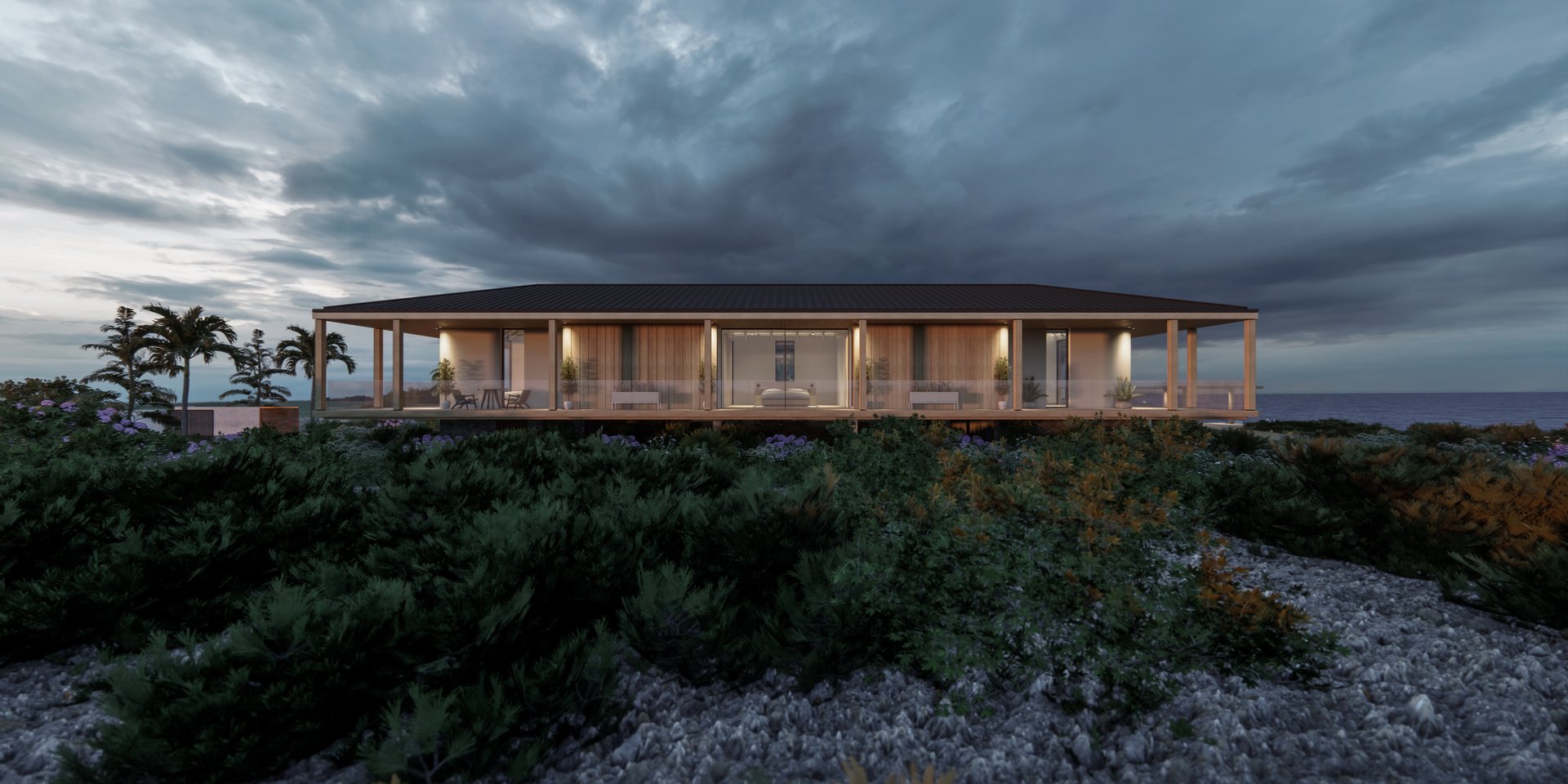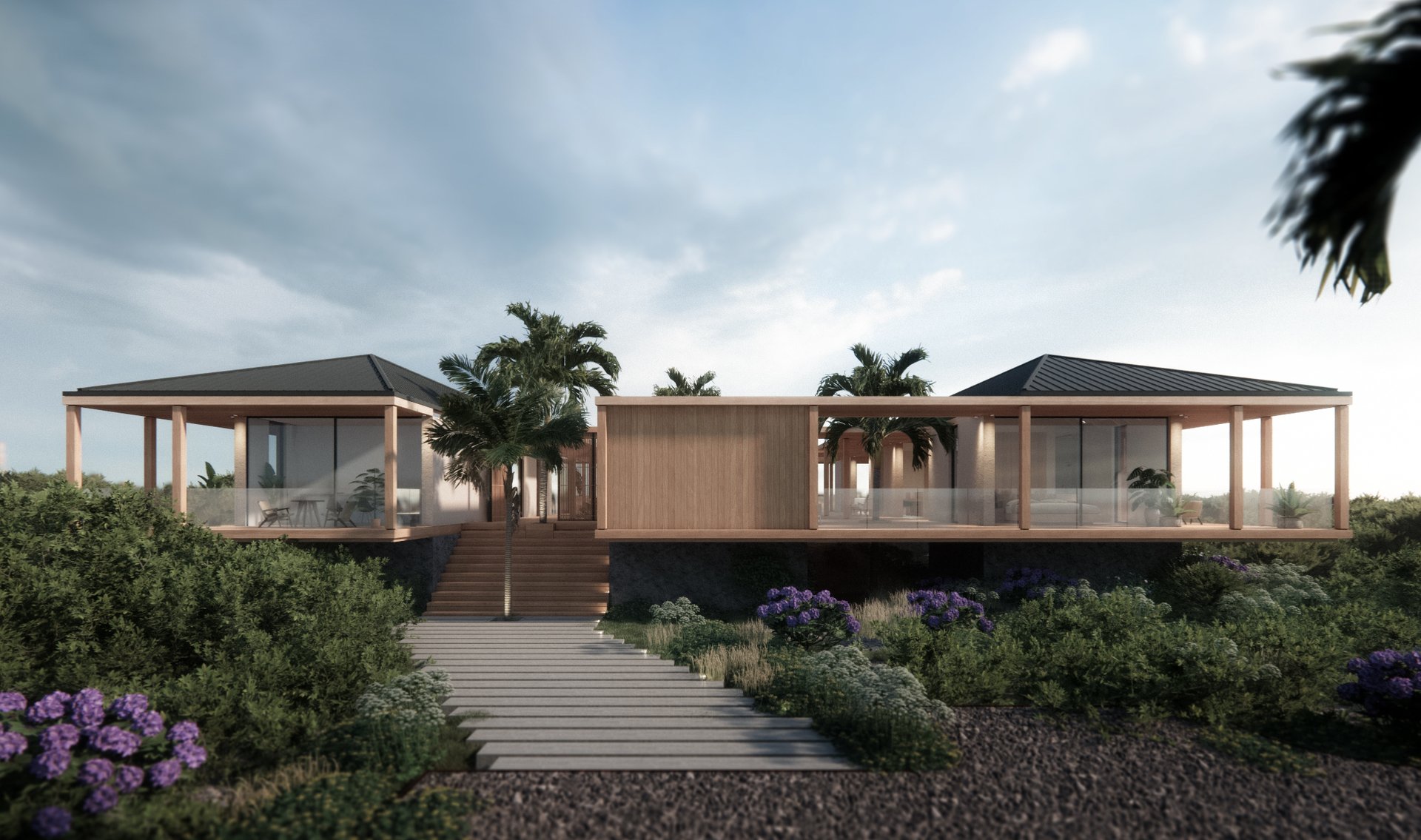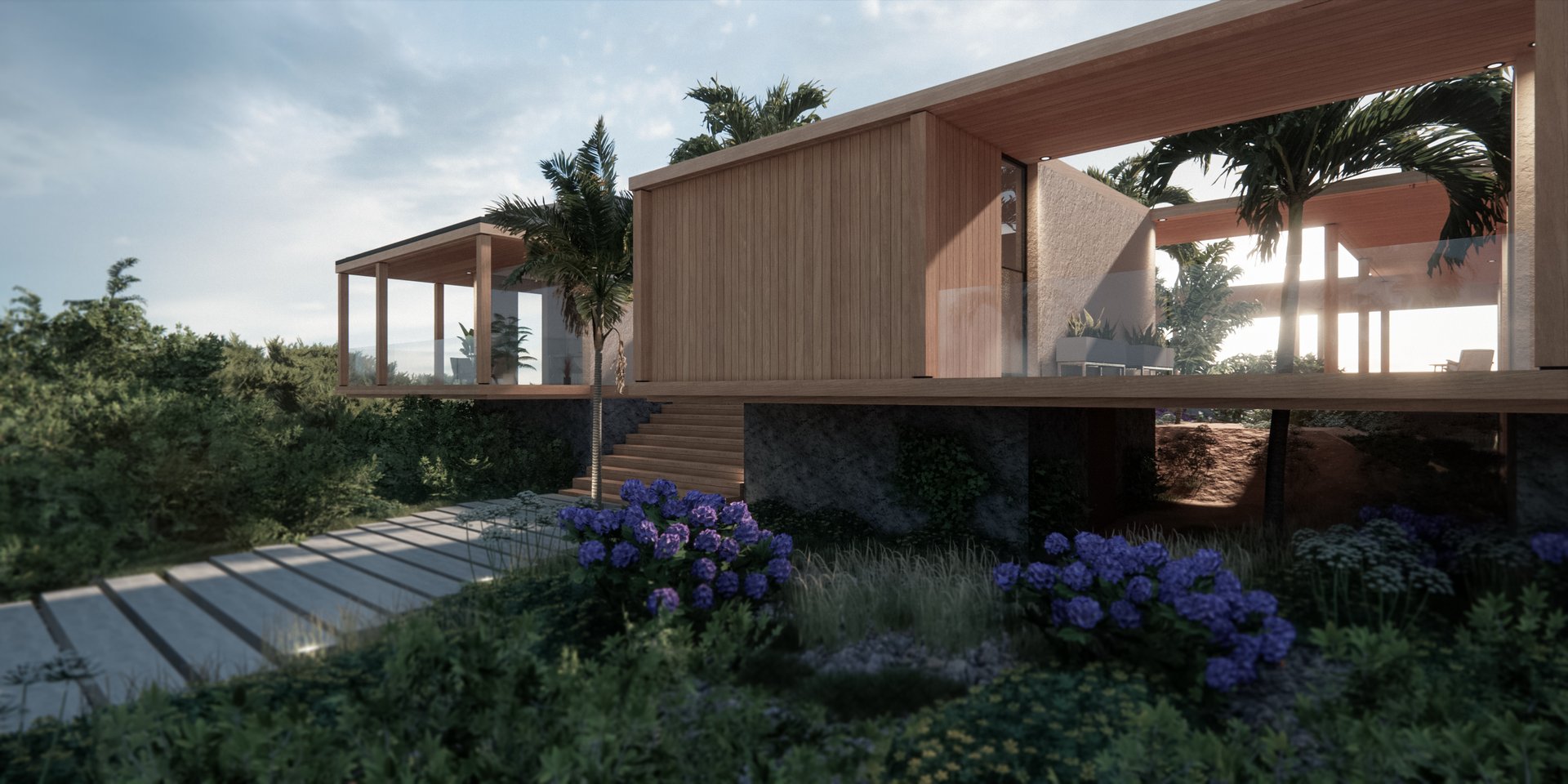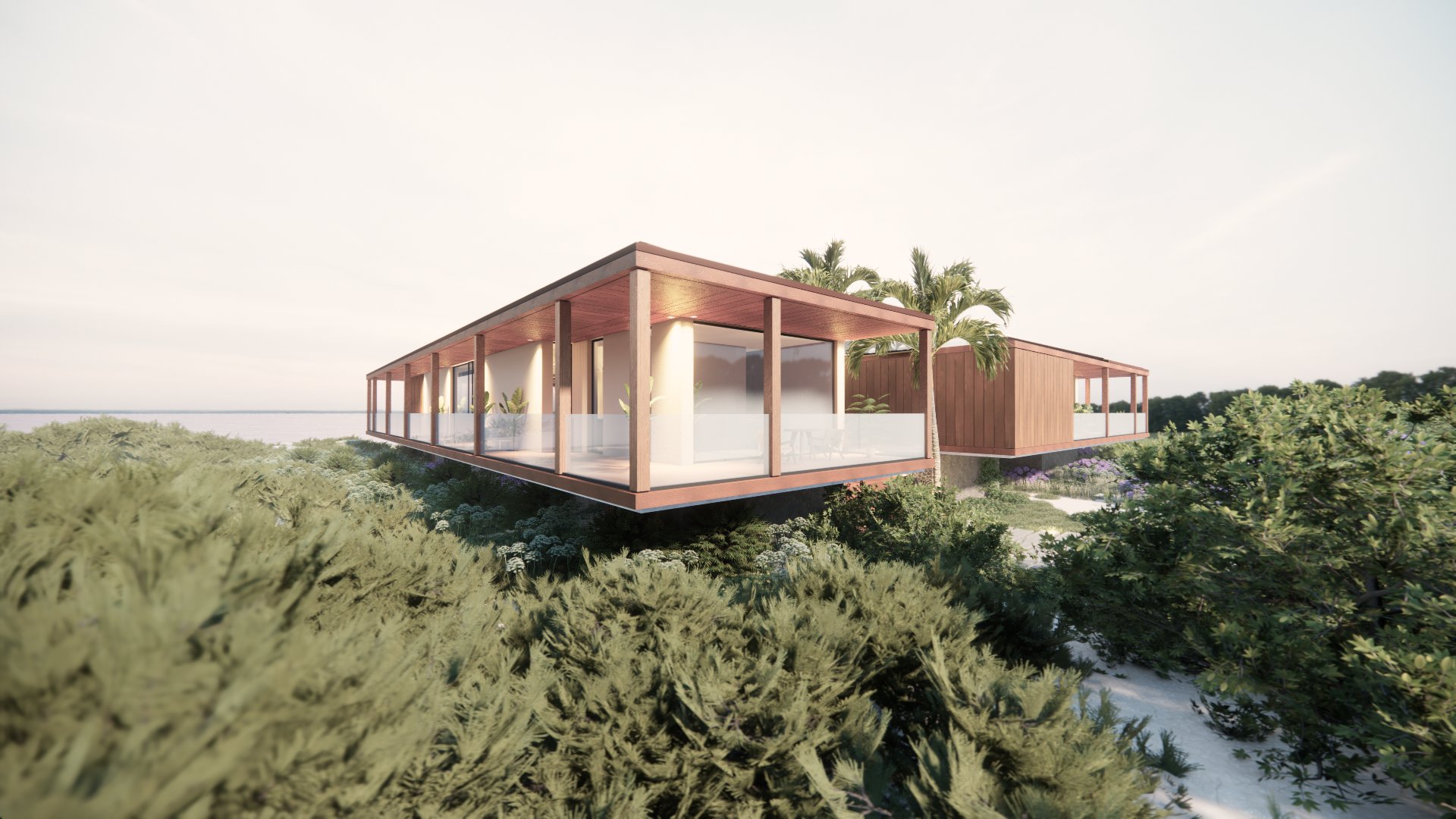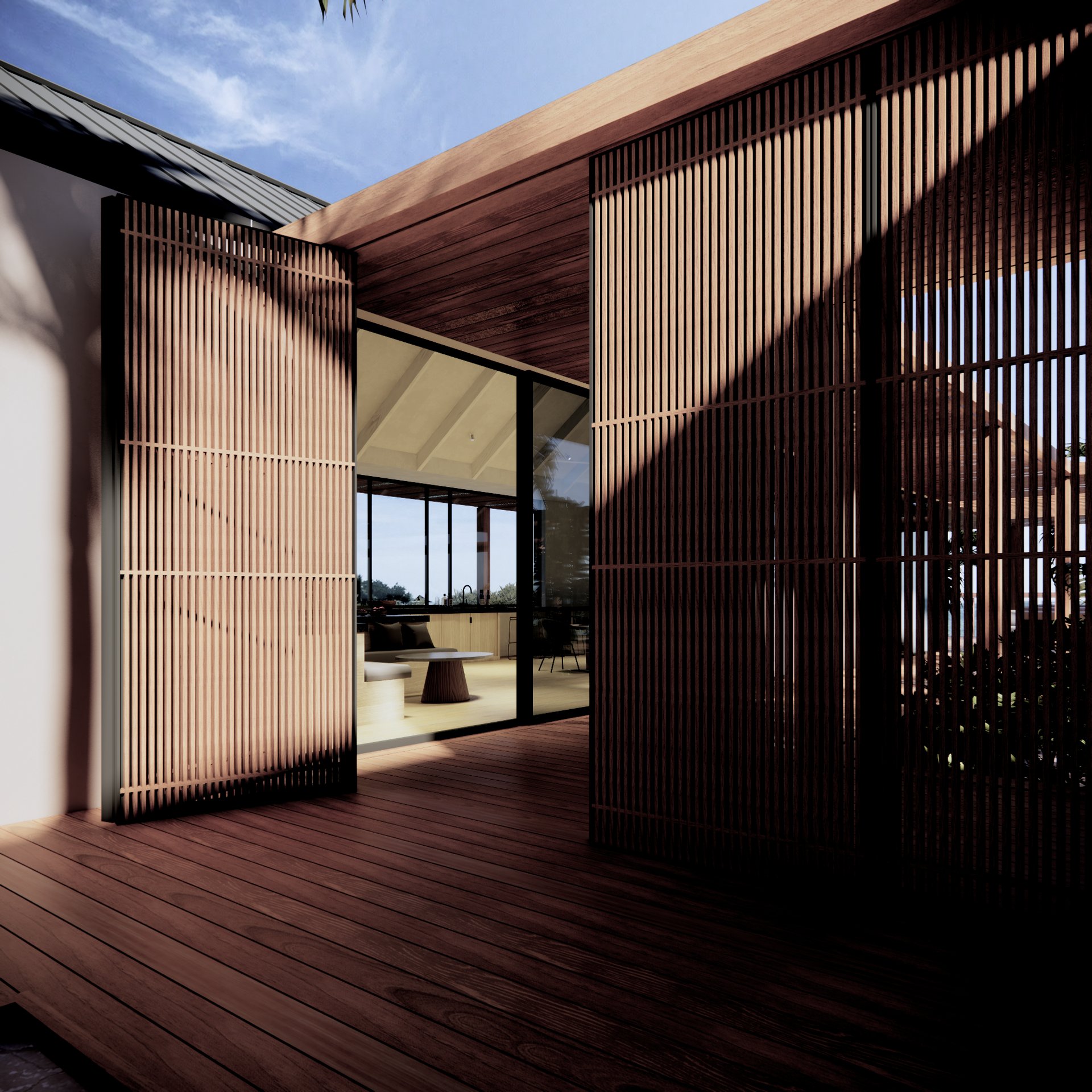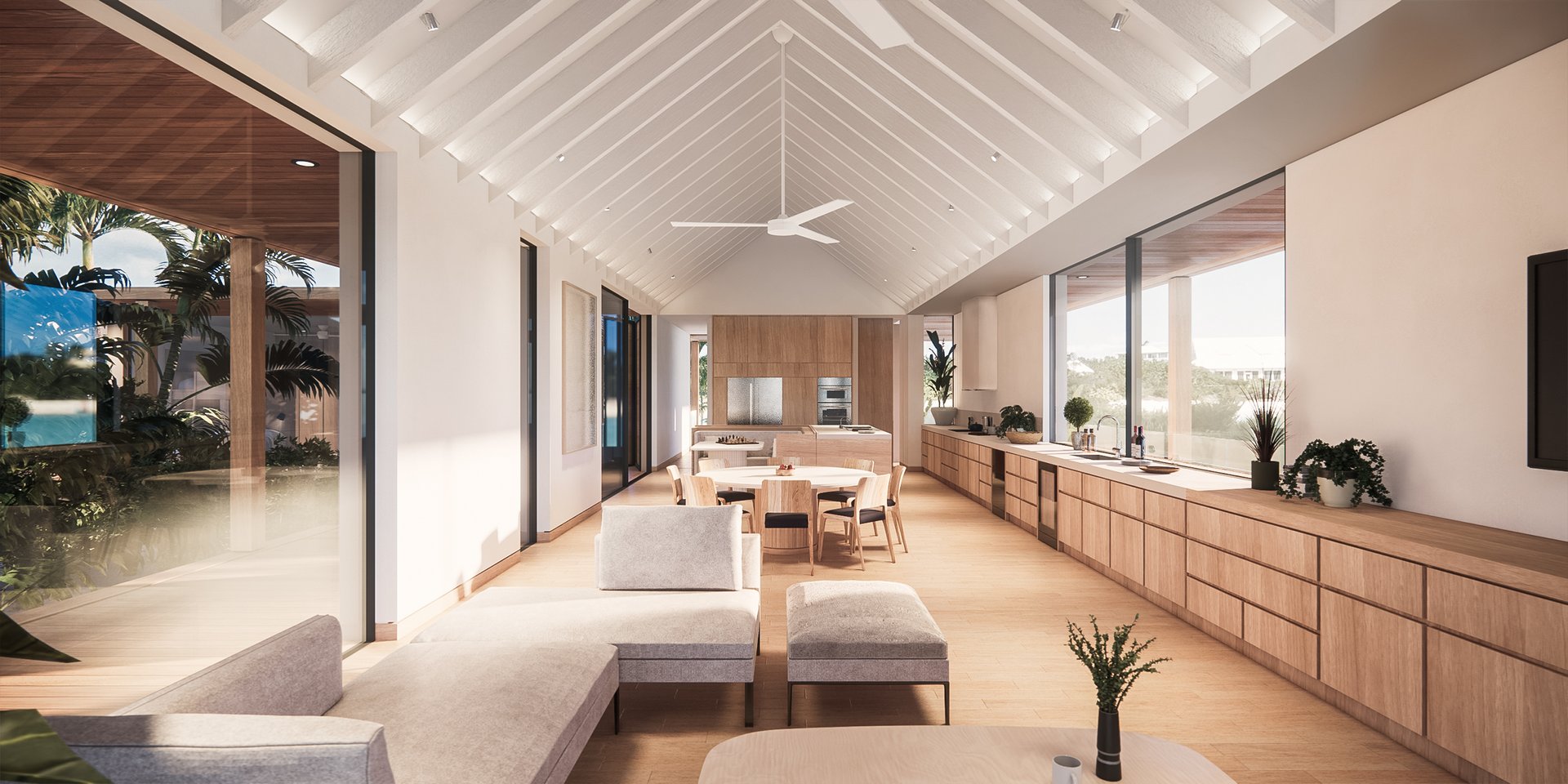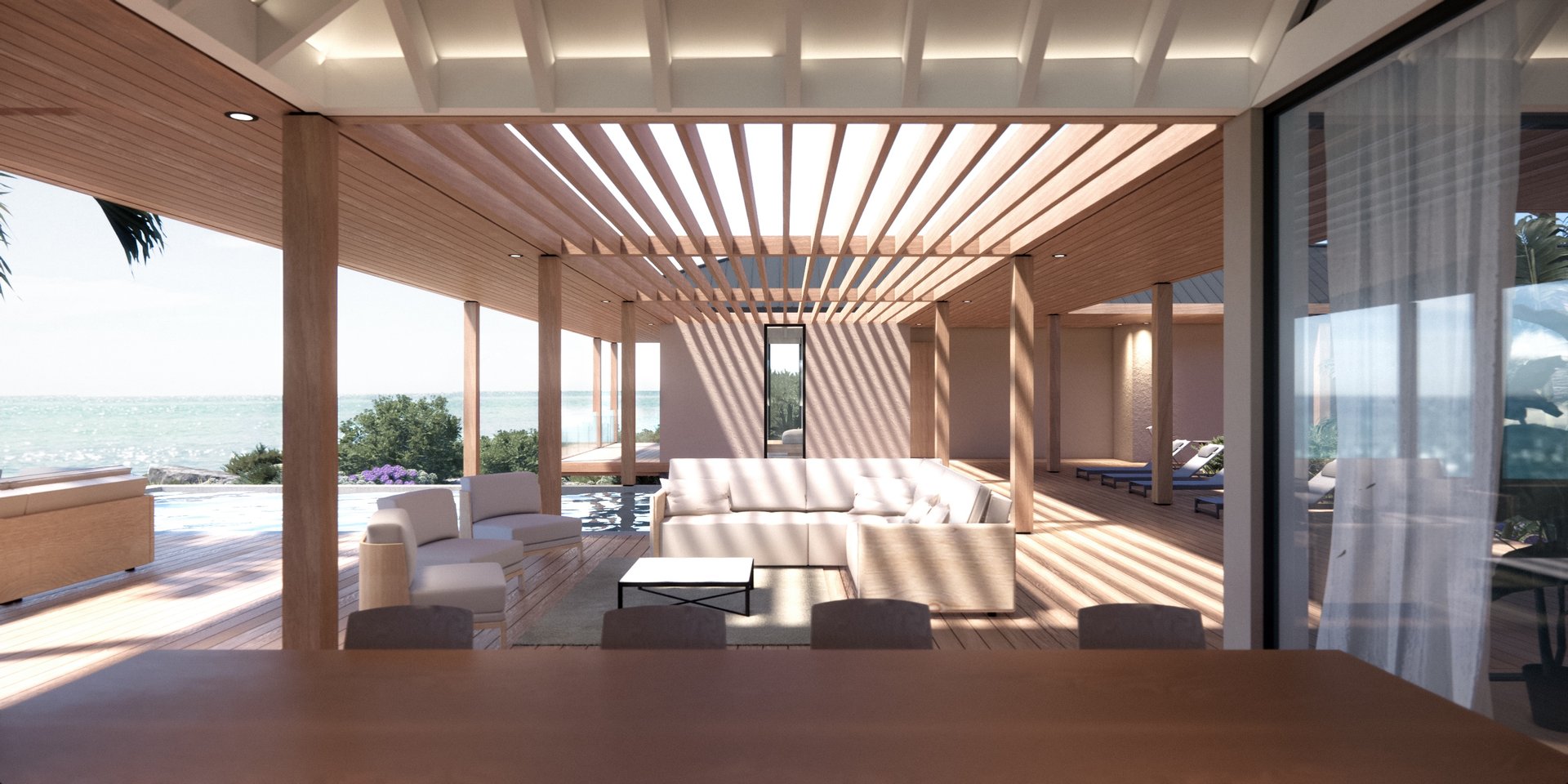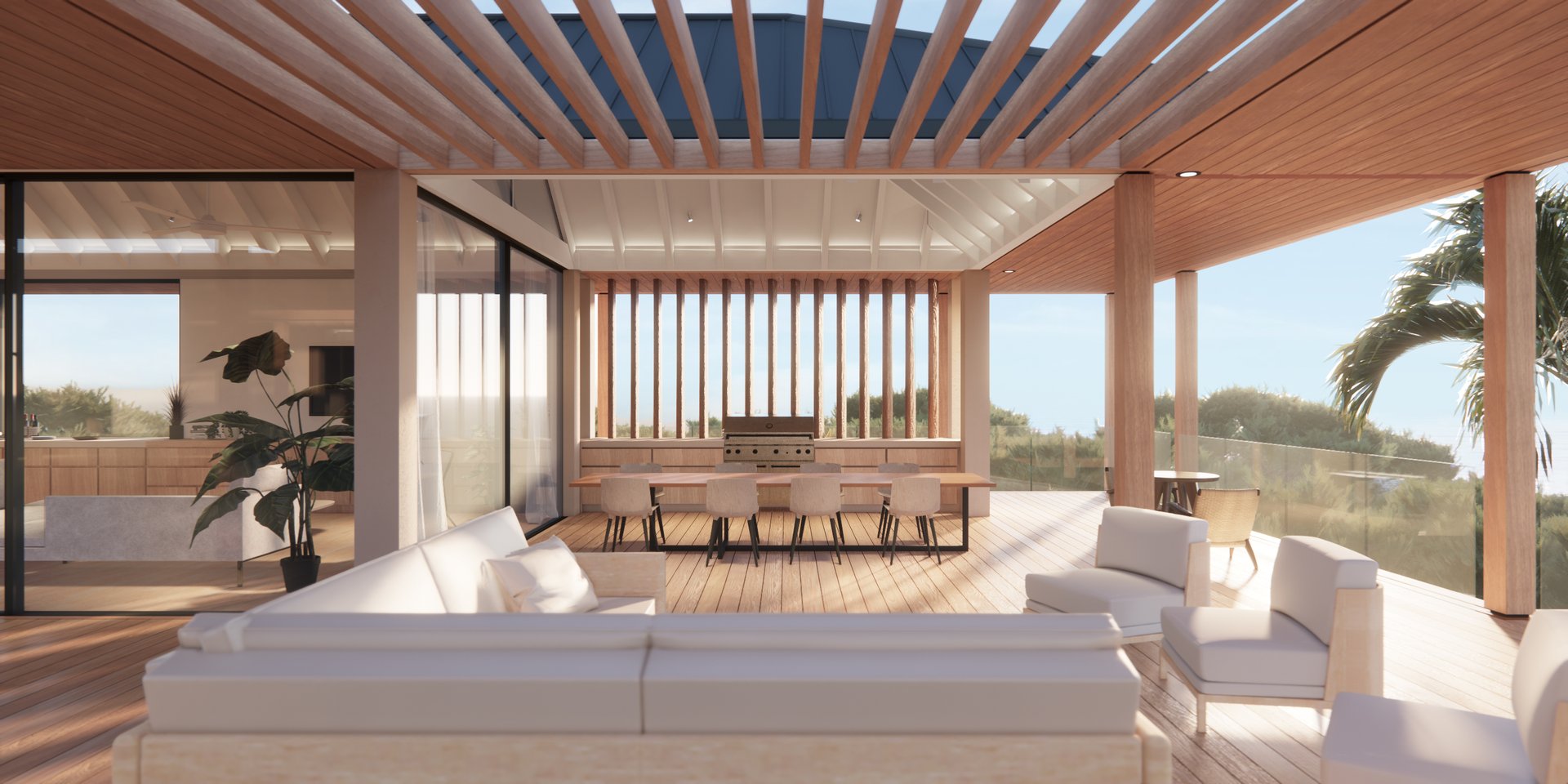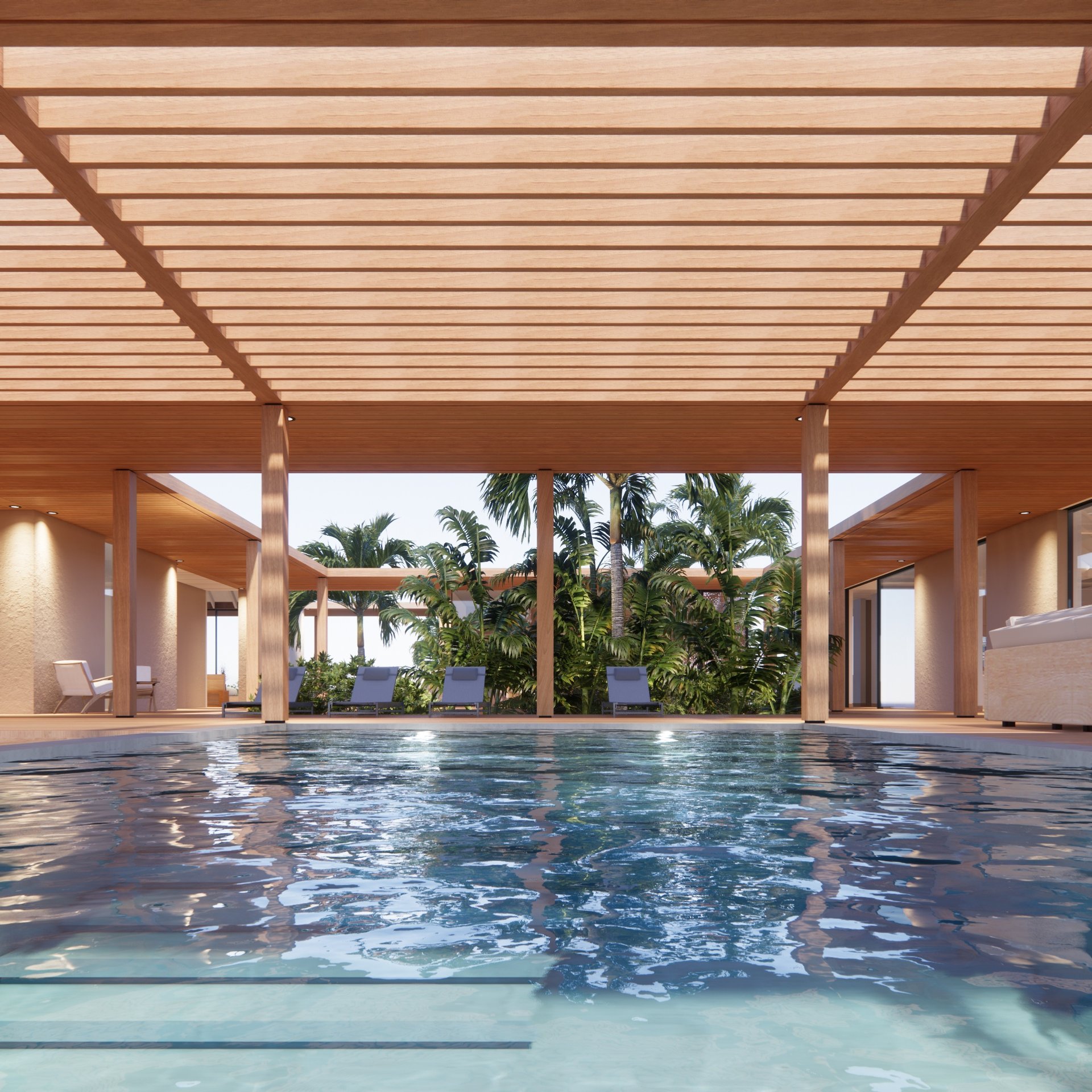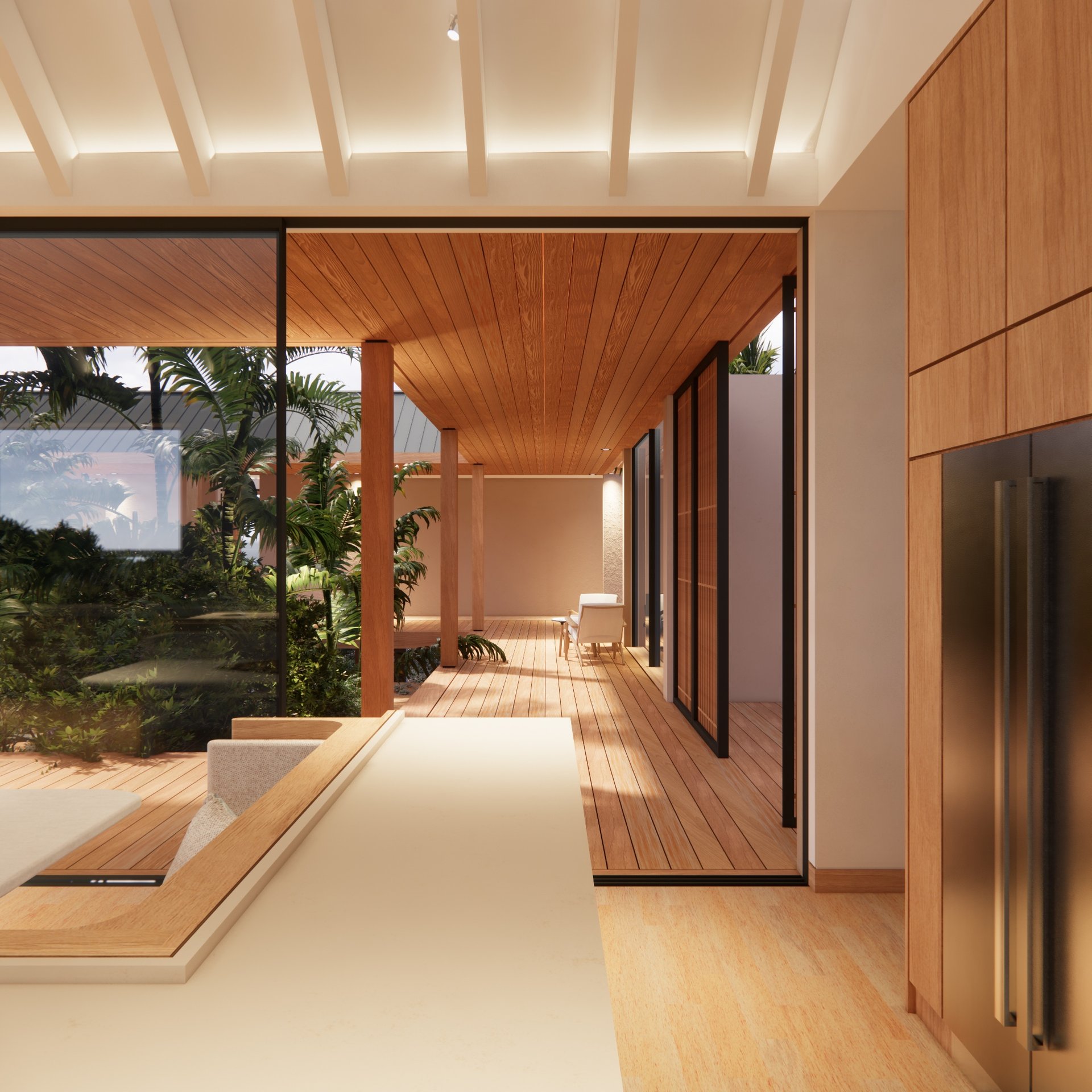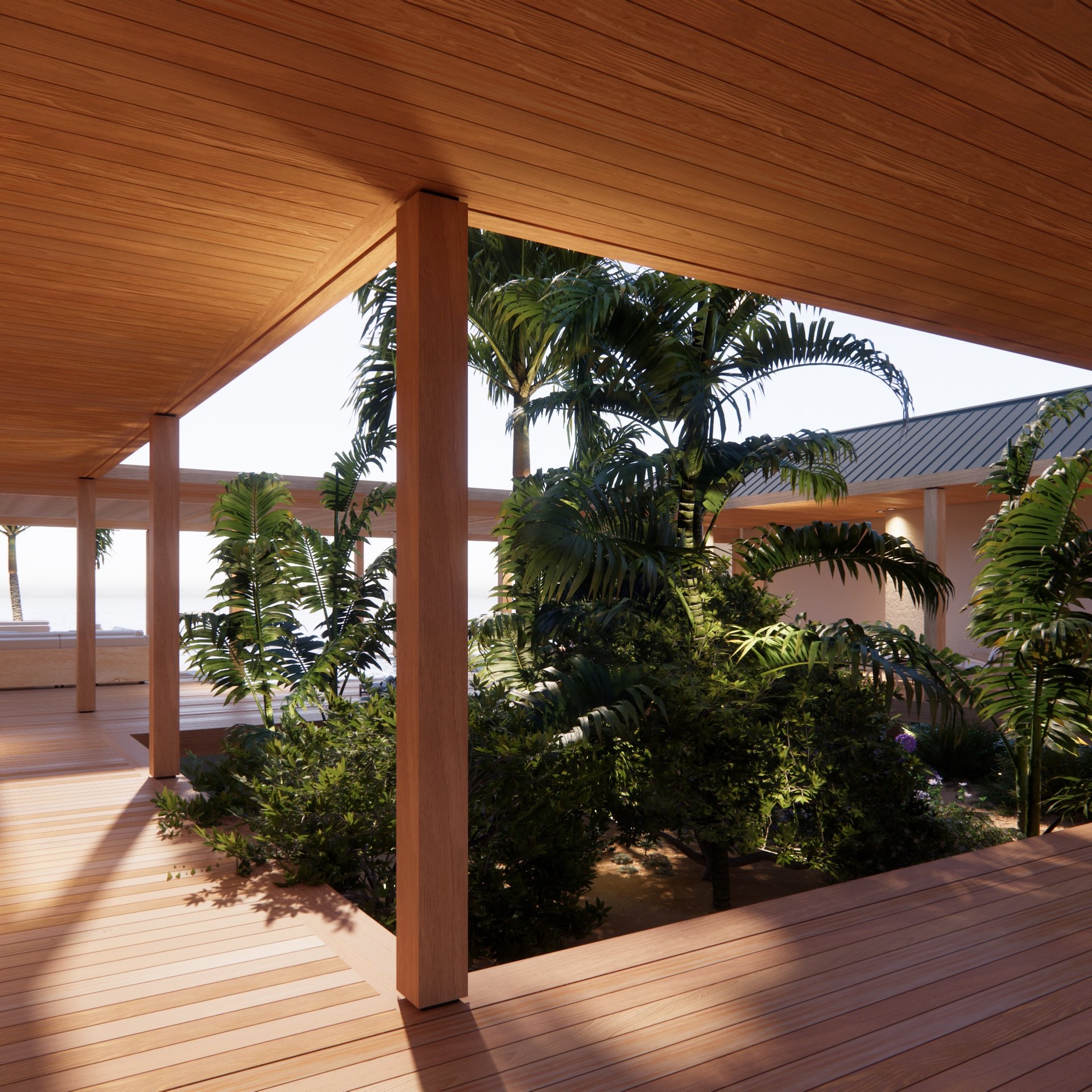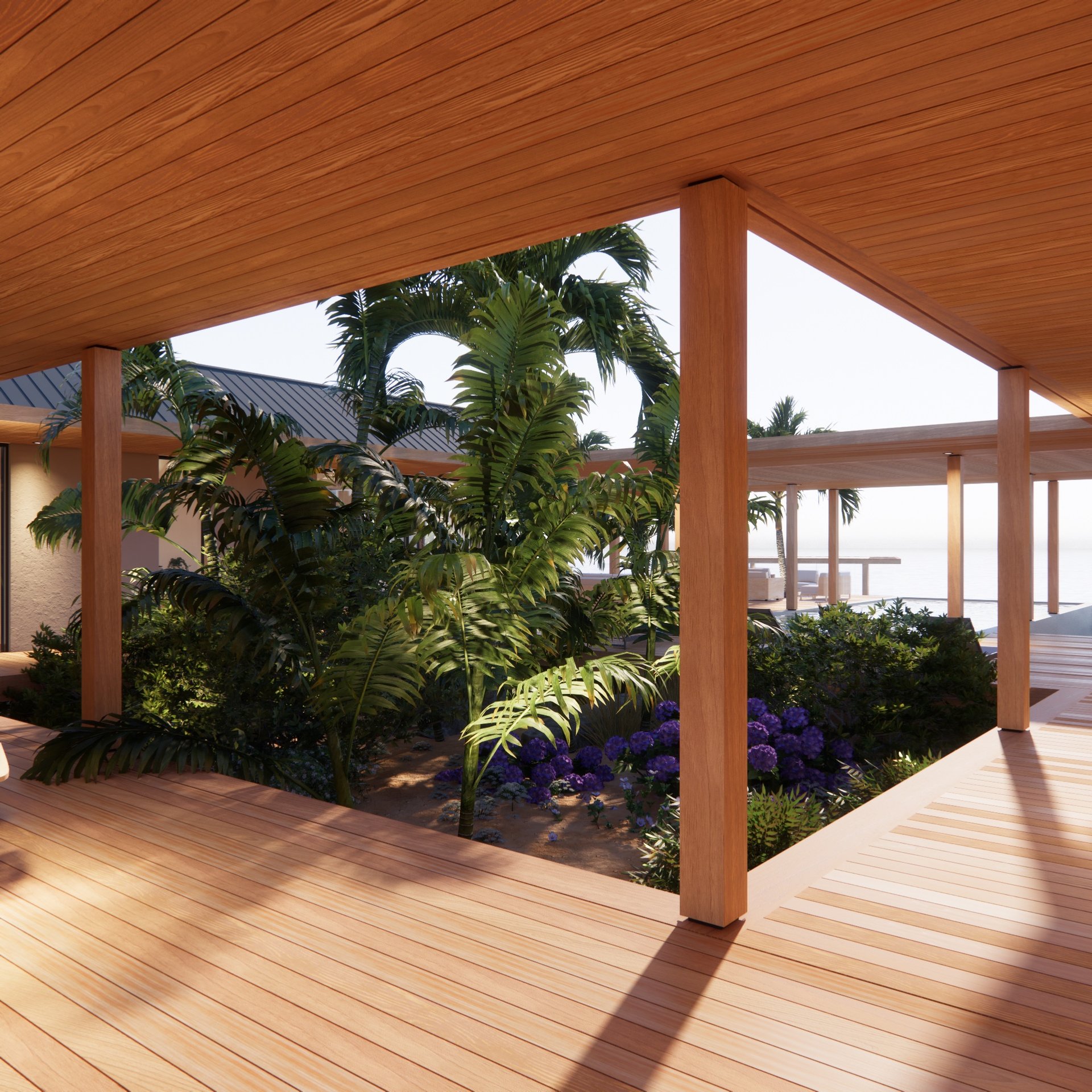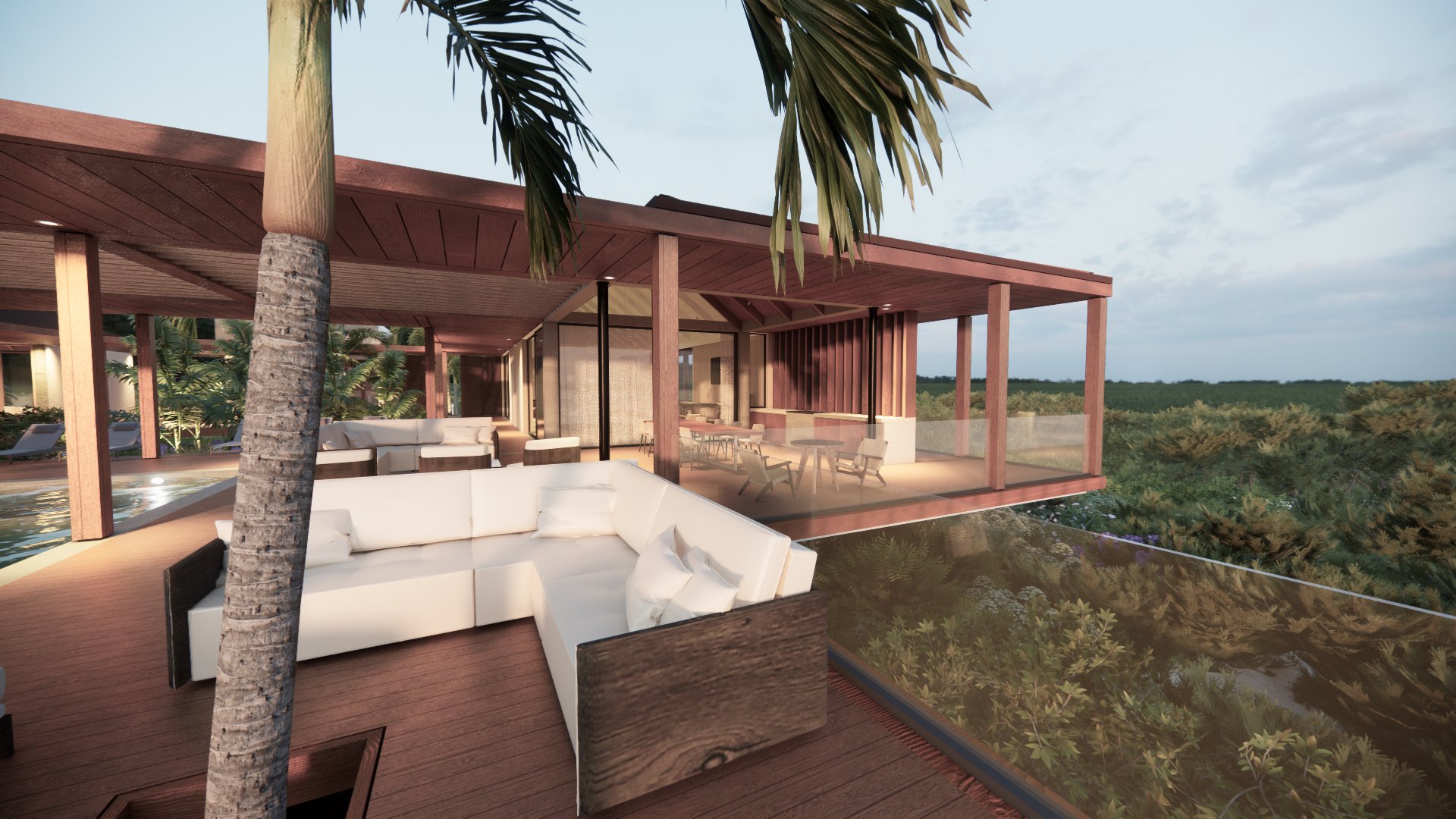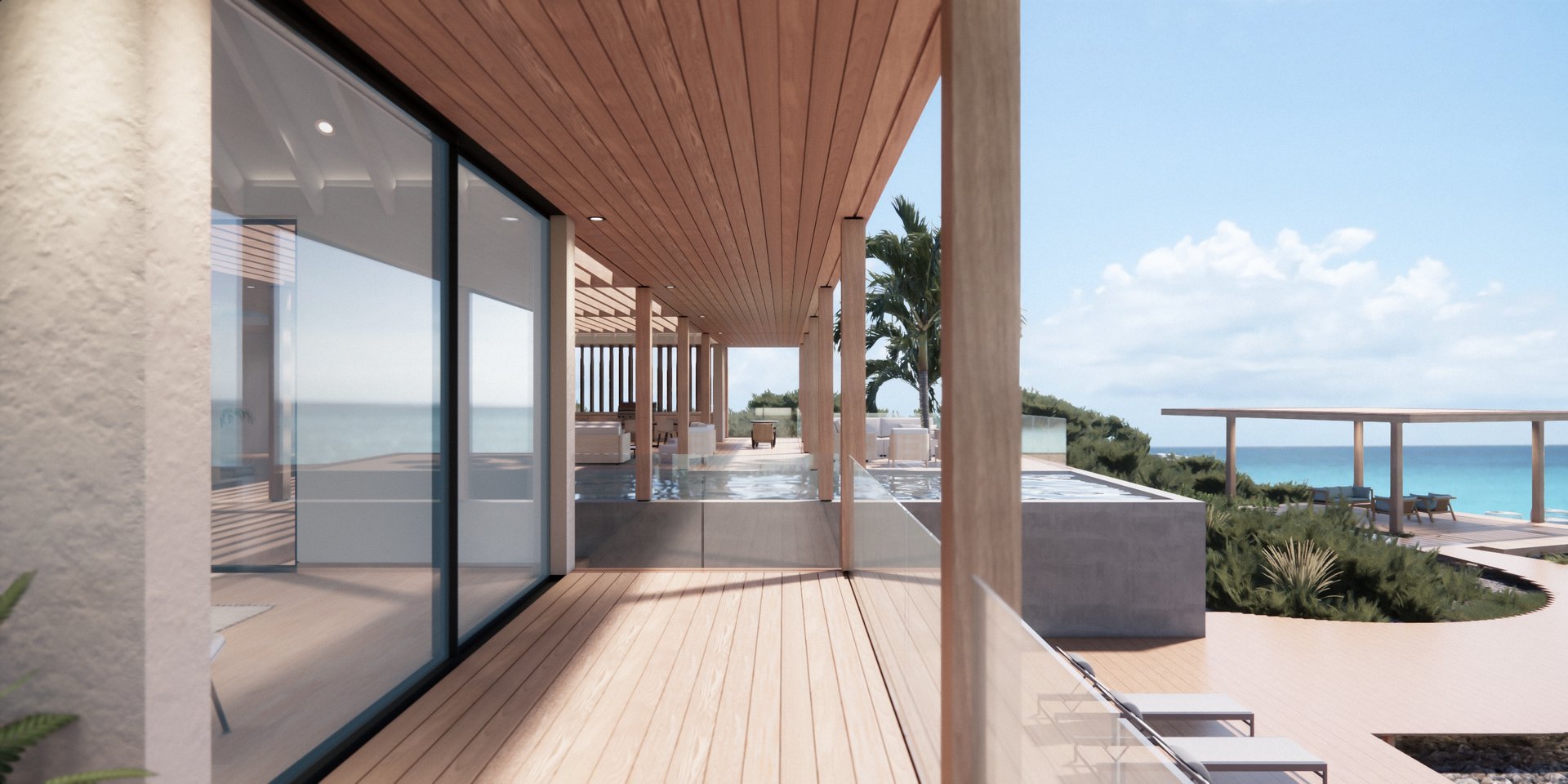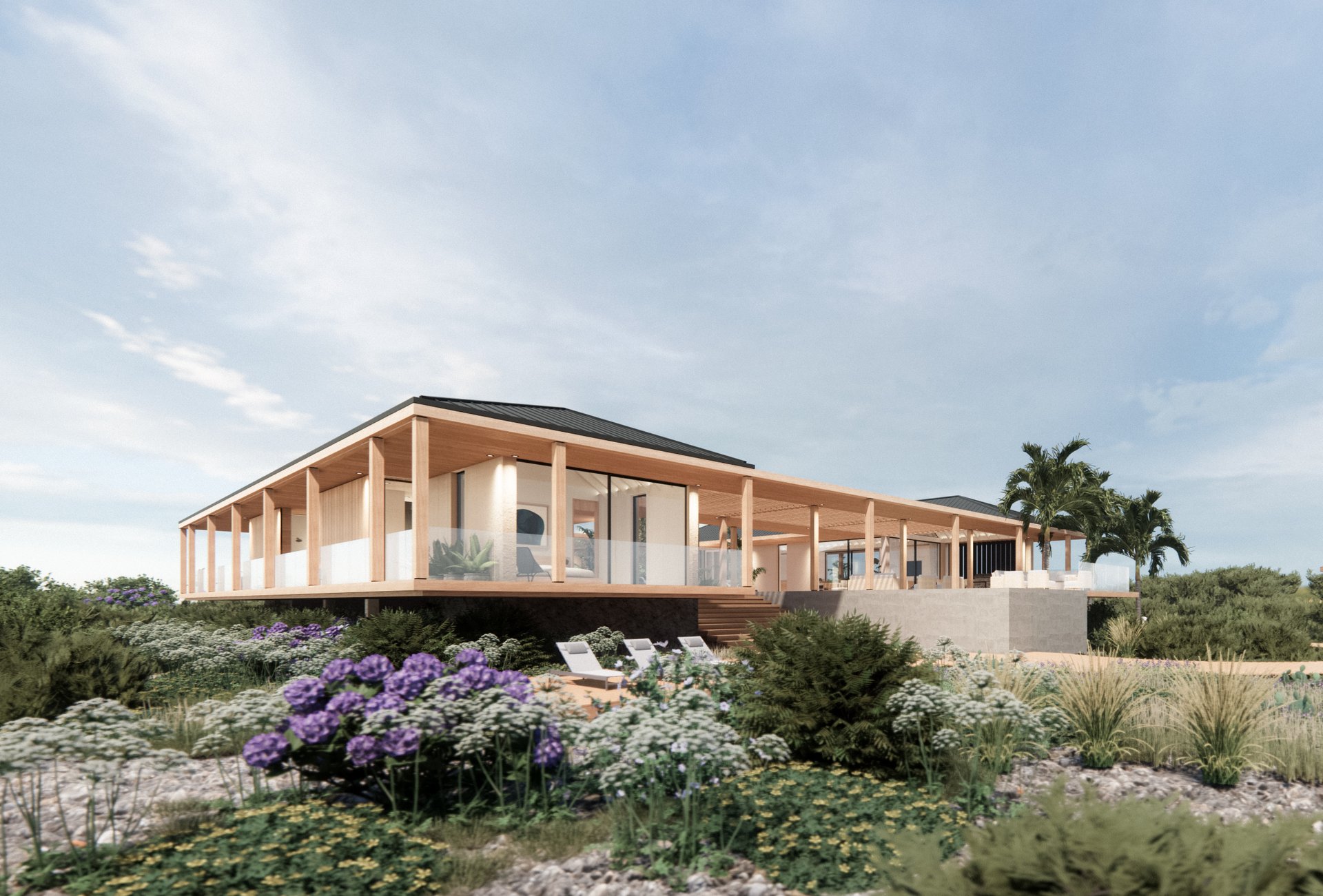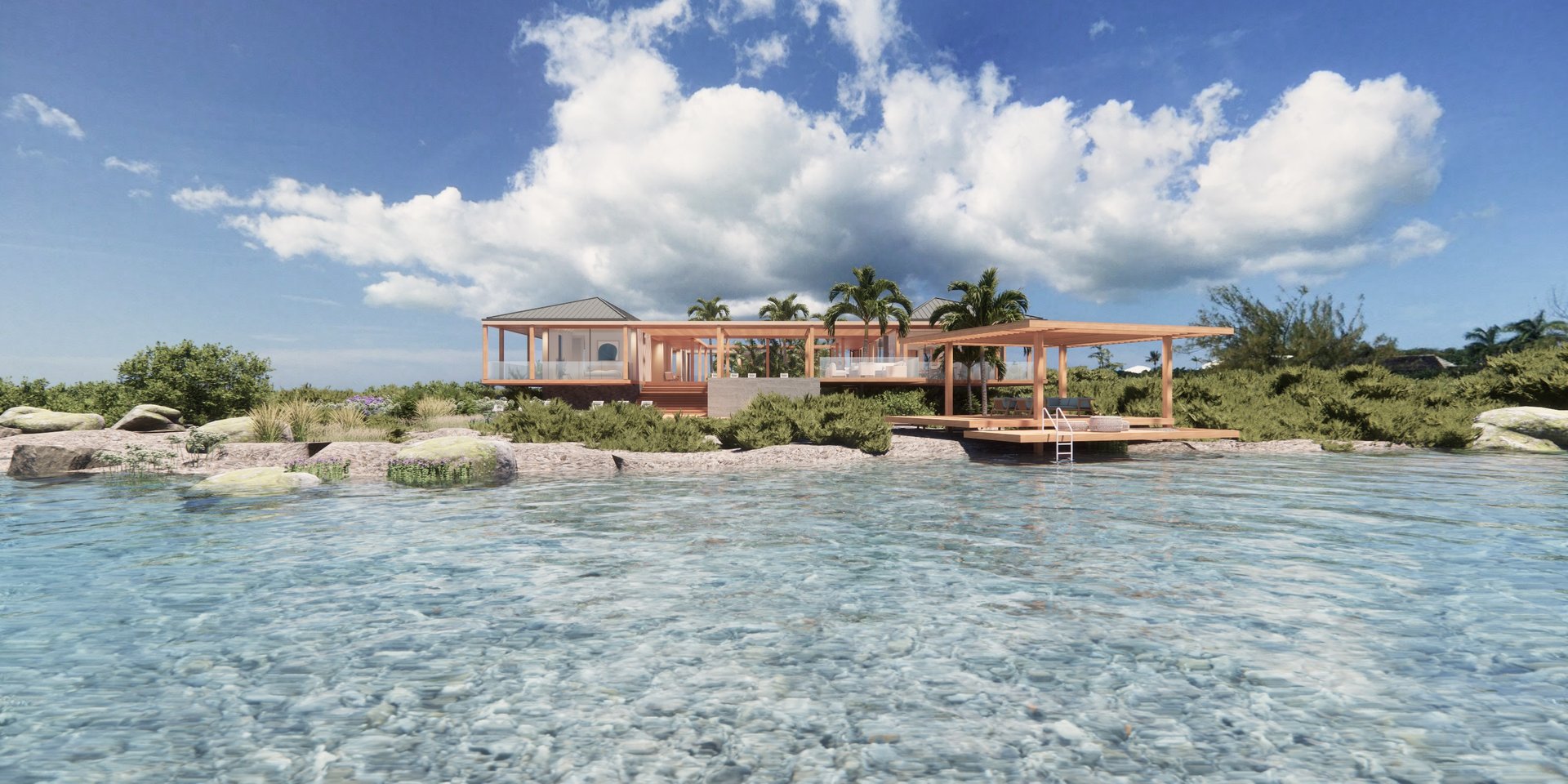 Atrium House
Nature and Coolth at its Heart
Status

Construction Start February 2023

Location

Turtle Tail, Providenciales, Turks and Caicos Islands

Size

3775 sqft GIA

Specification

4 beds, 4.5 baths

Visualisations

Blee Halligan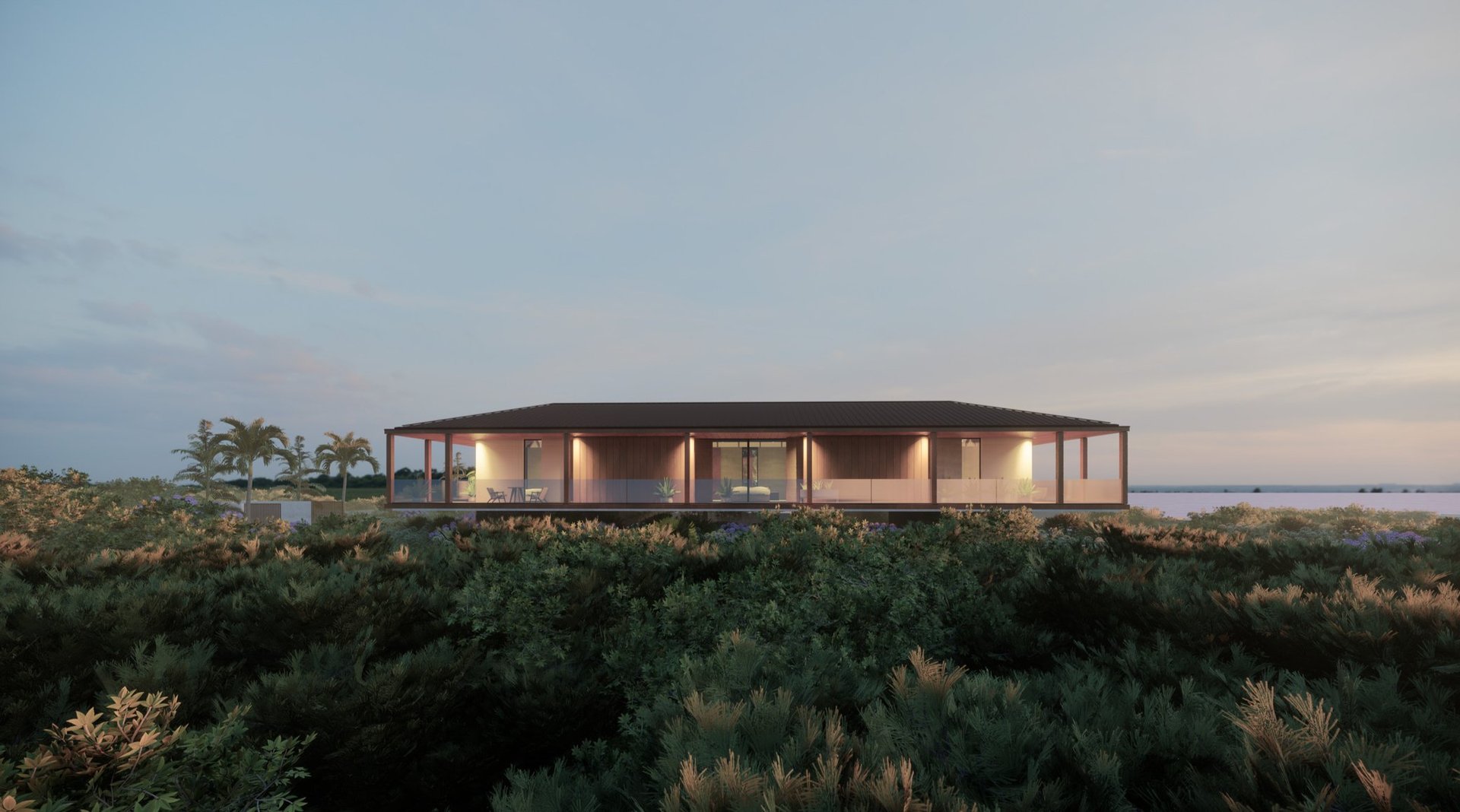 Atrium House is located on the south side of Providenciales, Turks and Caicos Islands. Here the land is just 3' above sea level and can be vulnerable to flooding during hurricane storm surges.
The terrain is pitted ironshore, with highly resilient flora that survives in small pockets and cracks in the rocks. It is a robust and beautiful landscape to the trained eye. The sheltered bay also features islets that dot the horizon, that are nesting spots for unique marine birdlife.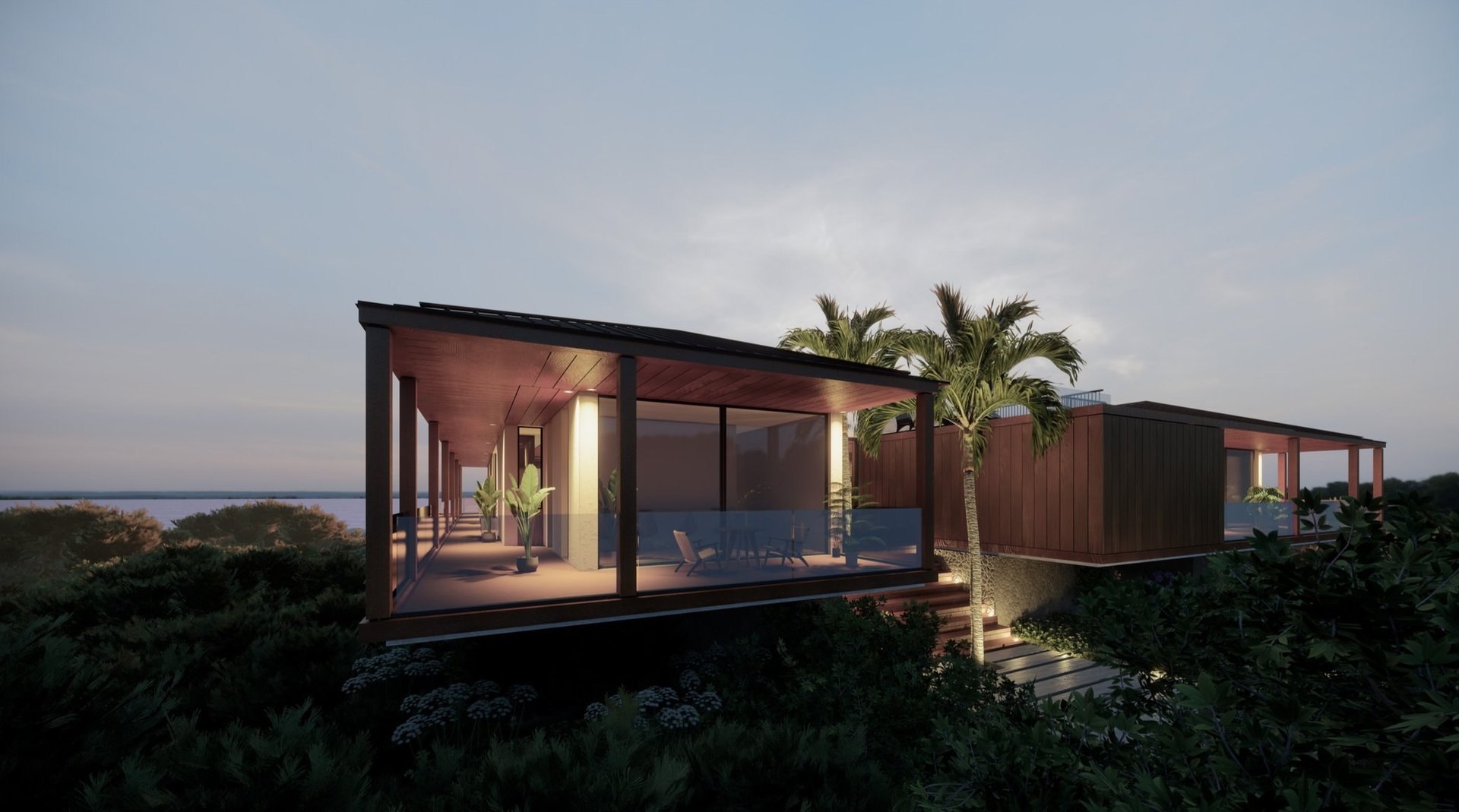 Harnessing natural breezes and providing for solar protection, over using air-conditioning.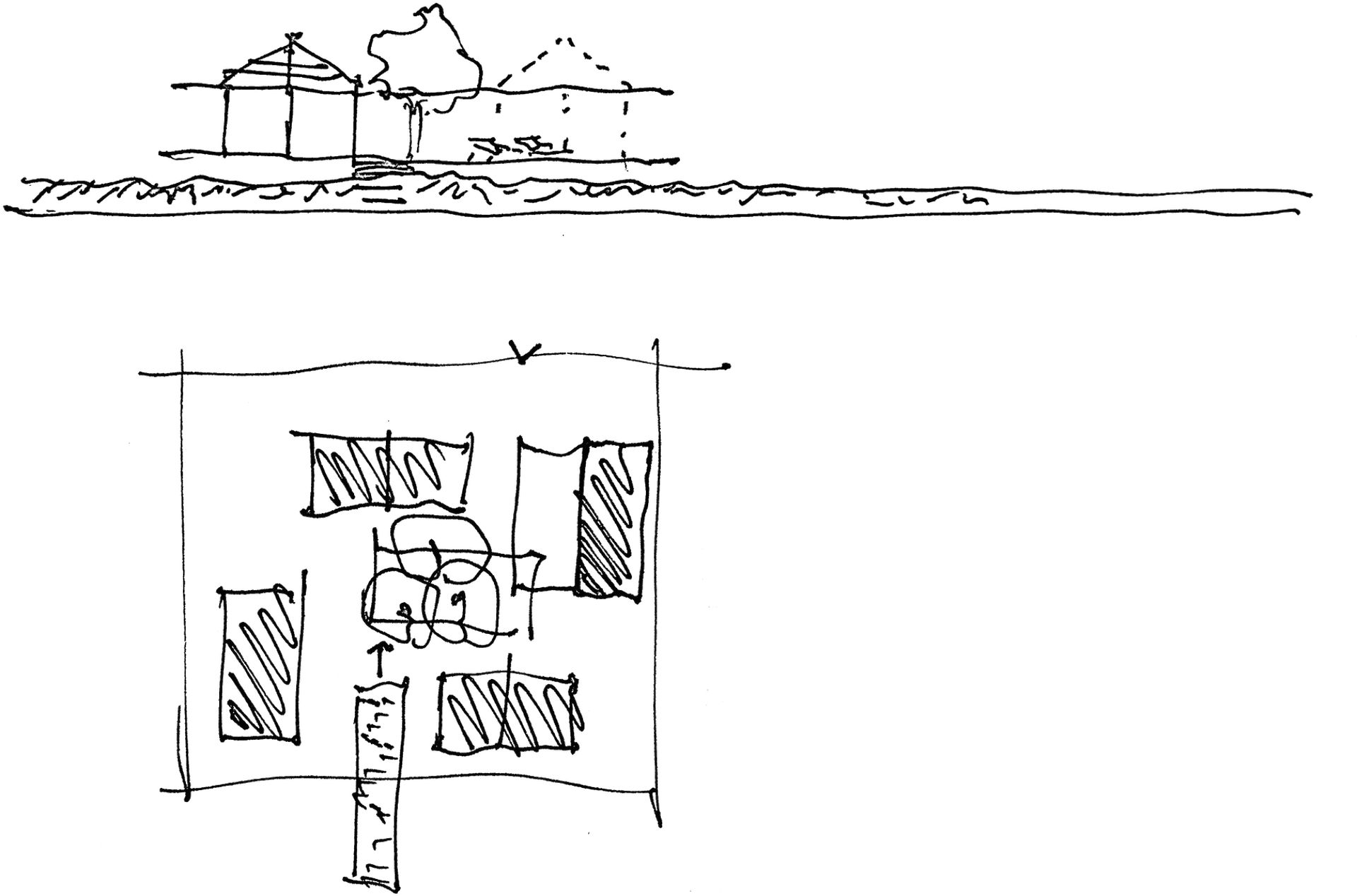 Our clients' brief was for a single storey house that embraced the natural landscape. They wanted to maximise external living and minimize the scale of bathrooms and bedrooms. Their aesthetic desire was described as 'natural and earthy' and 'nordic meets Caribbean'.
We have designed a house that is raised 10' above the landscape and with landscape at its heart. The internal accommodation is contained in a living/kitchen/dining wing to the east and a bedroom wing to the west. These are separated by a 33' x 33' atrium garden. A guest bunk-room and pool plug in from the north and south.
Covered verandahs wrap all four external sides under 'stretched' pitched roofs. The internal atrium also has a covered verandahs under flat roofs that provide differing degrees of shade. The natural terrain and plant life will be left untouched where possible beneath this raised volume. Underneath we have located a laundry, garden store, paddleboard store and water tank.
Our intent has been to touch the earth as lightly as possible. We have also sought to design a home that can harness natural breezes (through and under) and provide for good solar protection over and above using air-conditioning. It is hoped too that plant and animal life will continue to nest under and be at the heart of the home, forming a tranquil island get-away for the owners and their guests.