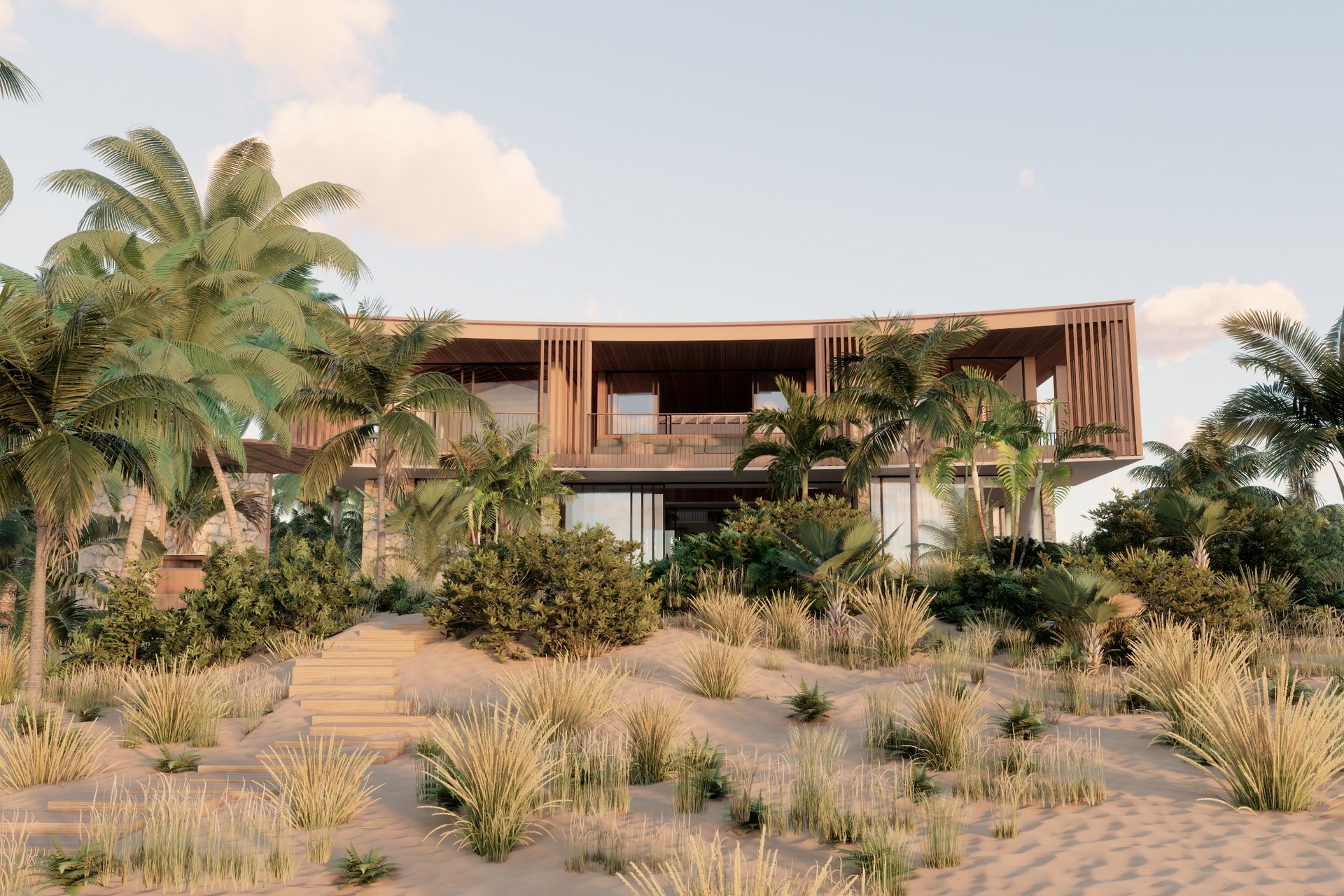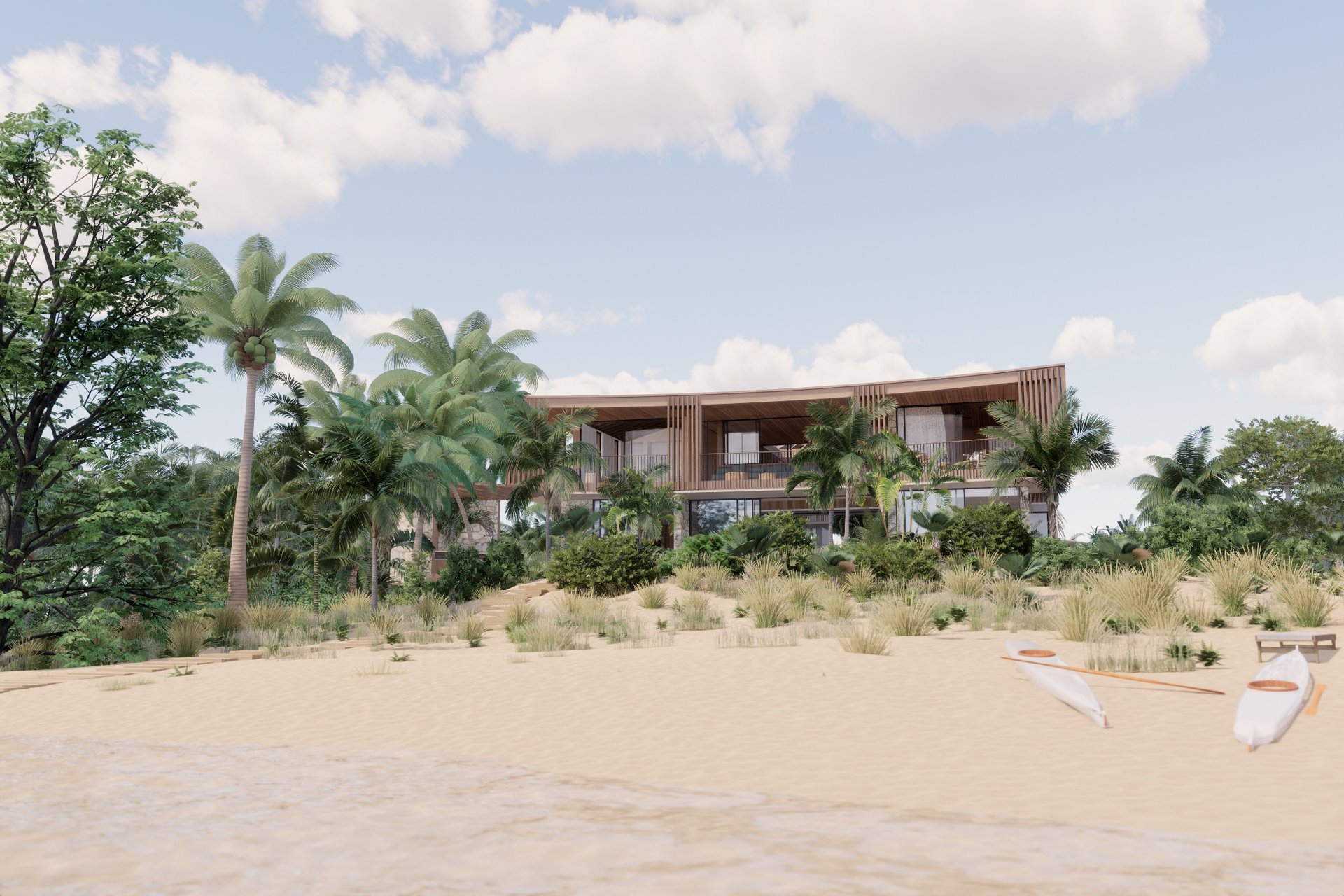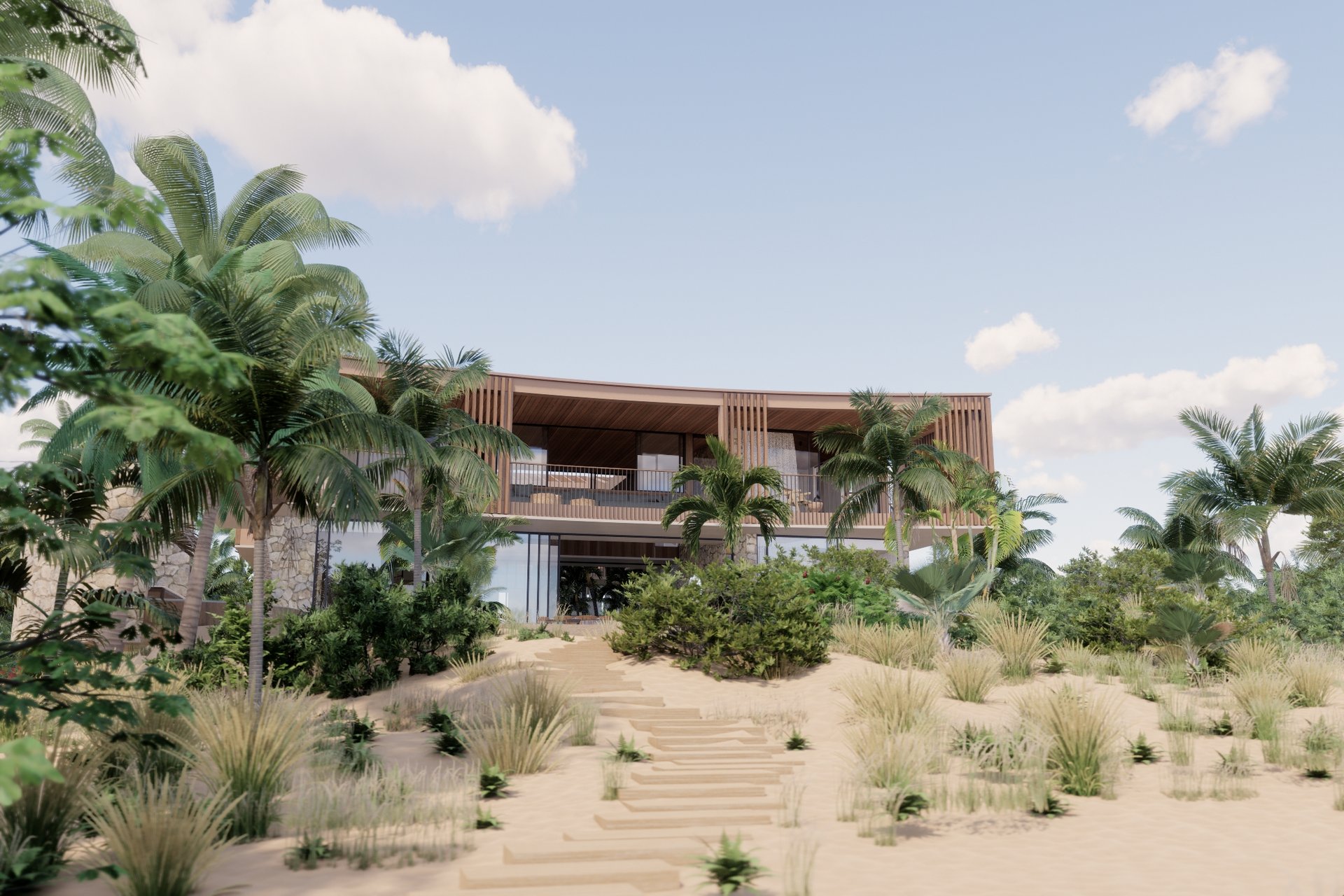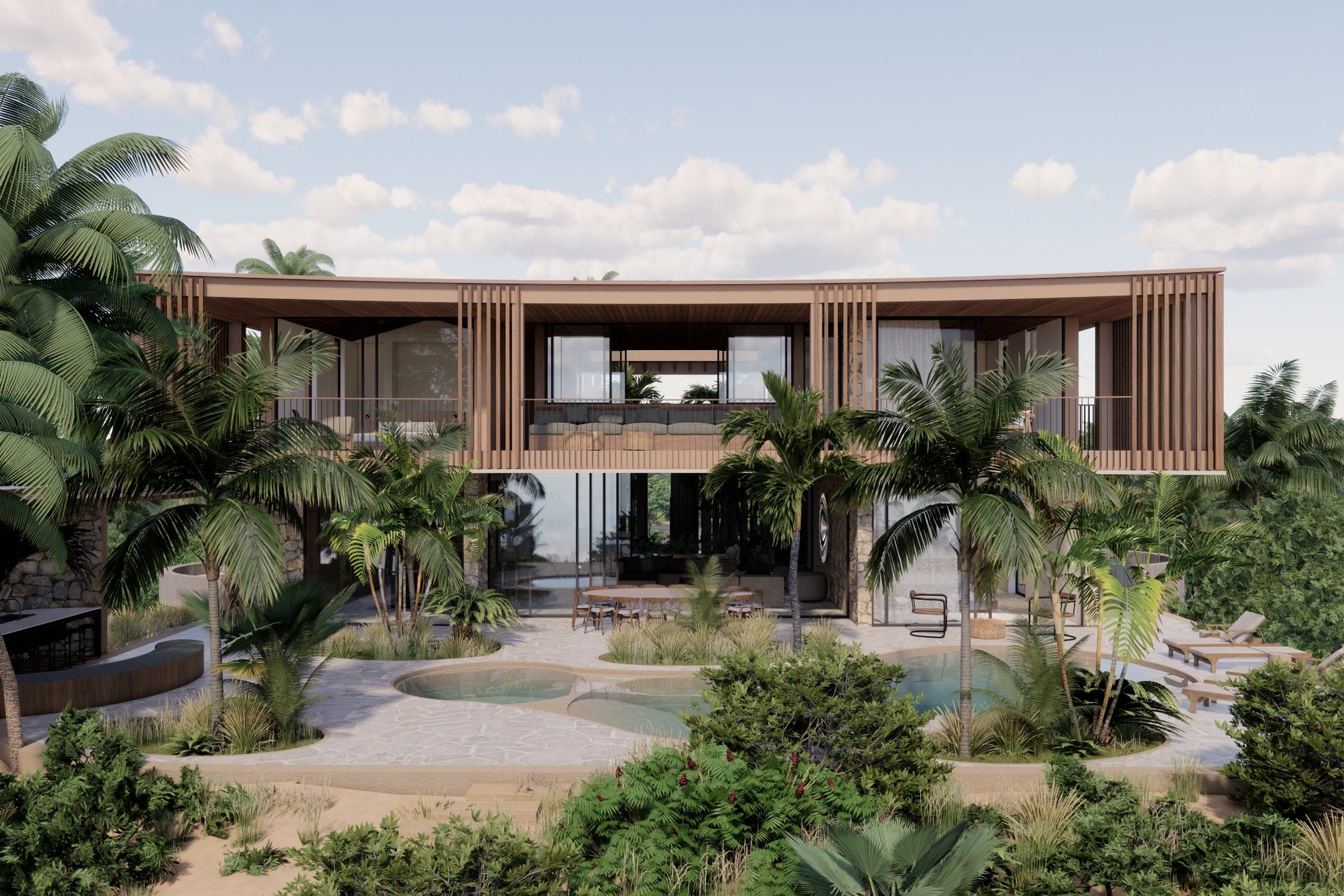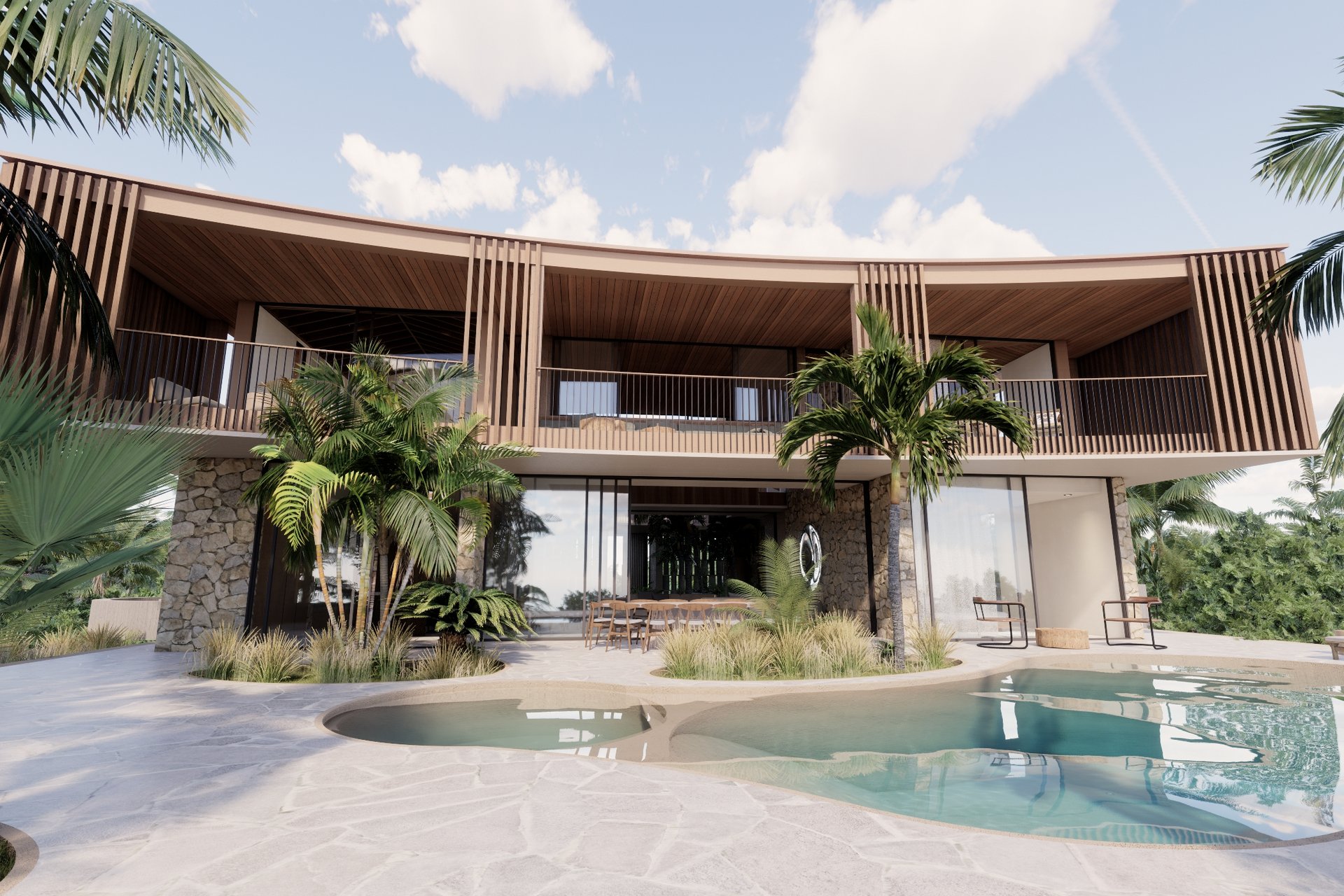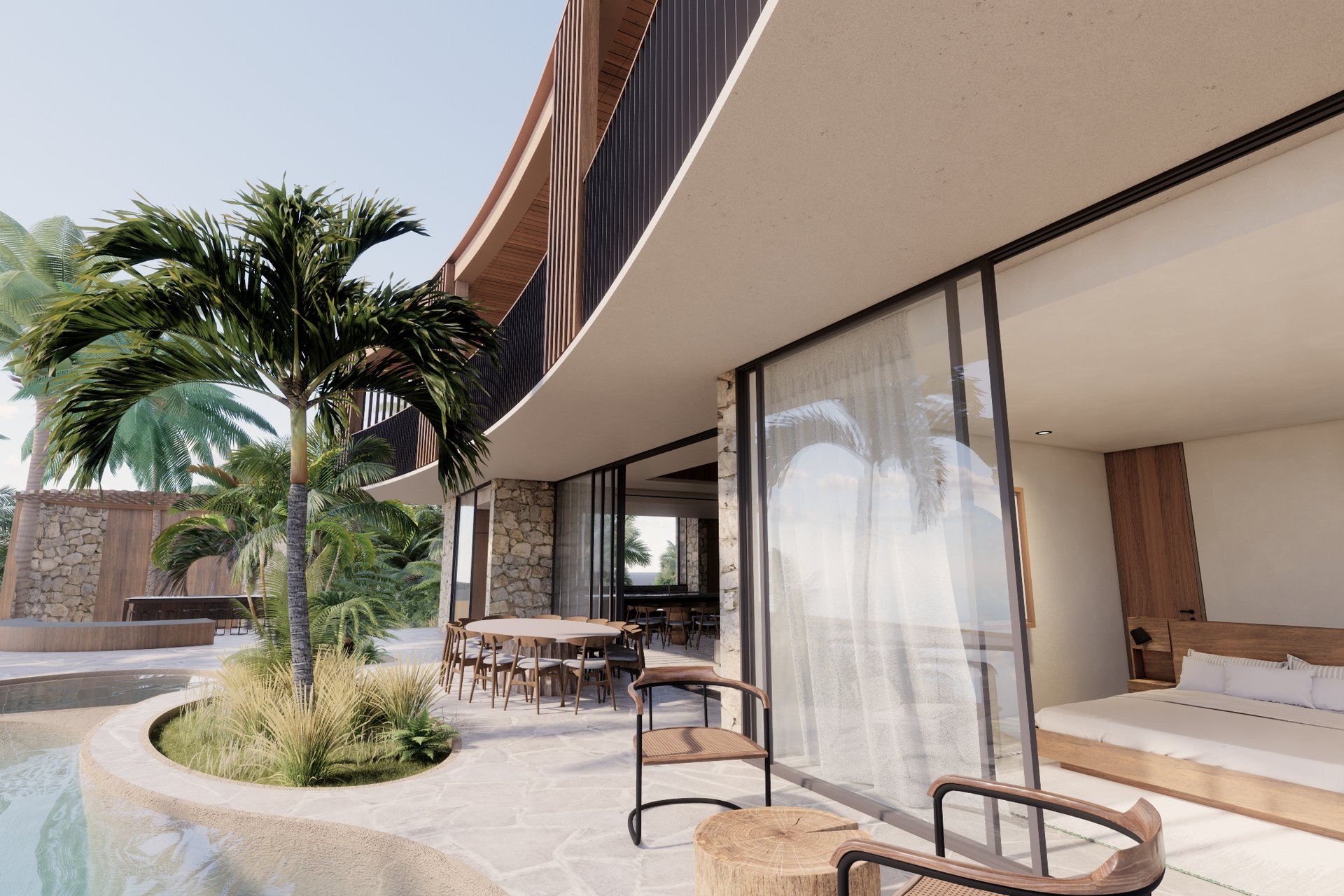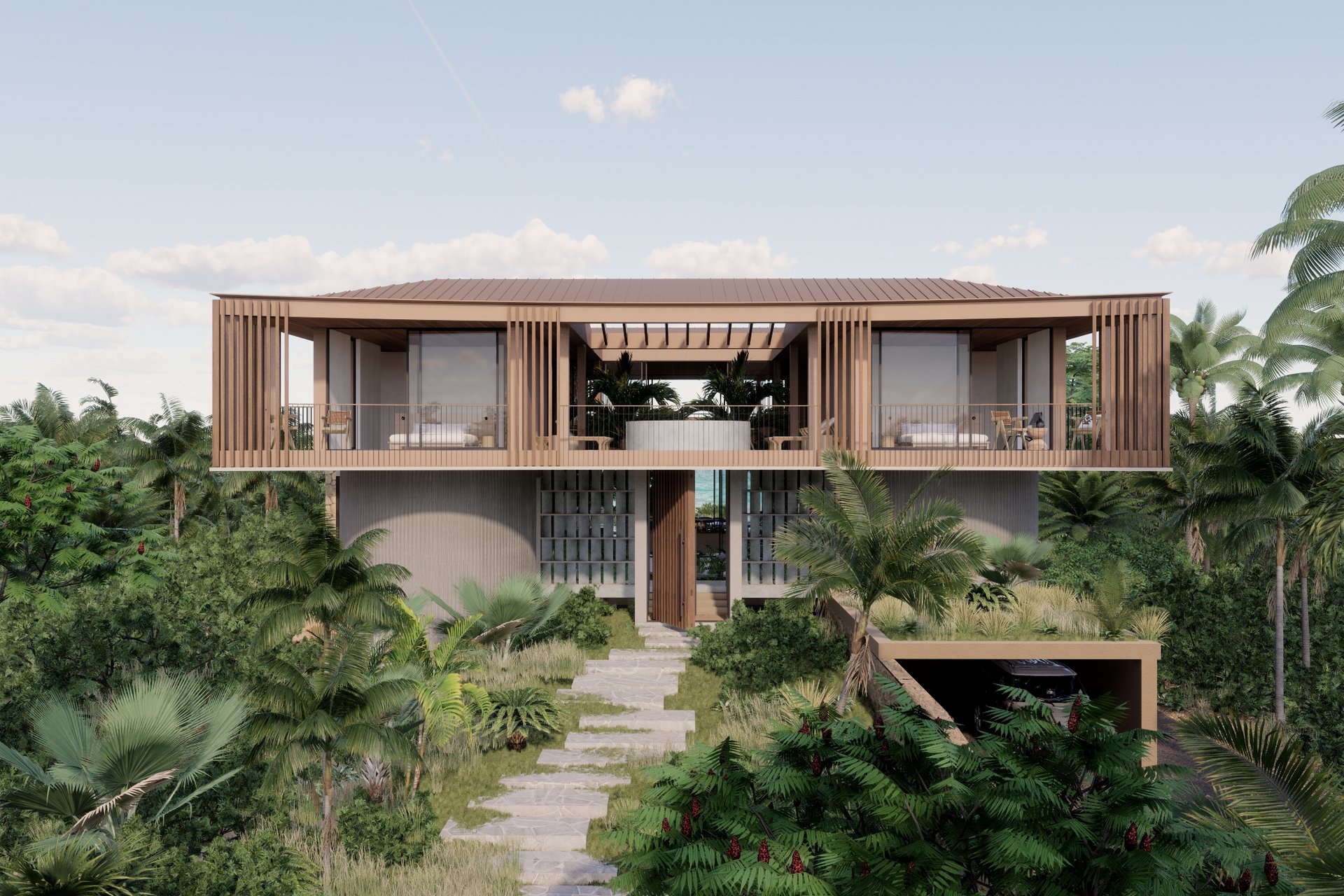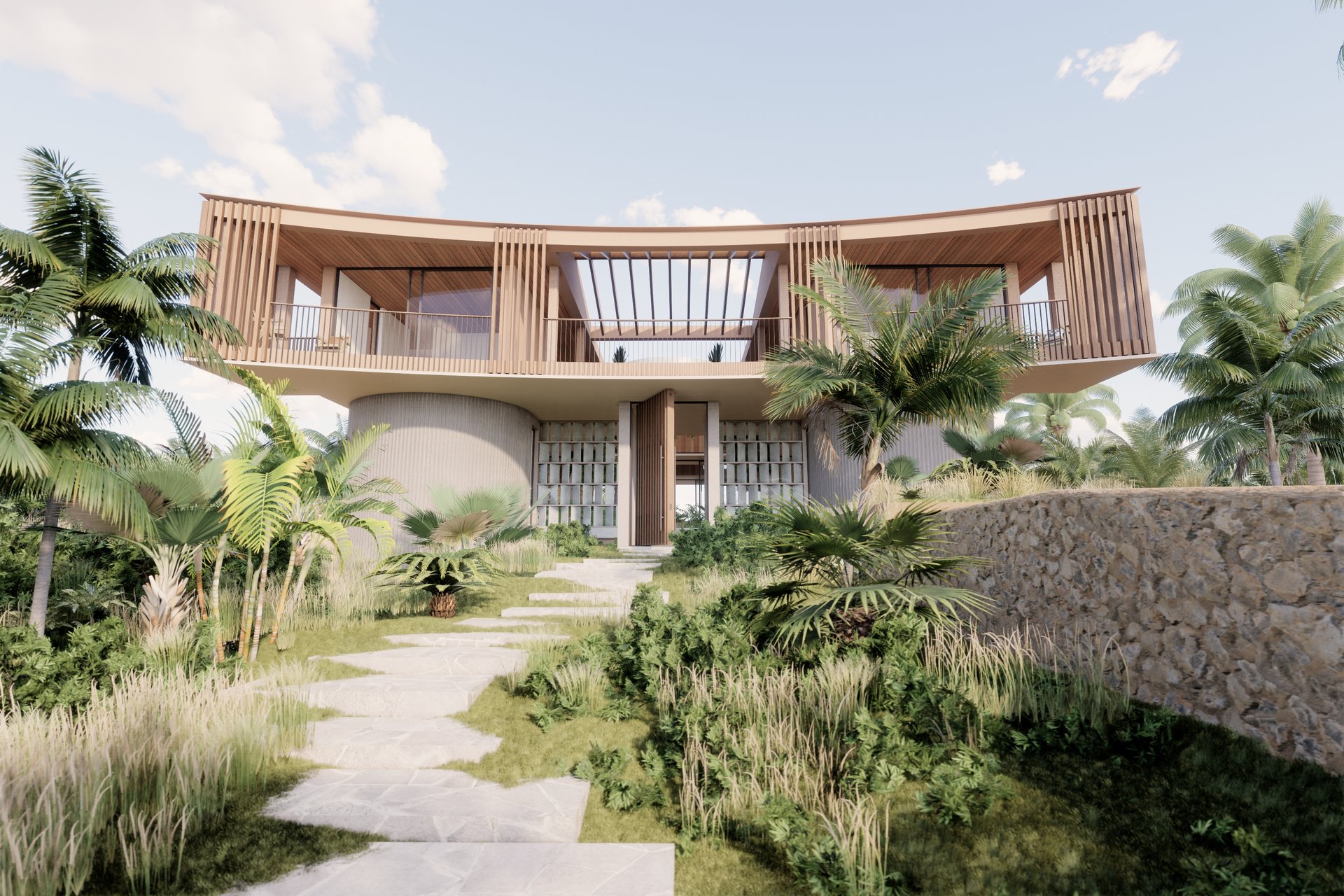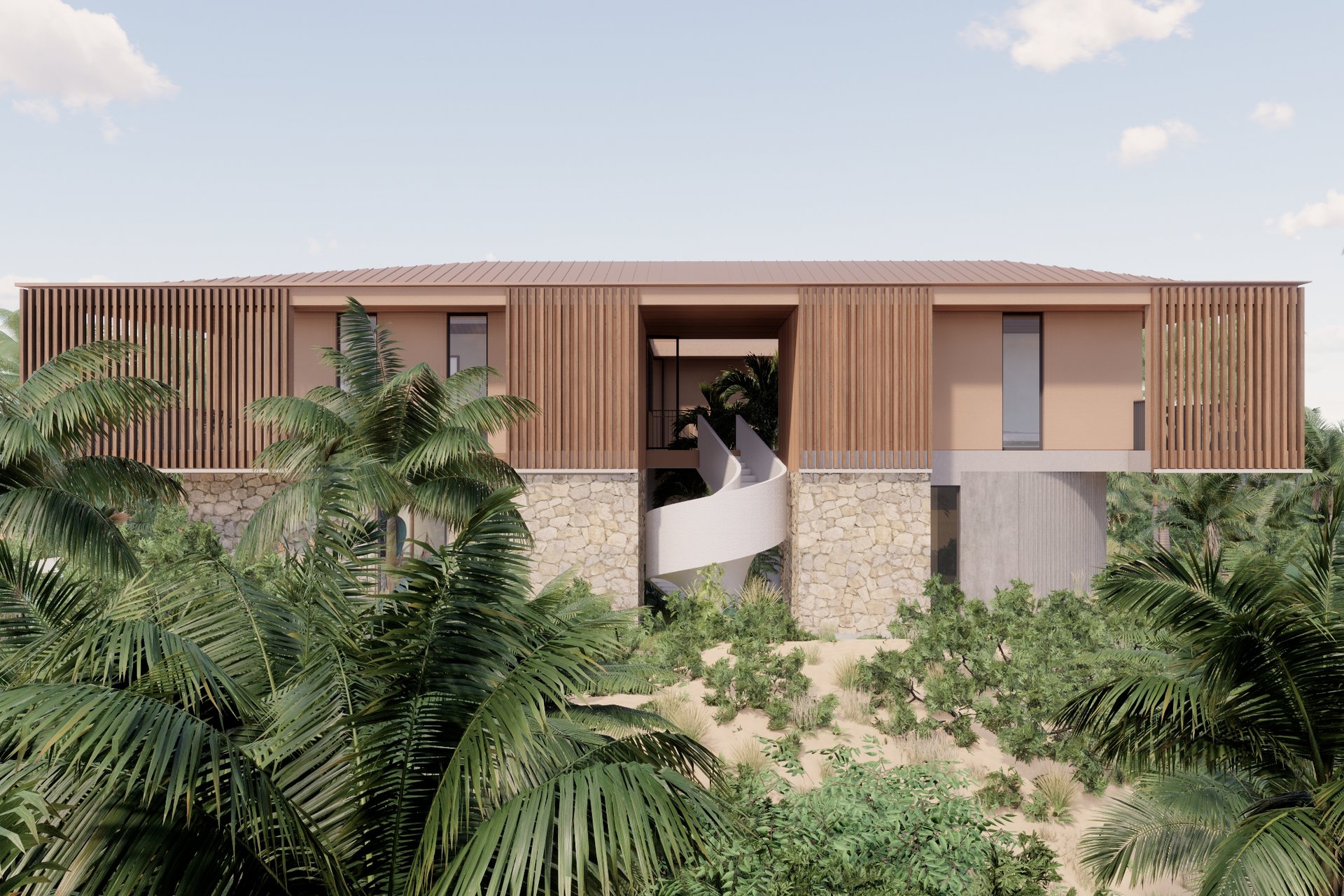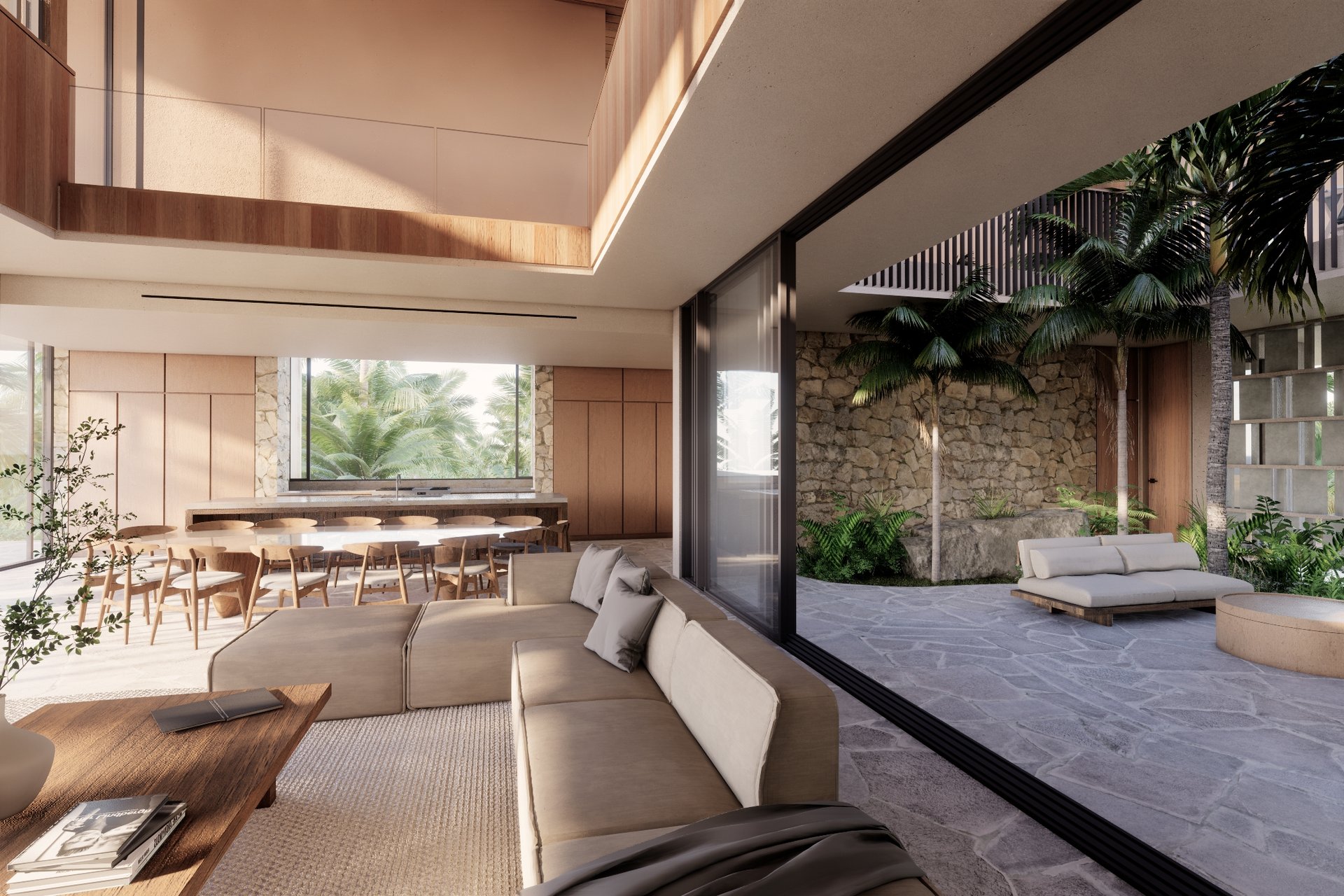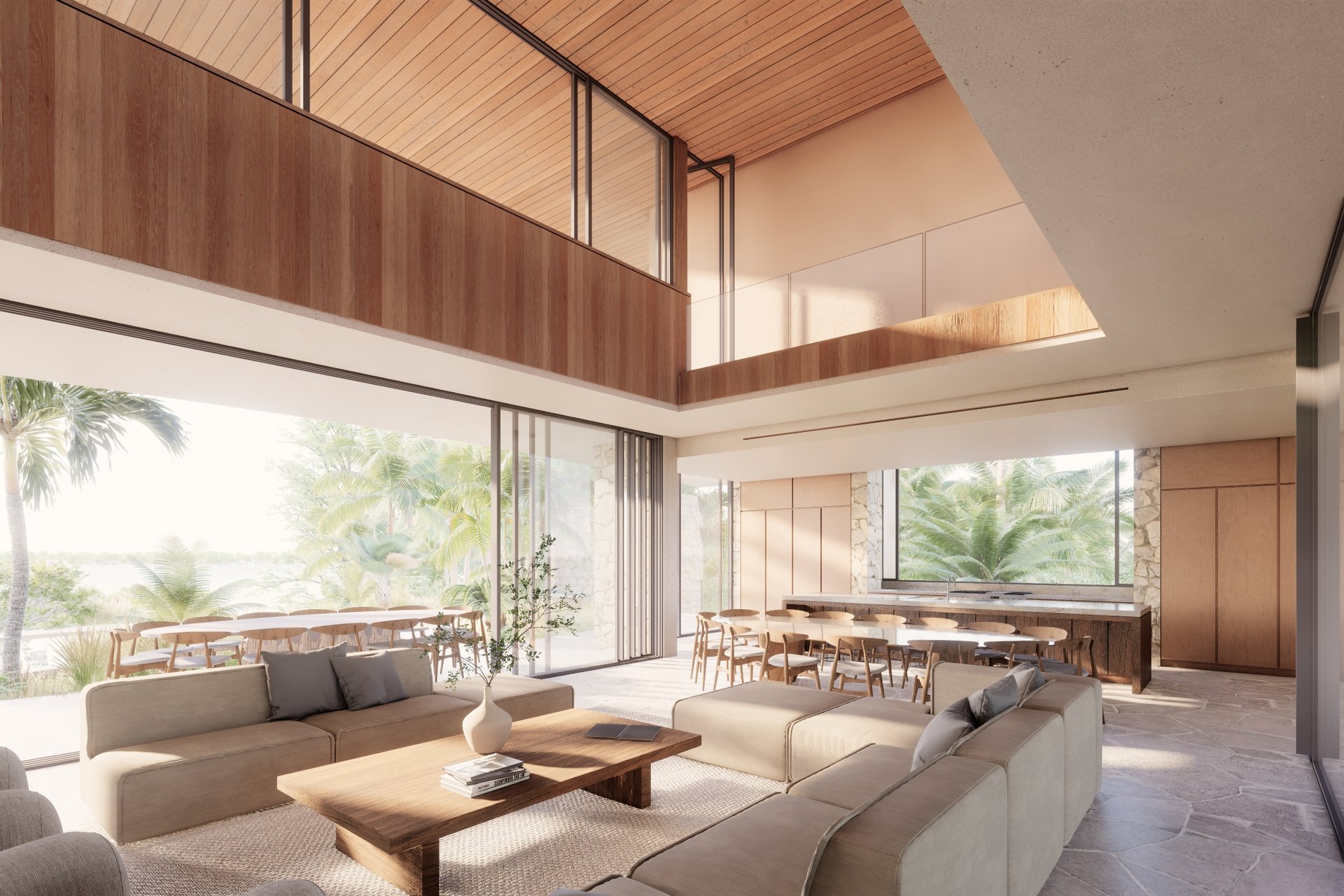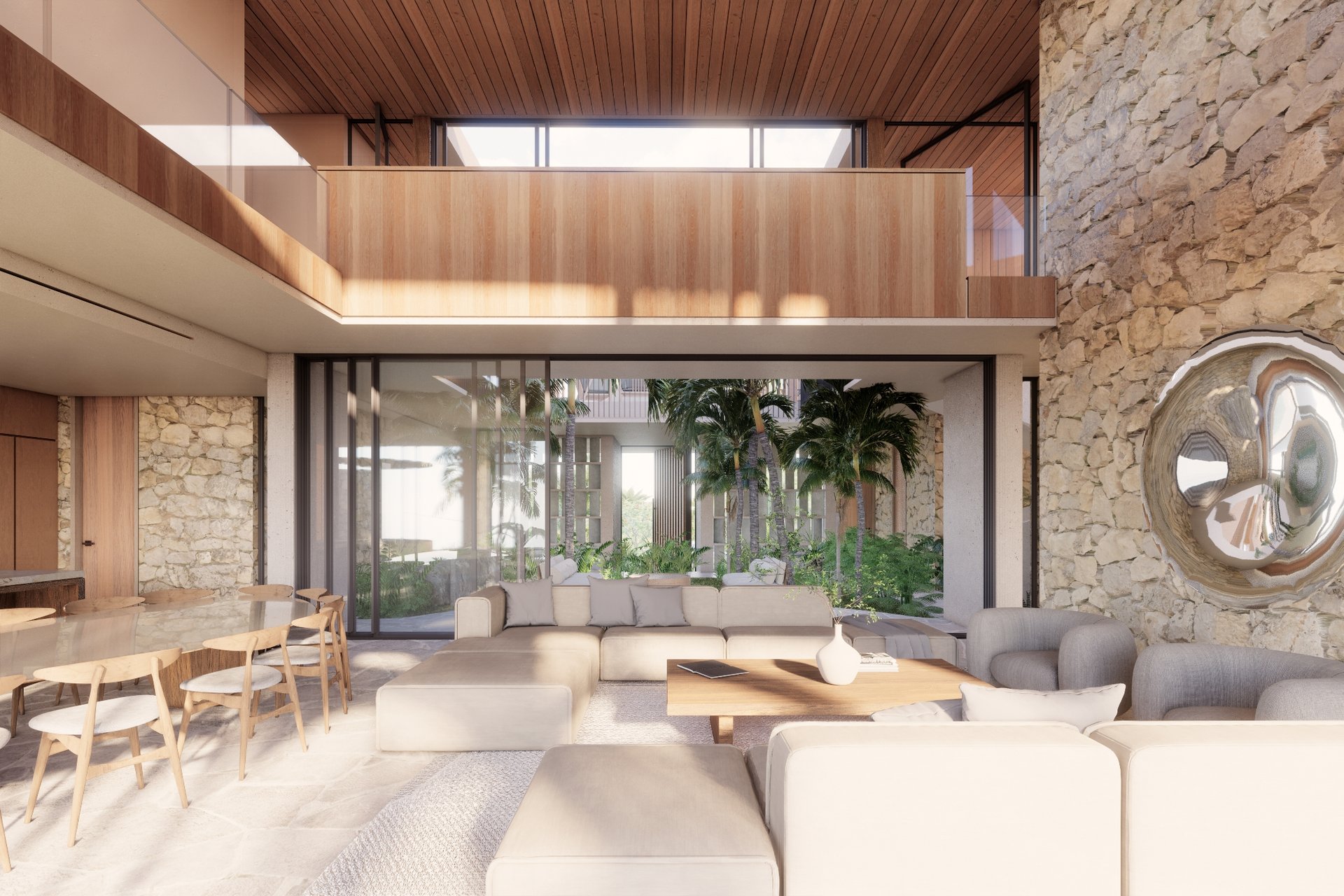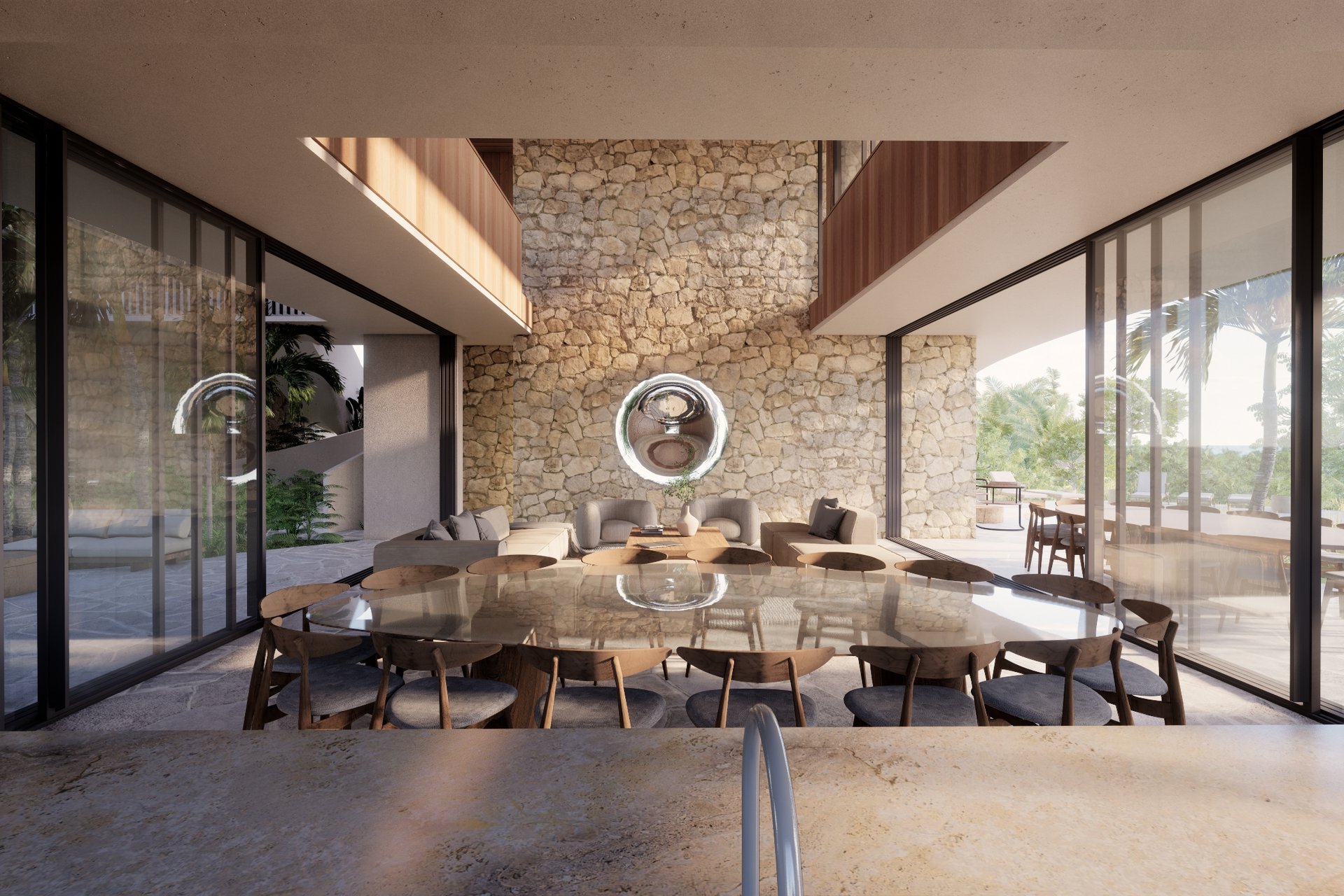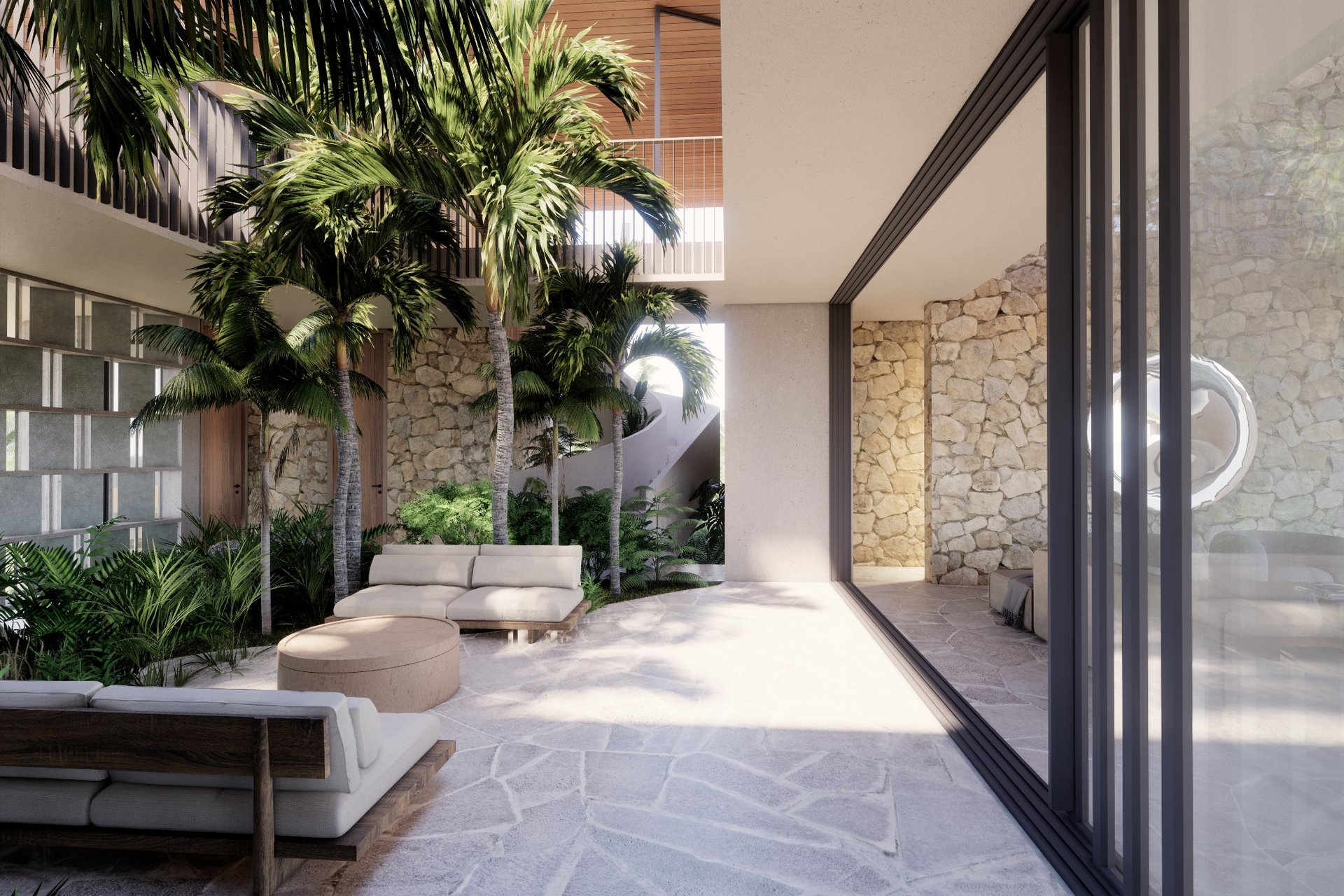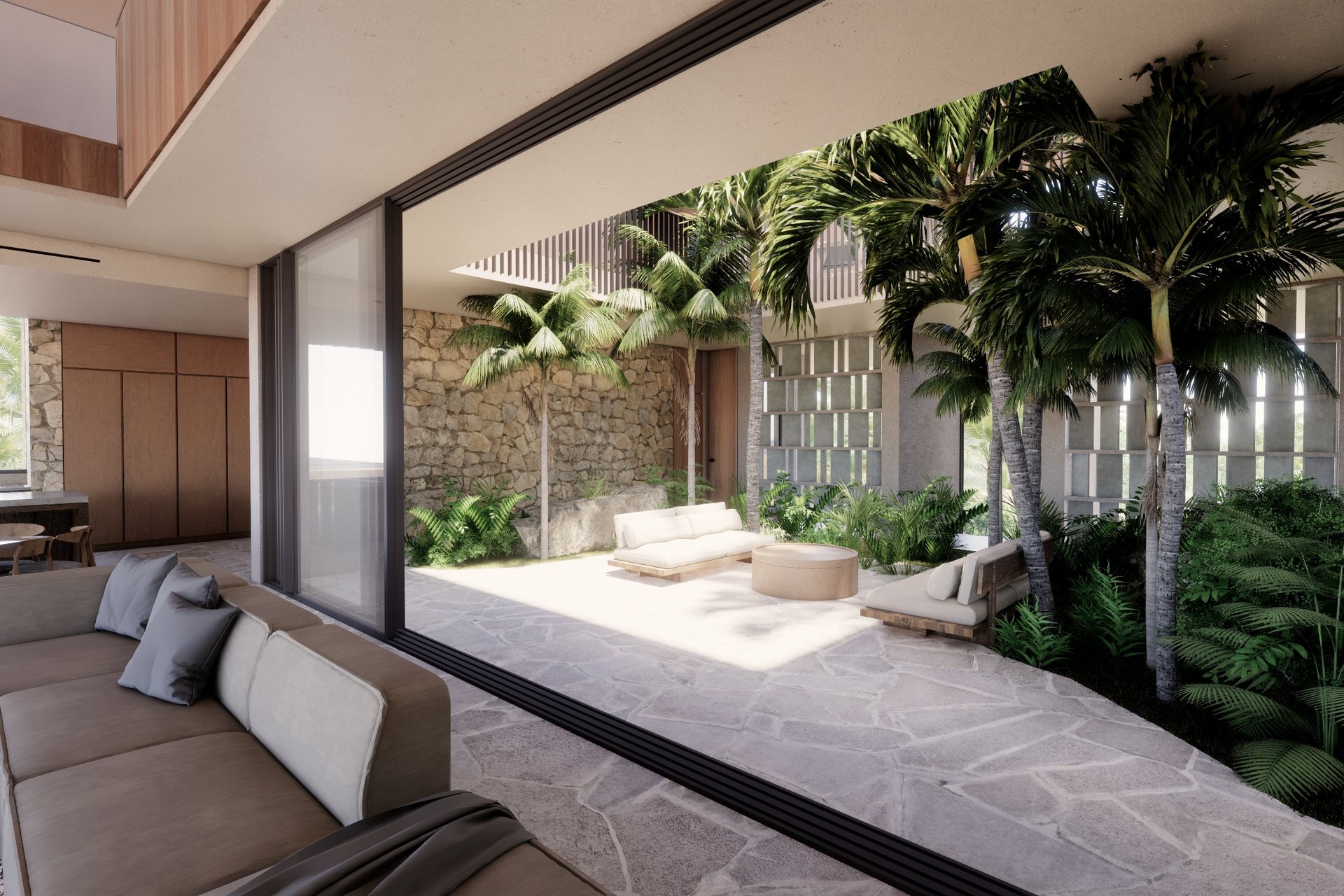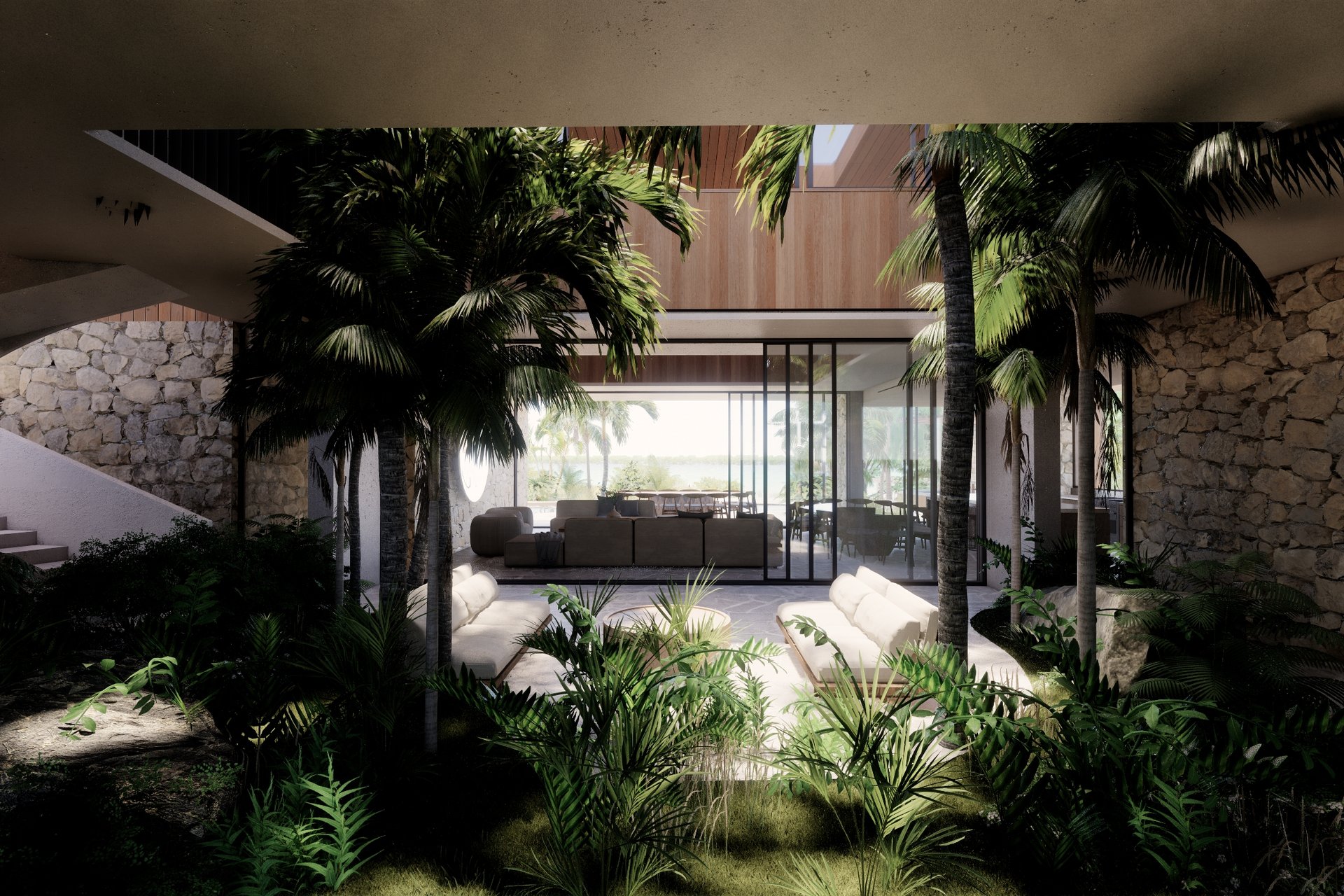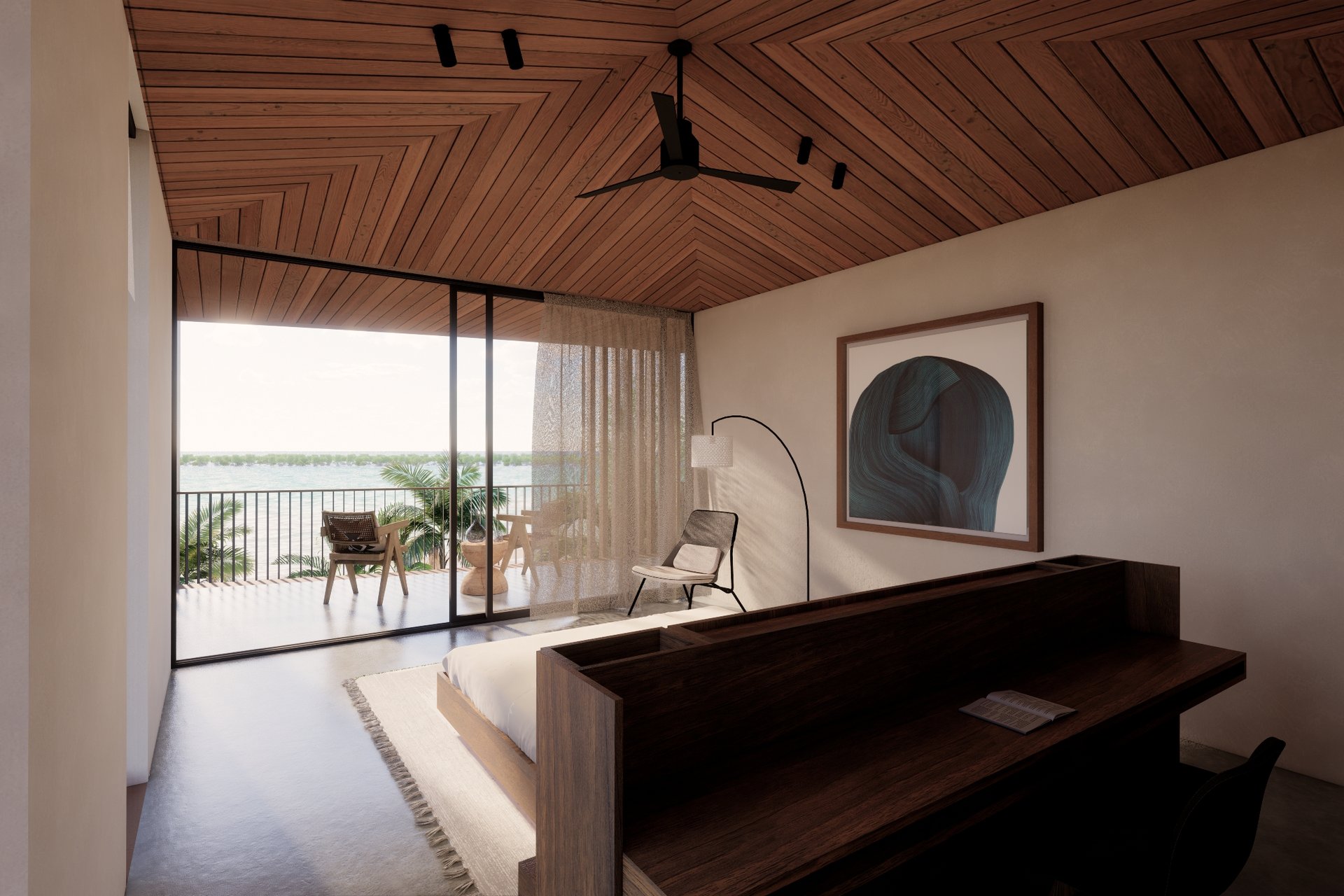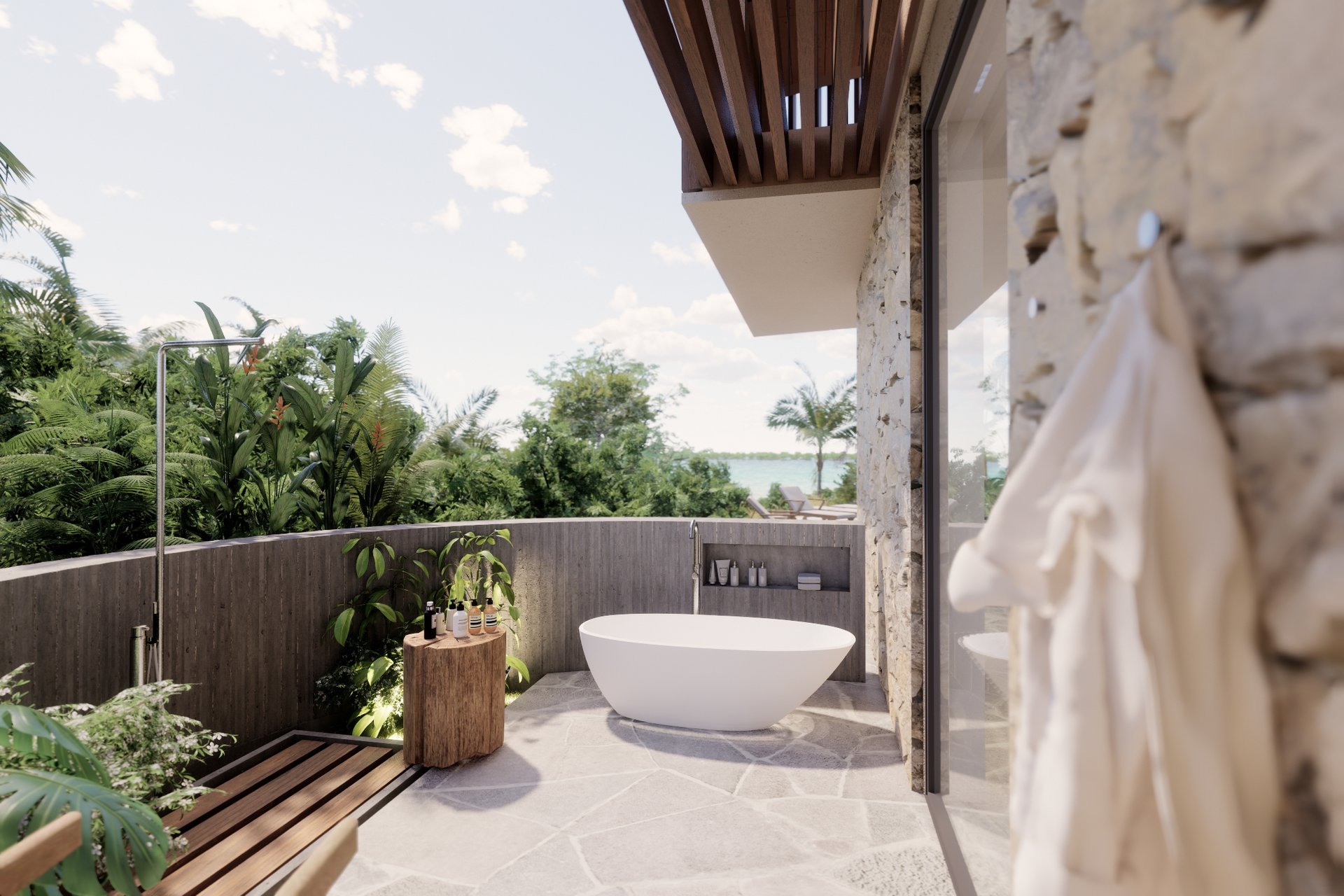 Channel House
Between Palm Groves and Mangroves
Status

Pre-Planning Stage

Location

Emerald Point, Providenciales, Turks and Caicos Islands

Size

5484 sqft GIA

Specification

6 beds, 7 baths

Visualisations

Blee Halligan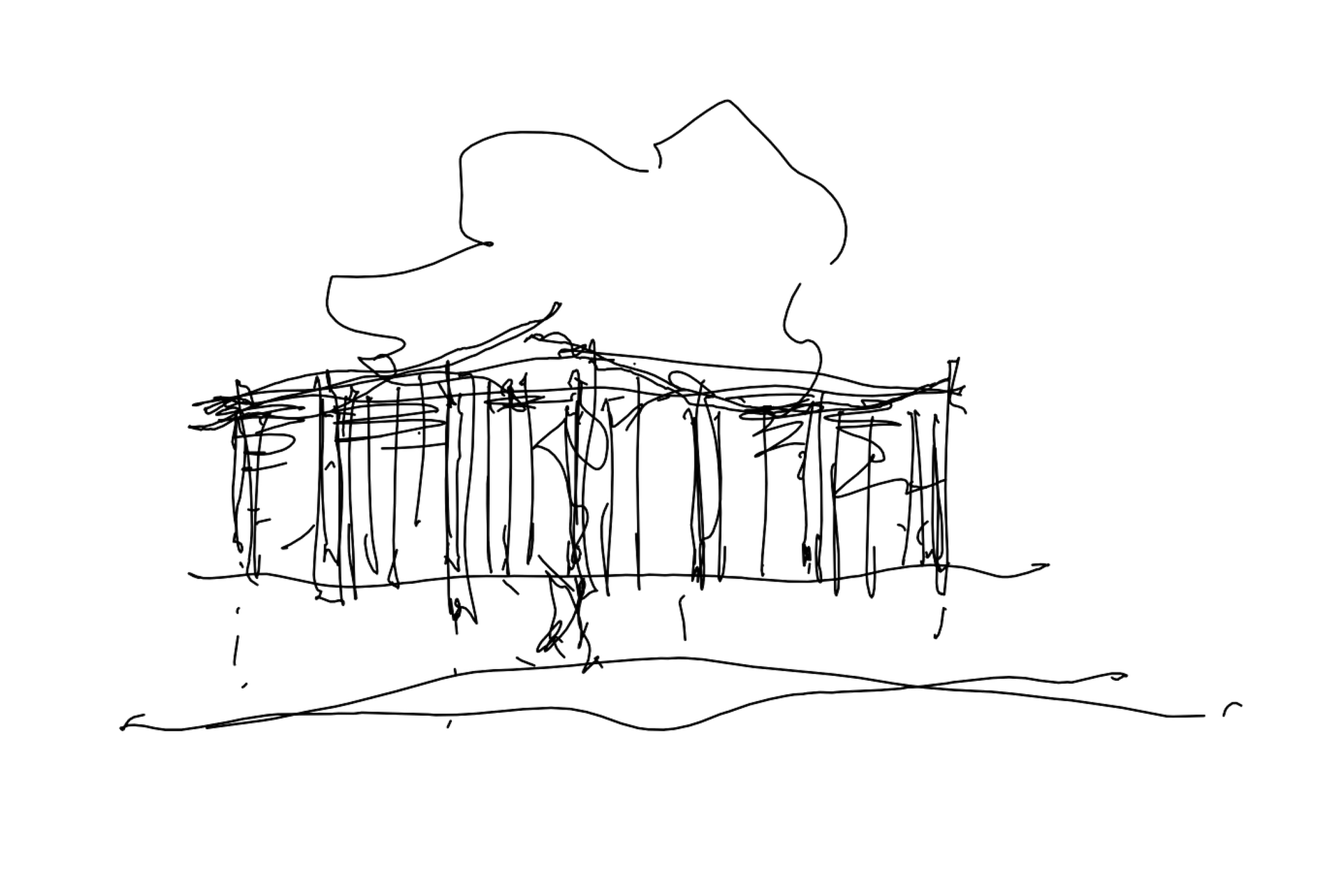 This home is located on the Leeward Channel, Providenciales in the Turks and Caicos Islands. The waterway connects between the shallow waters of the Caicos Bank and the broad arcing beaches of Grace Bay, whilst separating Providenciales from Mangrove Cay and Little Water Cay. The site is densely planted with native vegetation including Wild Sapodilla, Indigo Berry, Cork Trees and Silver Thatch Palms.
Our client's brief was for a 5-bed main house, with separate 1-bed guest house and gym. The specific details of their brief called for a central courtyard with 20' tall tree and that the design must not be a 'white box' - specifically calling for a design that features curves, and a 'flowing design' that is 'natural and organic'.
Our response to the brief and site has sought to design a home that is 'softly sculpted' to save the best of the vegetation and respond to the gentle arcing 'bight' of the Leeward Channel, with gently curved facades. The house is tapered so that it is broader on the beach and narrower in the thicket of palms facing the road. This subtle 'wedge-shaped' plan enhances the broad aspect across the mangroves and cays to the east, whilst it also encourages the flow of prevailing easterly breezes through the home.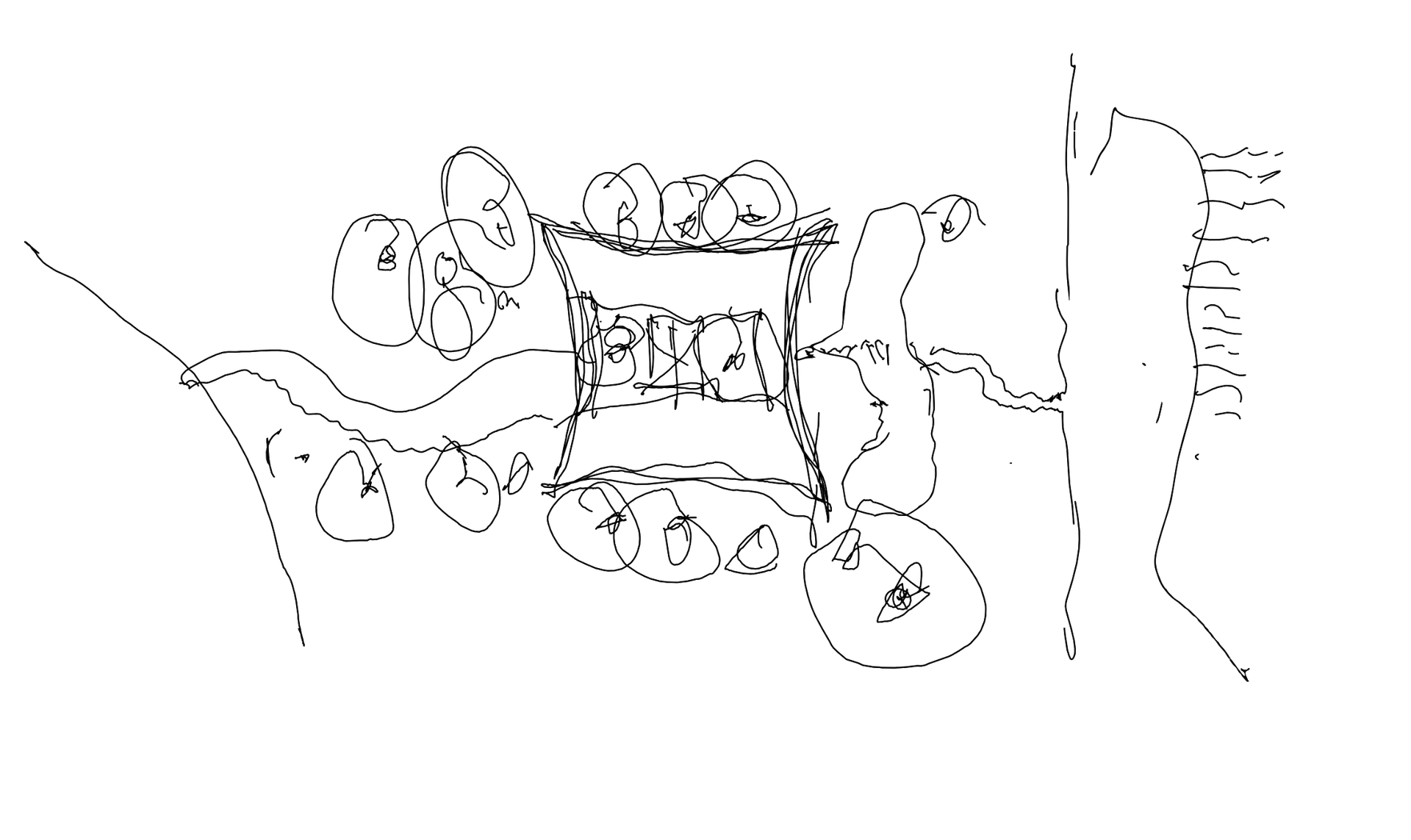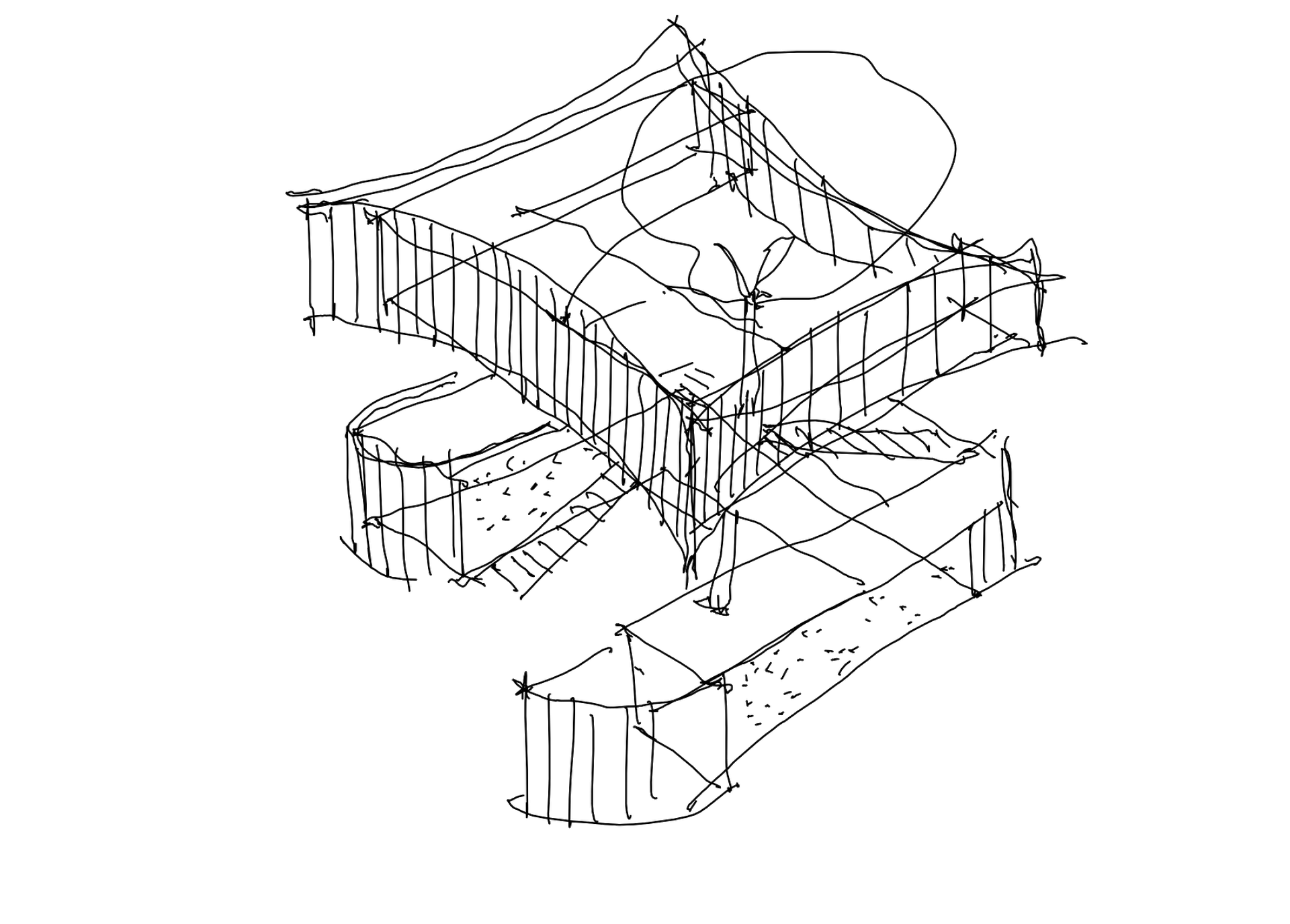 Deep verandahs mark the four corners of the building at the upper level for 3 bedrooms and a covered bar. The central portion features as shaded terrace on both the east and west facing elevations, with the later having a dipping pool for enjoying the sunset. A shaded cloister wraps around a central courtyard and features a tall Banyan Tree that provides dapled shade for dining under. This central courtard sits adjacent to a double-height living and dining room, which can be fully opened to allow all spaces to function as one large entertaining space.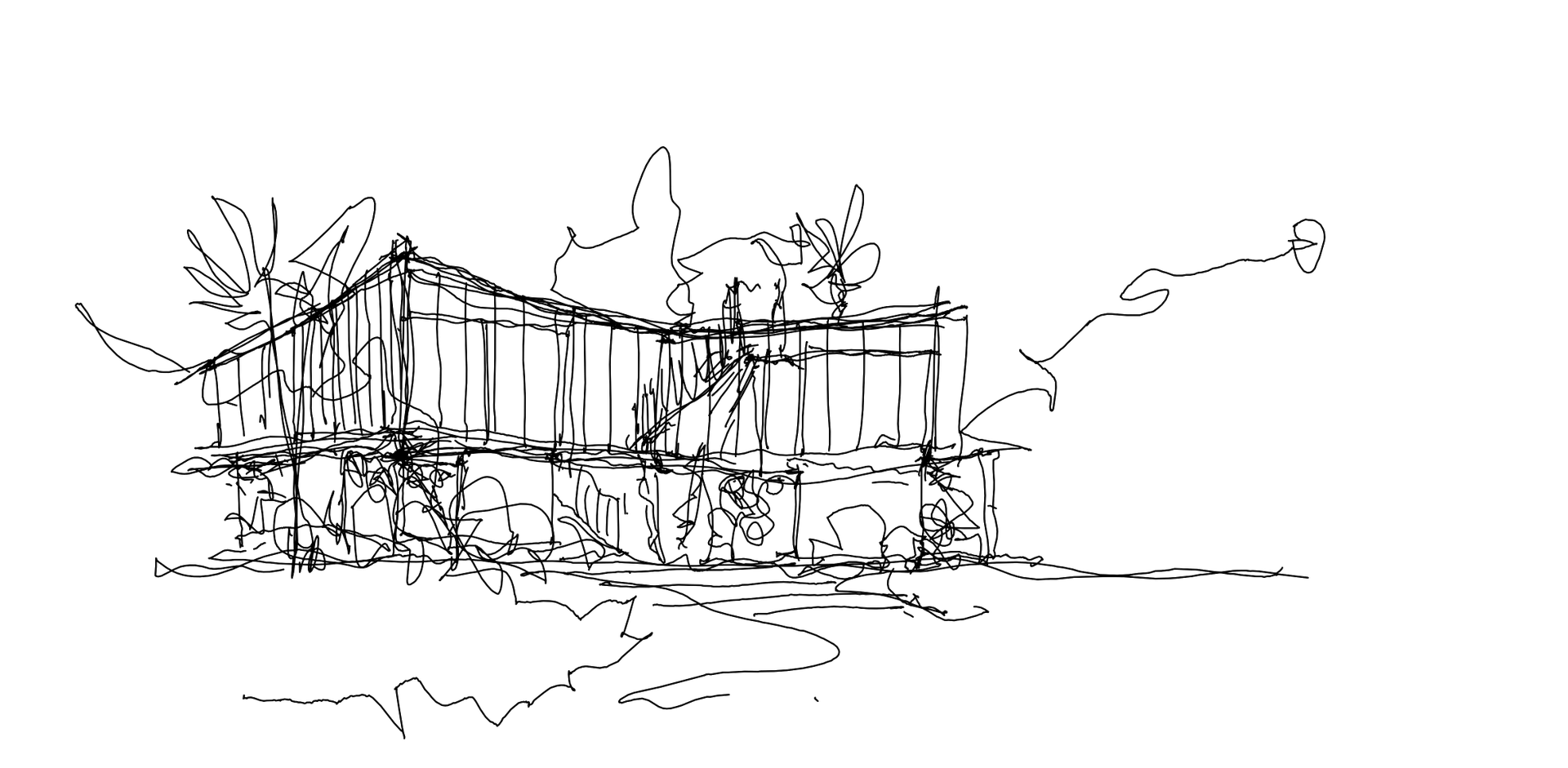 Softly sculpted to save native vegetation and respond to the gentle arcing 'bight' of the channel.