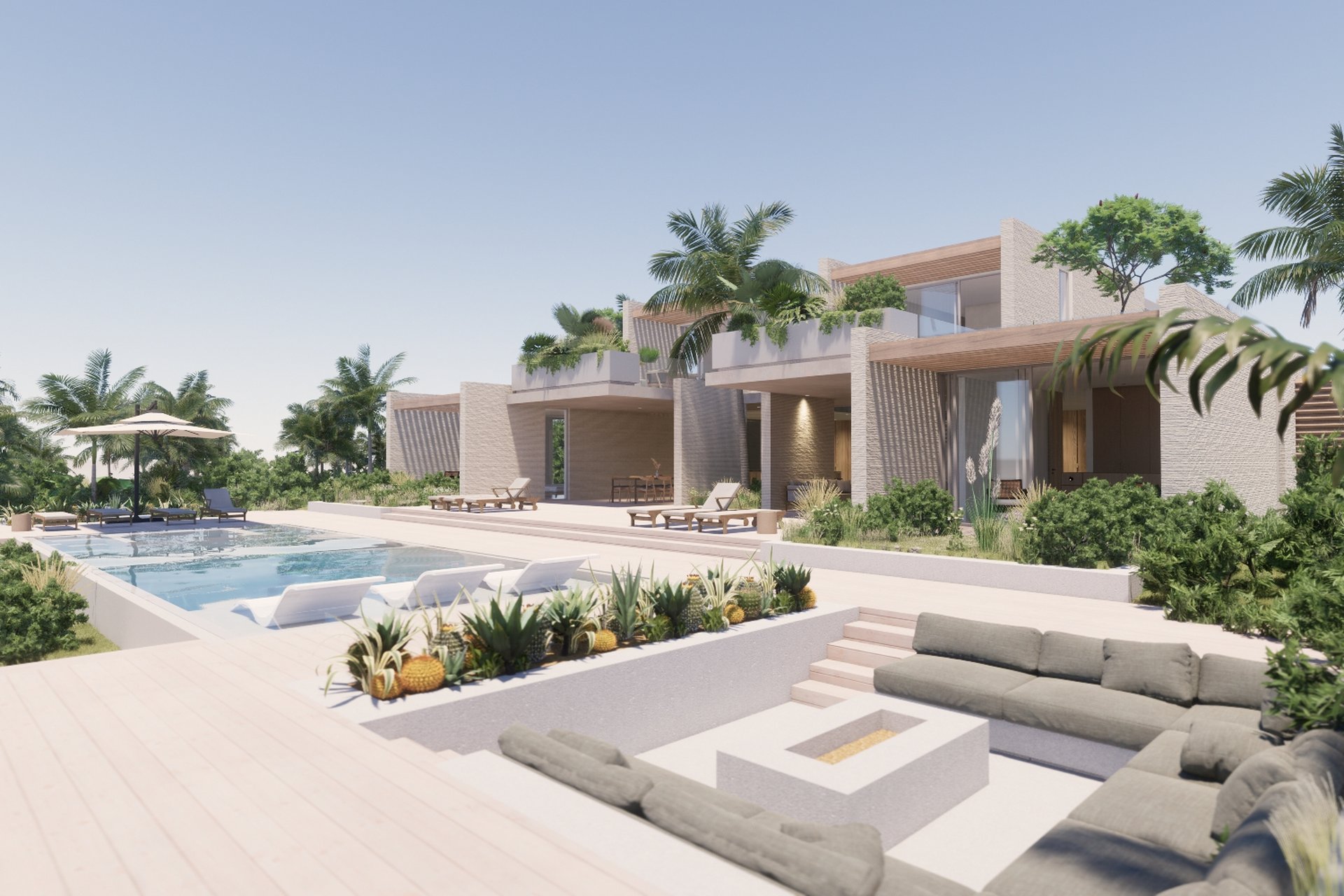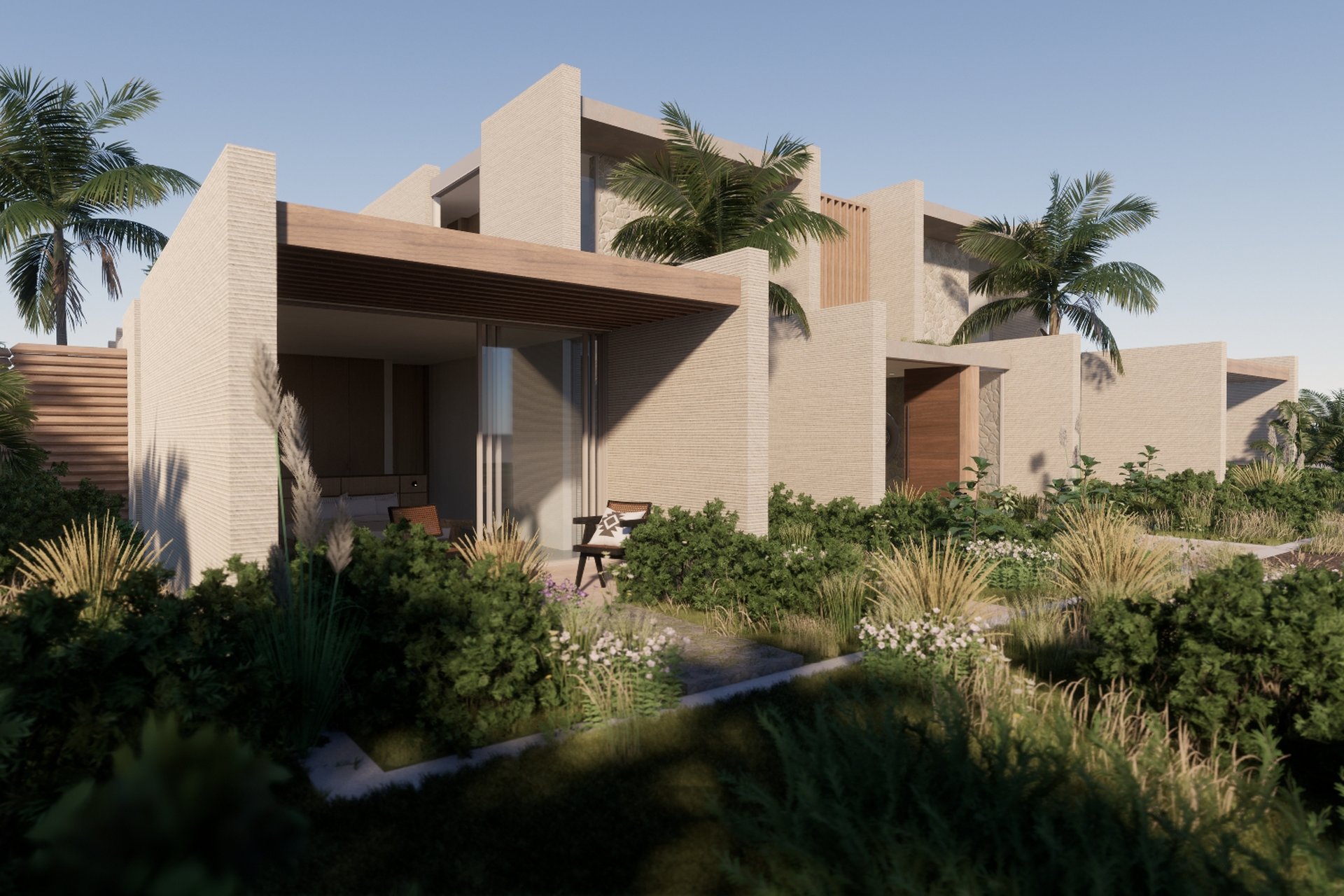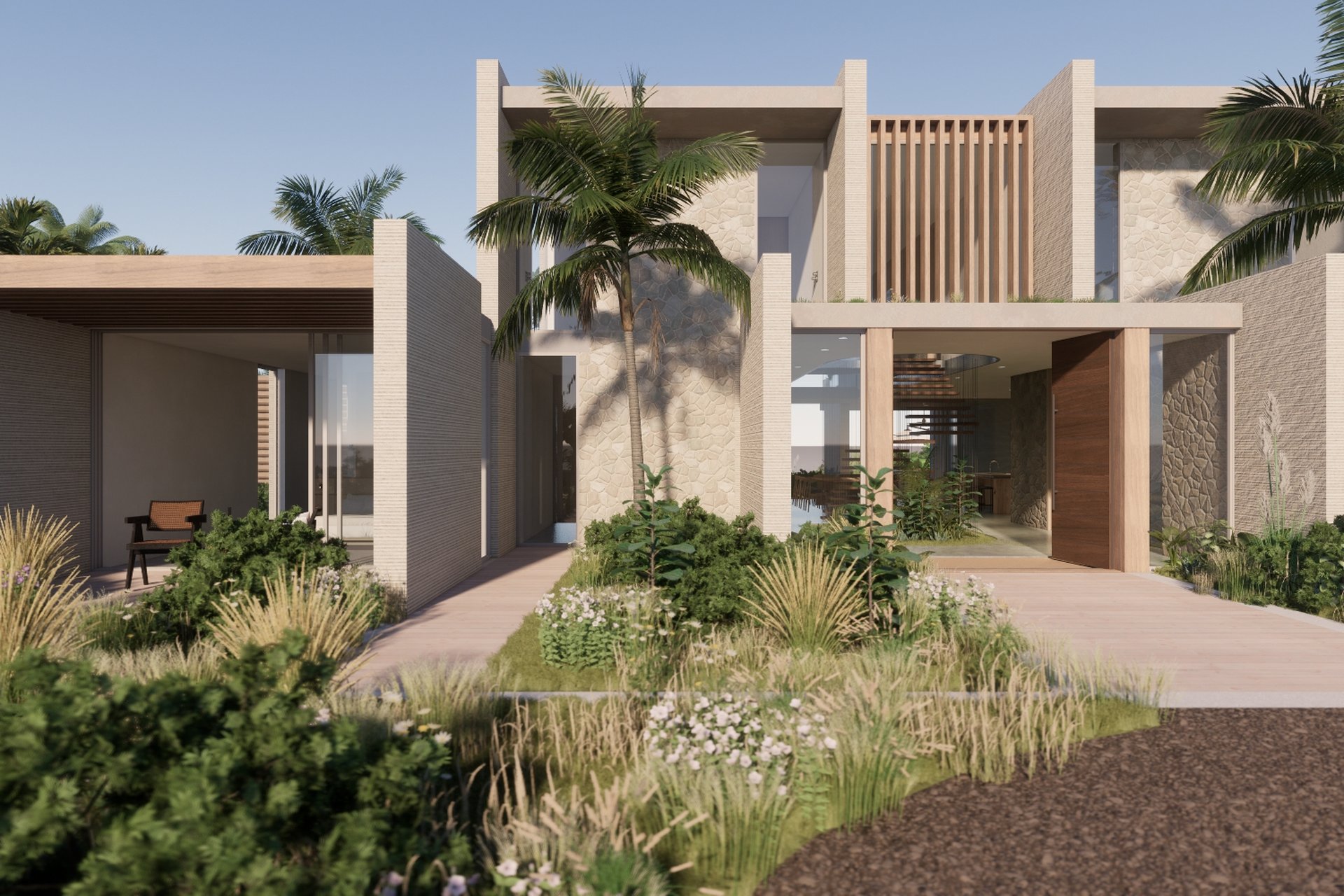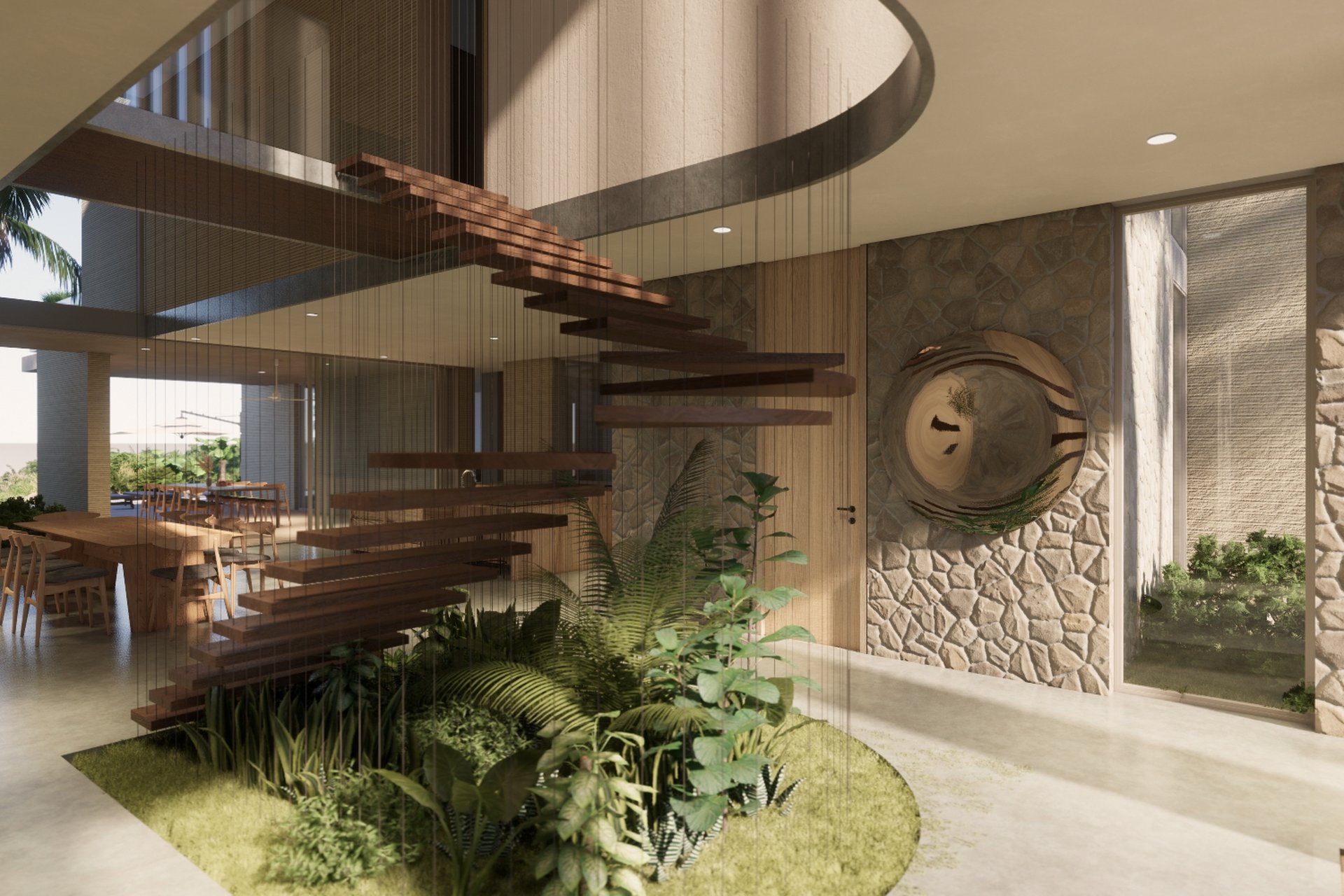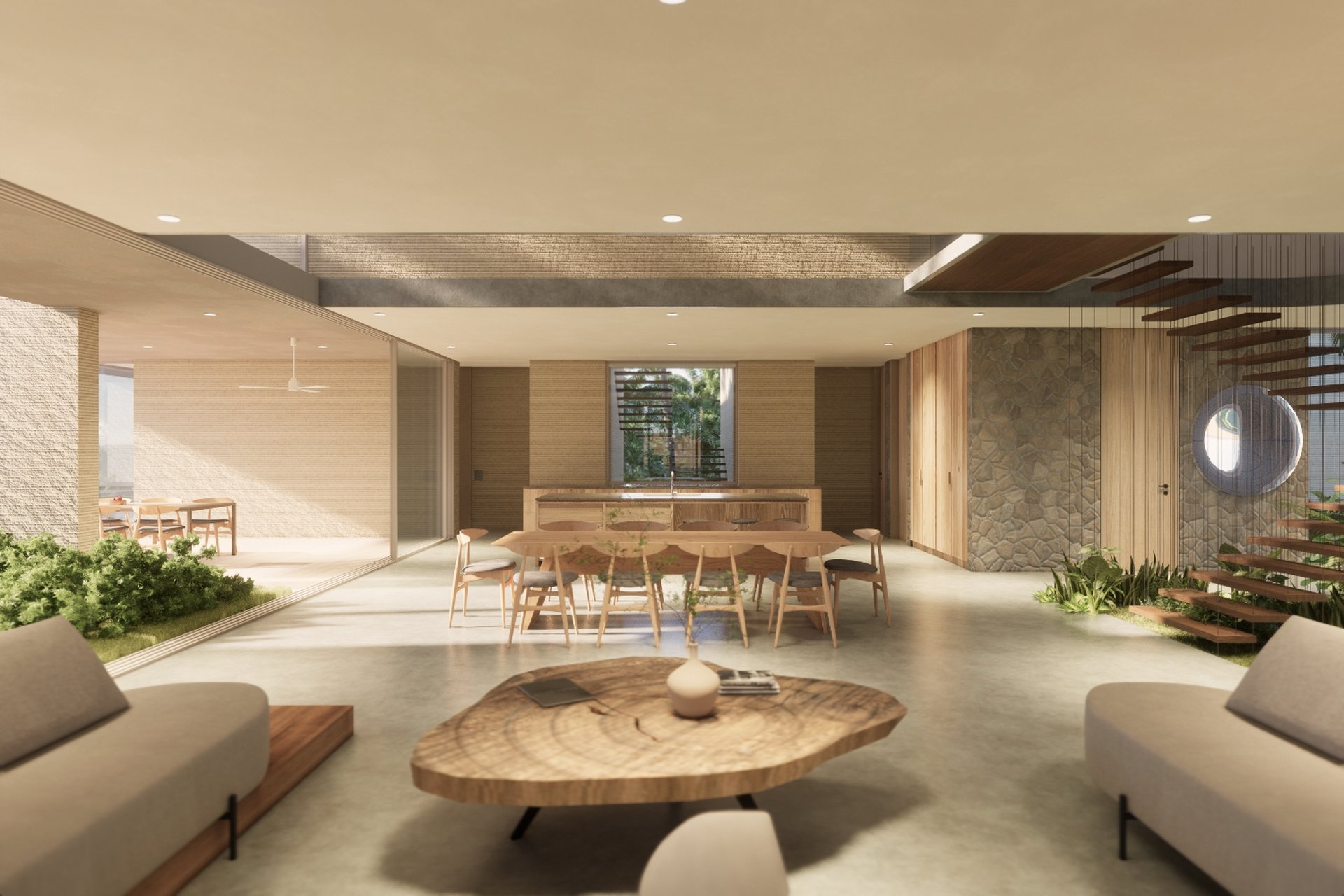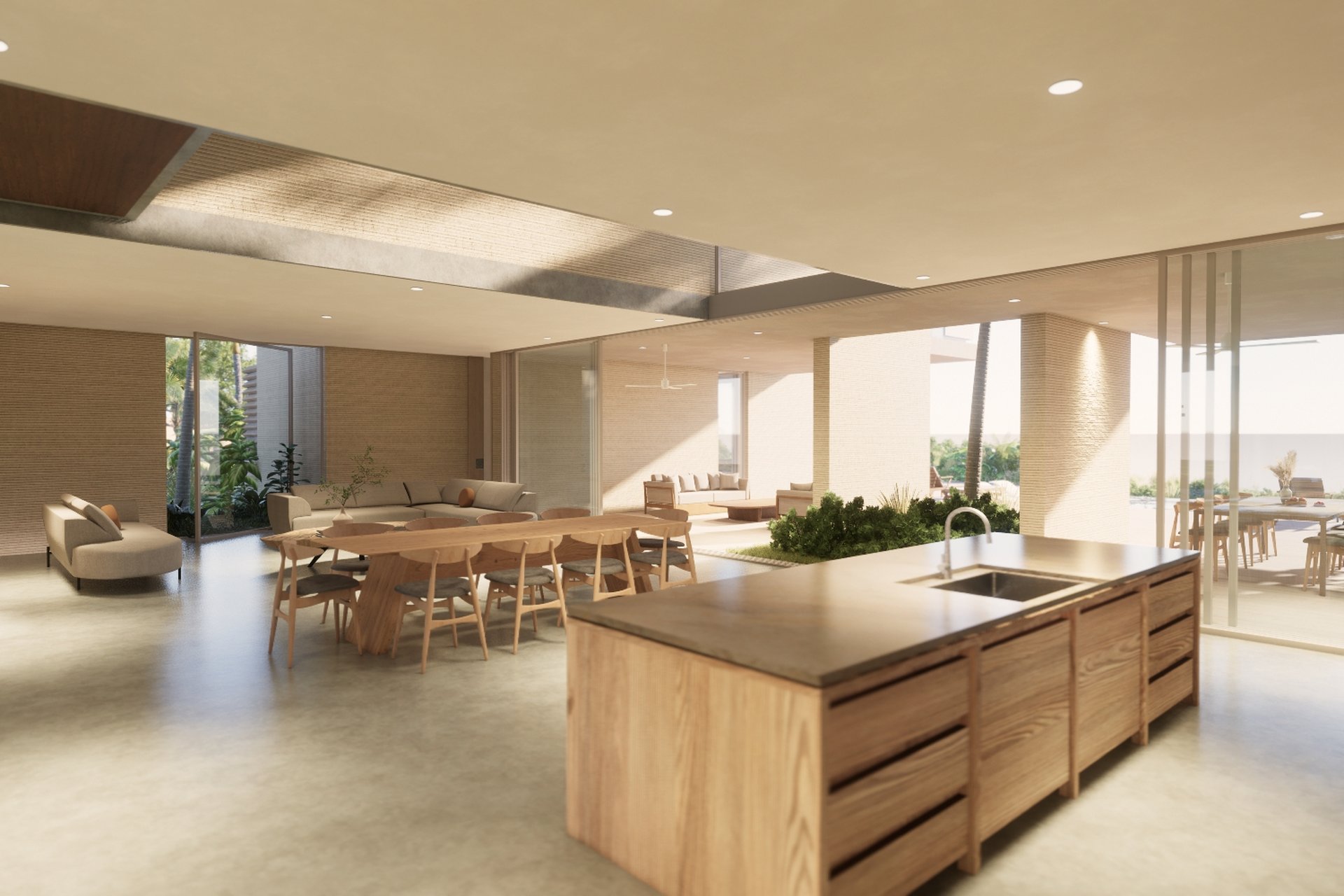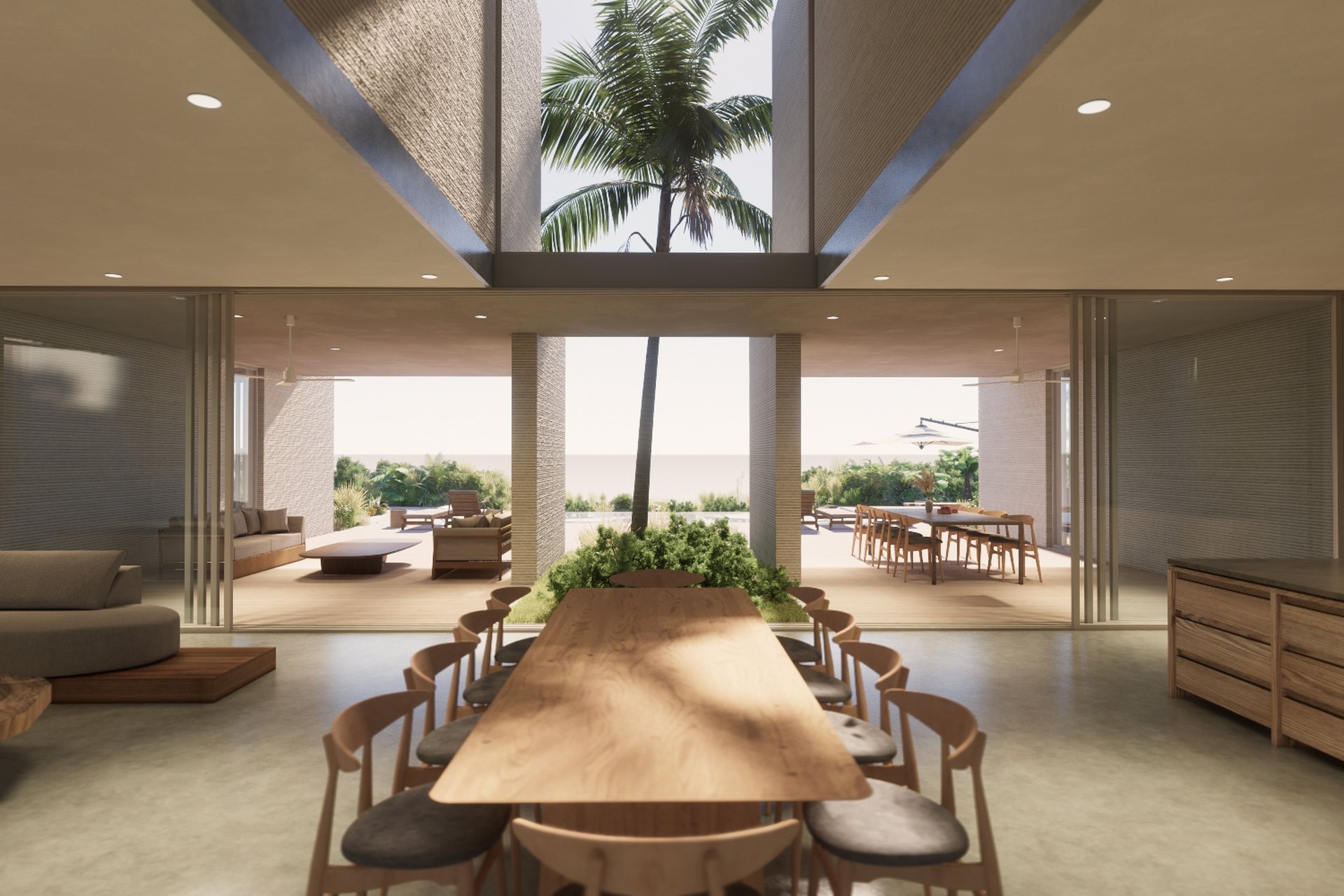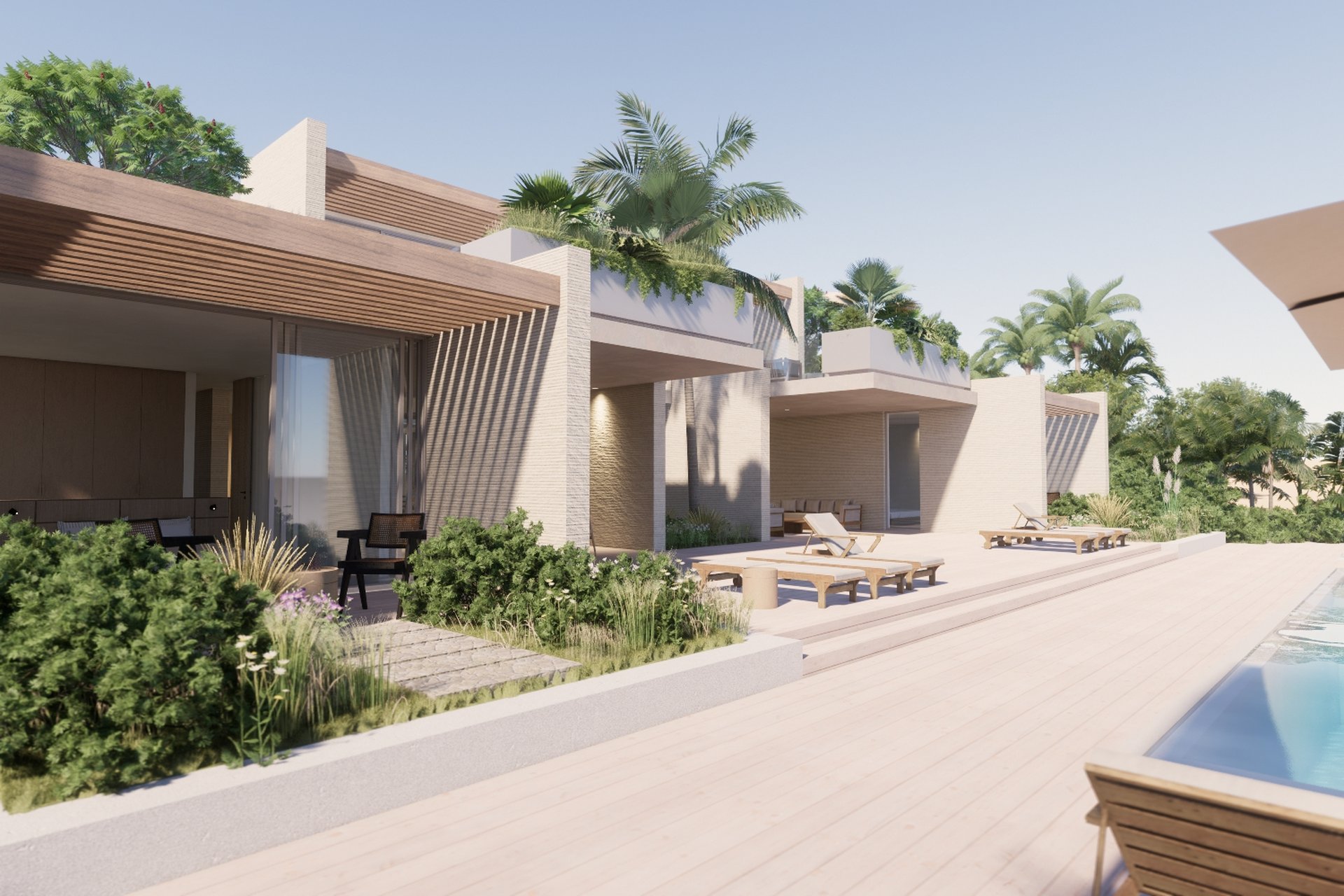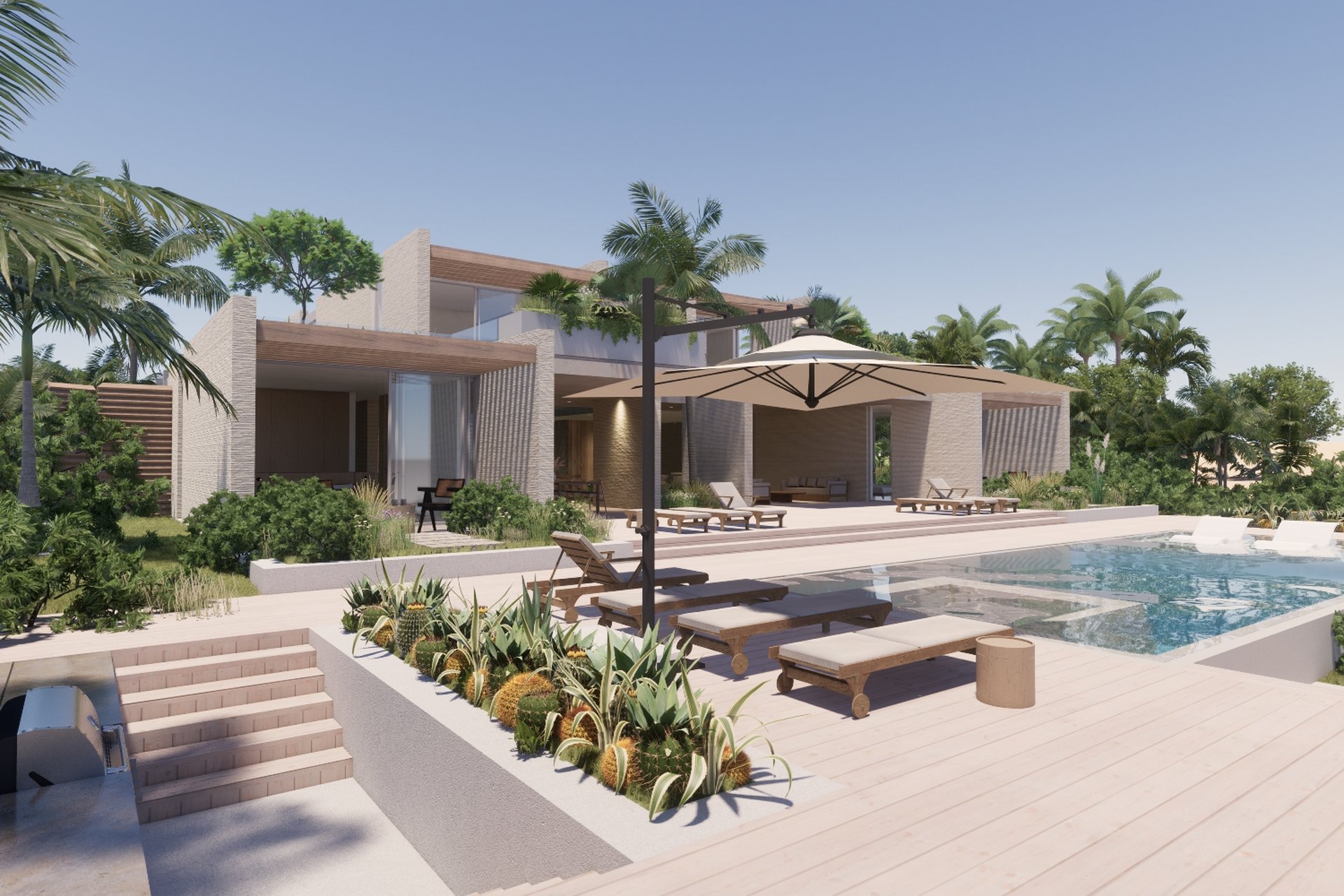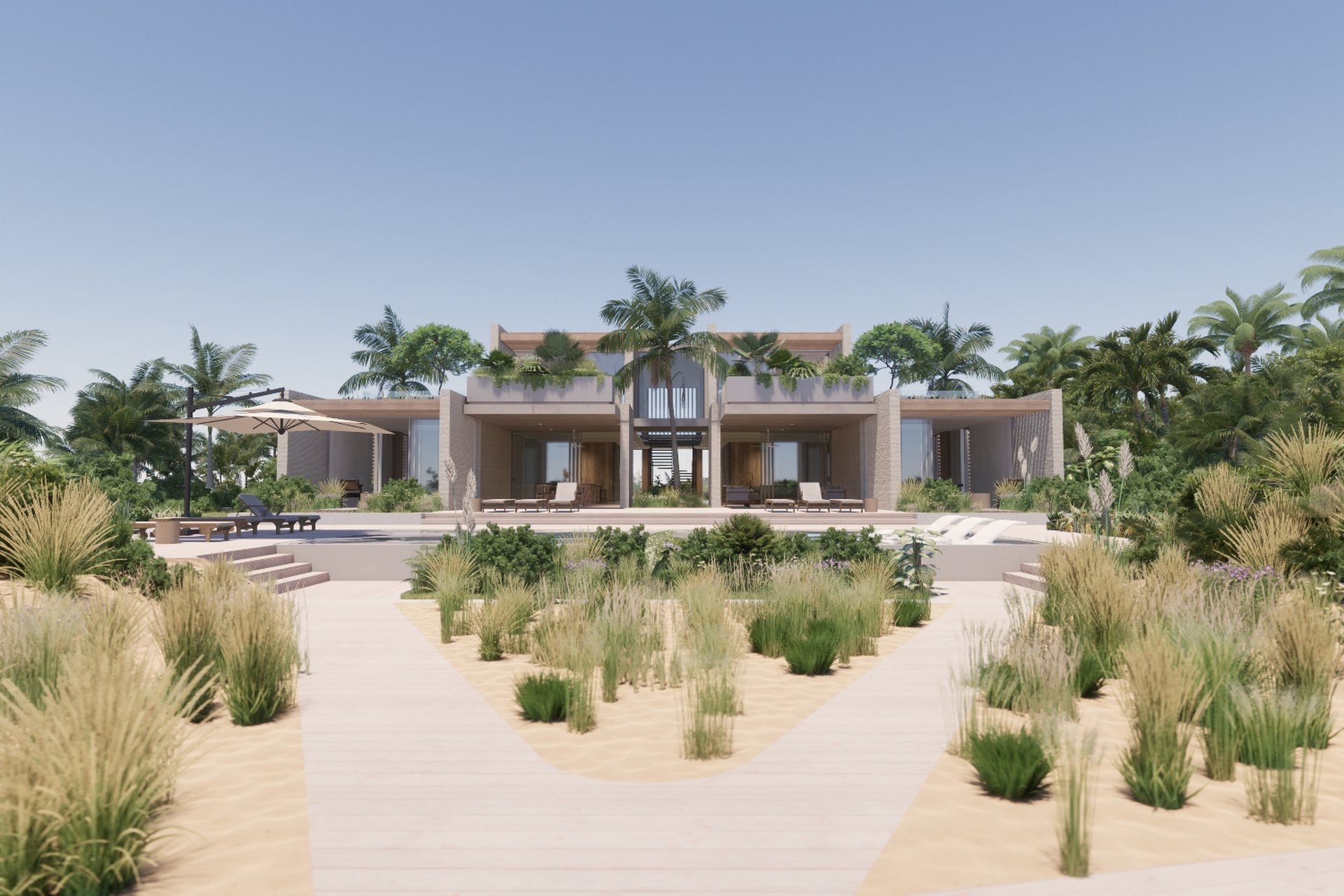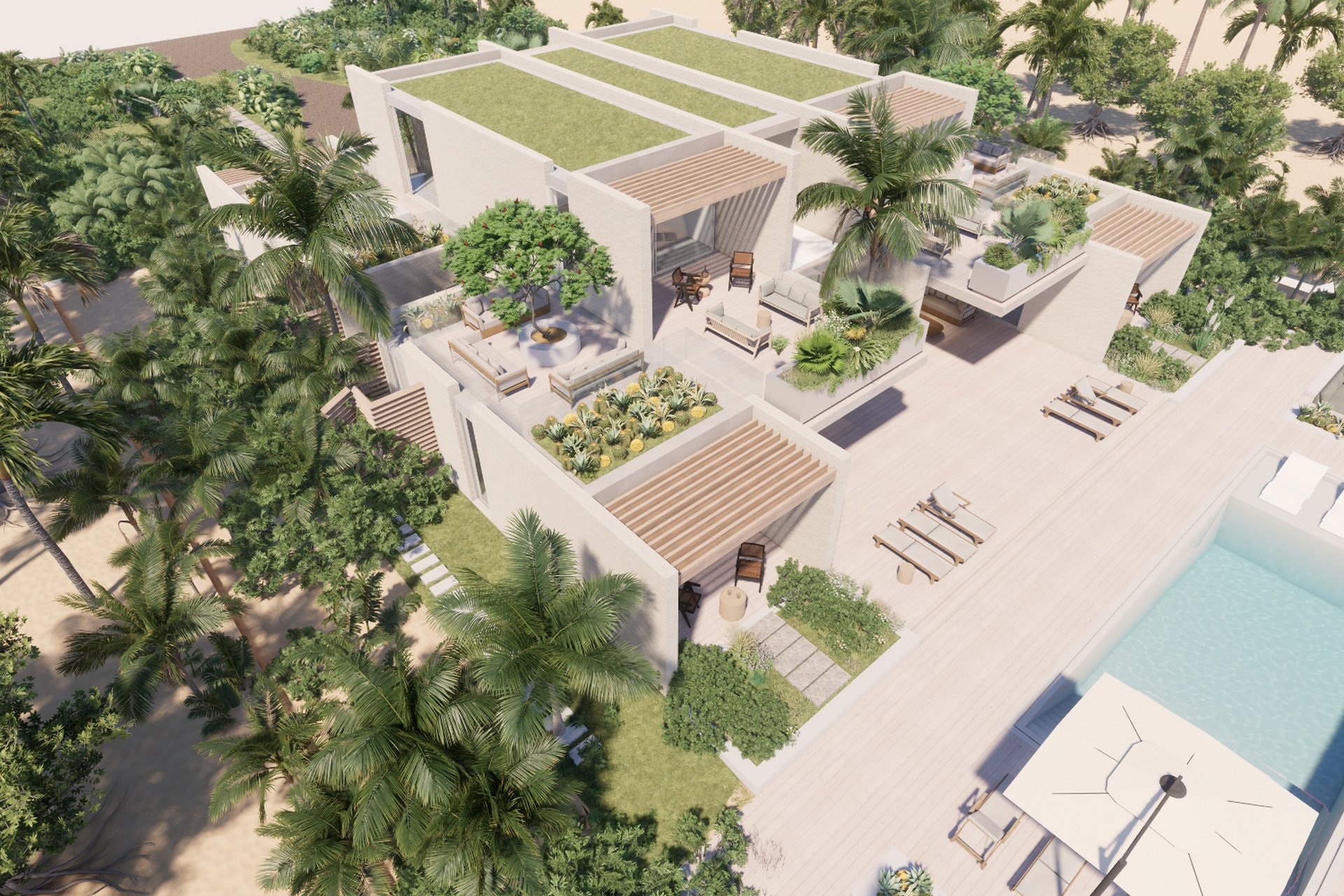 Terrace House
Terraced to Enhance Outdoor Living
Status

Pre-Planning Stage

Location

Emerald Point, Providenciales, Turks and Caicos Islands

Size

4815 sqft GIA

Specification

6 beds, 6.5 baths

Visualisations

Blee Halligan
This home is located at Emerald Point, in the Leeward area of Providenciales, Turks and Caicos Islands. Our Clients' brief was for circa 4400-4700 sqft of internal space, with 5-6 bedrooms and flexibility to convert two ground floor bedrooms into a gym or media room. We were given no reference projects or guidance on style, so the design was developed as a pure response to the site alone.
The site is oriented on an east/west axis, with frontage to a canal and potential for views of Grace Bay from the upper levels. The land itself has been regraded over the years and so features no indigenous planting or topographic features of note. To some degree, it is a 'blank canvas'.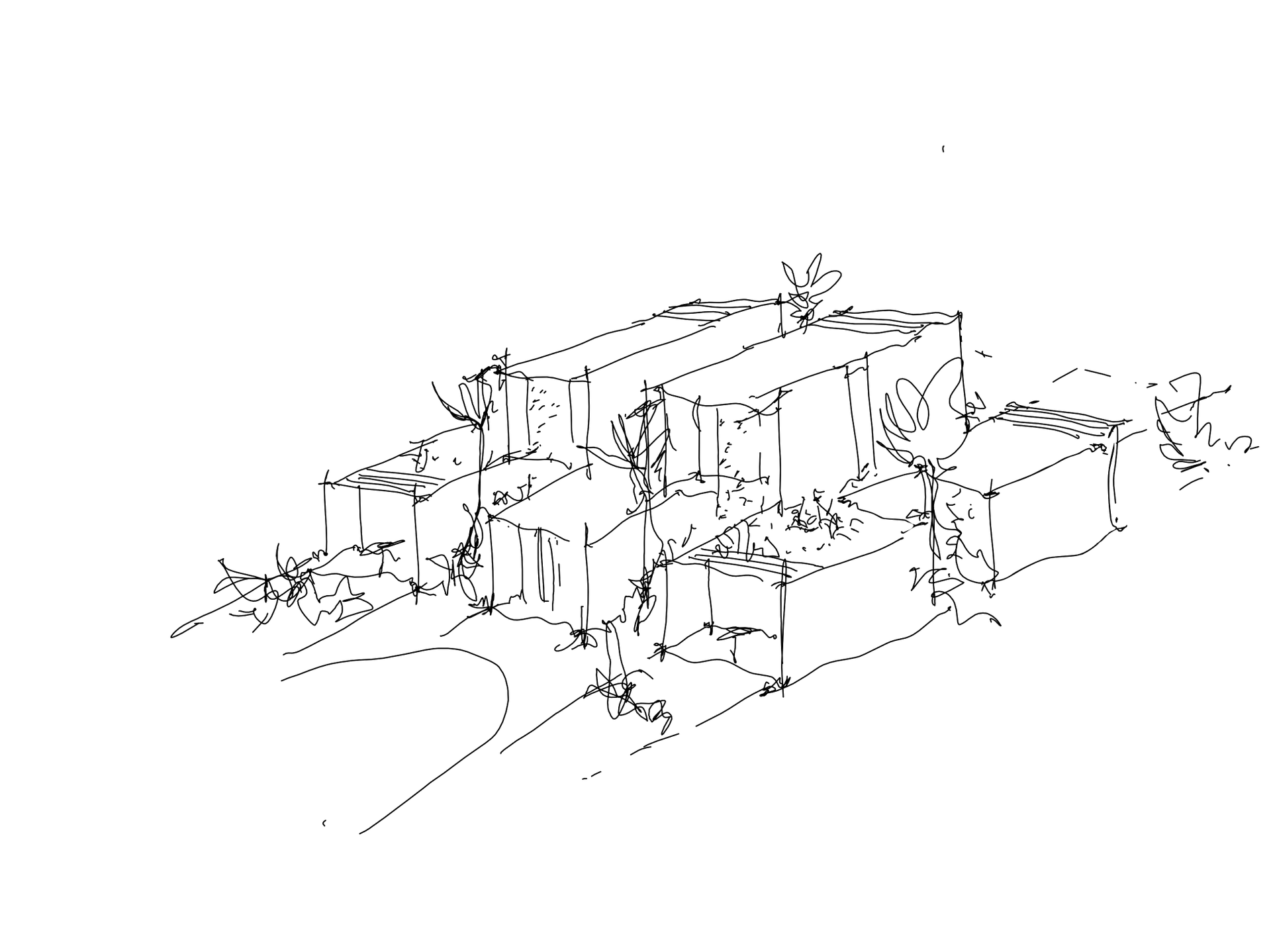 We devised a scheme that would sit respectfully within the context and massing of neighbouring high-end homes, whilst being less of a statement in building 'stature', but more of a statement in landscape re-establishment. We conceived of a symmetrical massing that tiers in from all sides so that the upper storey is highly recessive.
Our aim was to ensure all ground floor rooms did not suffer from overshadowing to the rooms or garden terraces, whilst all upper storey master suites would have terraces on all four sides, with elevated glimpses of Grace Bay. This strategy provides distance and privacy from neighbours, whilst affording the space for growth of larger canopy trees close to the home.
With the signature of this home being its multiple terraces in plan, and its terraced profile in section, we naturally called it 'Terrace House'.