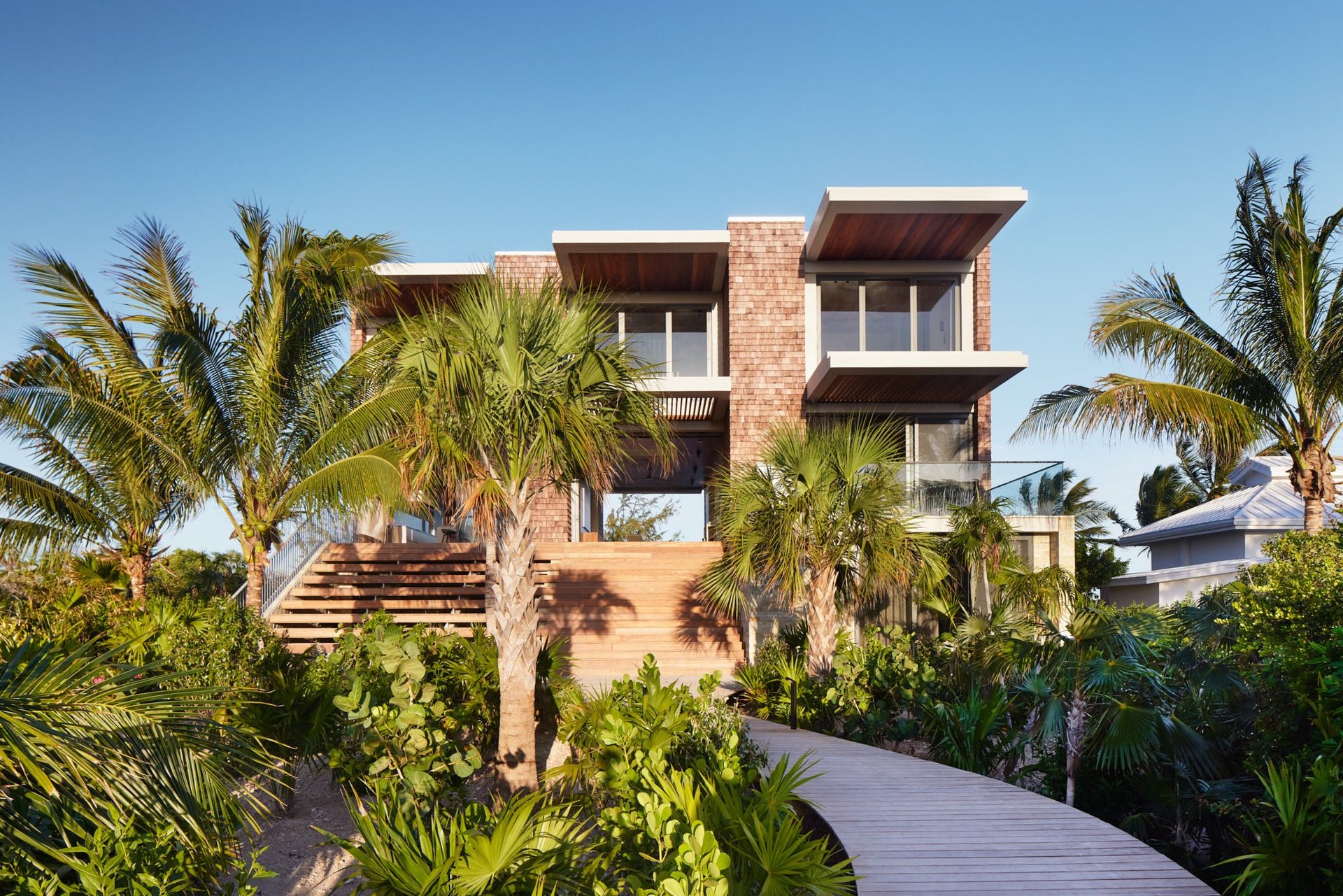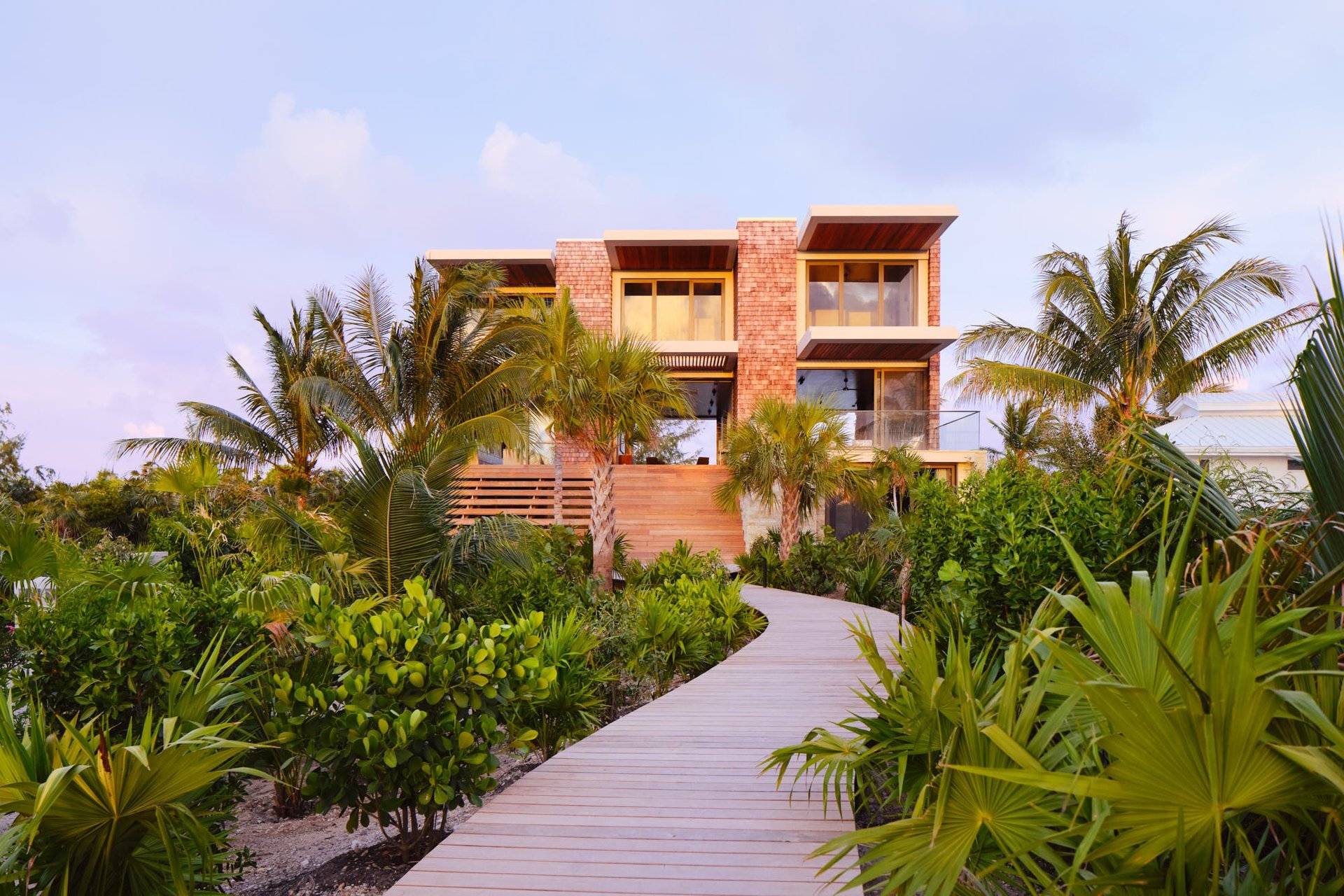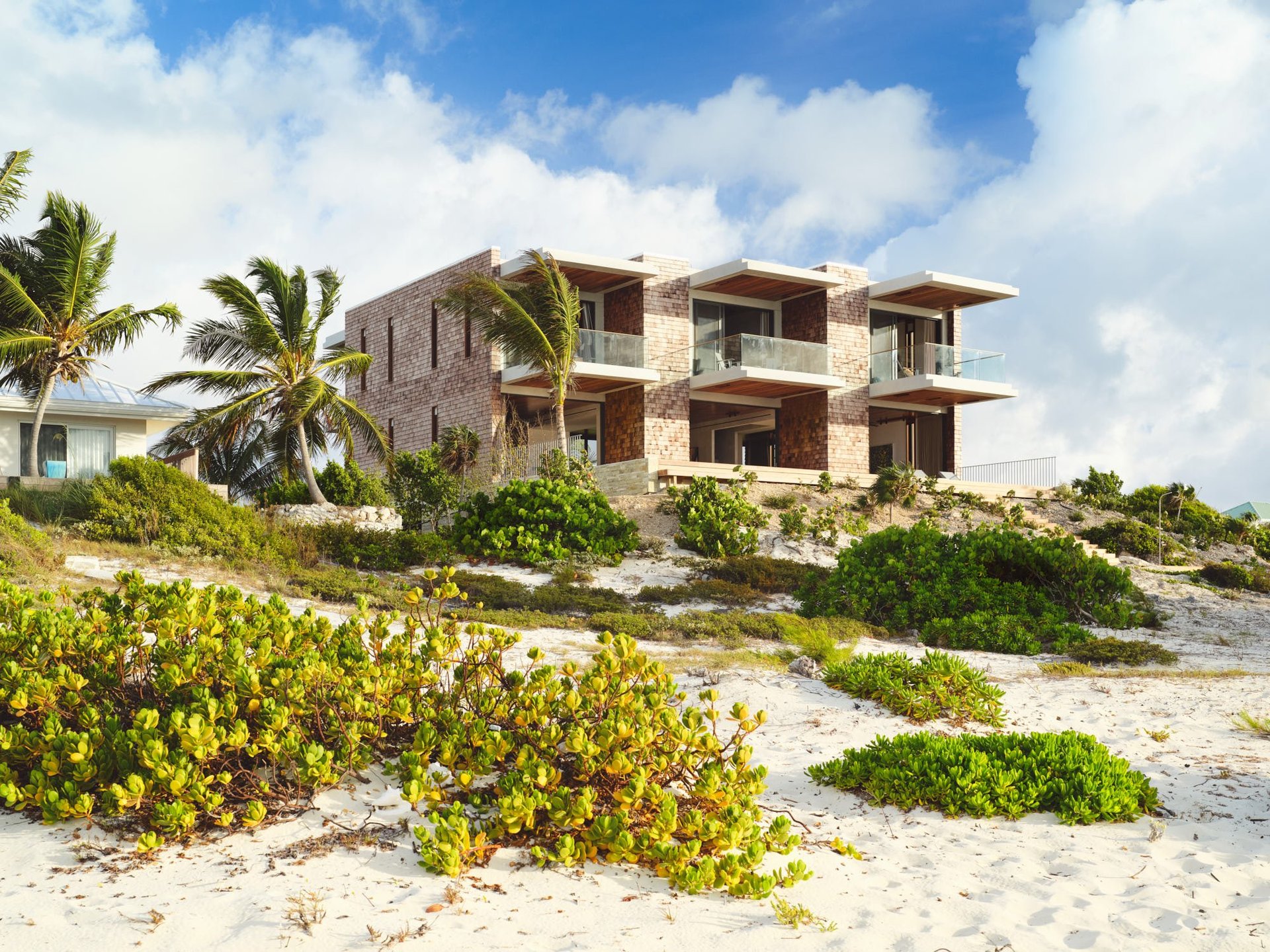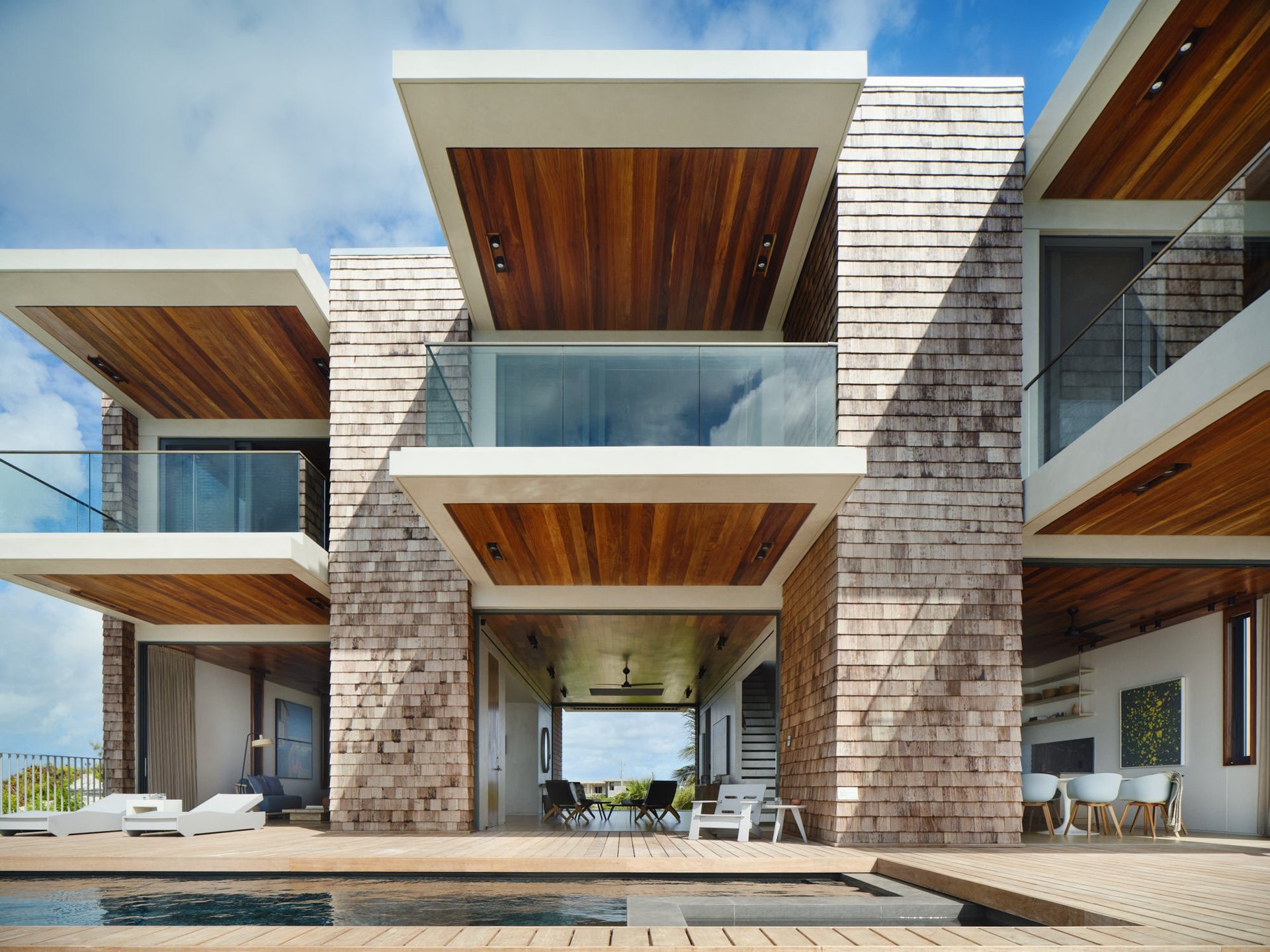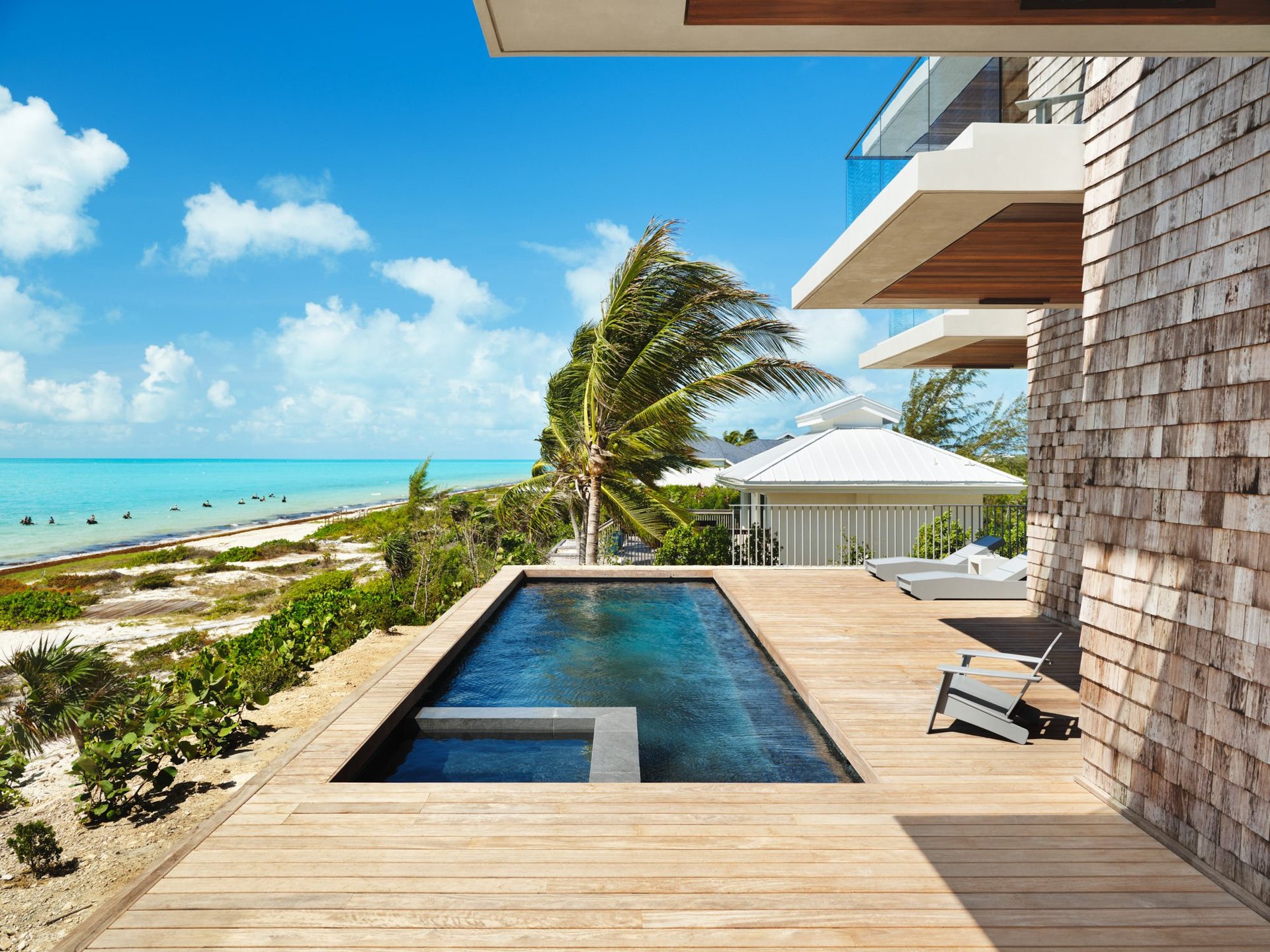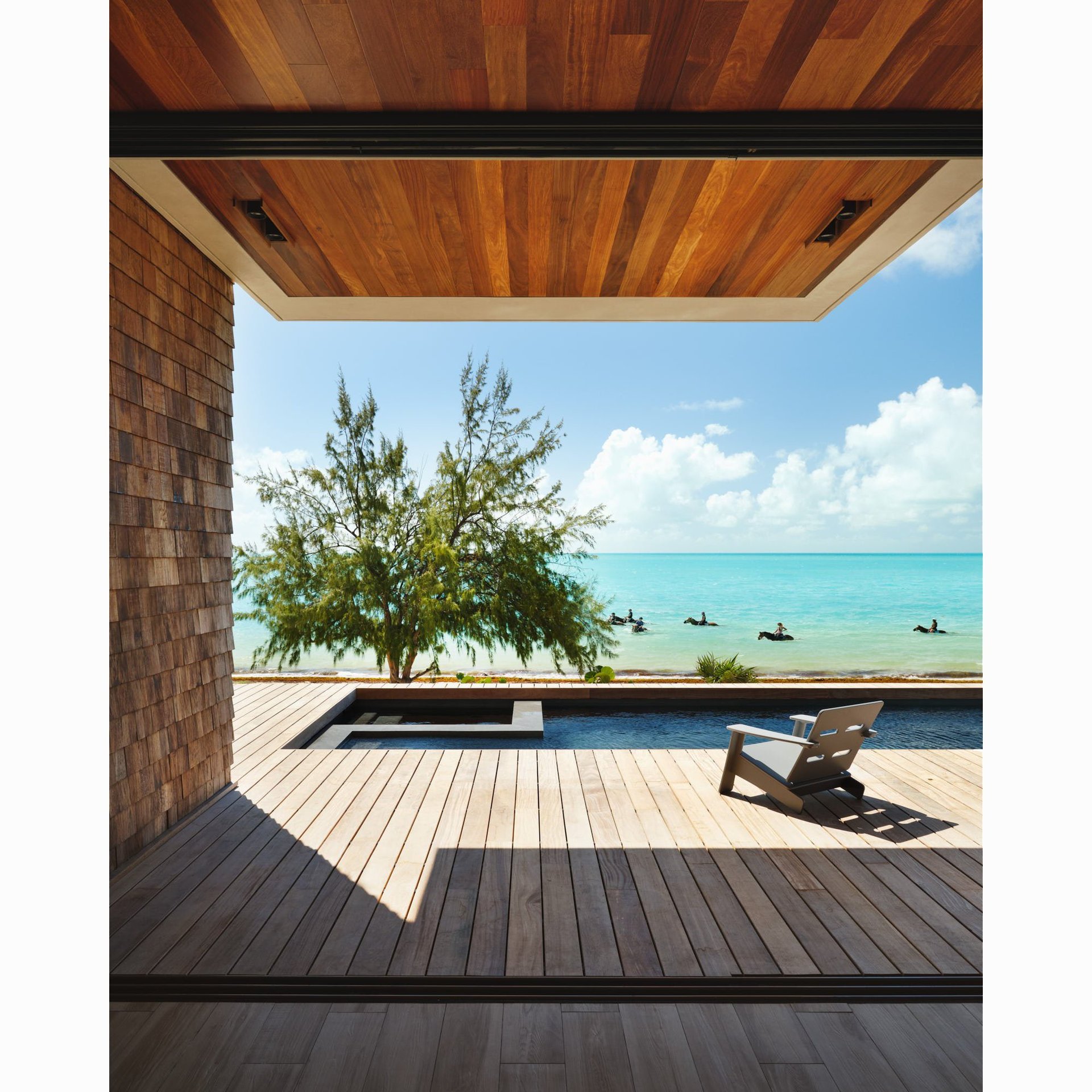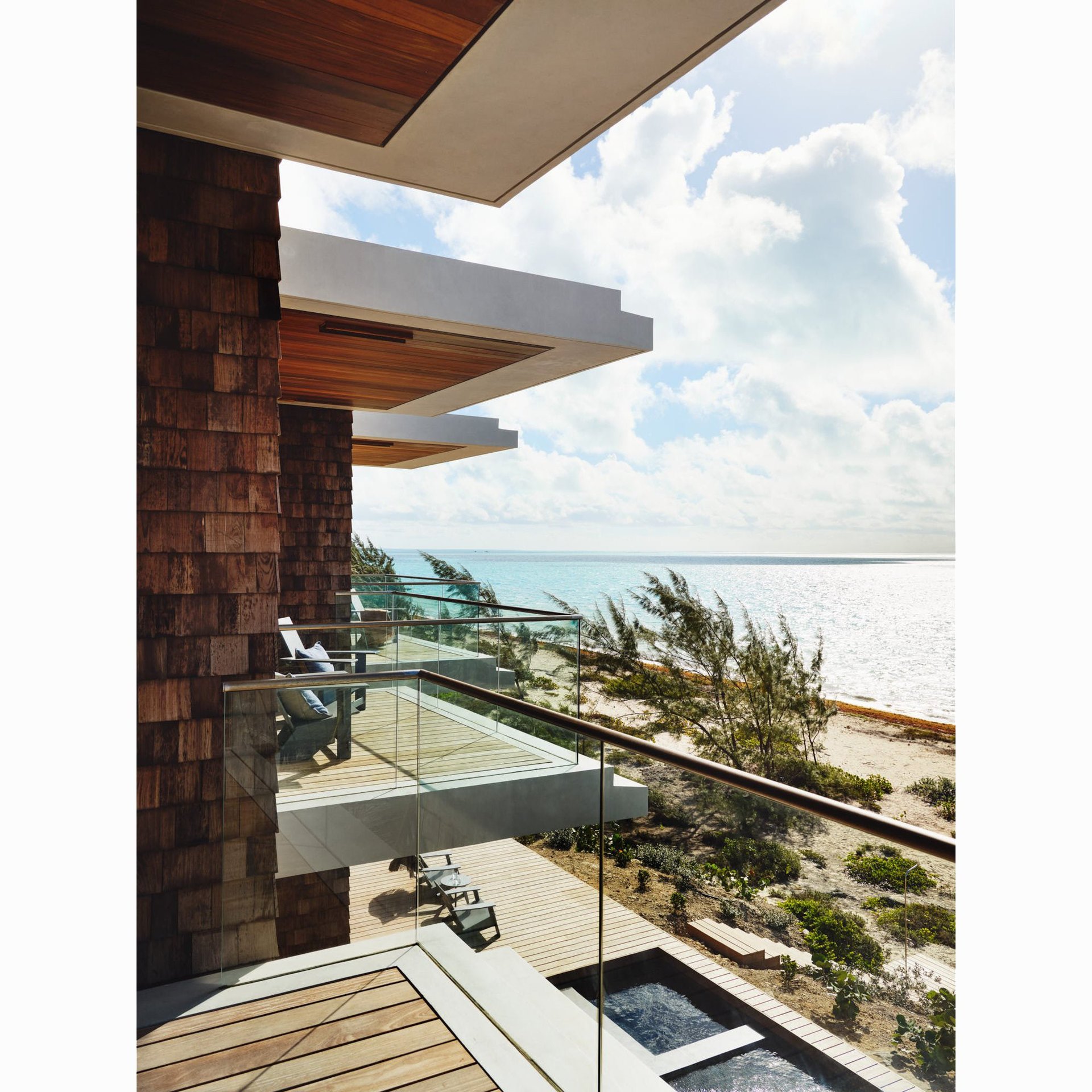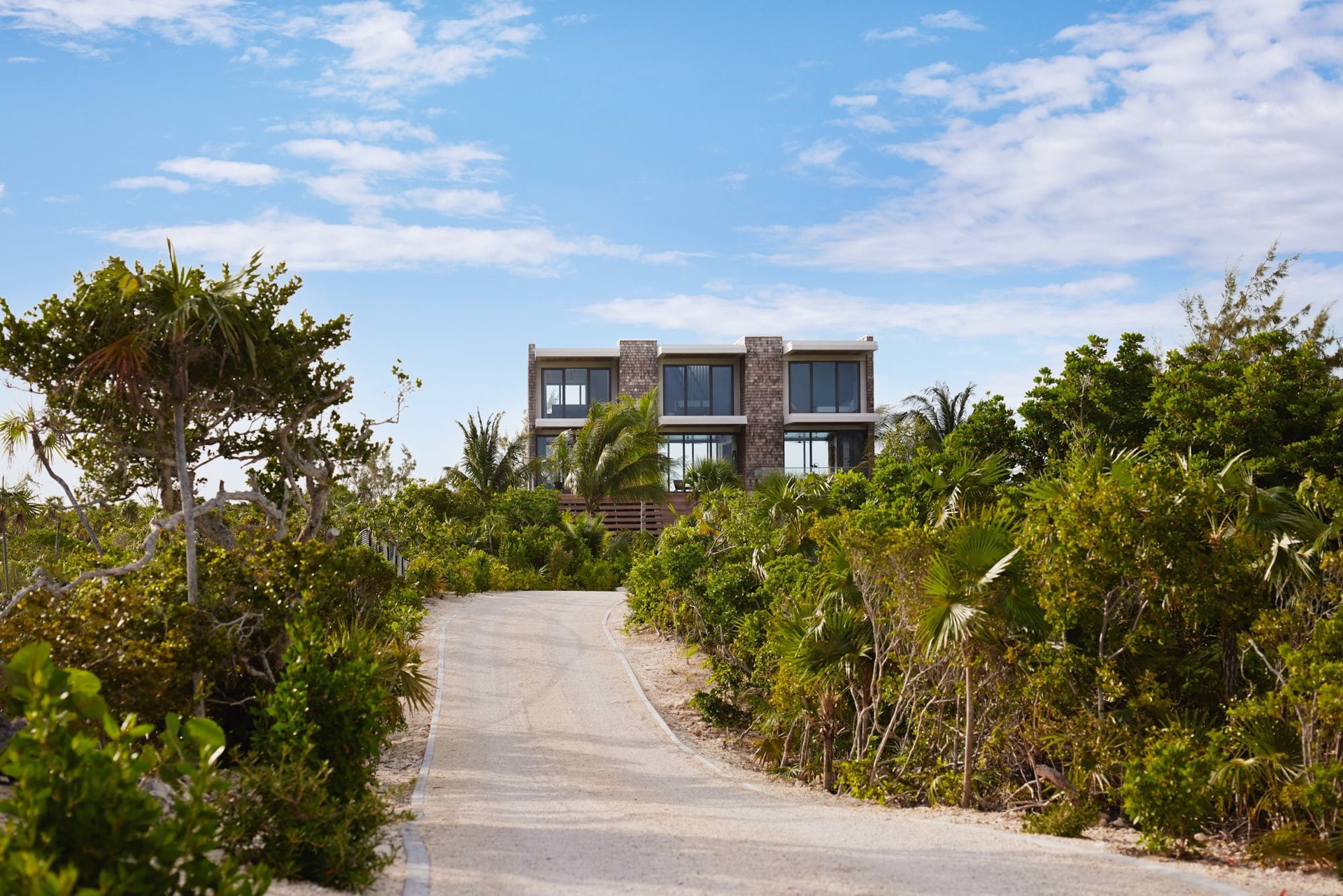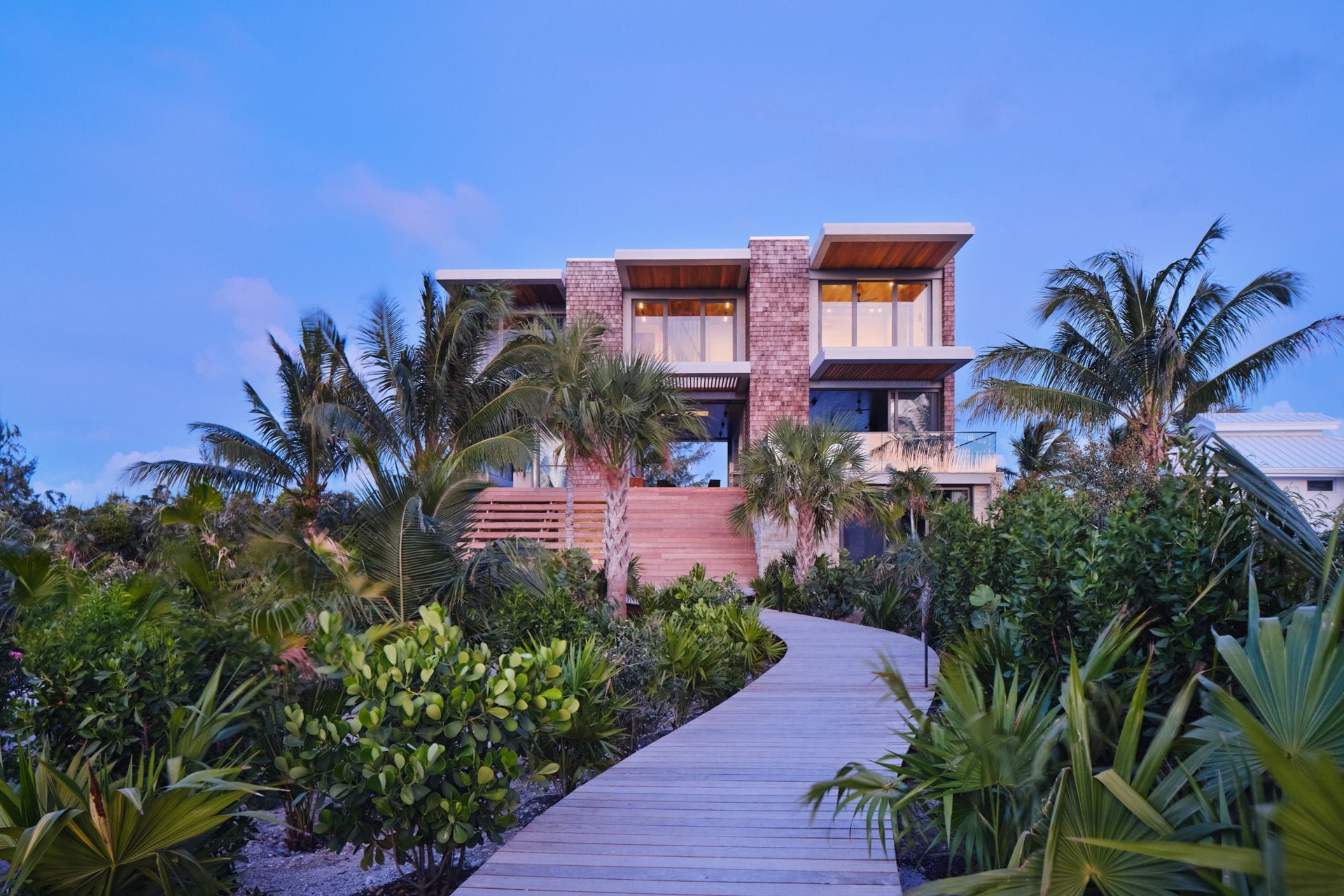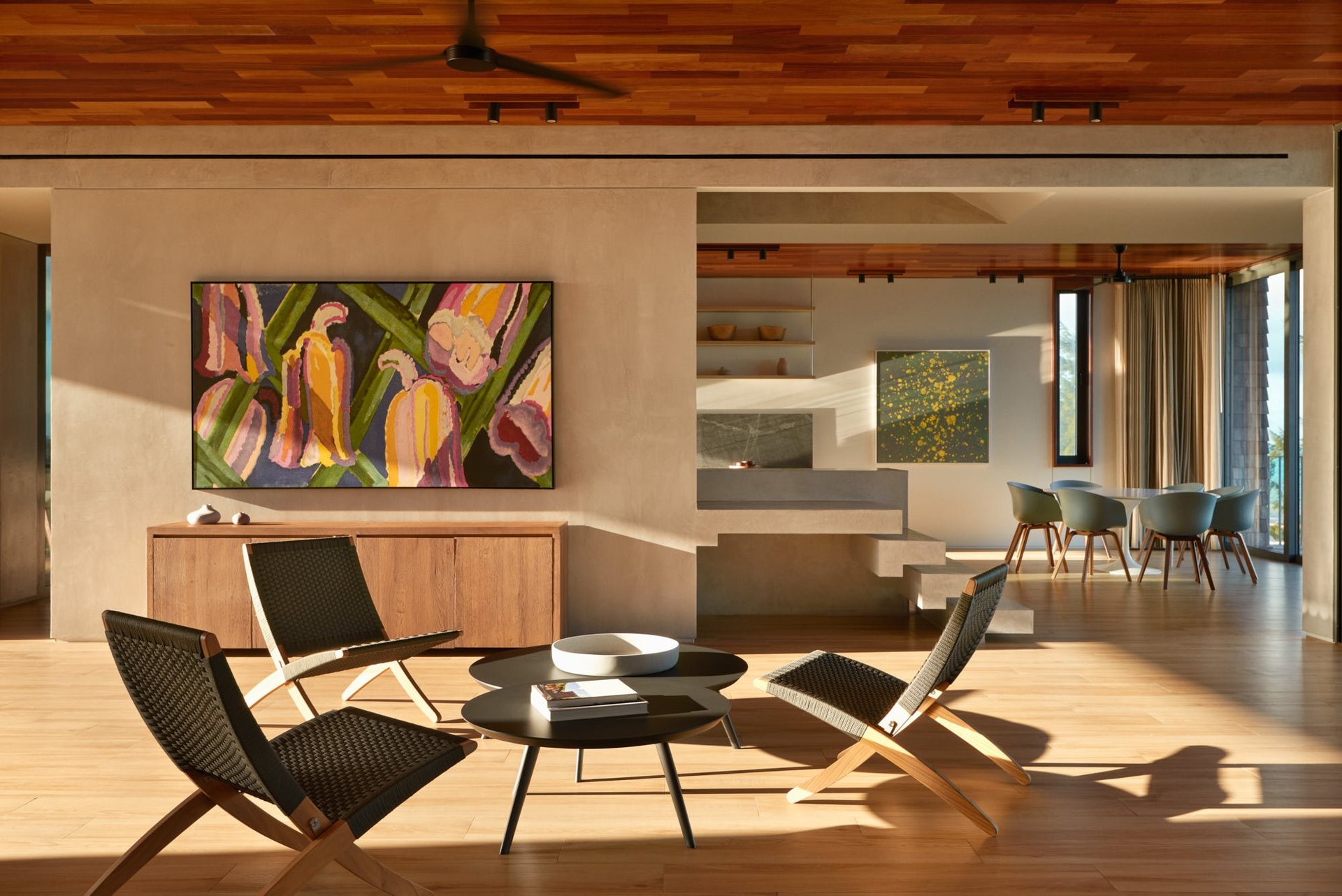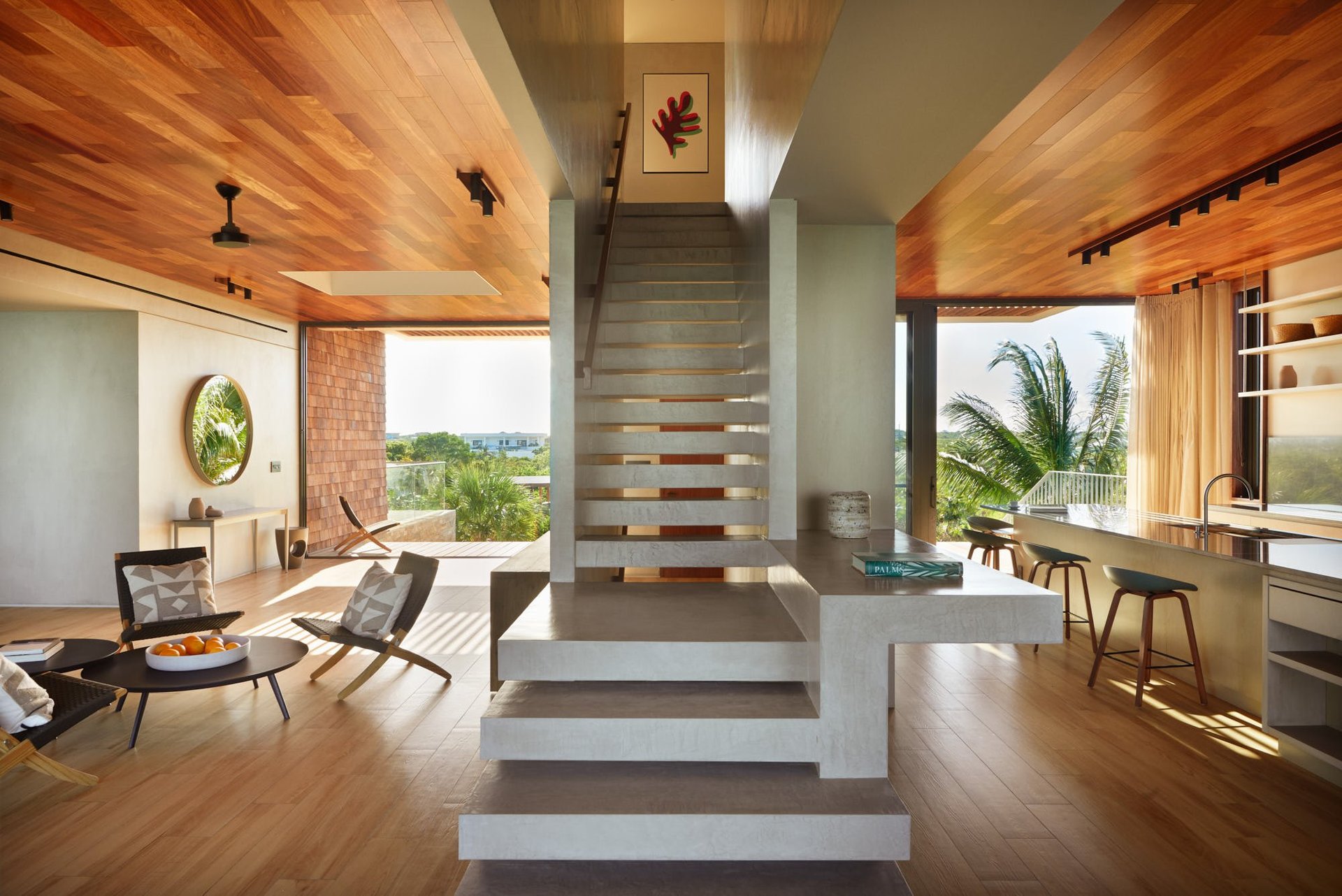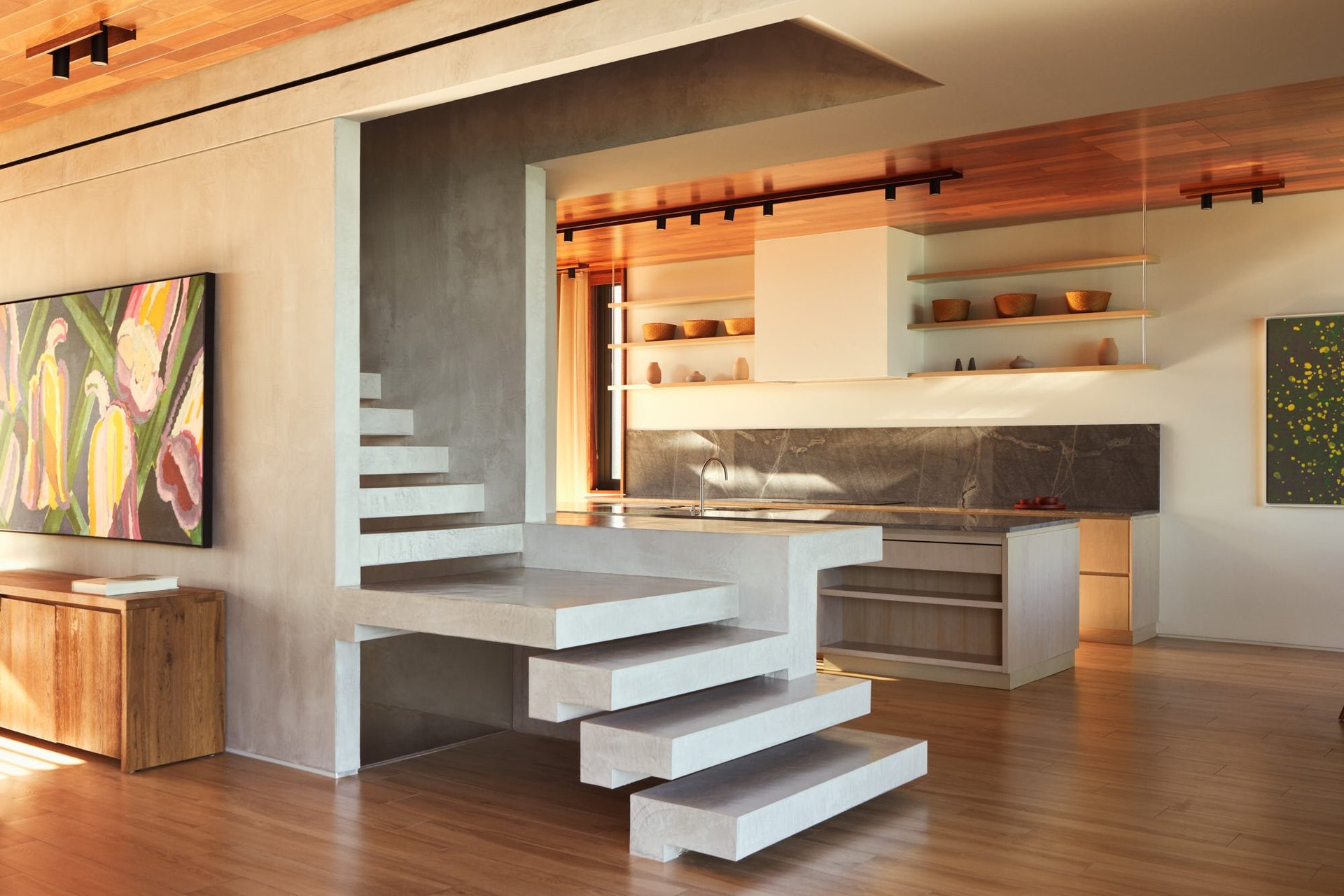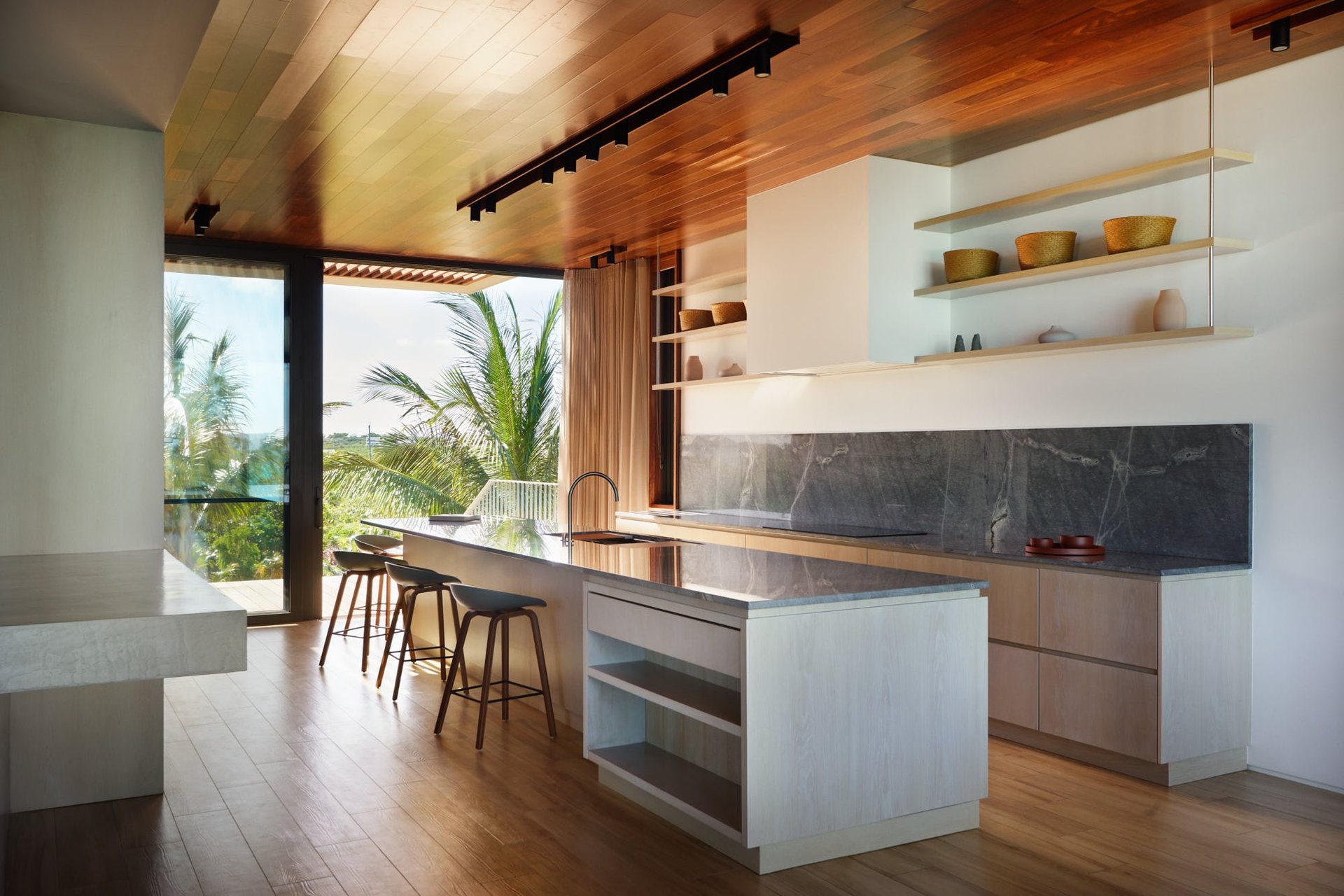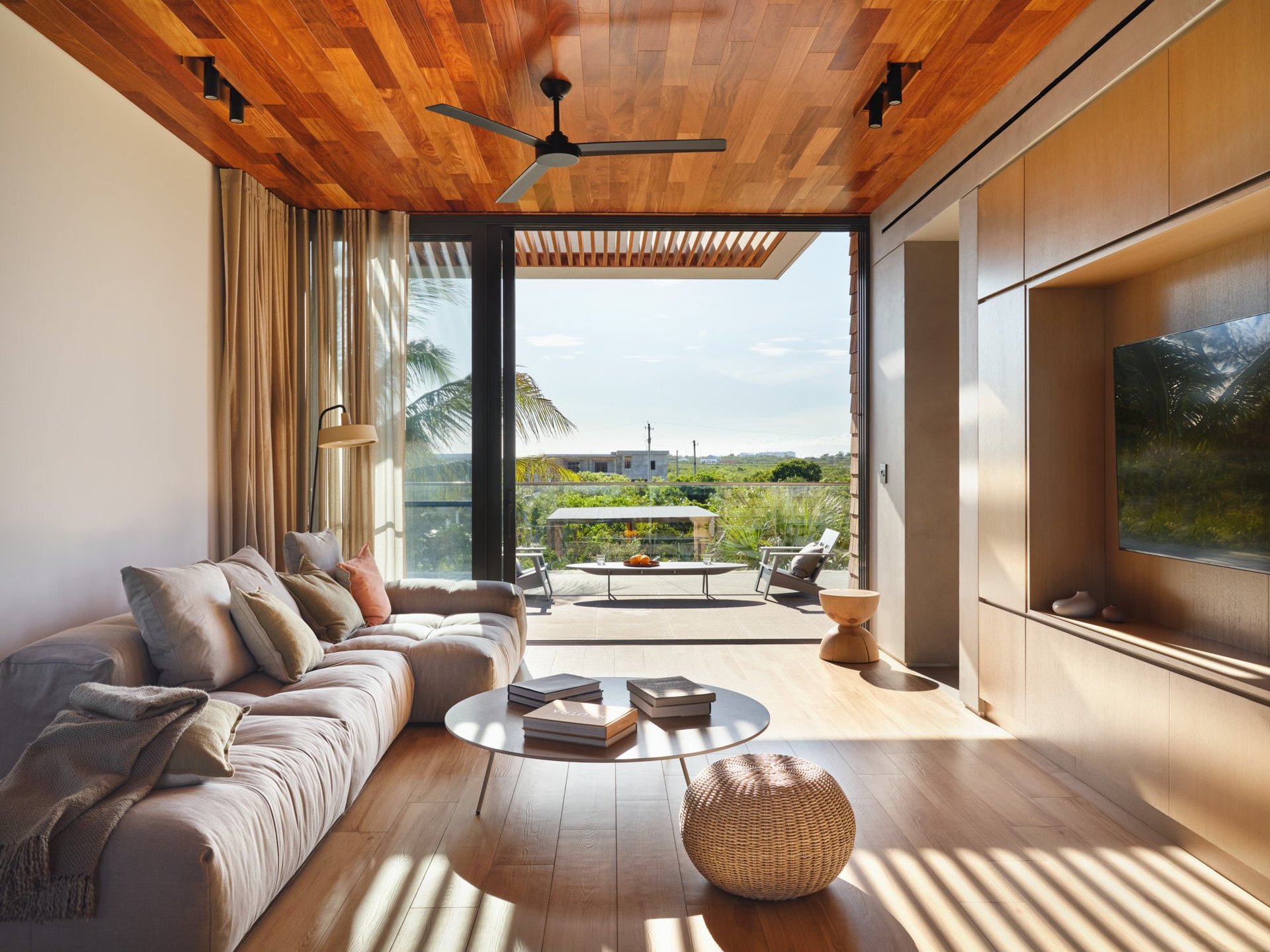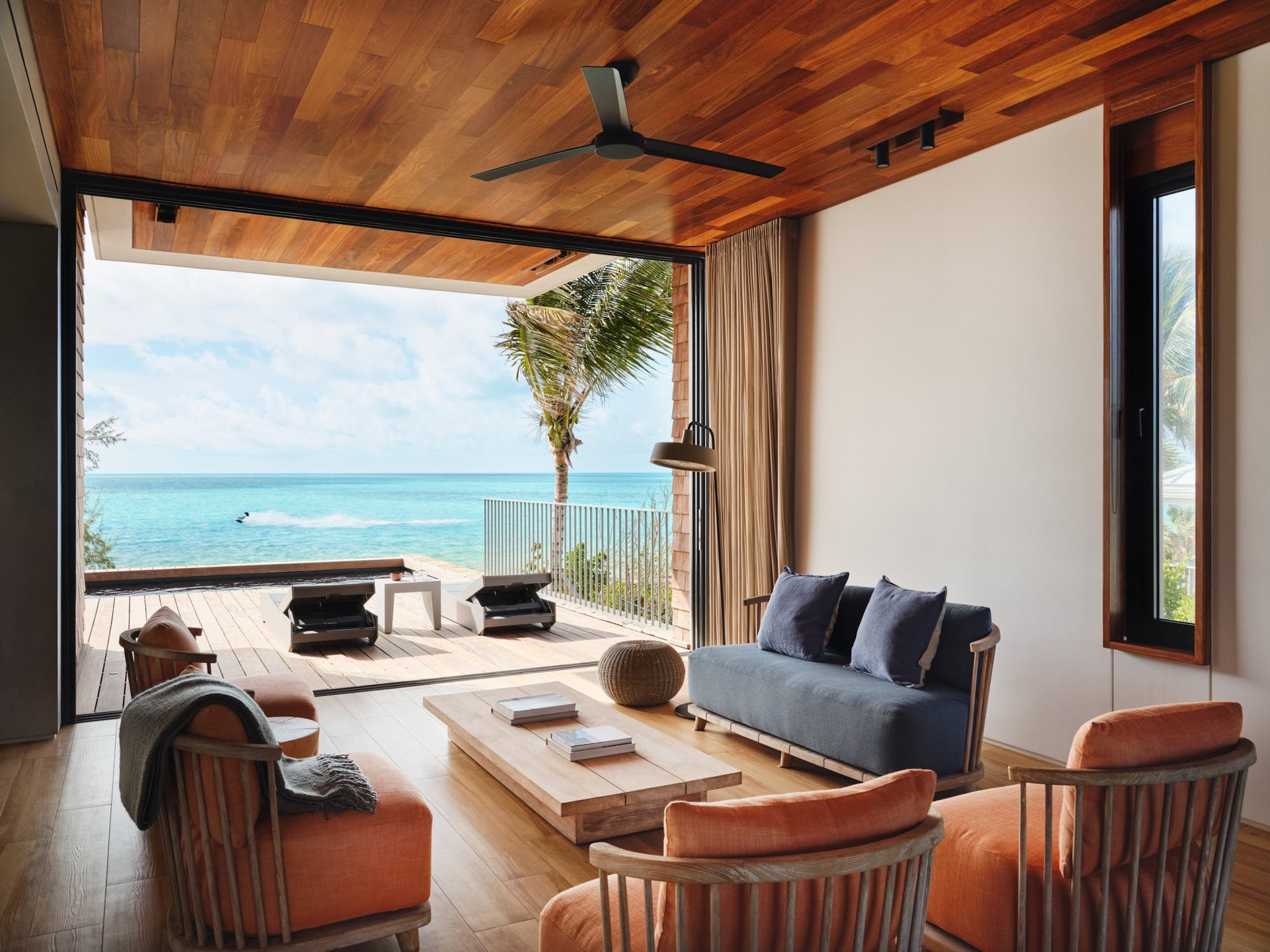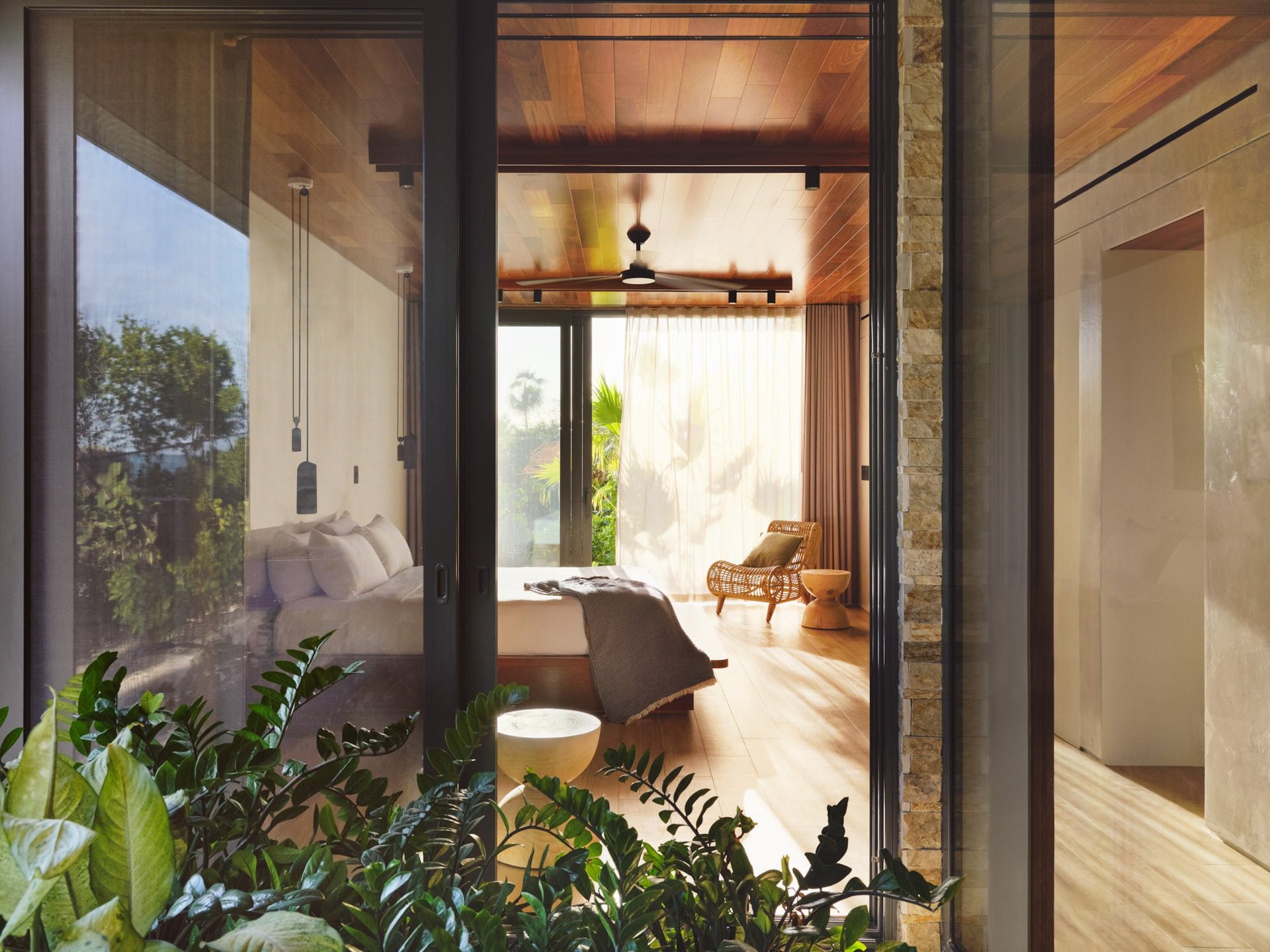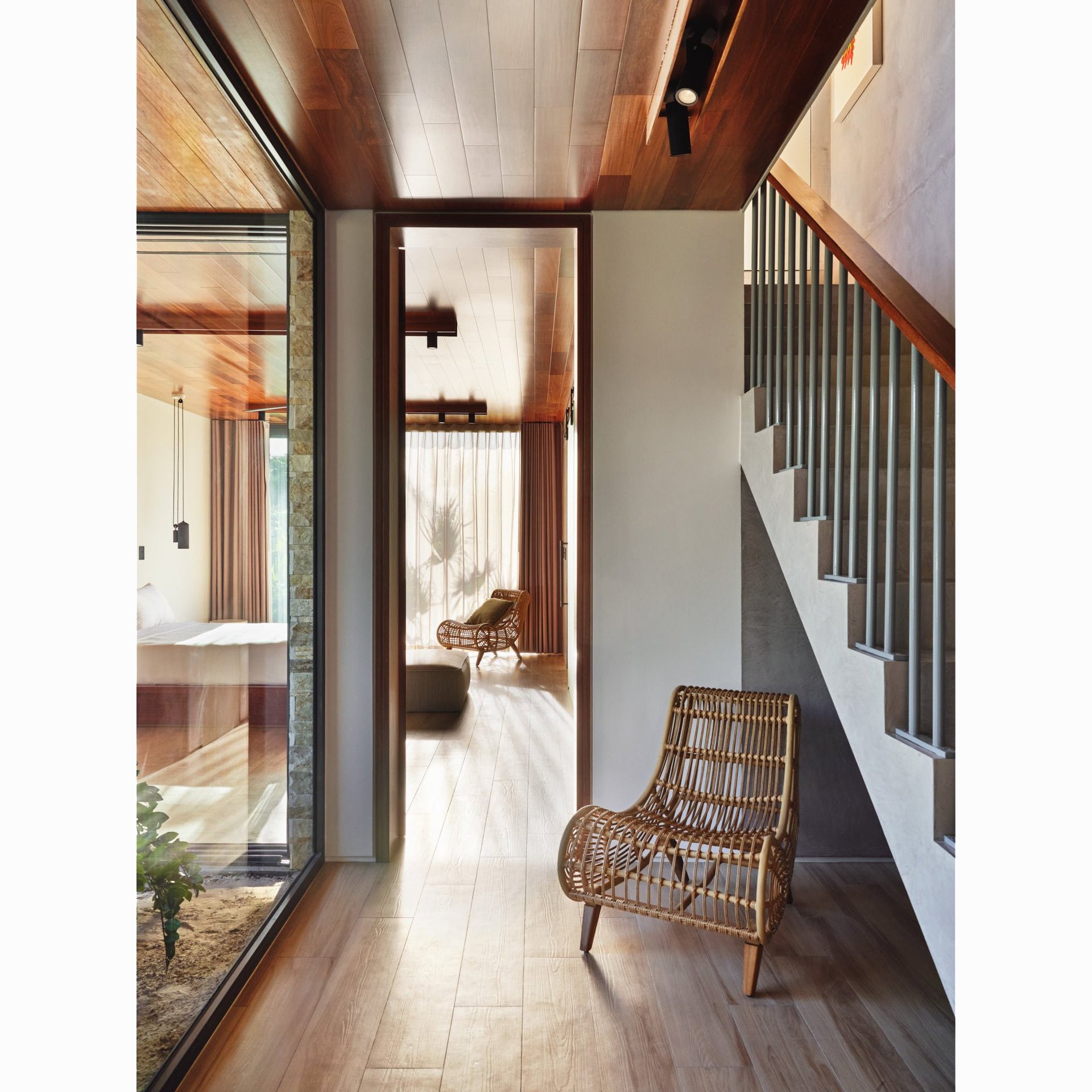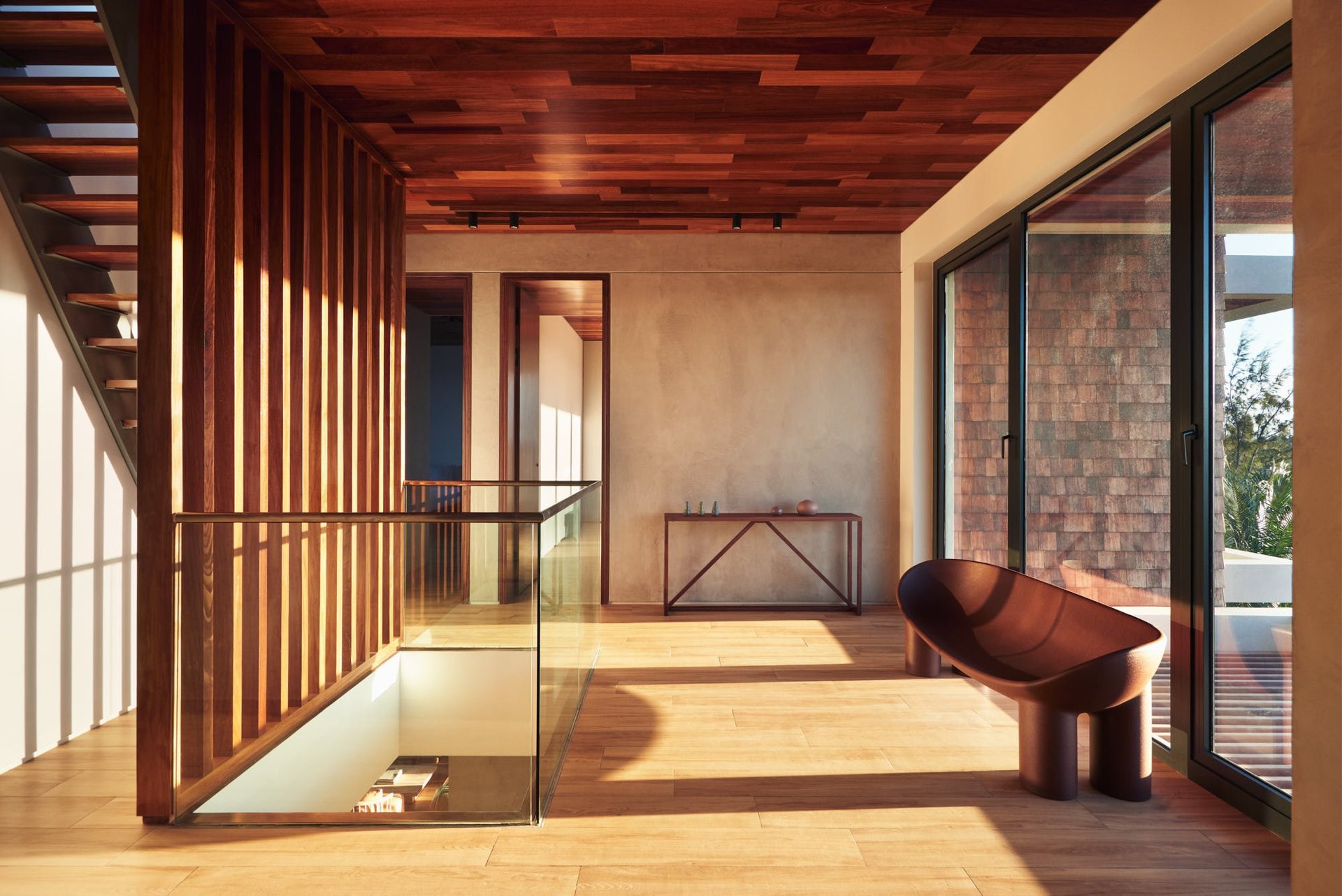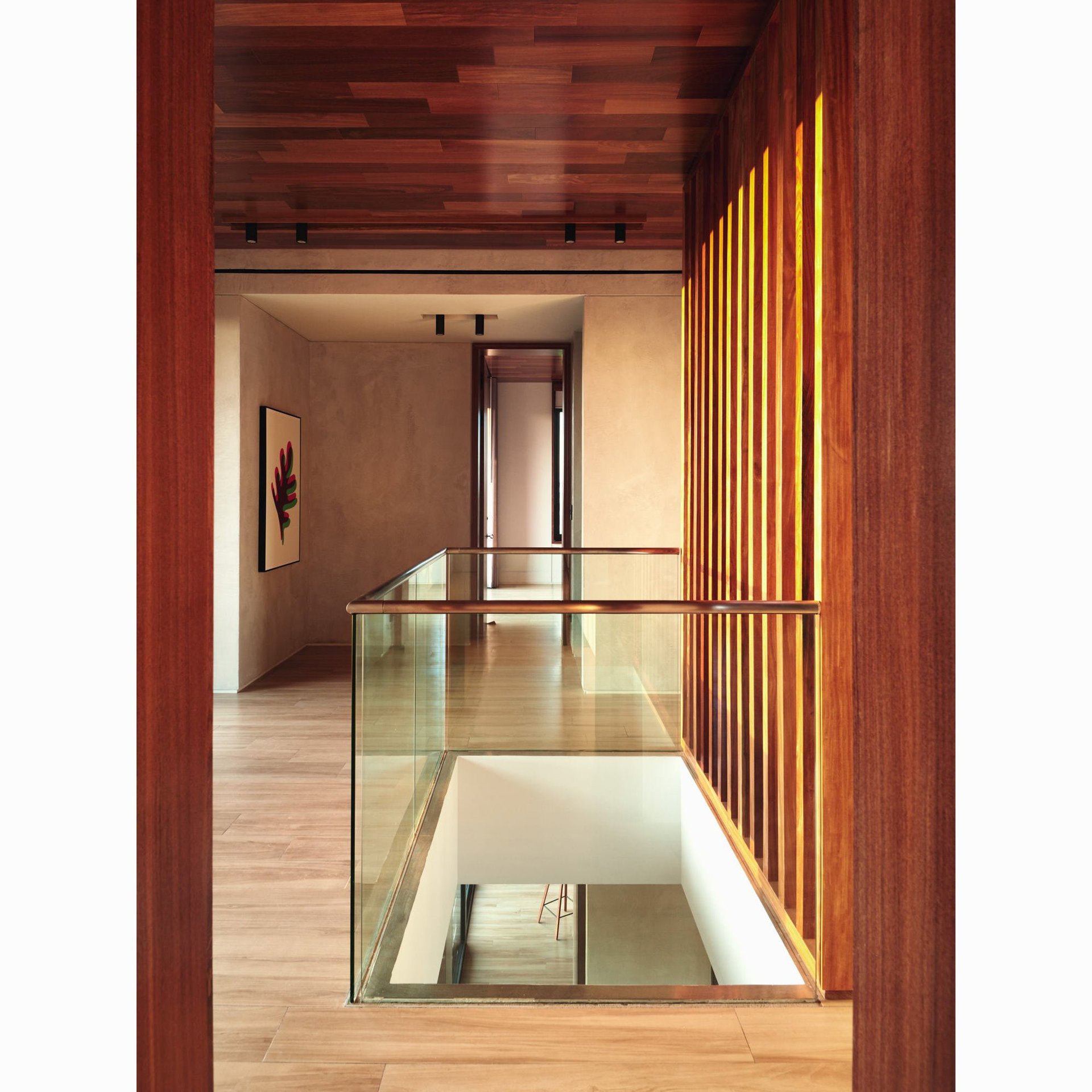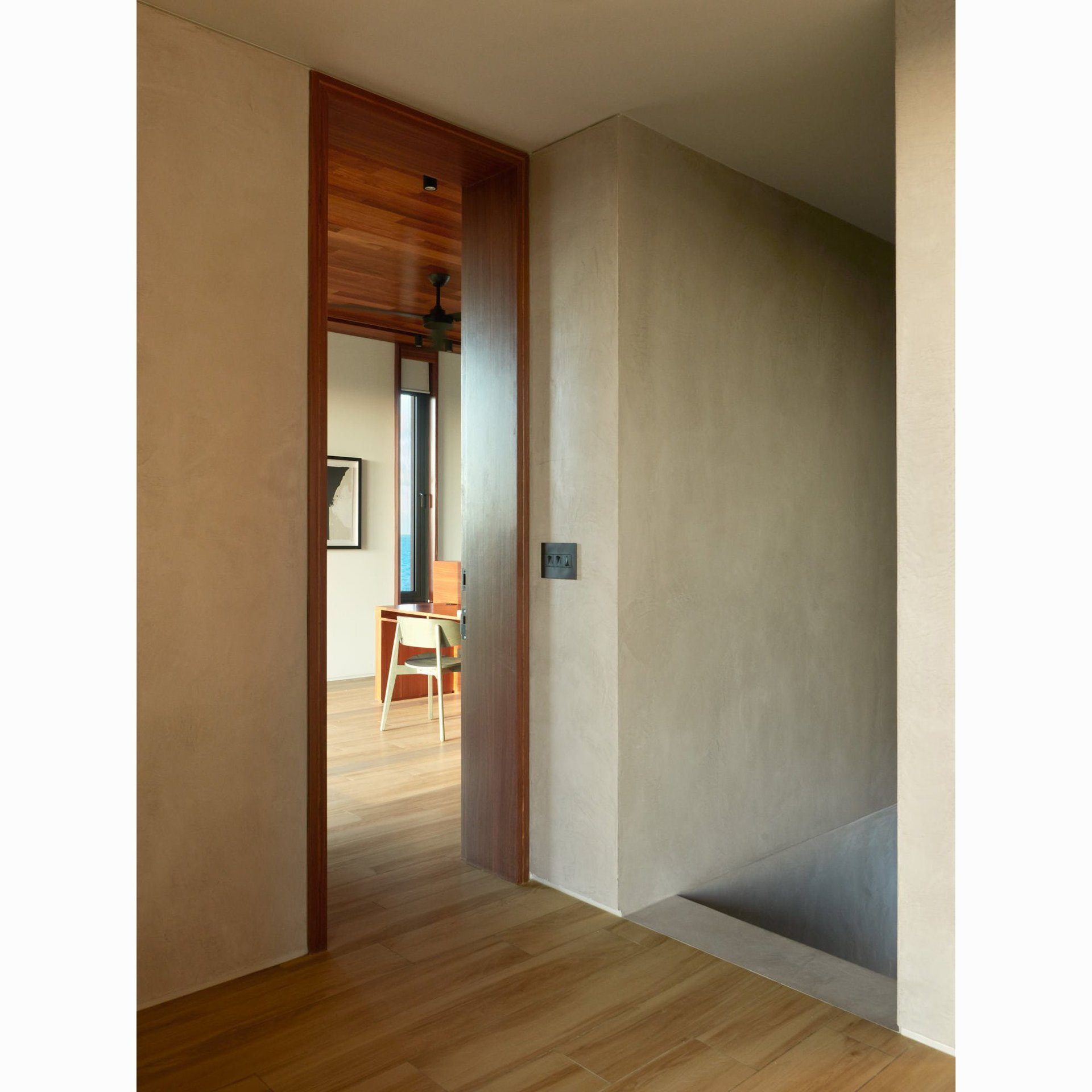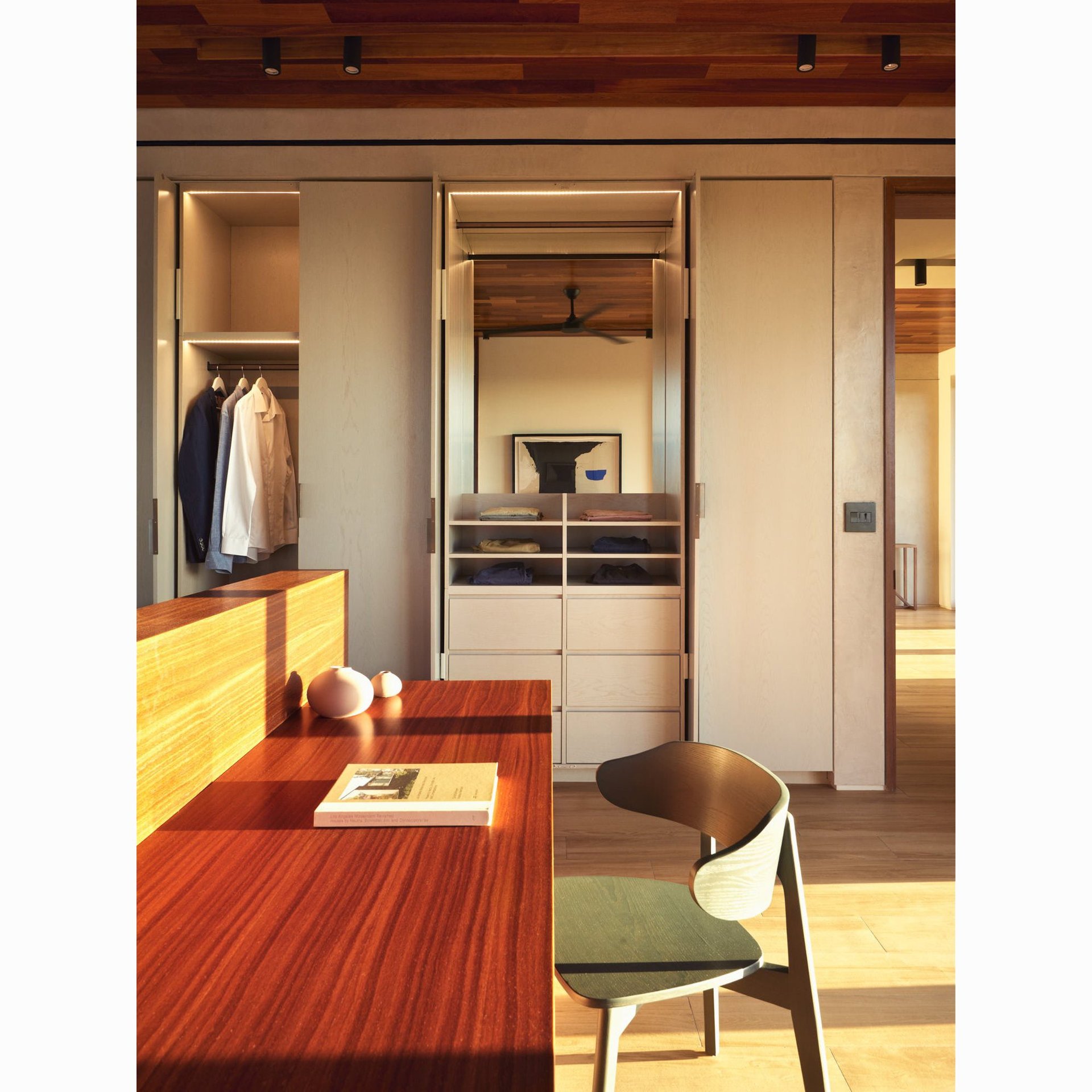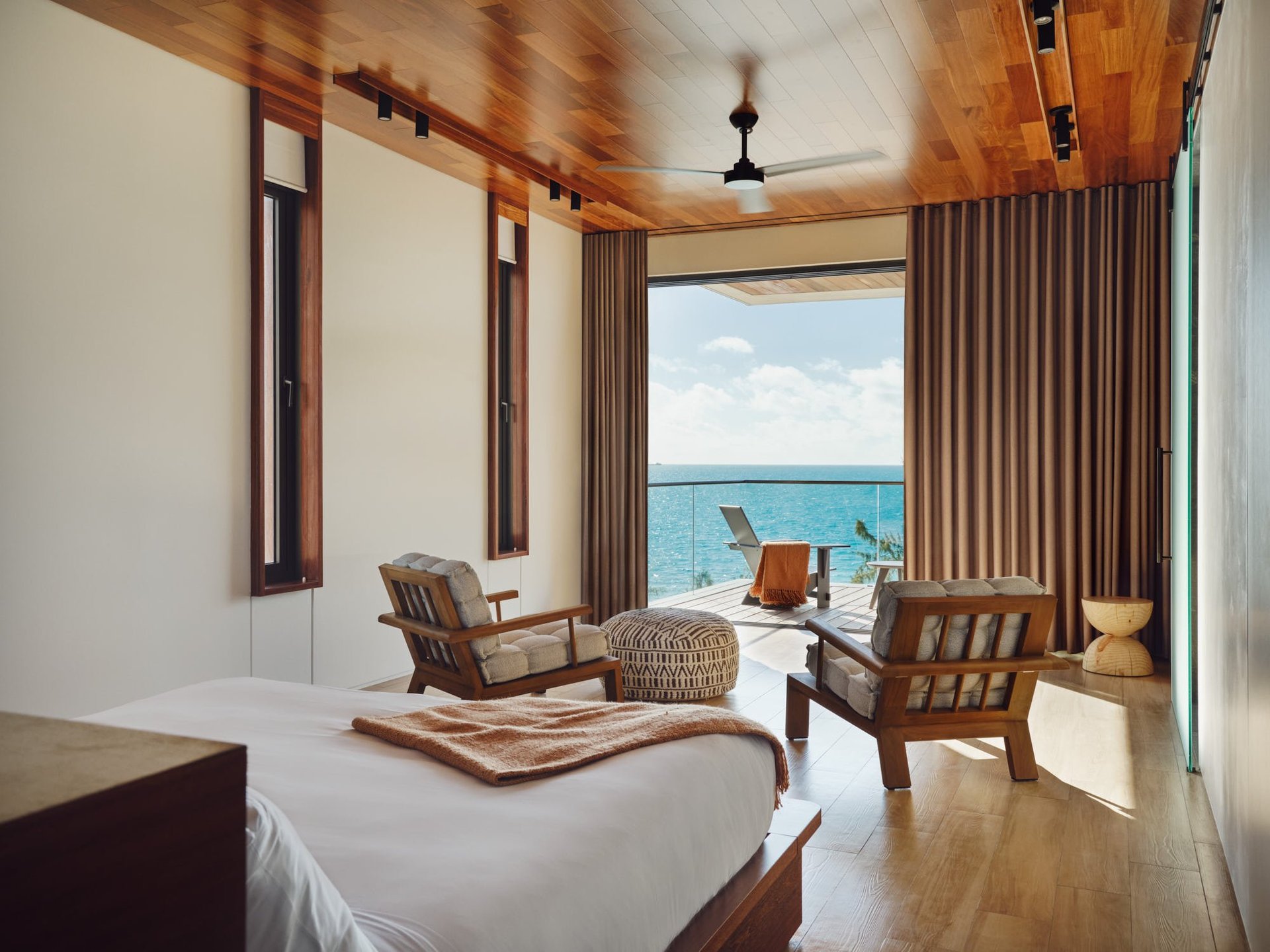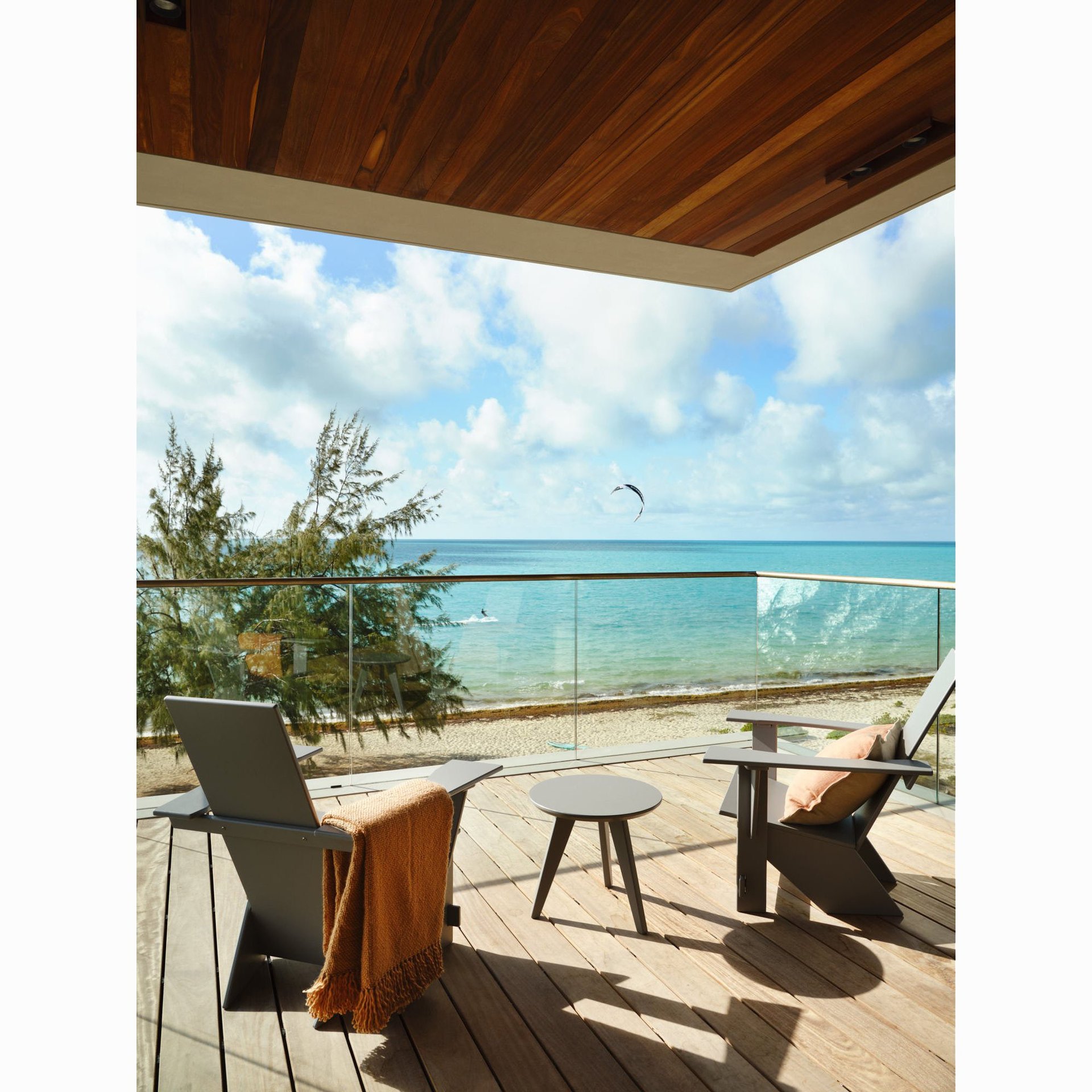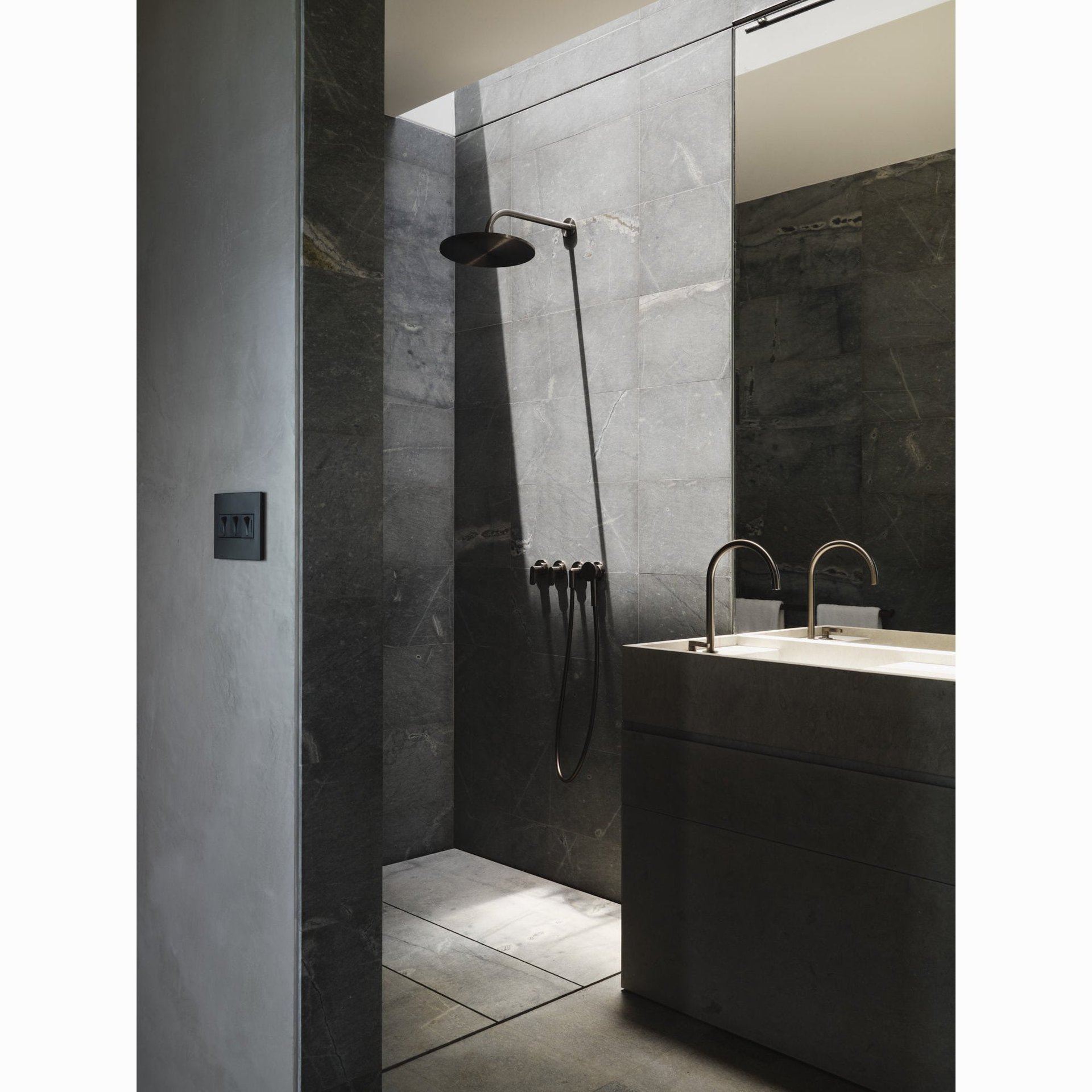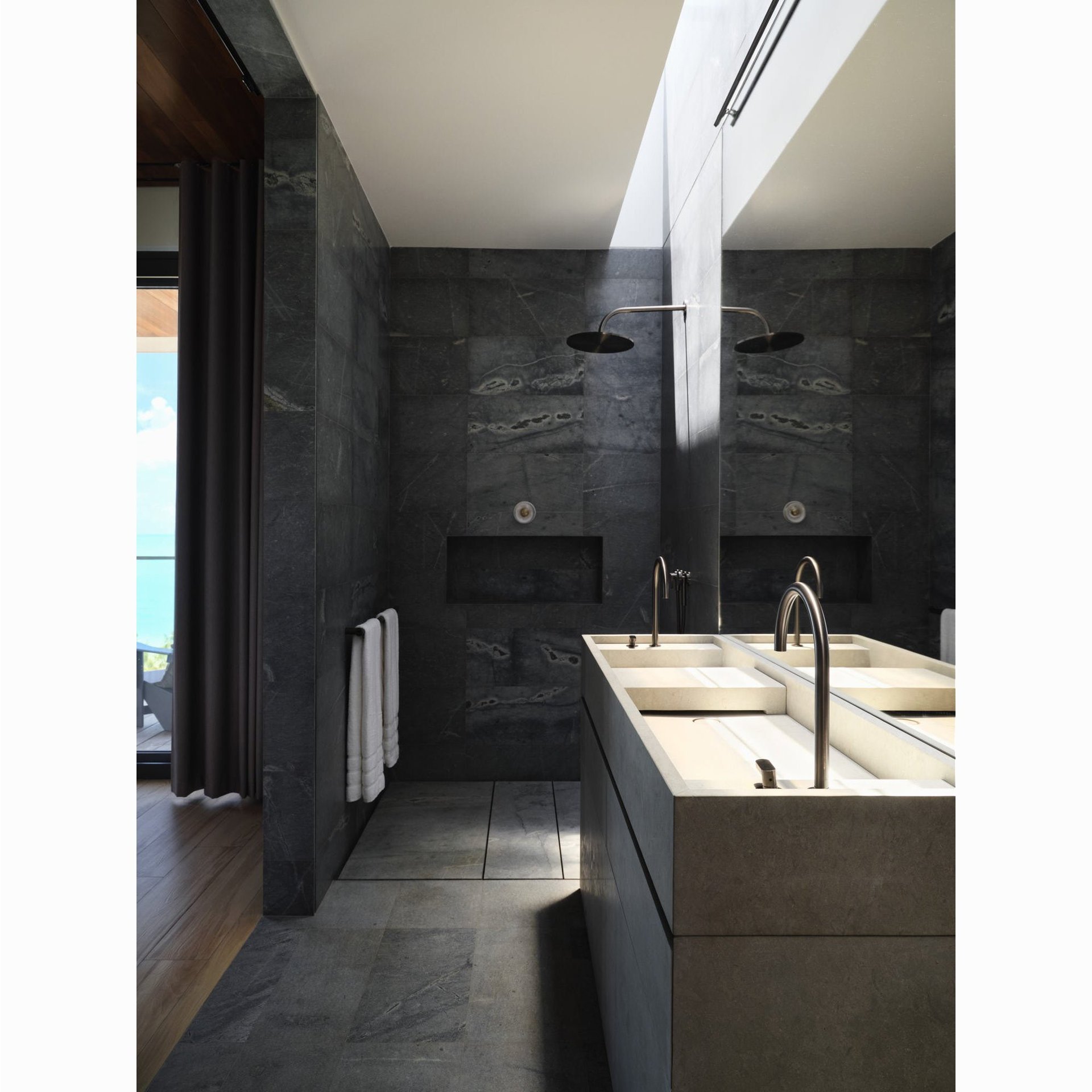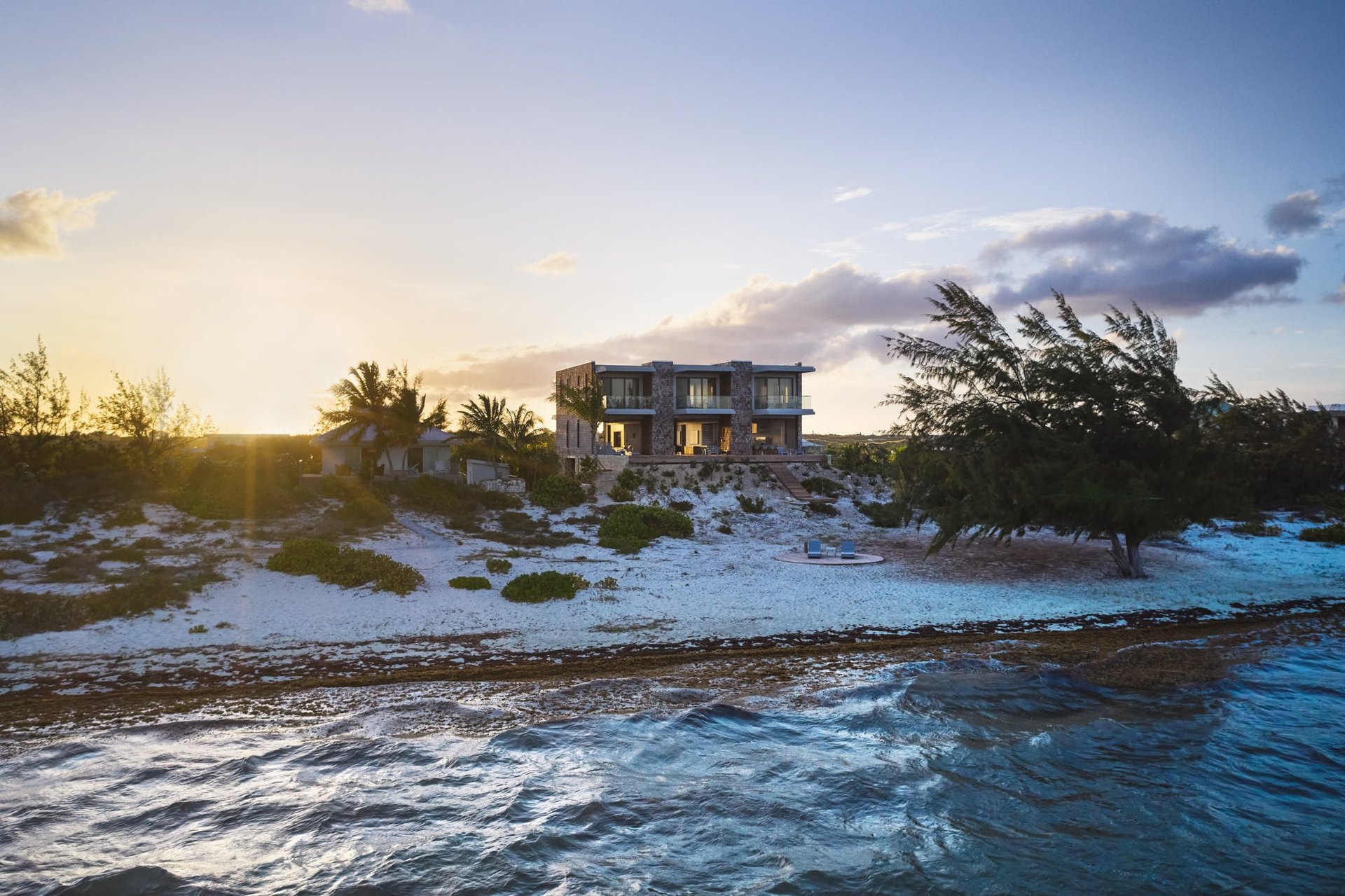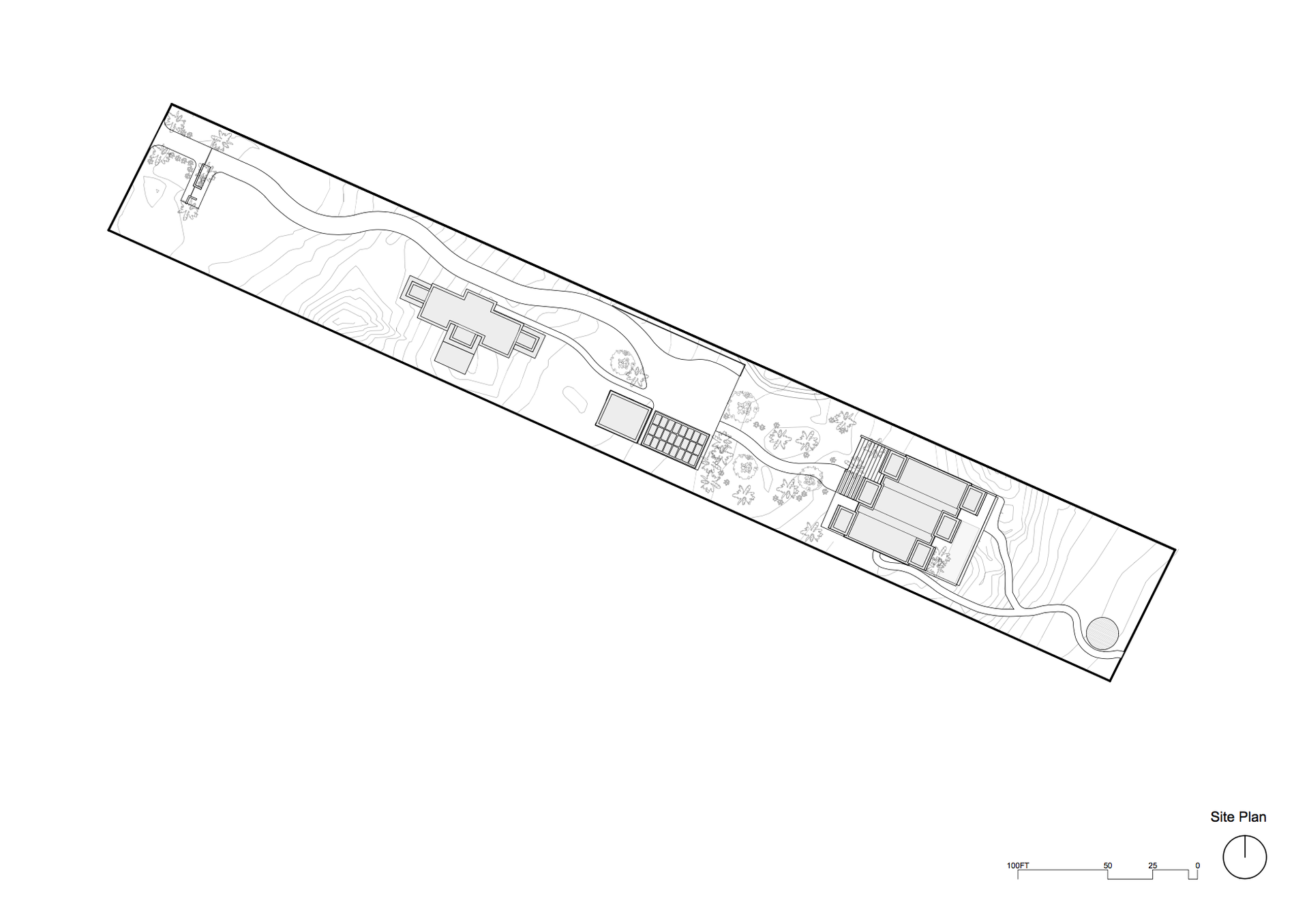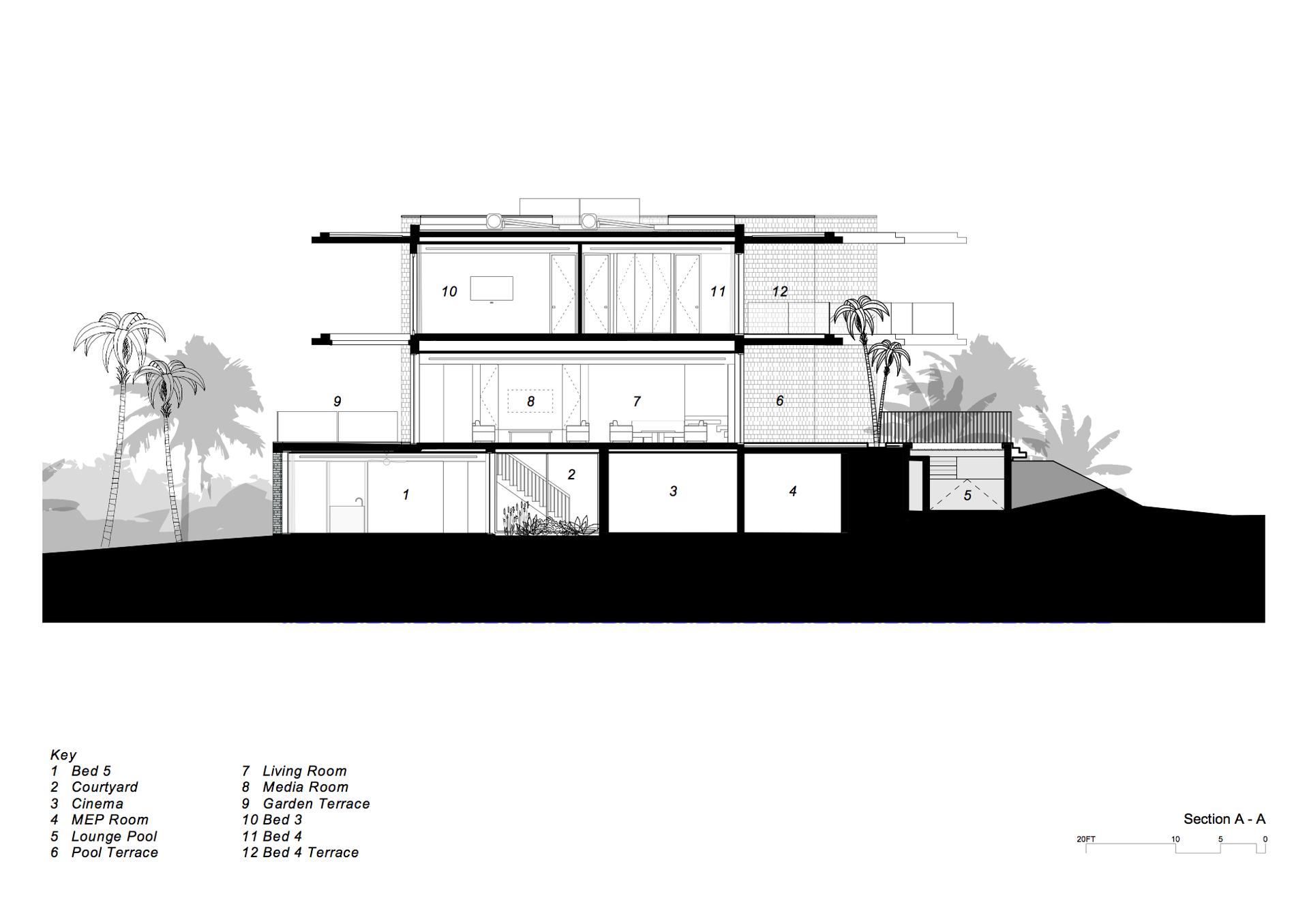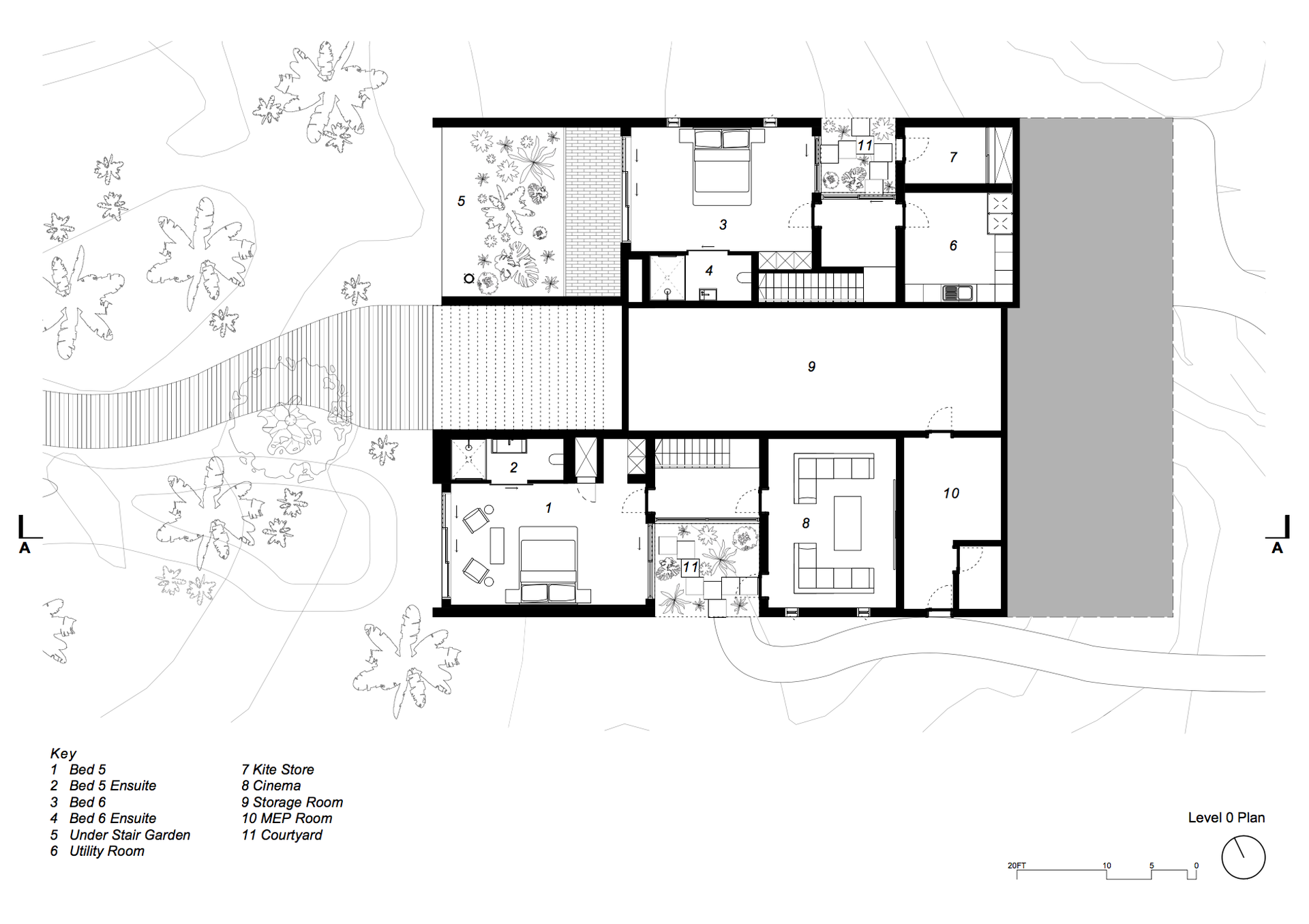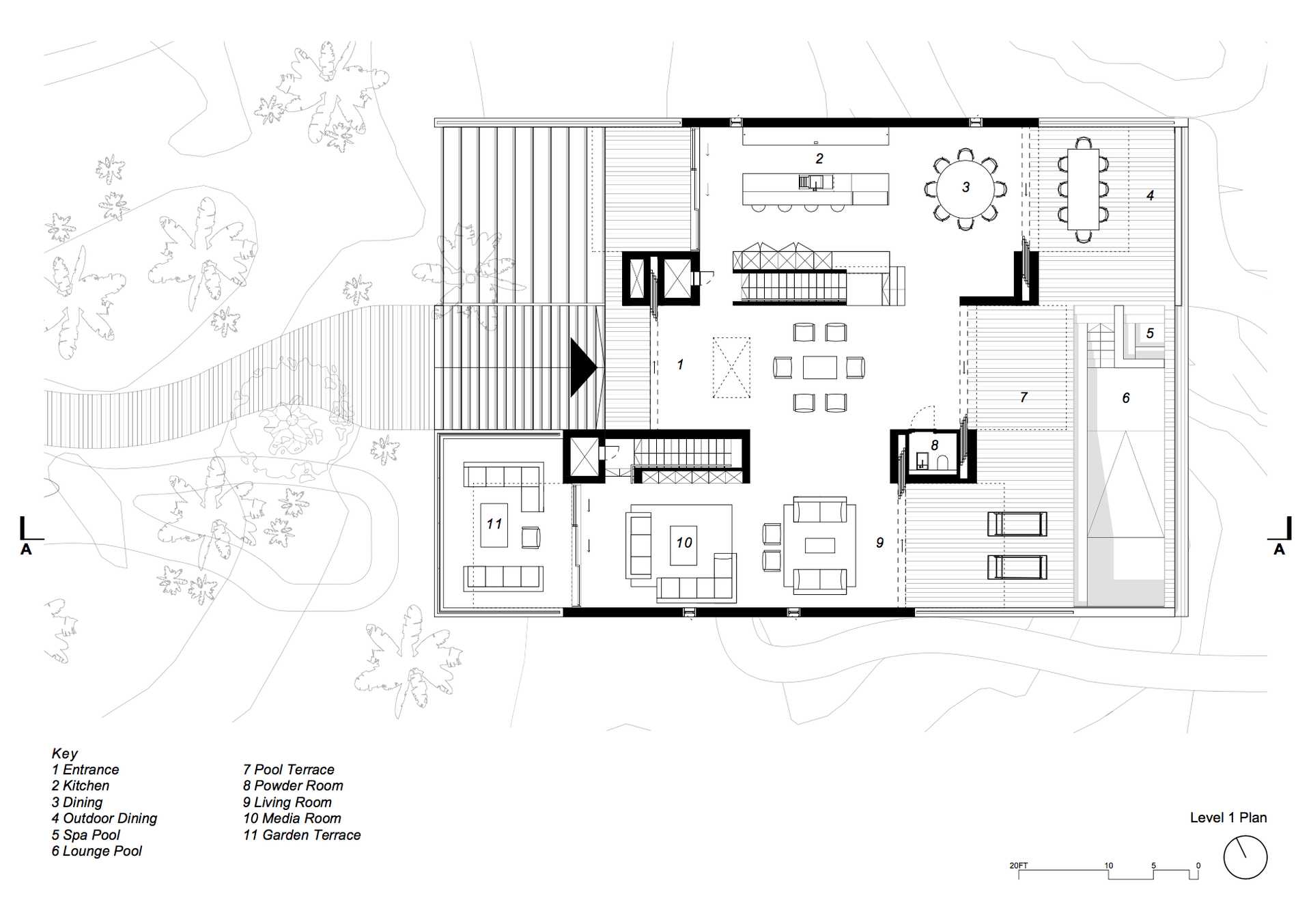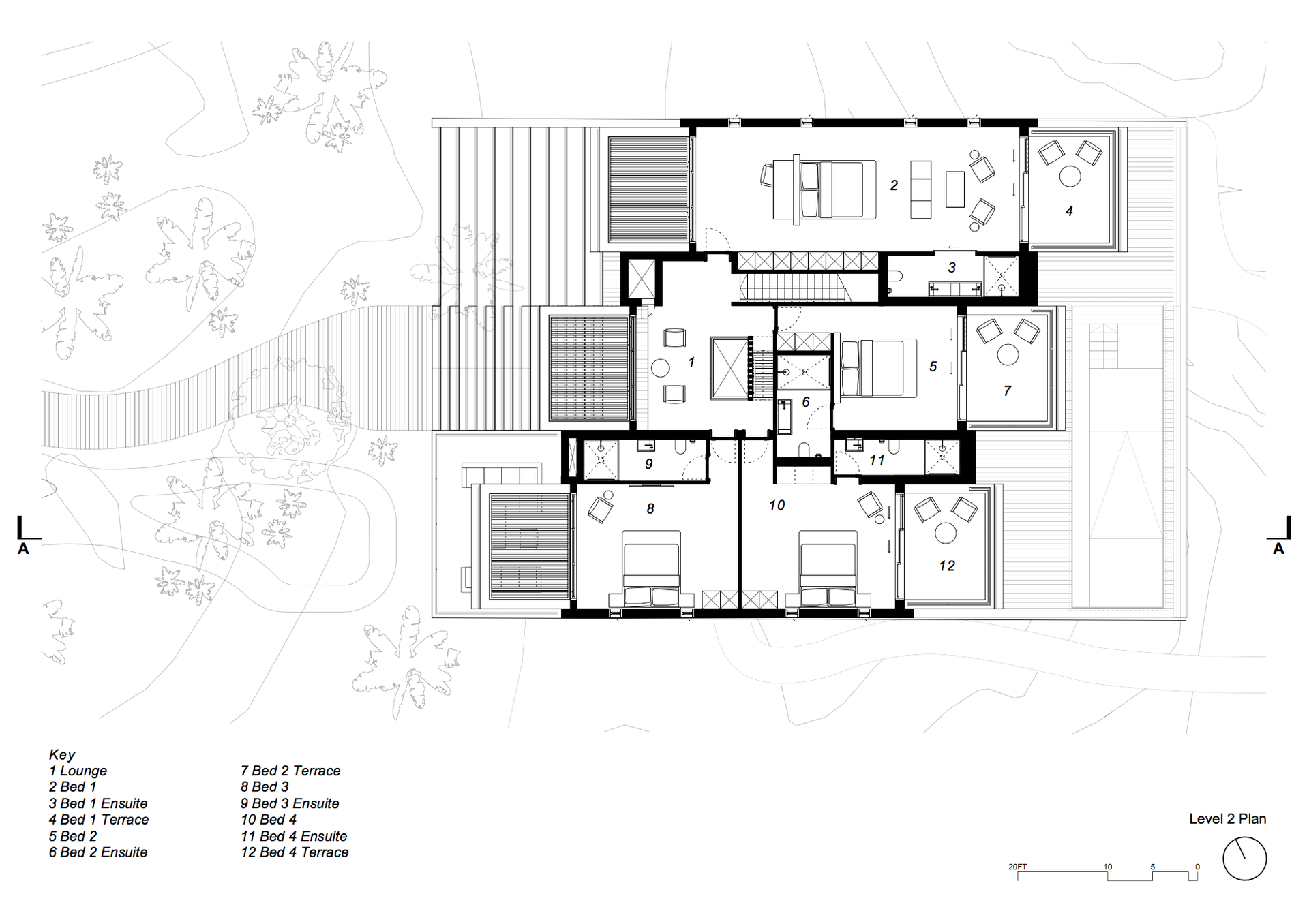 Bay House
A House for Dual Aspect Living
Status

Completed 2022

Location

Long Bay, Providenciales, Turks and Caicos Islands

Size

5896 sqft GIA

Specification

6 beds, 6.5 baths

Photography

Henry Woide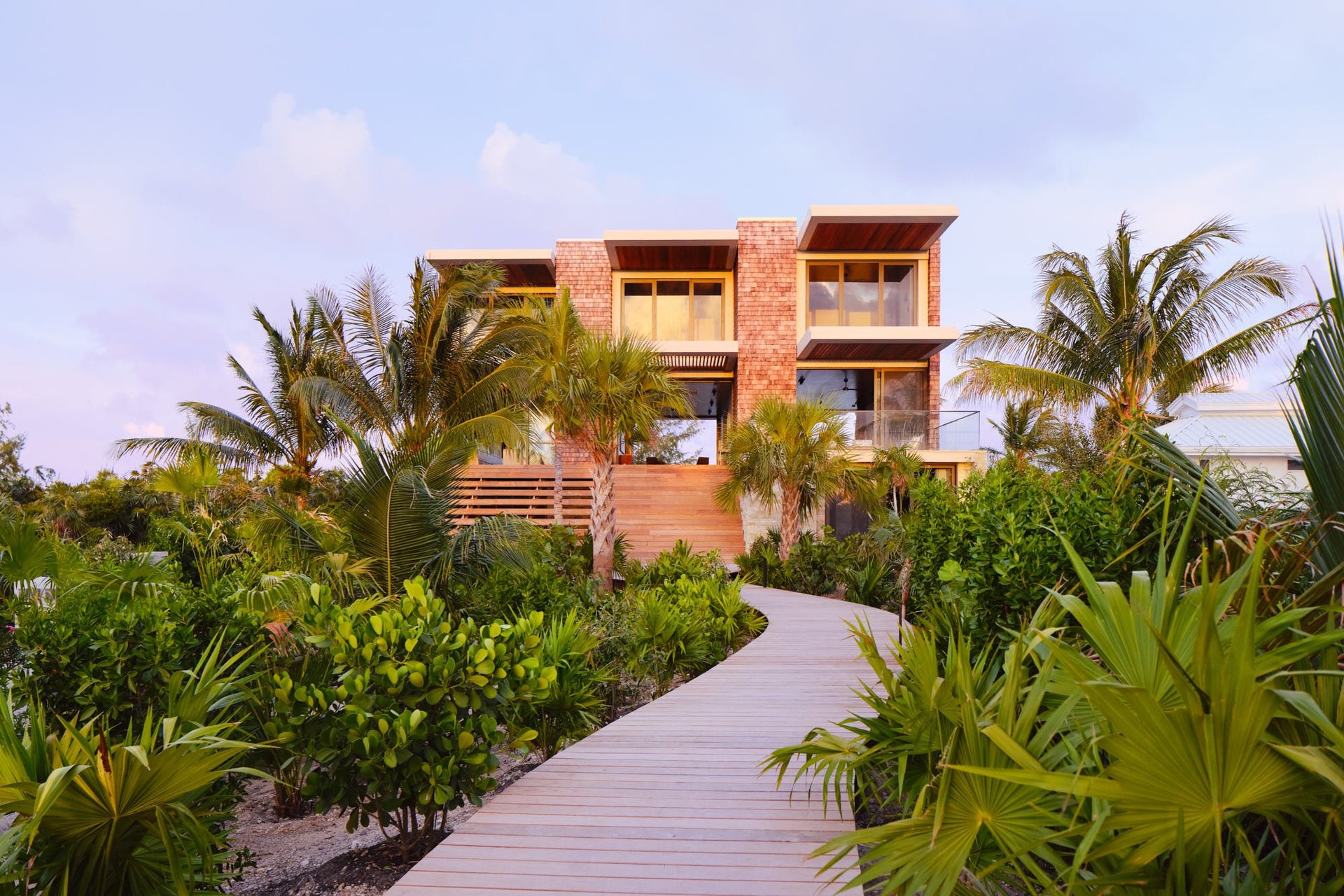 The site for this house is located on Long Bay in the Turks and Caicos Islands. Our overall aspiration for the design has been to create a dual aspect living environment that optimises views and connections to the beach and the indigenous palm-covered interior landscape of the site.
We sought to achieve this by organising the primary rooms of the house in three front-to-back glazed 'bays' - giving it the name Bay House. These glazed portions sit between two cedar shingle clad 'spines' that contain the circulation spaces and secondary accommodation of bathrooms, storage and vertical A/C ducts.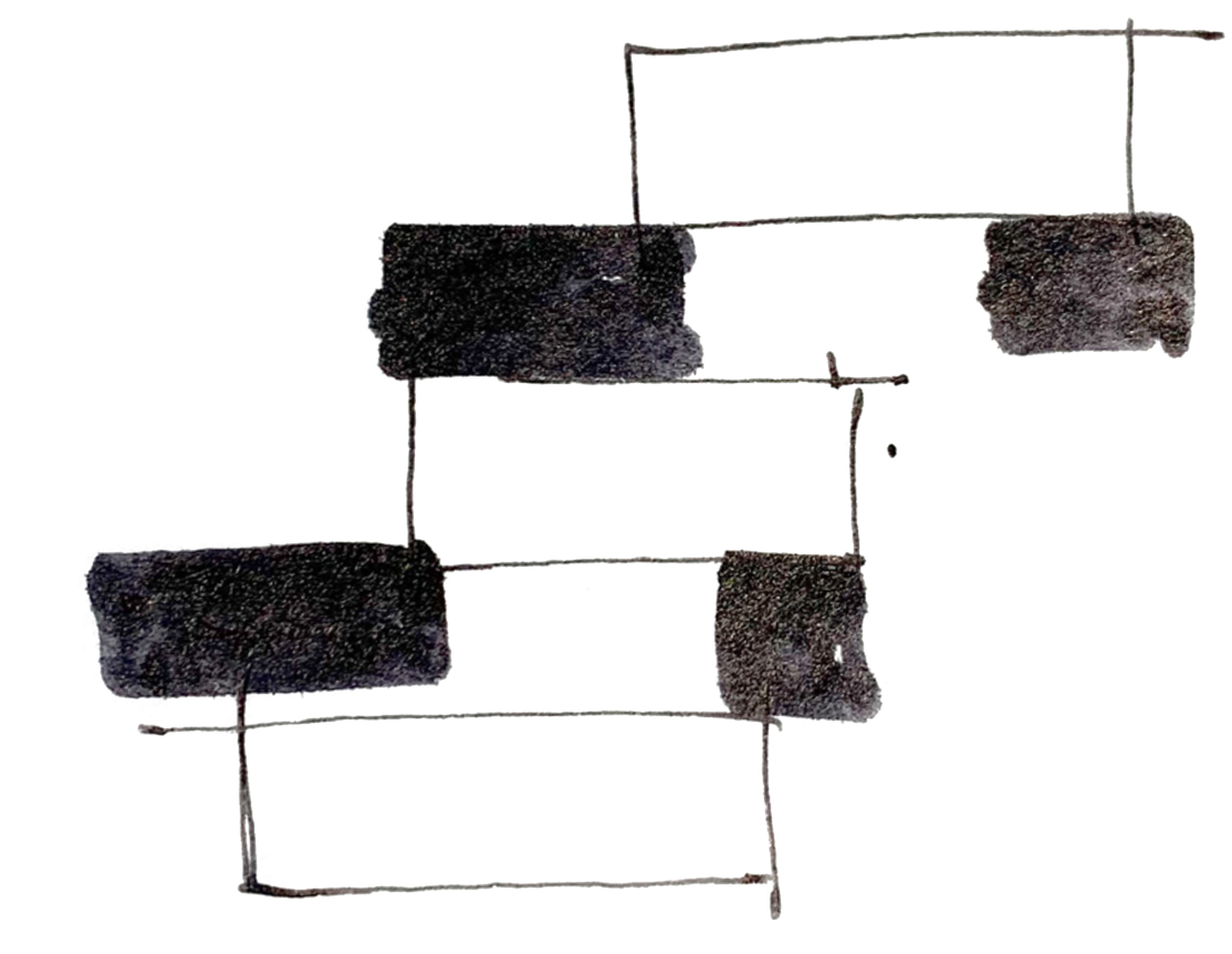 Three 'bays' staggered in plan to nestle behind the dune whilst capturing the best views.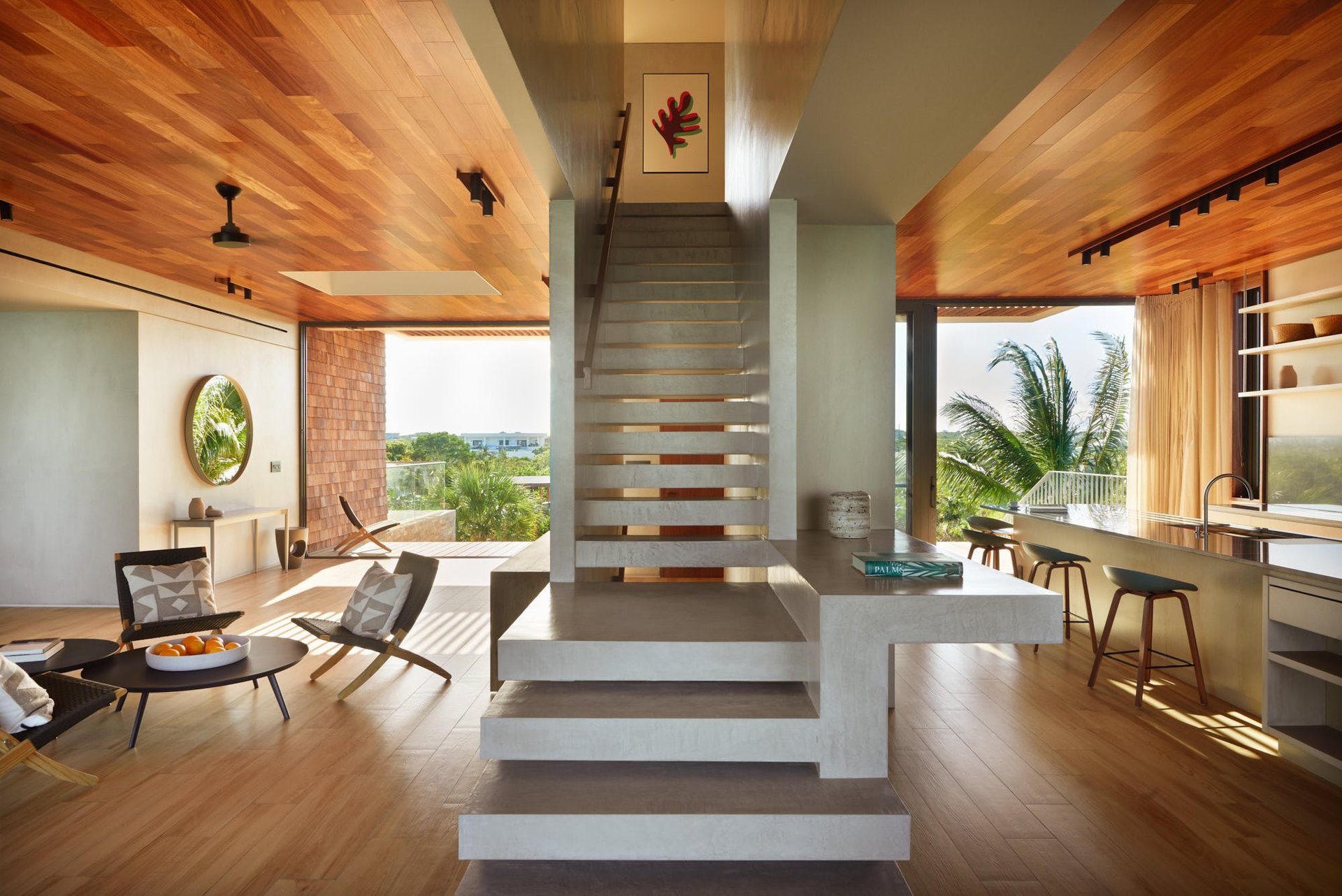 We have also arranged the plan of the house in a responsive manner to work with - not against - the lay of the land. The three bays are staggered in plan to nestle sensitively behind the dune landscape whilst capturing the best views of water and terrain - of the sea and the land.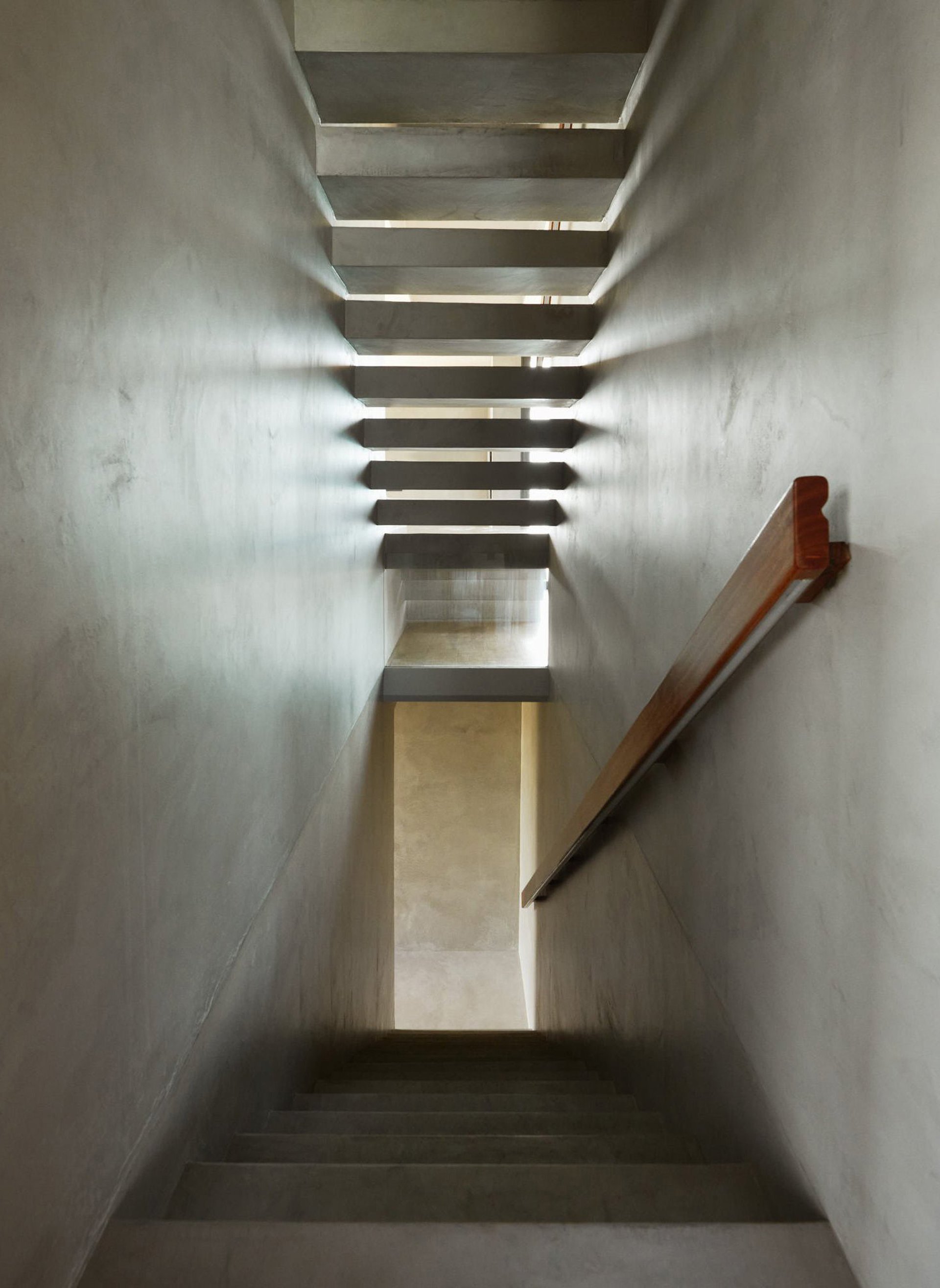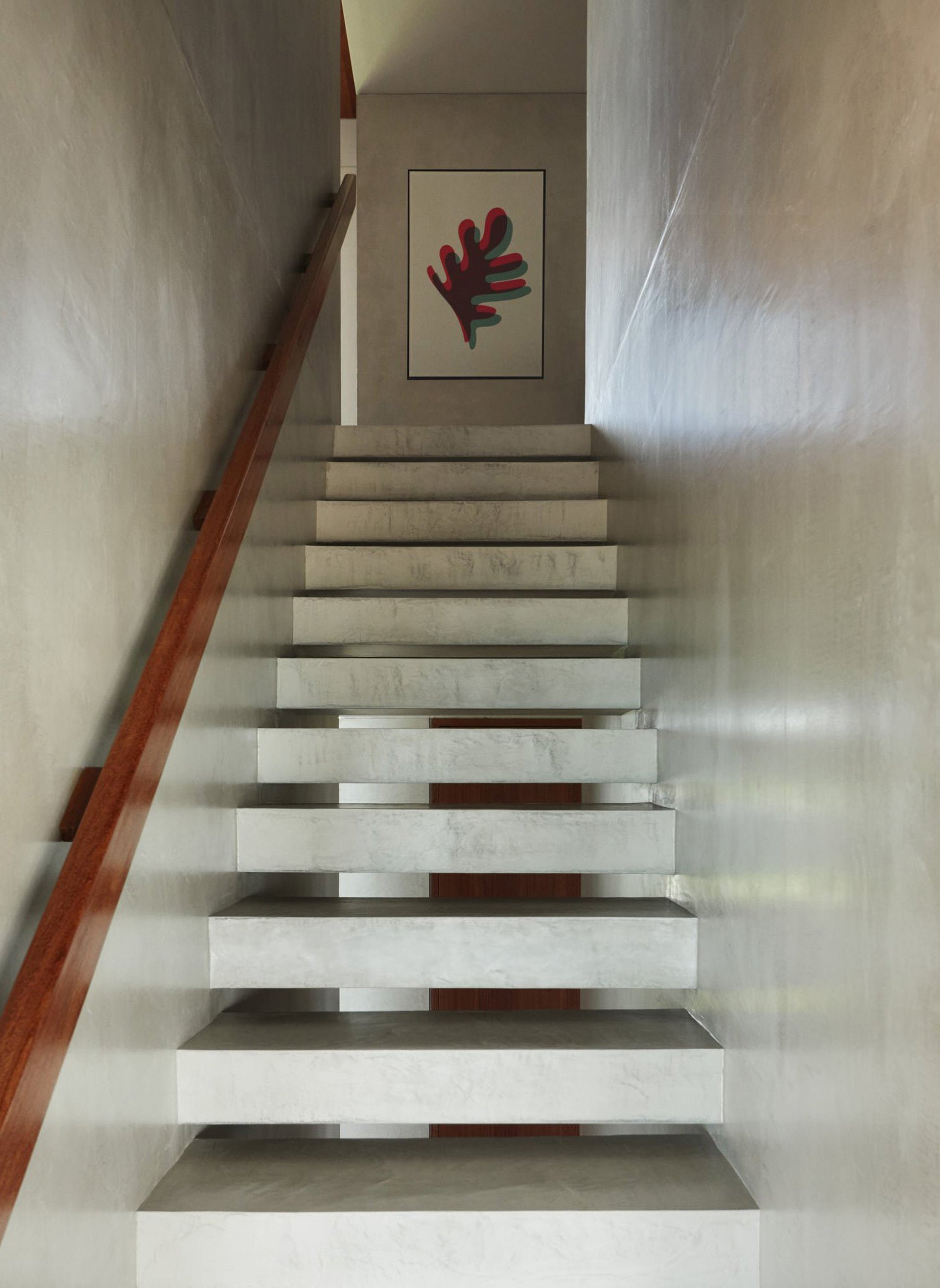 The long, relatively narrow plot changes in nature significantly from north-west to south-east. When approached from the road, the land sits well below the apex of the dune and is almost completely engulfed by indigenous vegetation. The terrain gently lifts and falls in two undulating 'crests' as the water is approached. As the beach comes into frame, the vegetation 'feathers' out into coral-rock boulders, that reduce gradually to white soft sand.
The house is arranged over three floors. It is initially approached via a set of wide entrance steps and deep bleacher seating for enjoying the shade and garden views. The steps take you up and over the dune into a spectacular central living area that gives expansive views out to the ocean. Kitchen, living and dining areas are all interconnected on this level, giving access onto the pool terraces. This whole floor can be fully closed or opened front-to-back depending on the weather.
At the top level of the house, four bedrooms 'step' to give privacy and shelter and also have front-to-back aspects, allowing precise natural ventilation control. Each of the bedrooms has large projecting balconies that are covered by equally large projecting shading planes to allow for maximum sun protection and a dramatic framing of views across the bay.