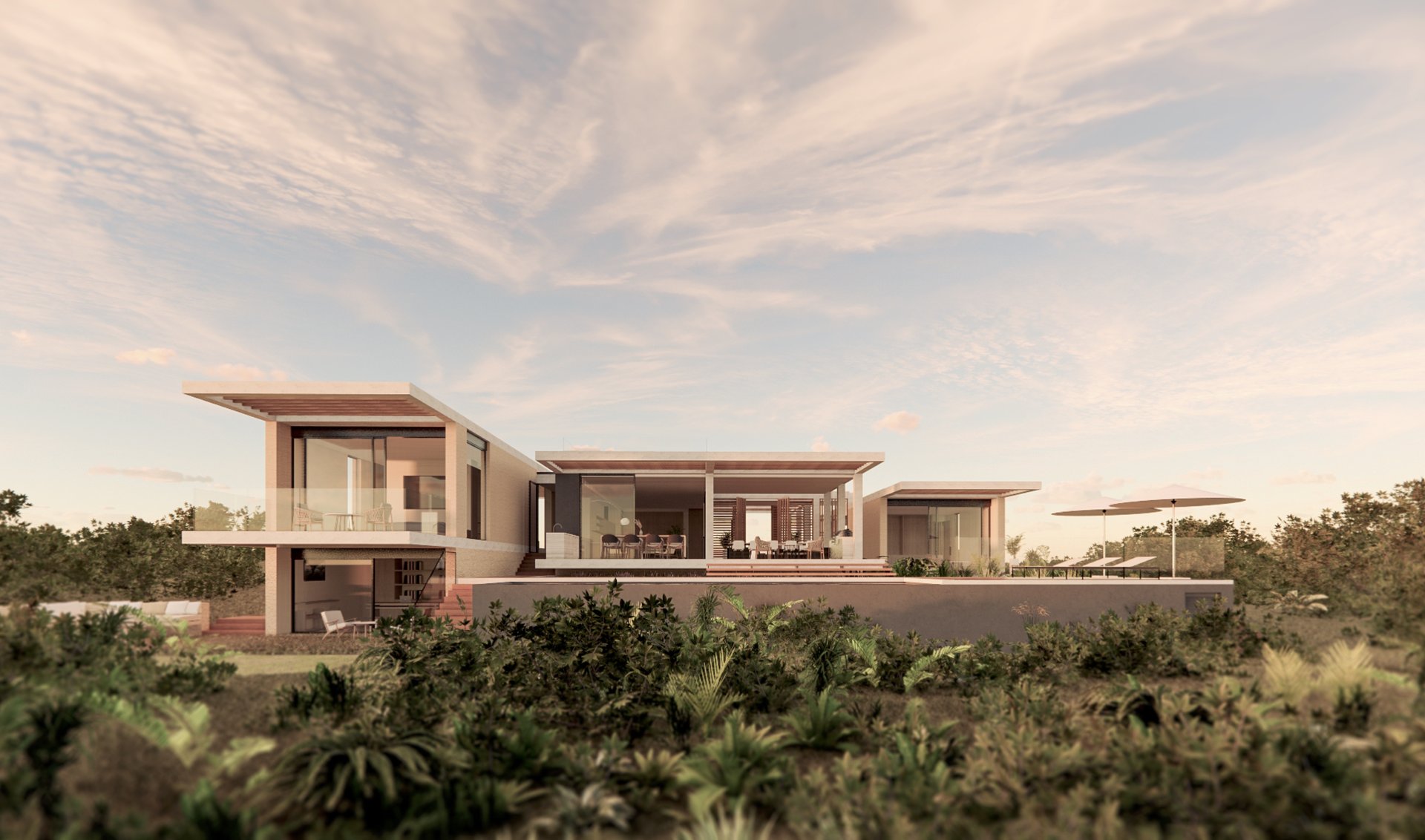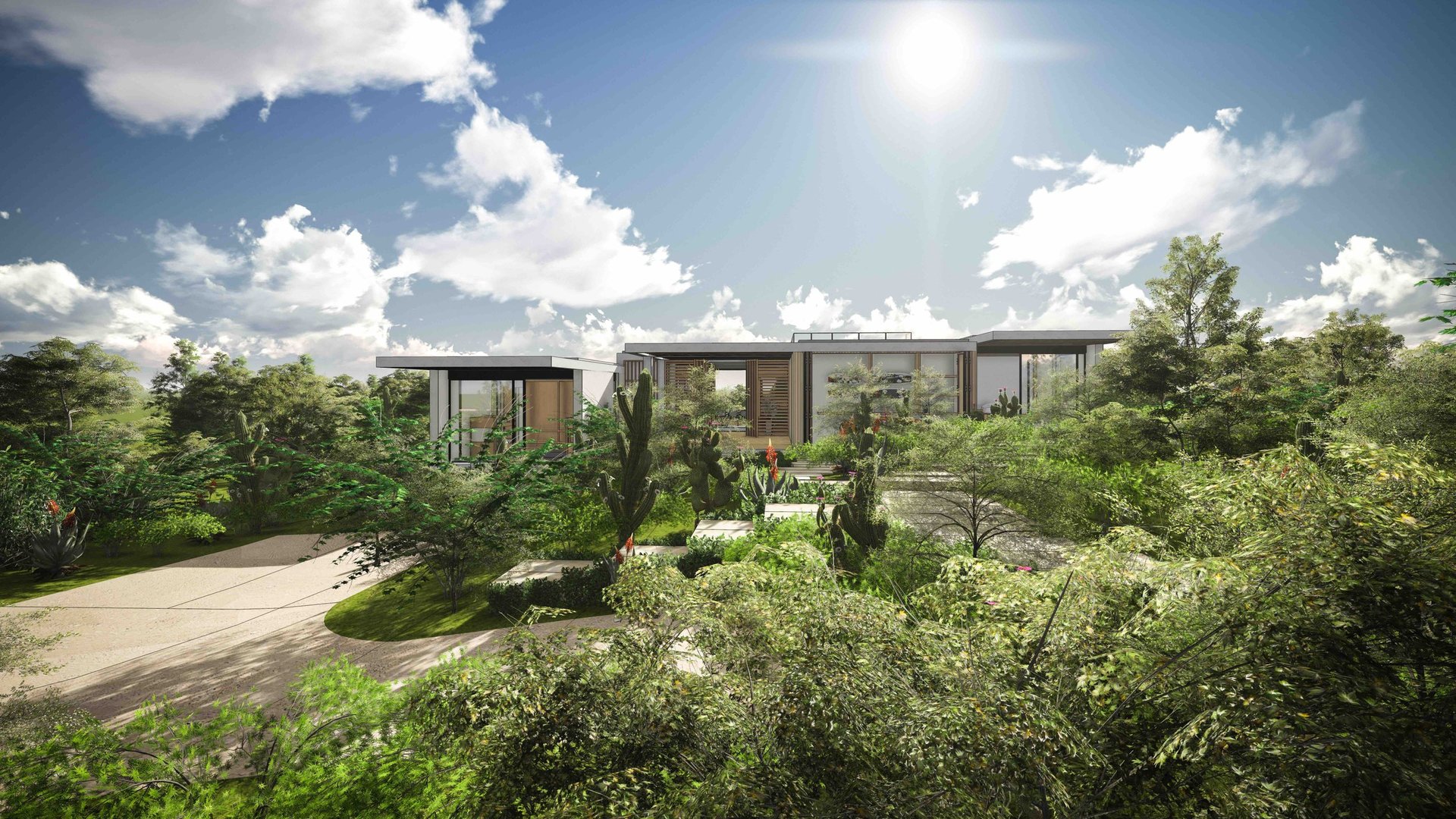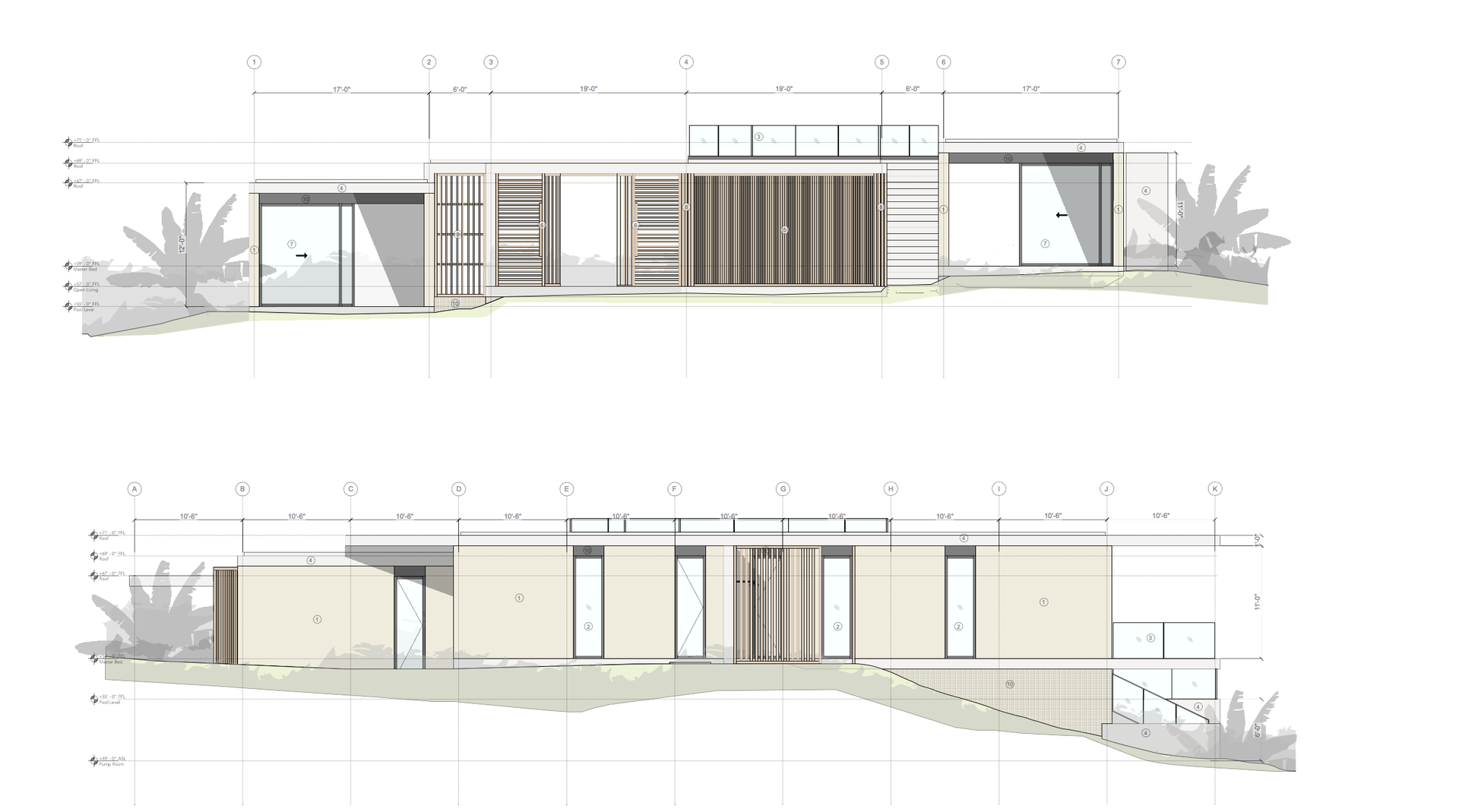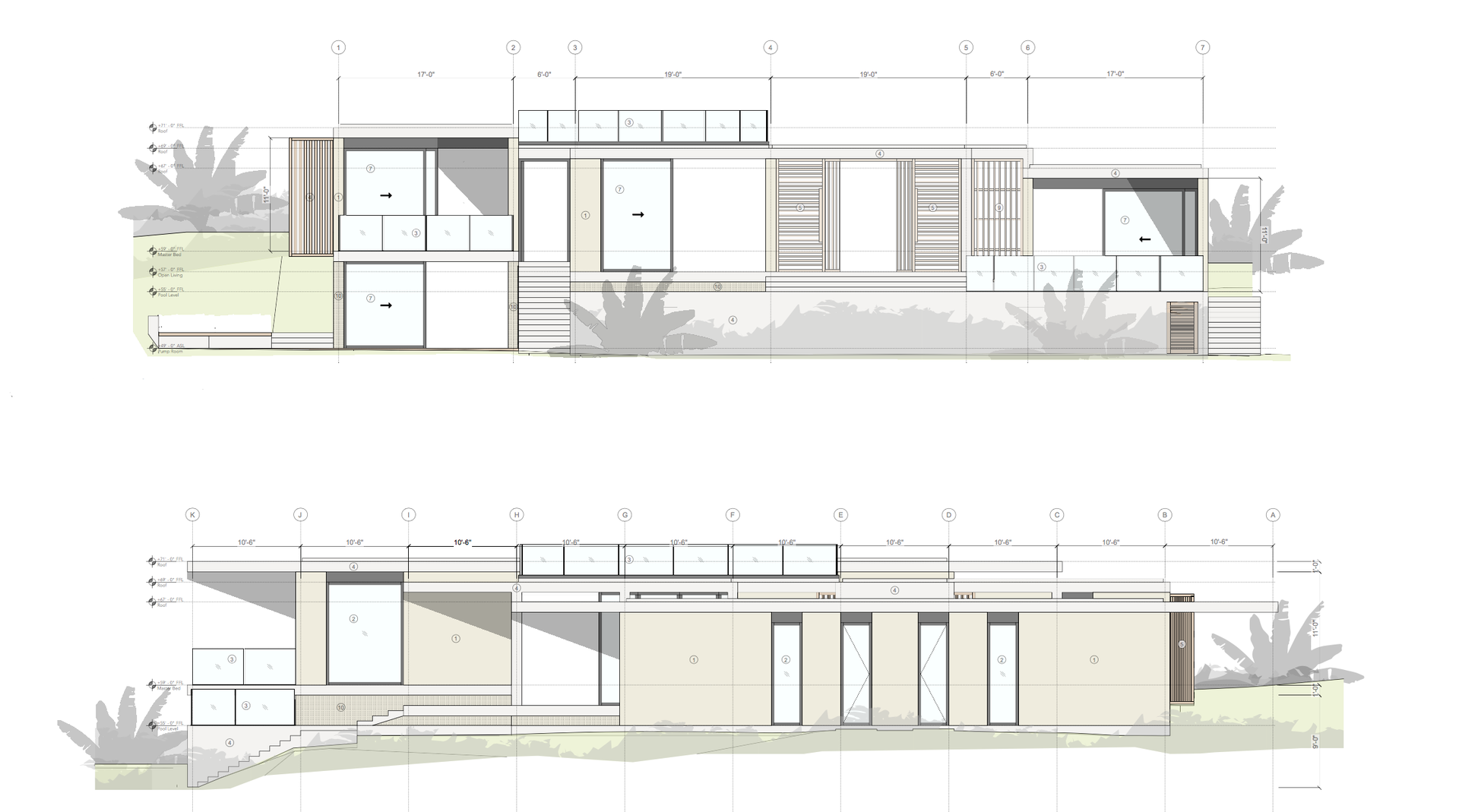 Seasage Hill House
A Low-Lying Form in Nature
Status

Completing 2023

Location

Long Bay Hills, Providenciales, Turks and Caicos Islands

Size

3507 sqft GIA

Specification

4 beds, 4.5 baths

Visualisations

Blee Halligan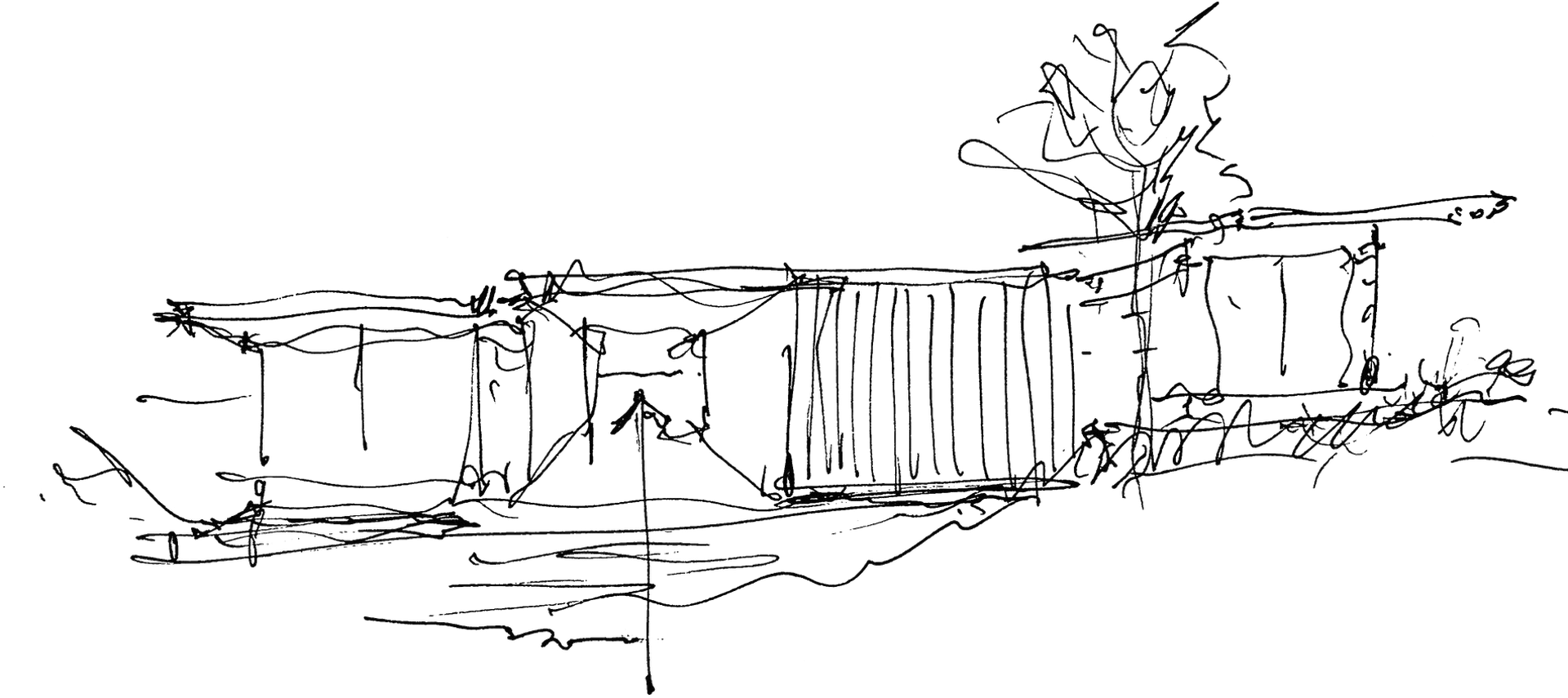 Seasage Hill is a high ridge of land on Providenciales, Turks and Caicos. Our clients' site has a unique dual aspect of looking out to the azure blue sea of the Caicos Bank and across the inland mangrove waters of Juba Sound. The site is abundant with native flora including cactus, bromeliads, frangipani, sapodilla, lignum vitae, gumbo limbo and Jamaica caper trees. It drops two storeys in height from top to bottom and features small natural sink holes.
Our single-storey design sought to respond to the natural fall of the rocky terrain by splitting the mass into three connected parts (children's bedrooms, living/kitchen/dining and master suite wing) on subtly differing levels. Each component part is stepped also in plan to capture the best distant views of the sea to the north-east, whilst responding to high-points on the land. The slight stepping in plan and section affords the master suite wing with the most elevated views as well as providing space for an office beneath.
Our clients are passionate about the natural landscape of the site and their brief was to be able to live in close-contact with nature and to maximize the potential for outdoor living. A key aspect of the design is a part-covered 'breezeway' adjacent to the living/kitchen/dining and connected to the entrance hallway. It provides shaded external terraces and the opportunity to harness and capture breezes through the house (in lieu of air-conditioning), whilst drawing views of the sea through to the front garden, and weaving native landscape through the centre of the home.
Responding to the natural fall of the rocky terrain, the mass is split into three connected parts, on subtly differing levels.