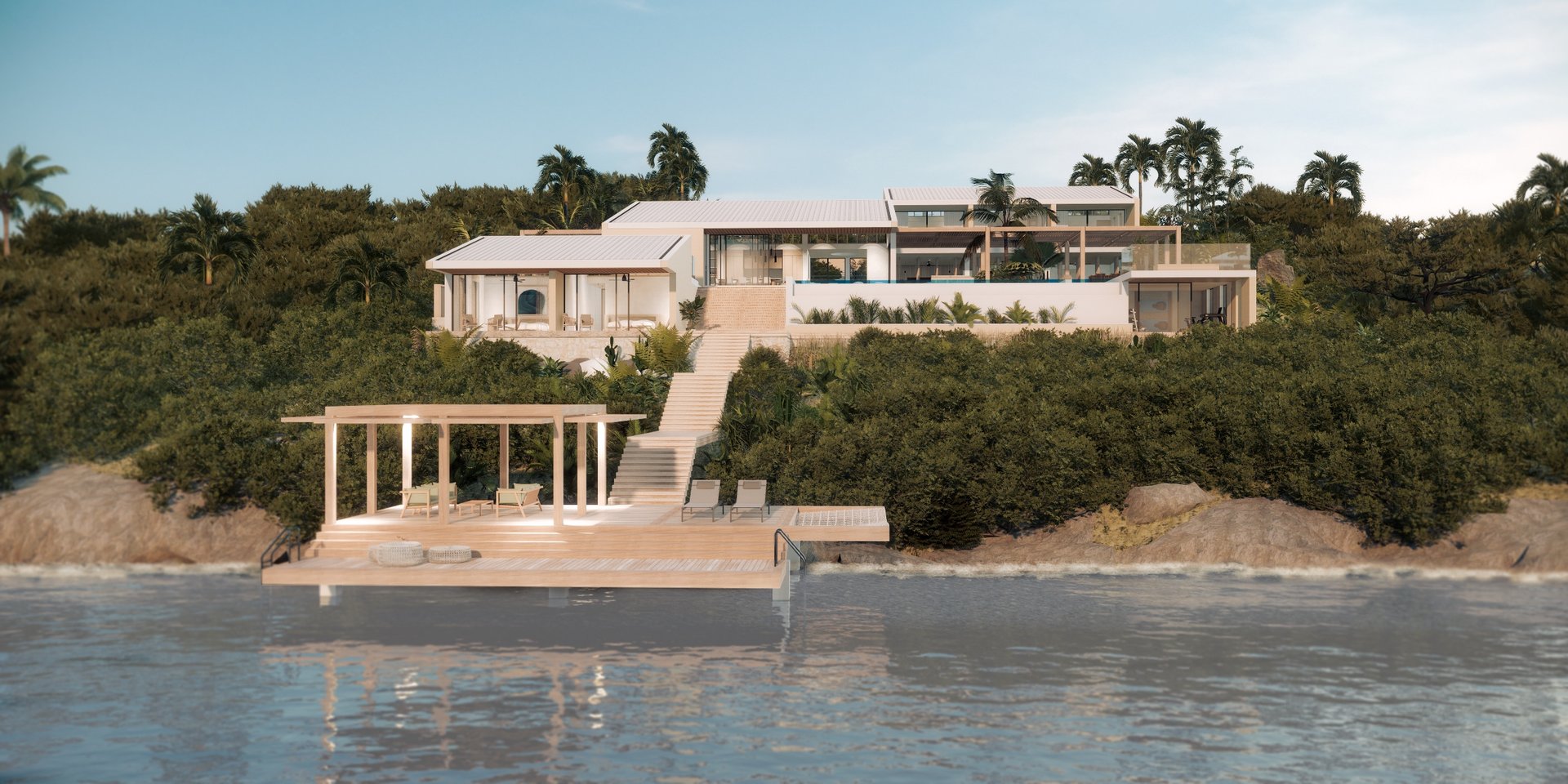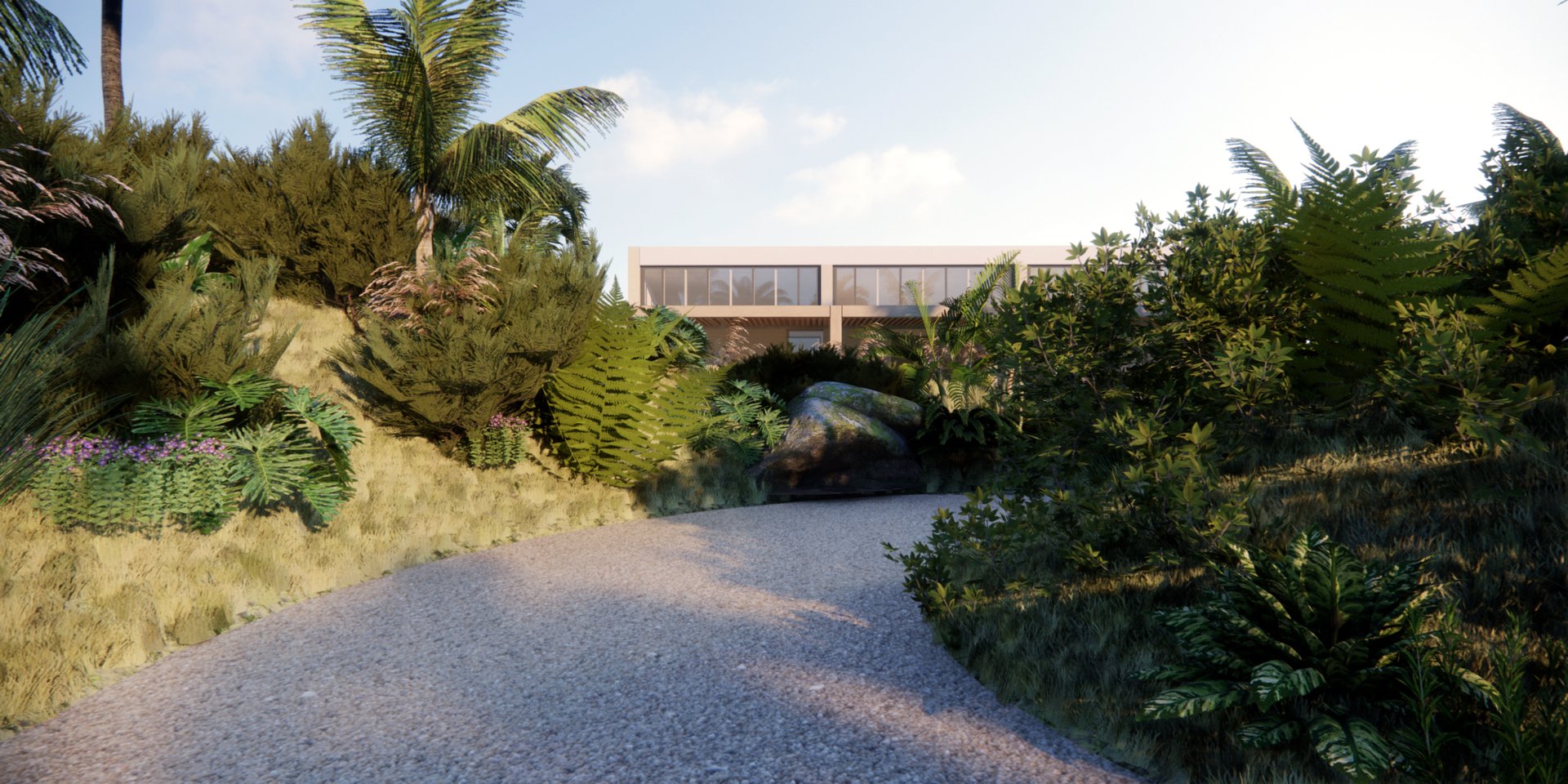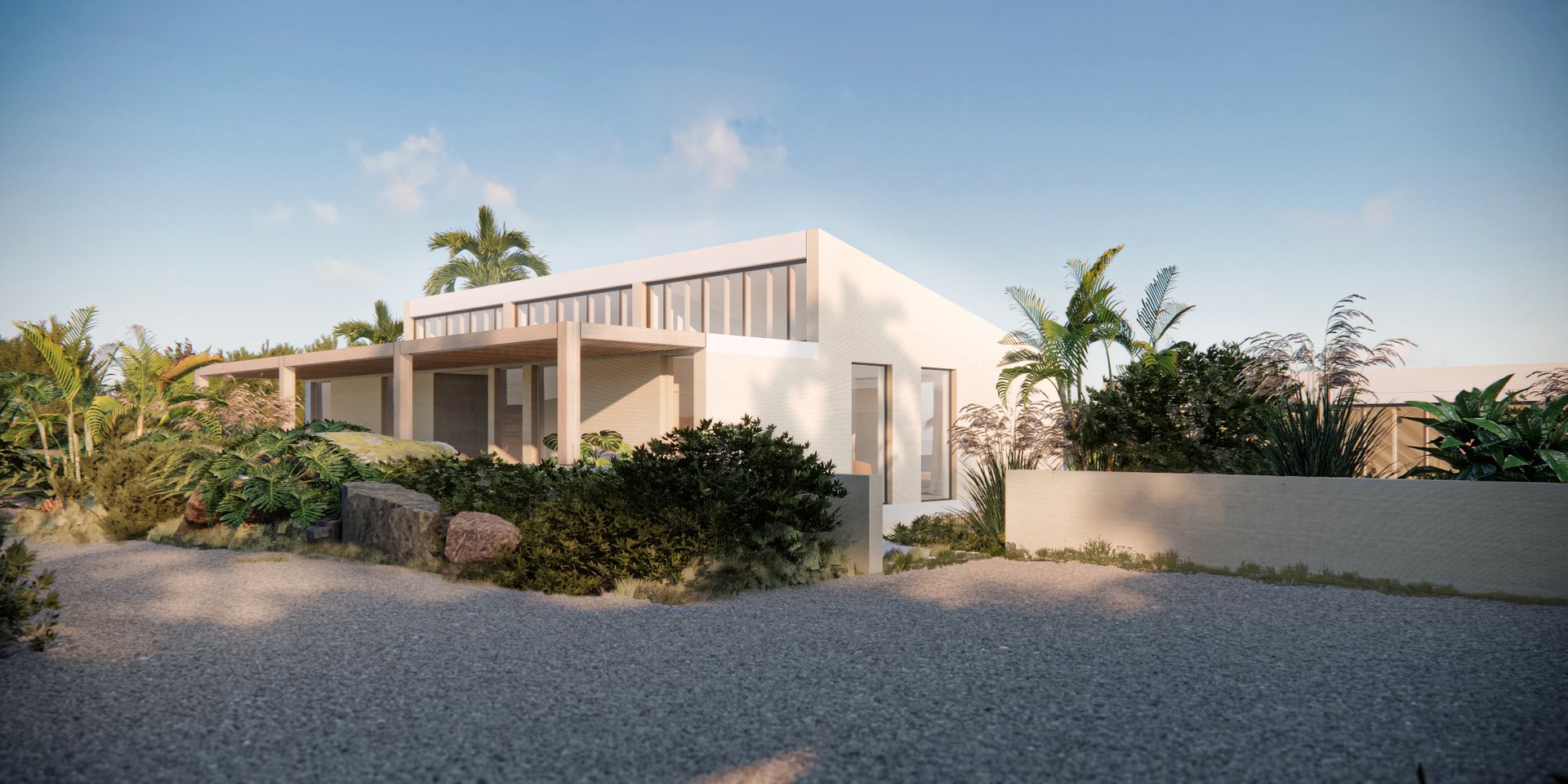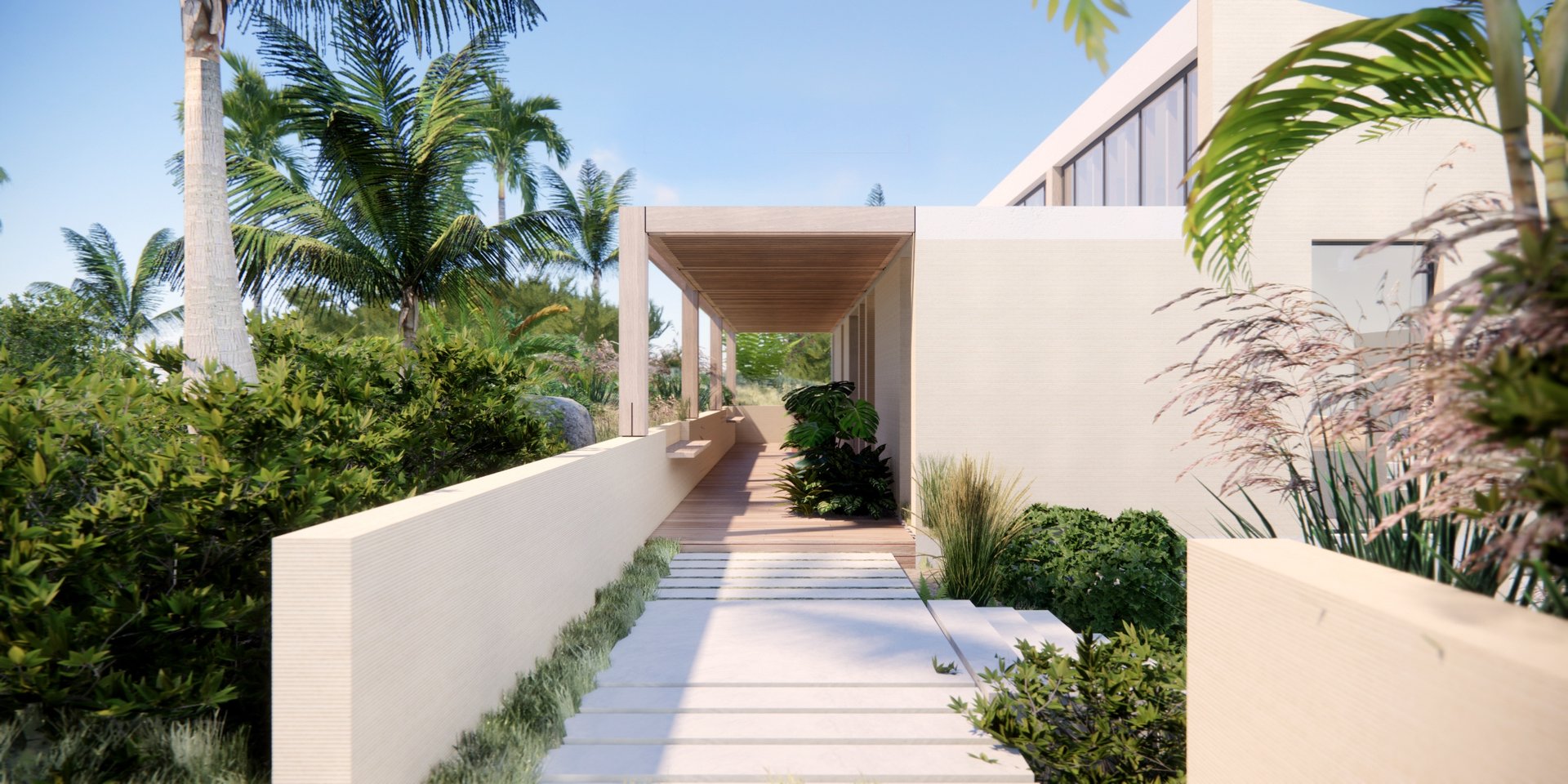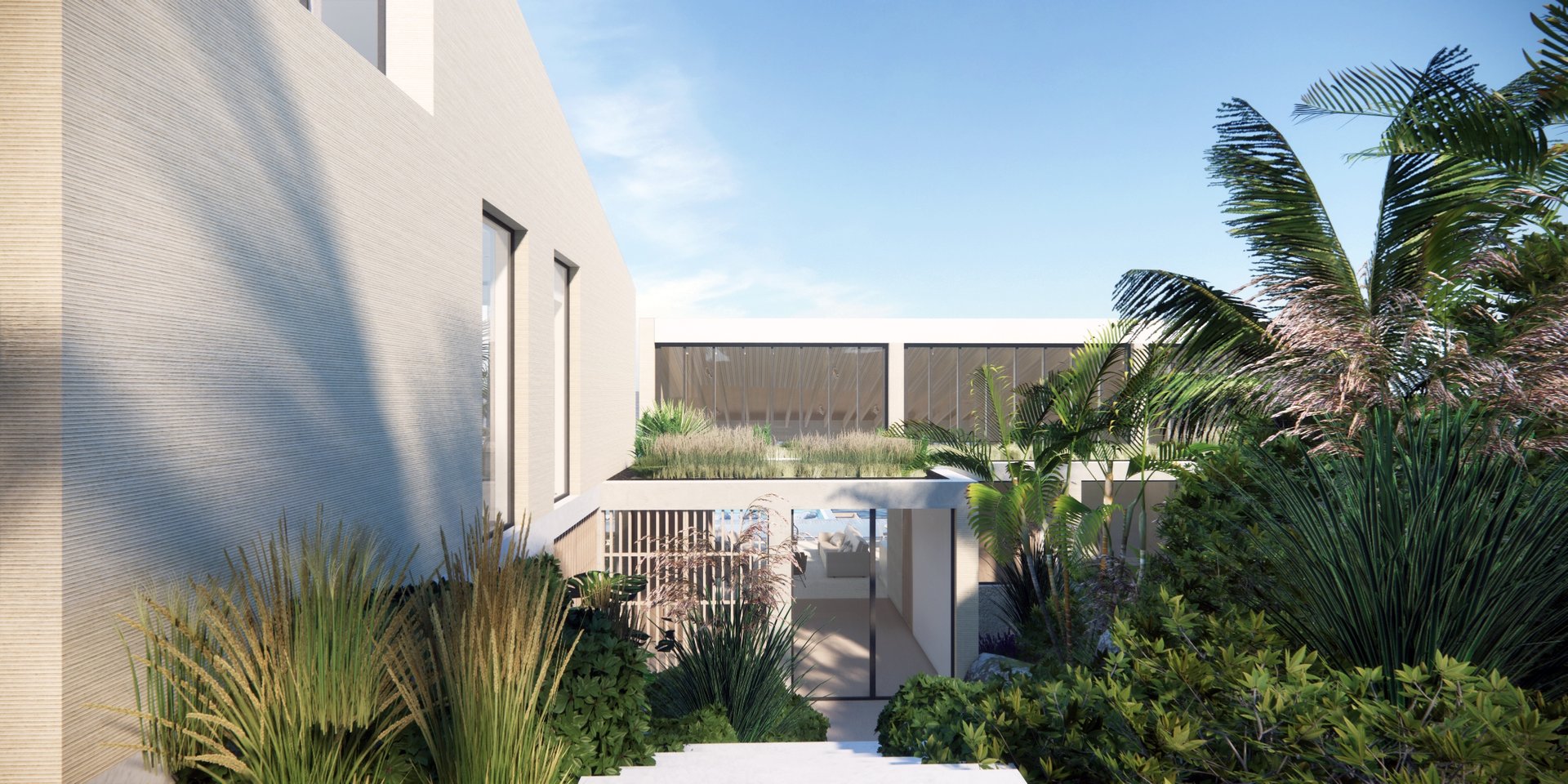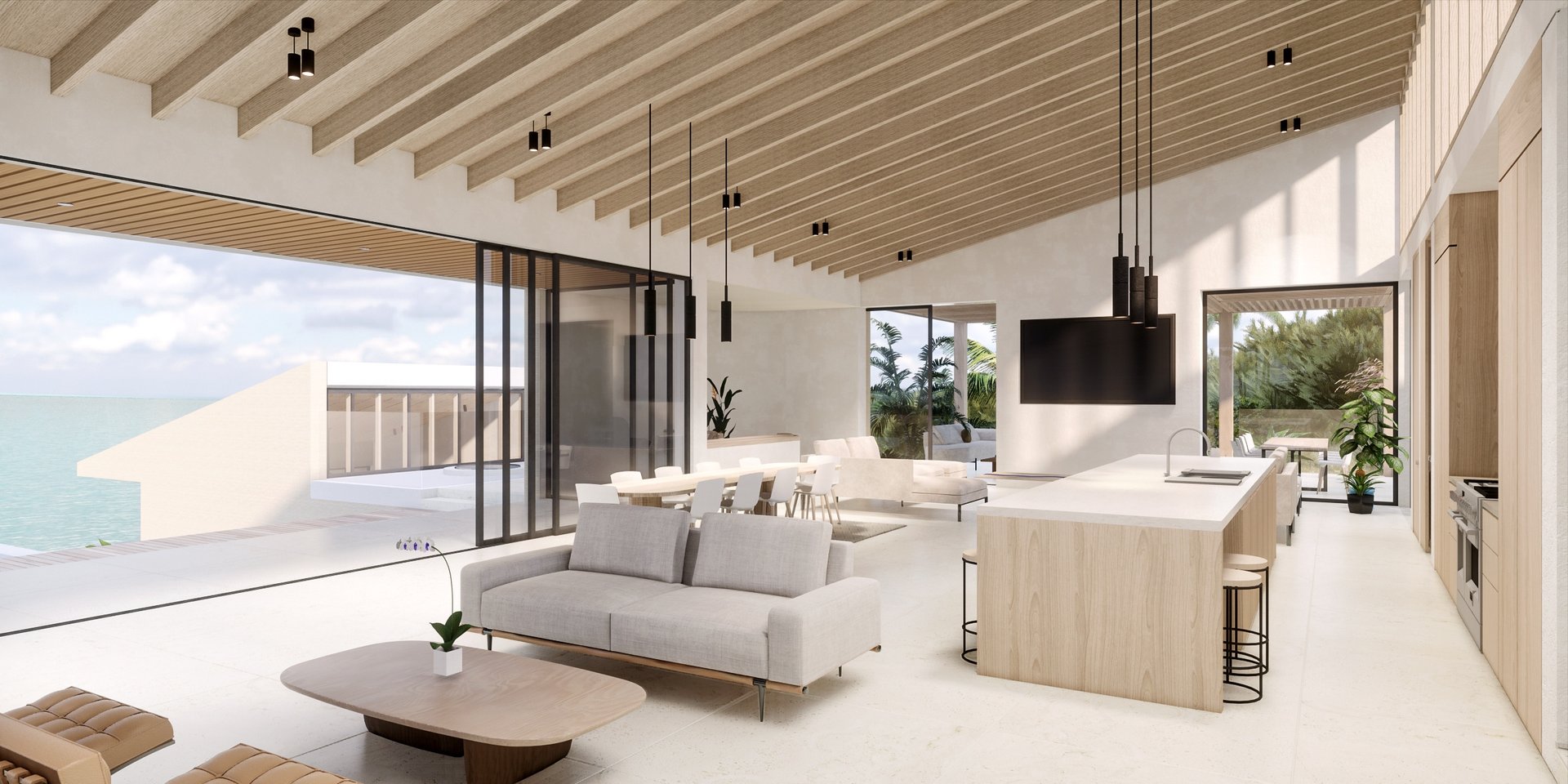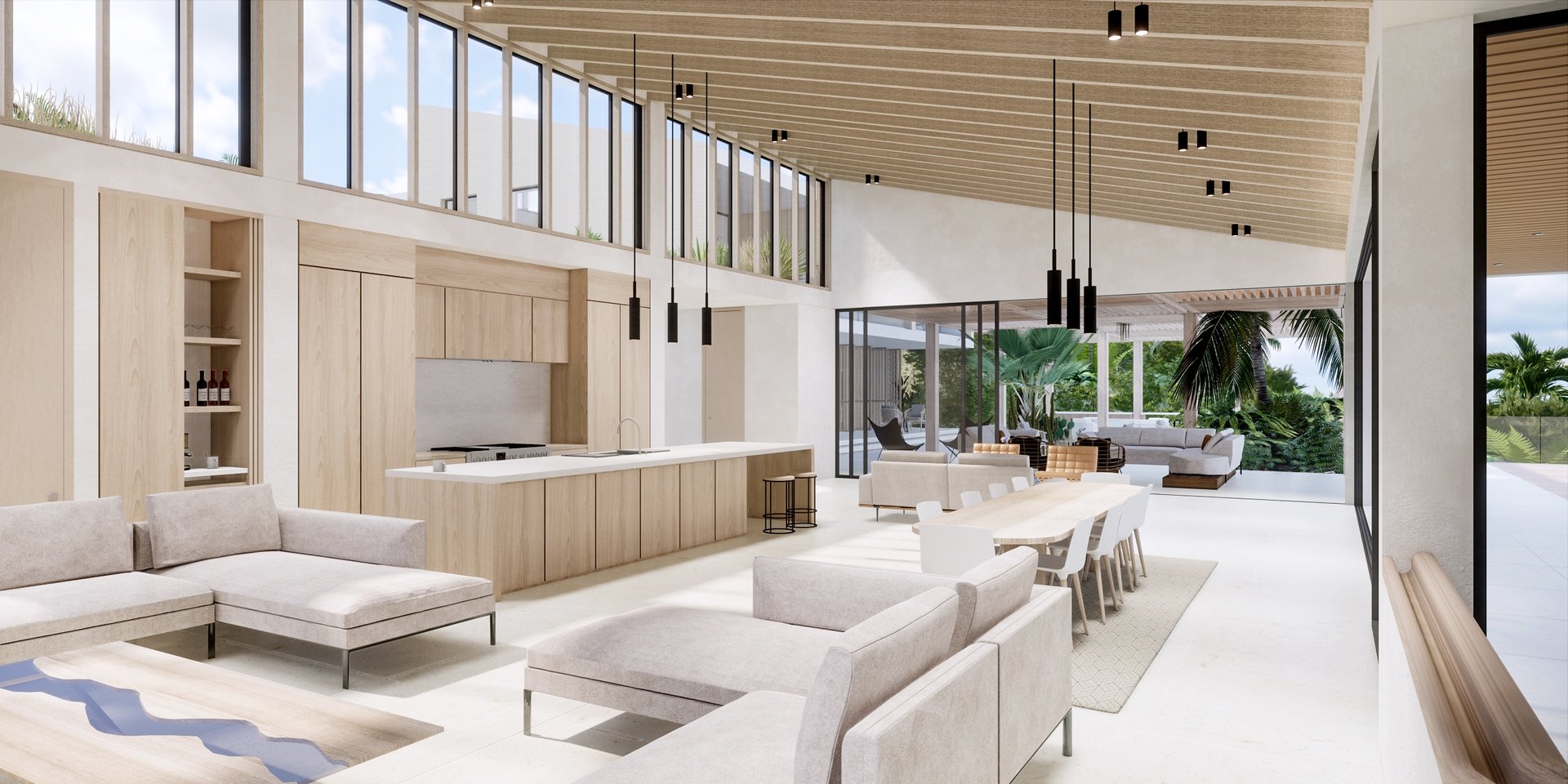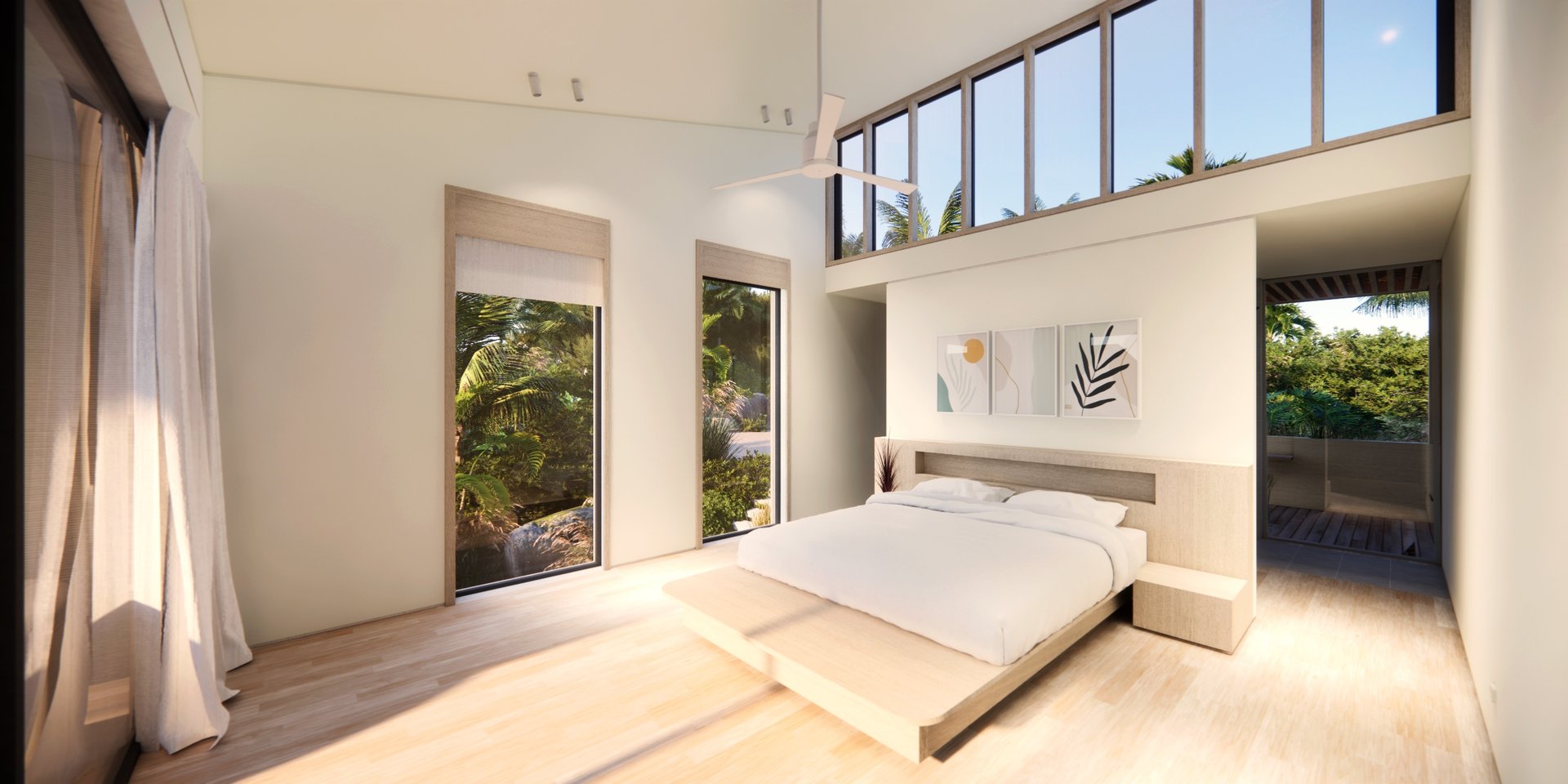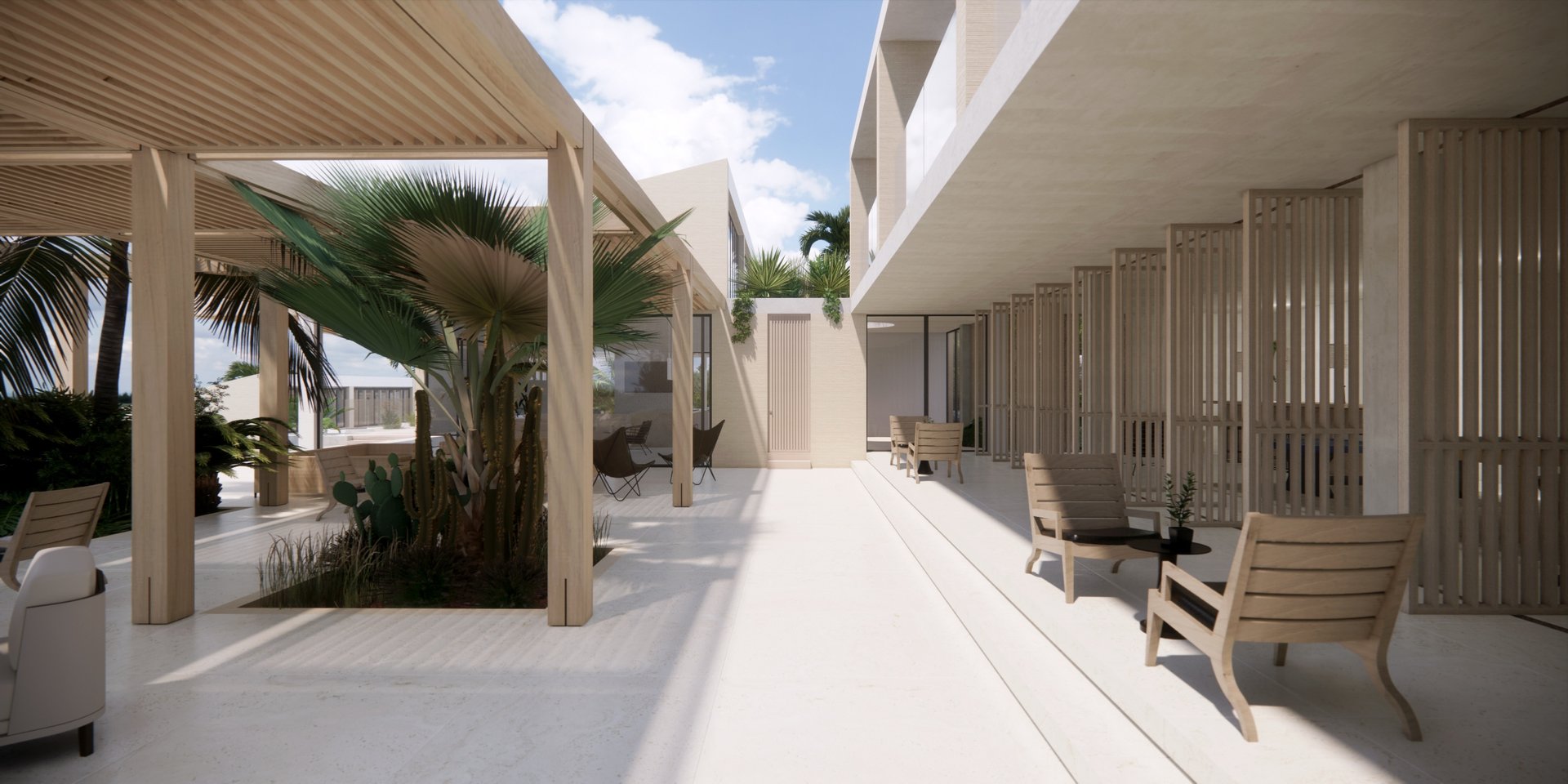 Hill House
A House that Belongs to the Hill
Status

Construction Start February 2023

Location

Turtle Tail, Providenciales, Turks and Caicos Islands

Size

6570 sqft GIA

Specification

5 beds, 6 baths

Visualisations

Blee Halligan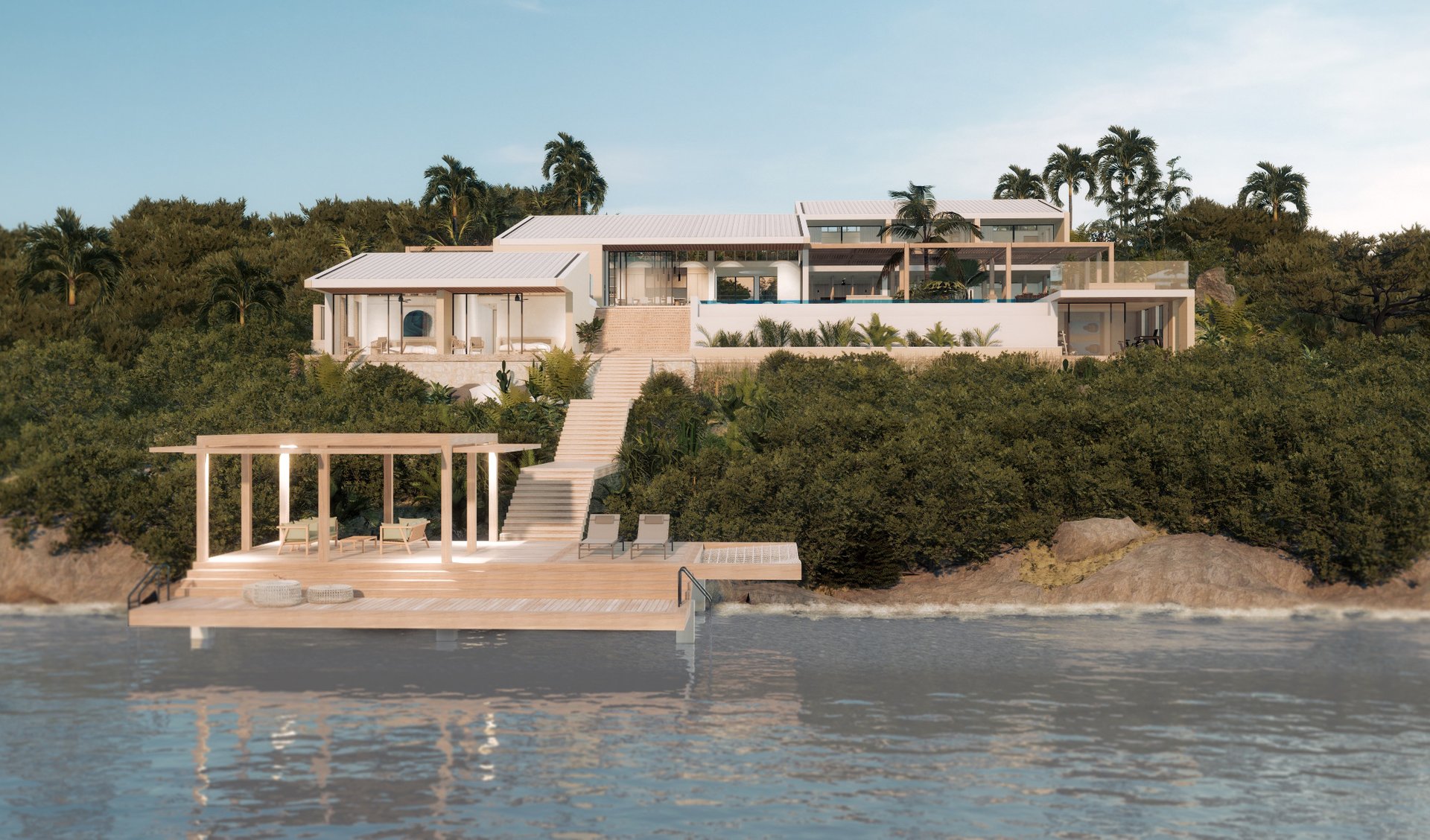 The site for this home is located on the southside of Providenciales, which has stronger prevailing winds and often rougher seas. It has a steeply sloping gradient of a constant 25 degress. The lot is wide and rises from the ocean to +70'. We wanted to ensure we designed a home that exploited both the gradient and width to optimise sea views as well as providing spaces for enjoyment of the hillside terrain, in the lee of the winds.
We were inspied by Frank Lloyd Wright's quote; 'No house should ever be on a hill or on anything. It should be of the hill. Belonging to it. Hill and house should live together each the happier for the other'. We were also influenced by the choreography of hillside homes built by Alberto Ponis in Sardinia, and his monograph entitled 'The Inhabited Pathway'.
We devised a strategy for a home of three parts on three levels. A Guest House is placed at the top, the Living/Kitchen/Dining and Pool with associated terraces at the middle, and Master Bedrooms at the lowest level. At each level the accomodation shifts from the east to west to ensure views from the rooms above. The journey from hilltop to sea is therefore meandering - like an 'inhabited pathway'.


The journey from hilltop to sea is meandering, like an inhabited pathway.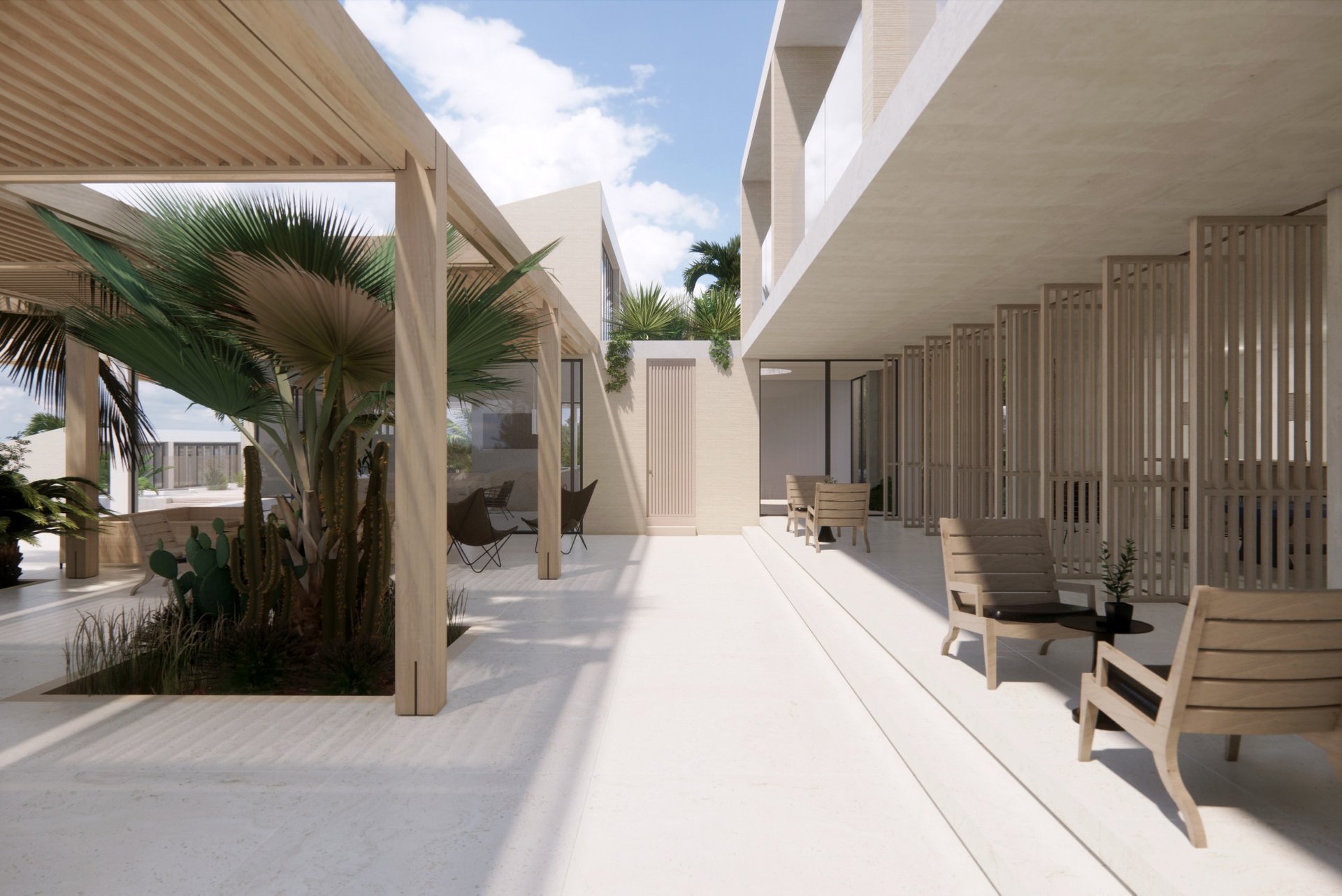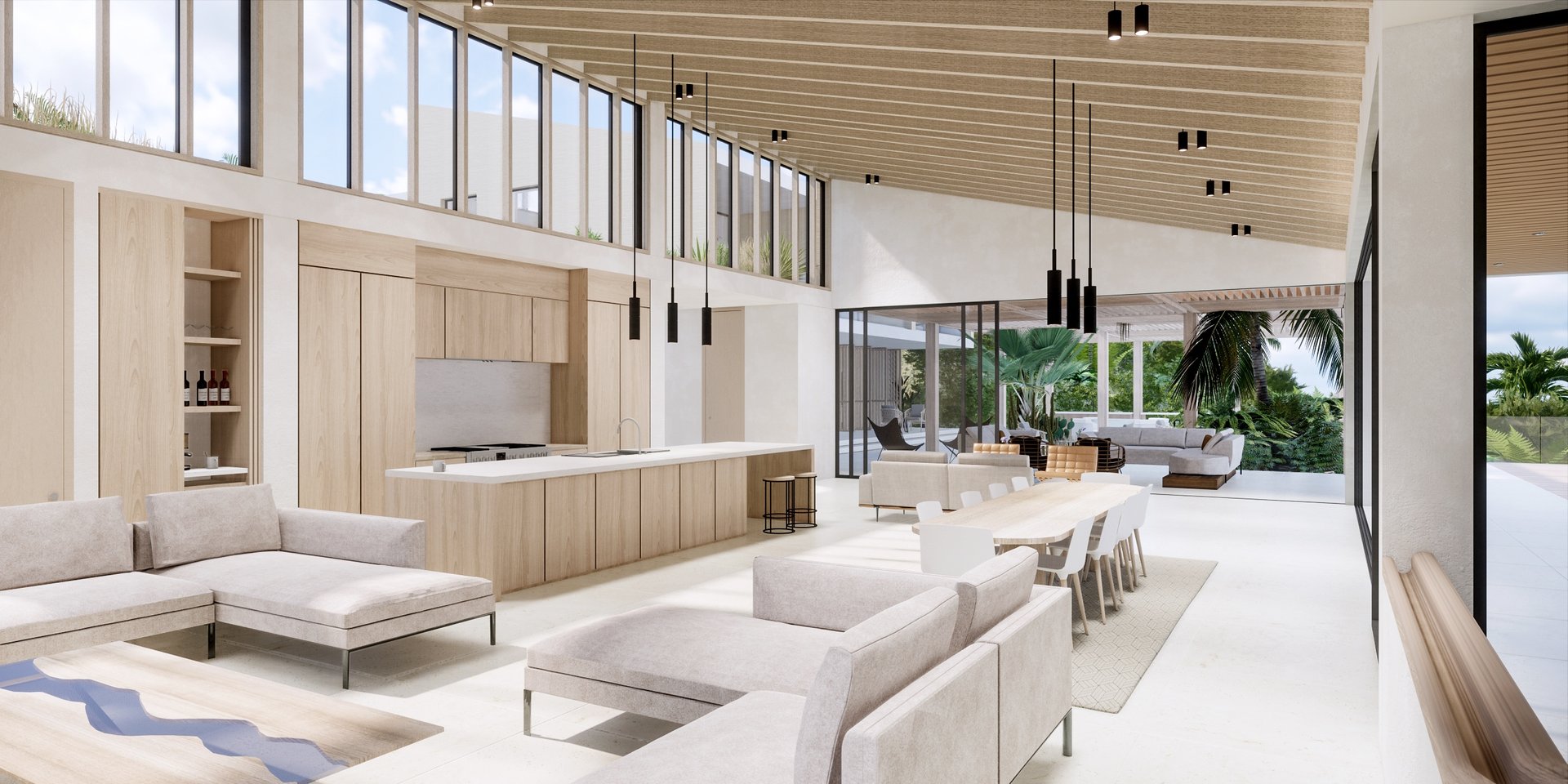 The three volumes all have mono-pitch roofs that slope at the same angle as the hill and lean away from the prevailing winds - taking cues from the site's windpruned vegetation. The sloping roofs also facilitate opportunities for harnessing breeze to provide natural stack ventilation cooling, via sliding doors at low-level and upper-level clerestory windows.
The roofs will be steely grey metal standing seam and the walls clad in native stone and raked render that match the muted sandy-grey tones of the site. Our hope is that, overtime, the house will appear like a rock escarpment nestled within the hillside, surrounded and protected by windpruned native planting, and providing the perfect place for refuge on the wilder side of the island.