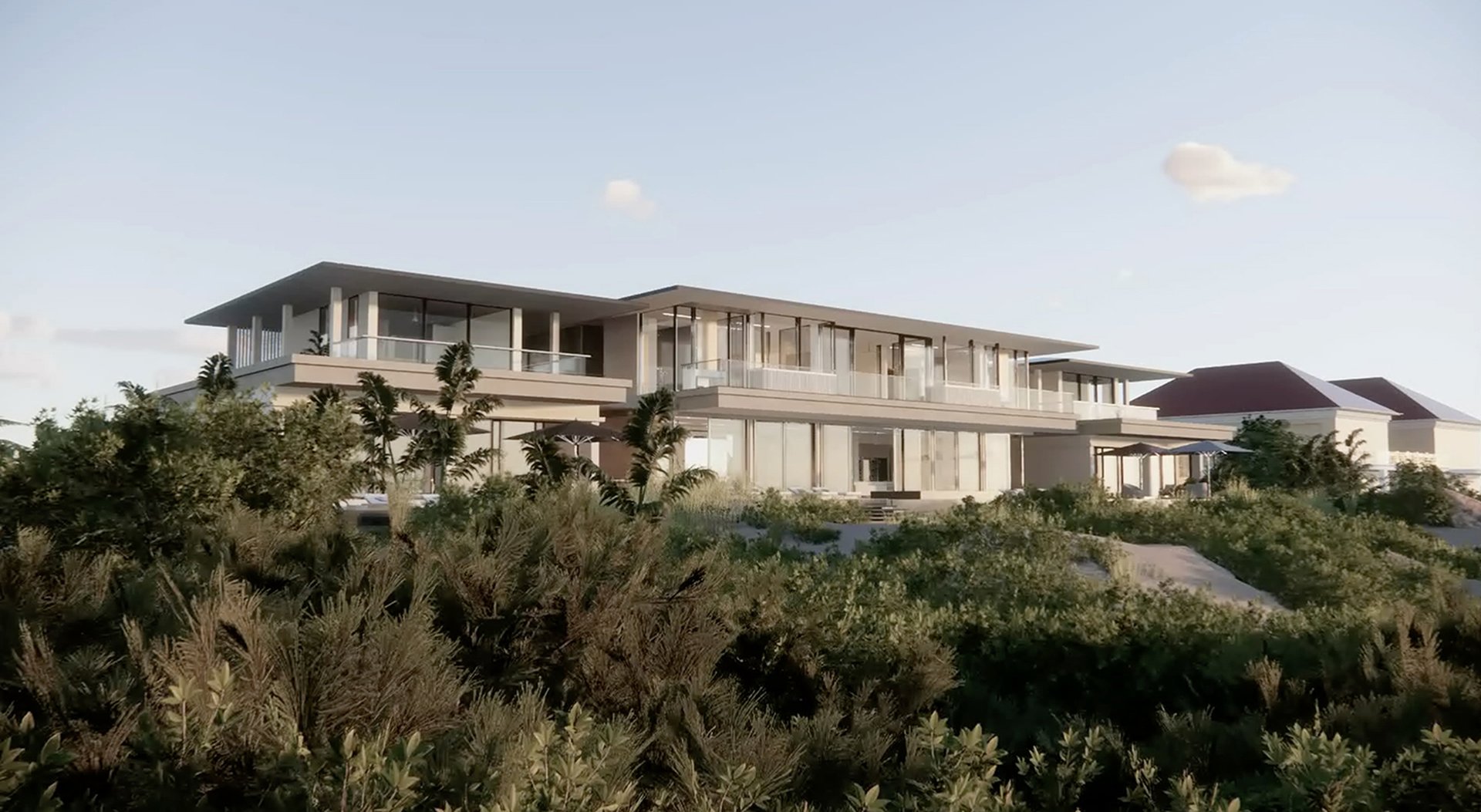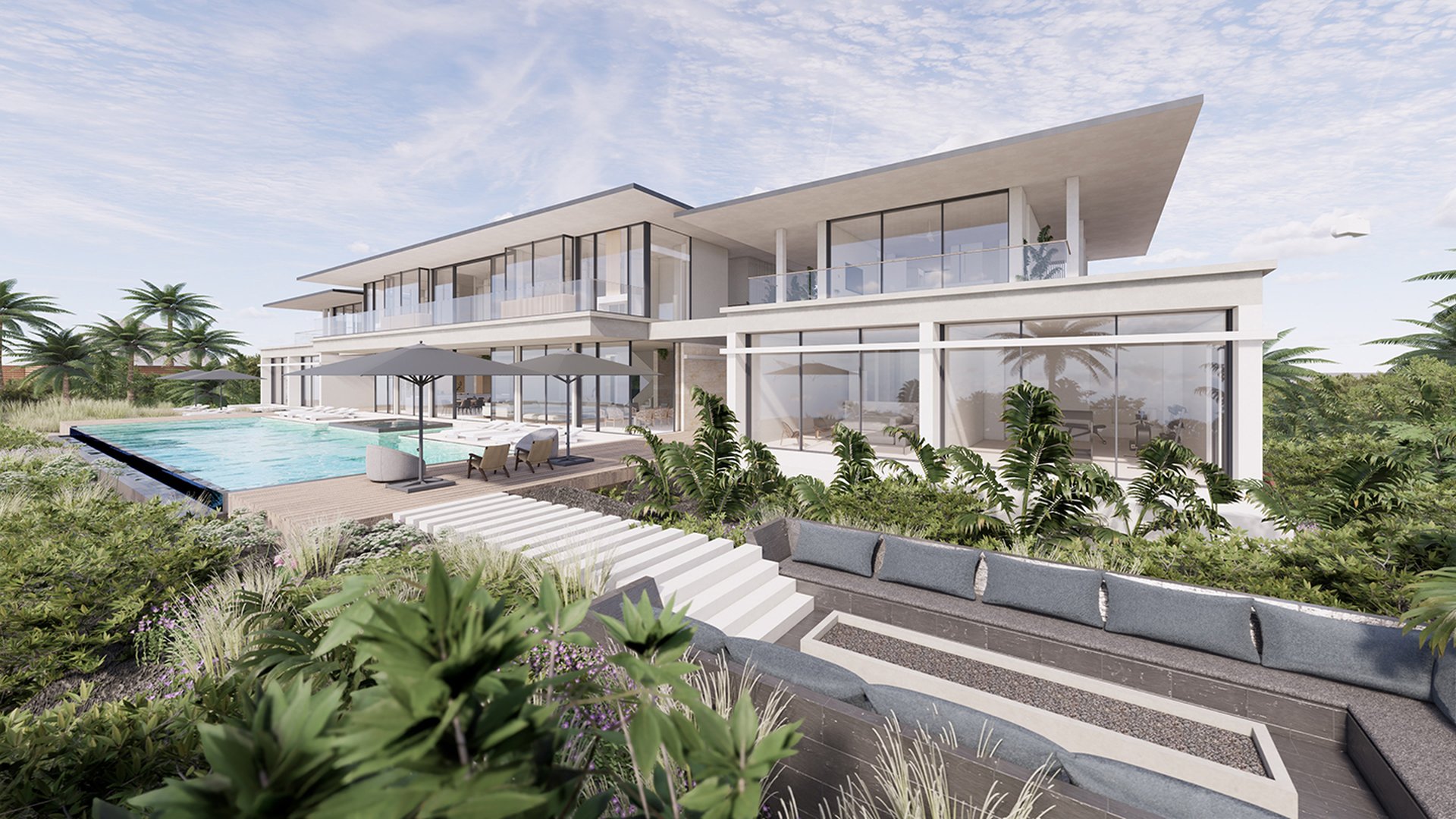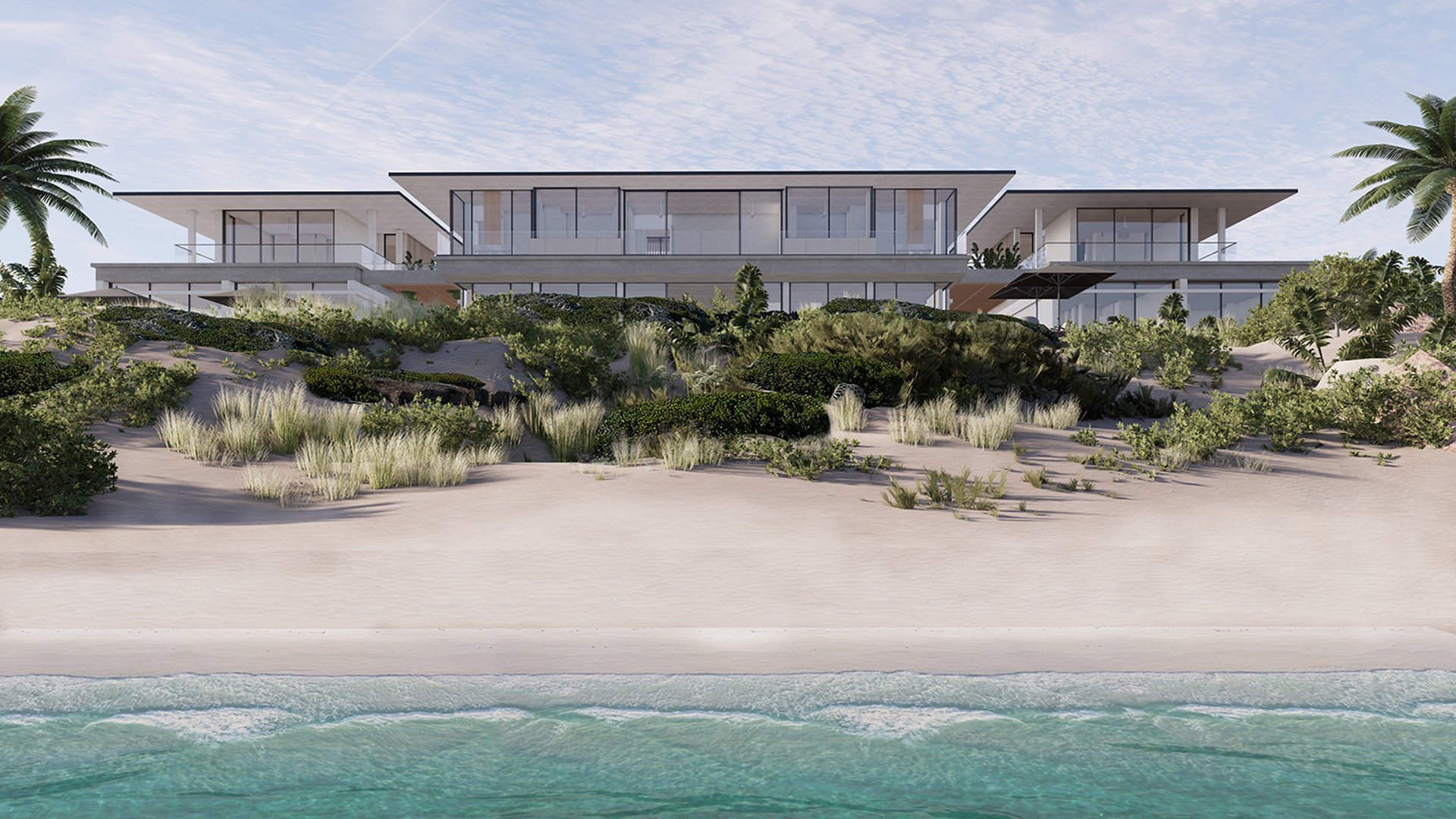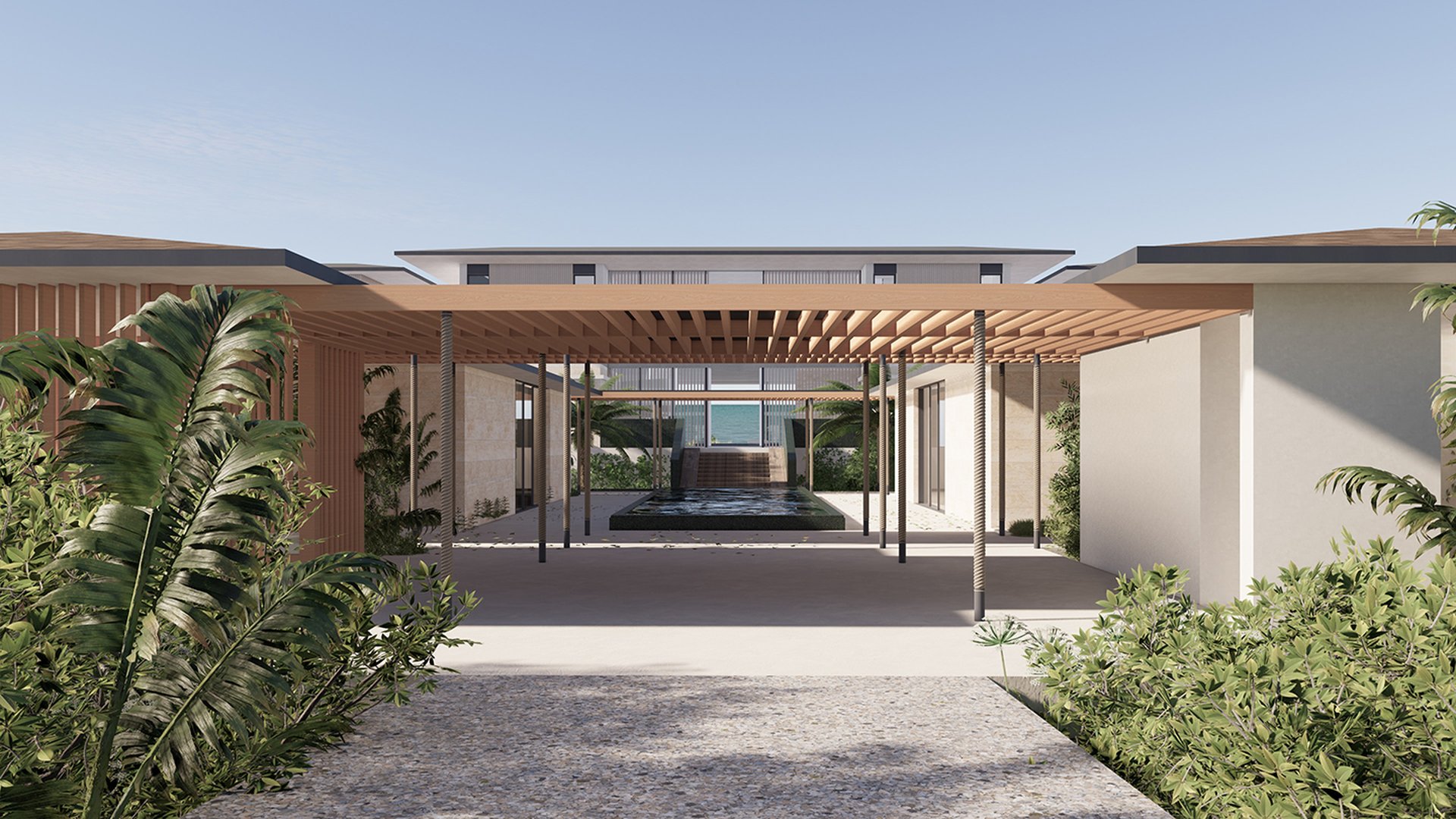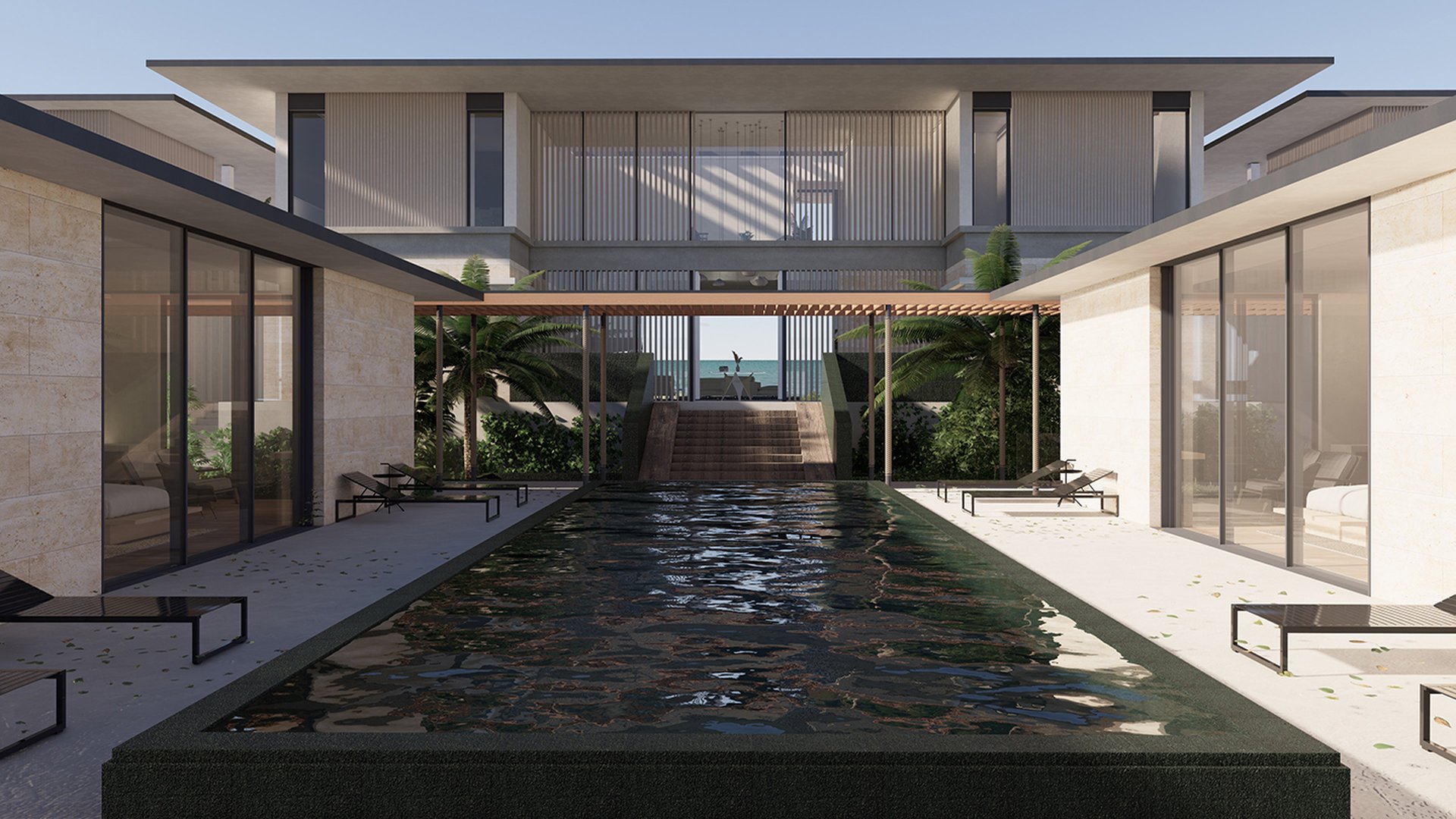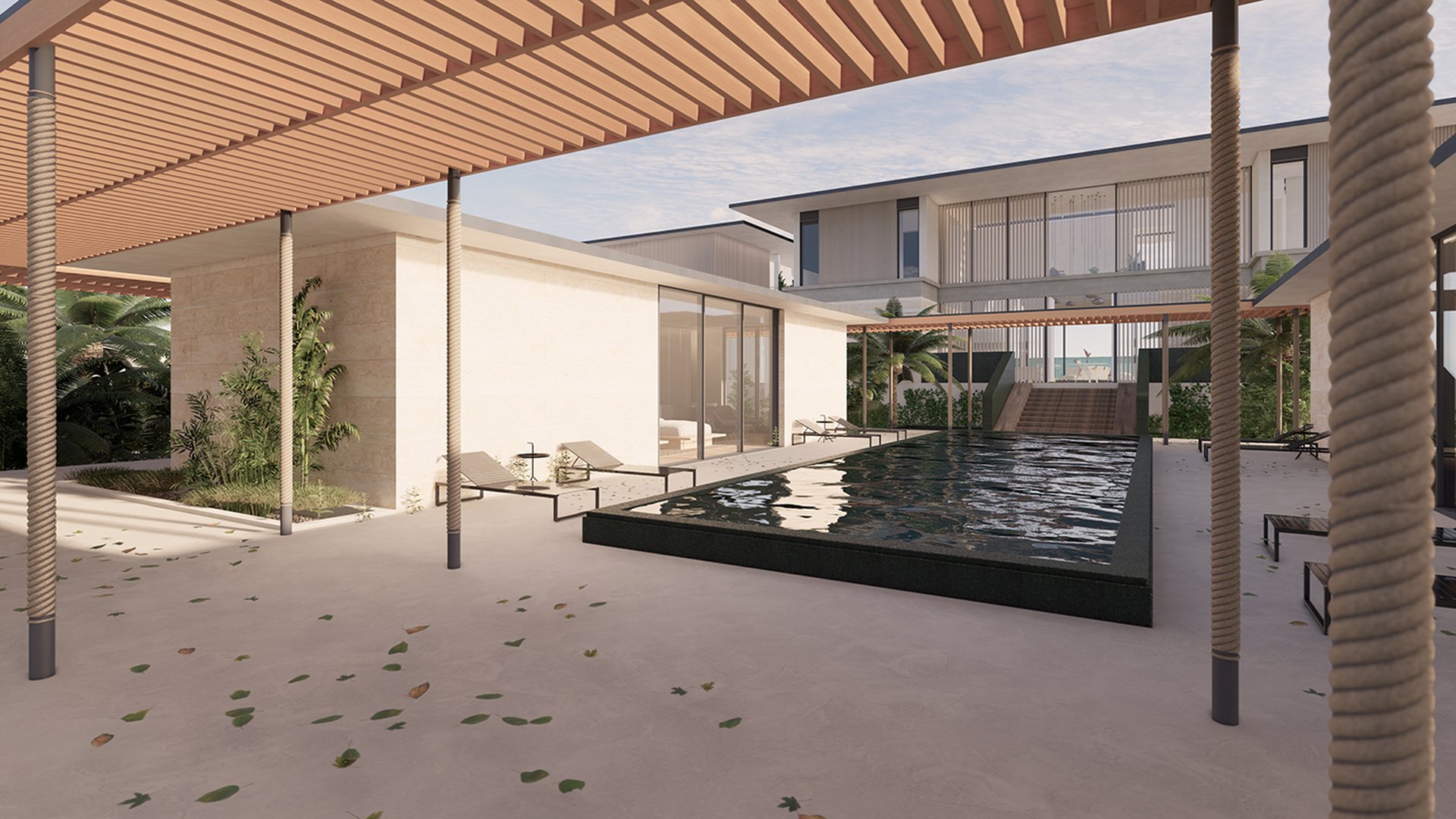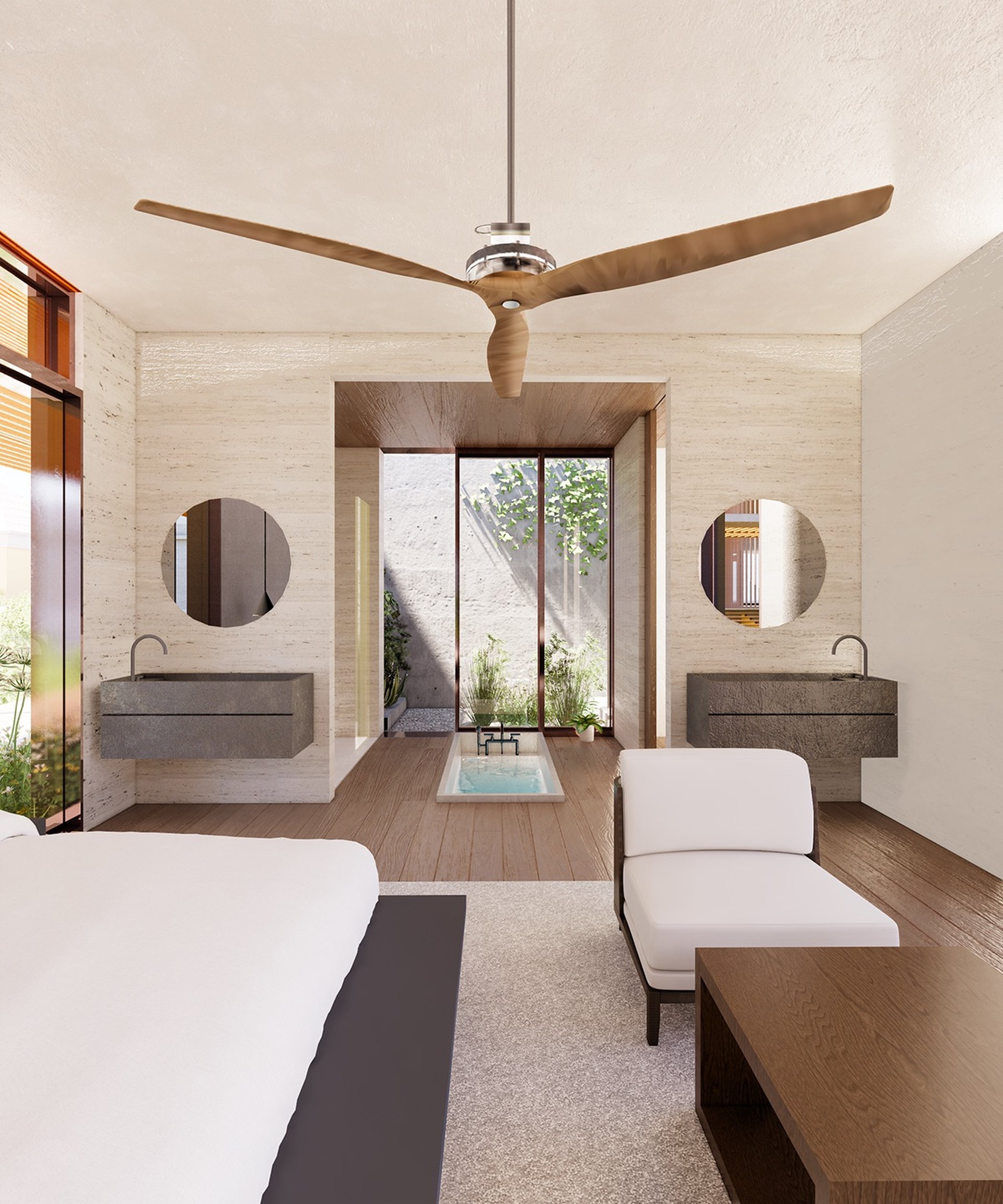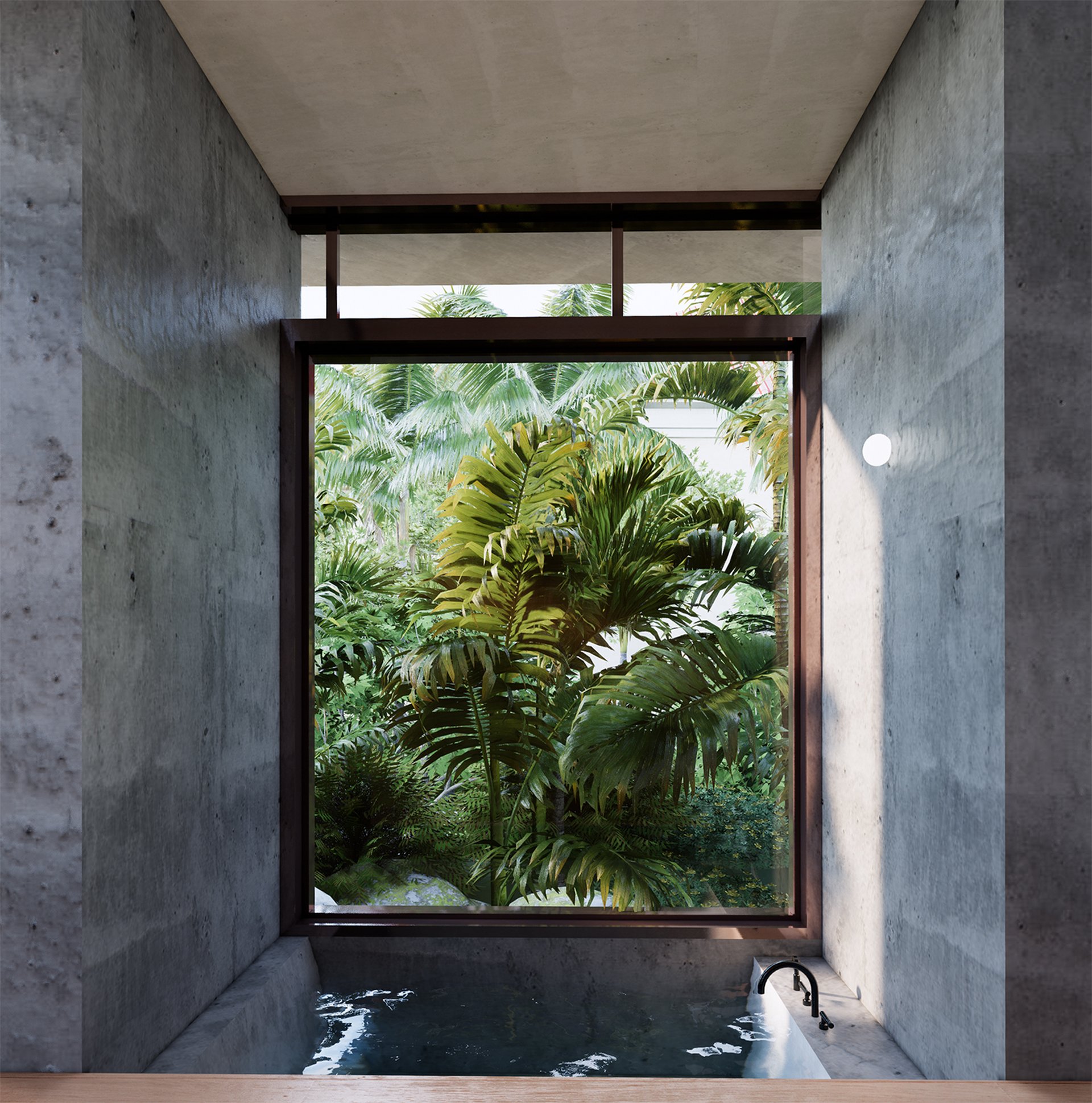 Gull Wing
Hovering Above the Horizon
Status

Construction Documents Stage

Location

Long Bay, Providenciales, Turks and Caicos Islands

Size

11895 sqft GIA

Specification

10 beds, 12 baths

Visualisations

Blee Halligan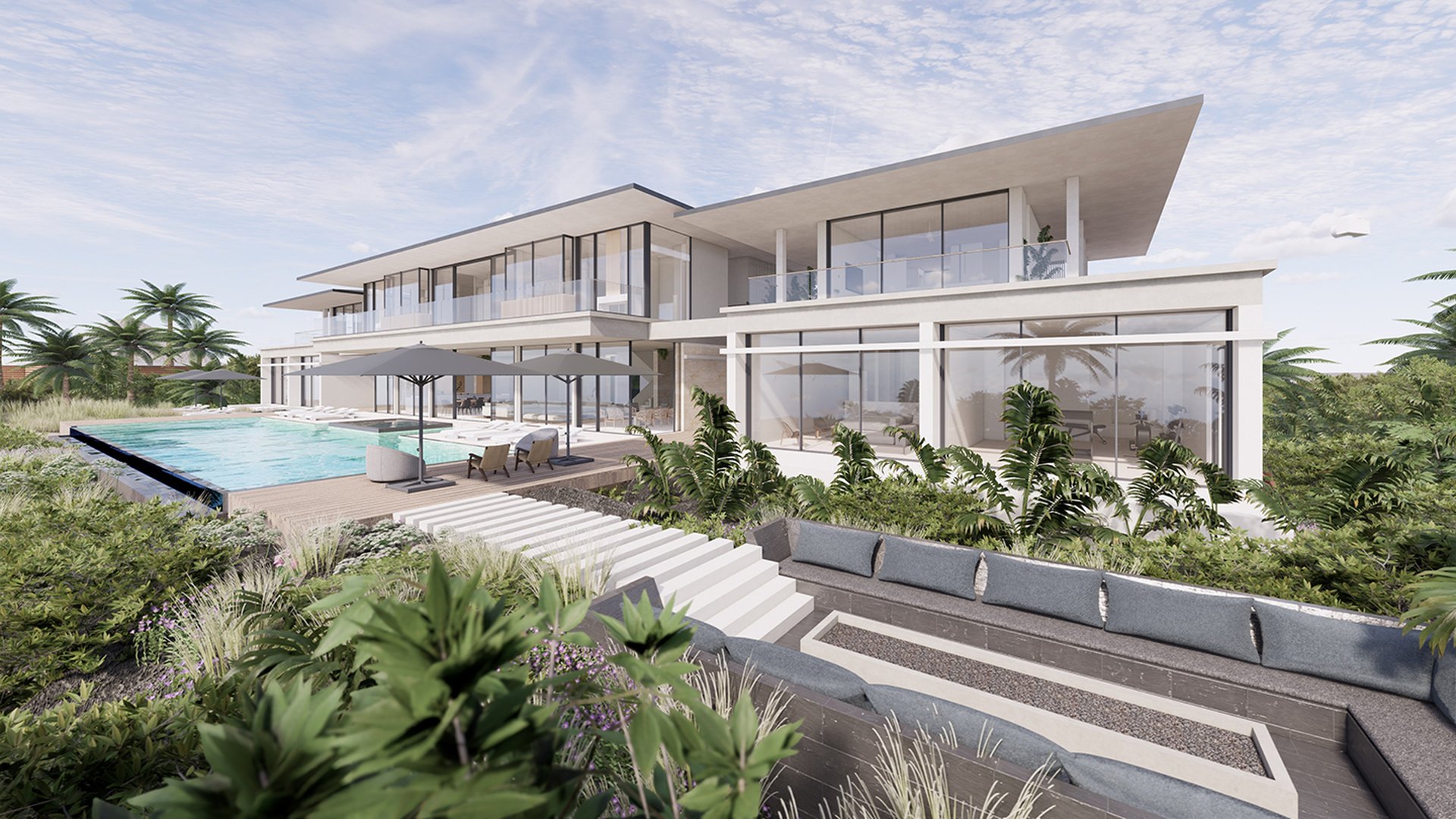 This 10 bedroom home is located on a raised lot at the western tip of Long Bay Beach, Turks and Caicos Islands. The home is positioned at the top of a small cliff of dune grass, with panoramic views looking out across the Caicos Bank. At this elevation, incoming weather patterns can be observed long before they make landfall, with silvery cloud formations reflected on the water below. Capturing the diurnal variances of the sea and sky was central our design ambition, as was careful consideration of the prominence that a house here would have when viewed from the beach below.
The main house is carefully placed in relation to the primary dune system - a broad two-storey volume that maximises views out, whilst sitting far enough back to allow the dune to buffer winds and create privacy from the beach. Its length is broken-down into three pavilions, with blade-like oversailing roofs for shading and framing the horizon. The fragmentation of the central living volume from the set-back bedroom wings, and each volume's tapered roof profiles, gives the whole composition a 'light-weight' and 'hovering' appearance perched above the dune - echoed in our working title of 'Gull Wing'.

A 'light-weight' and 'hovering' appearance perched above the dune.
Entry to the main house is via a collection of guest garden pavilions connected via shaded pergolas. Two garden bedrooms face each other across a central pool, creating a serene protected space that allows guests to come into close contact with the indigenous flora and fauna of the site. A grand set of steps bridges the transition from the lower leeward side of the dune and upper foredune.
At the upper level, the full-width grand room and poolside terraces form the central gathering areas of the house, bookended by two master bedroom suites. Three grand master suites are positioned on the second floor, with enhanced panoramic views.
Shady breezeways cut between the three principal beachfront volumes in order to allow winds to percolate through the site, and allow coolth to be captured into the heart of the home. These also provide circulation routes for staff servicing from front-to-back of the home, with servicing zones placed strategically to allow close, yet discrete, contact with the residents and guests.