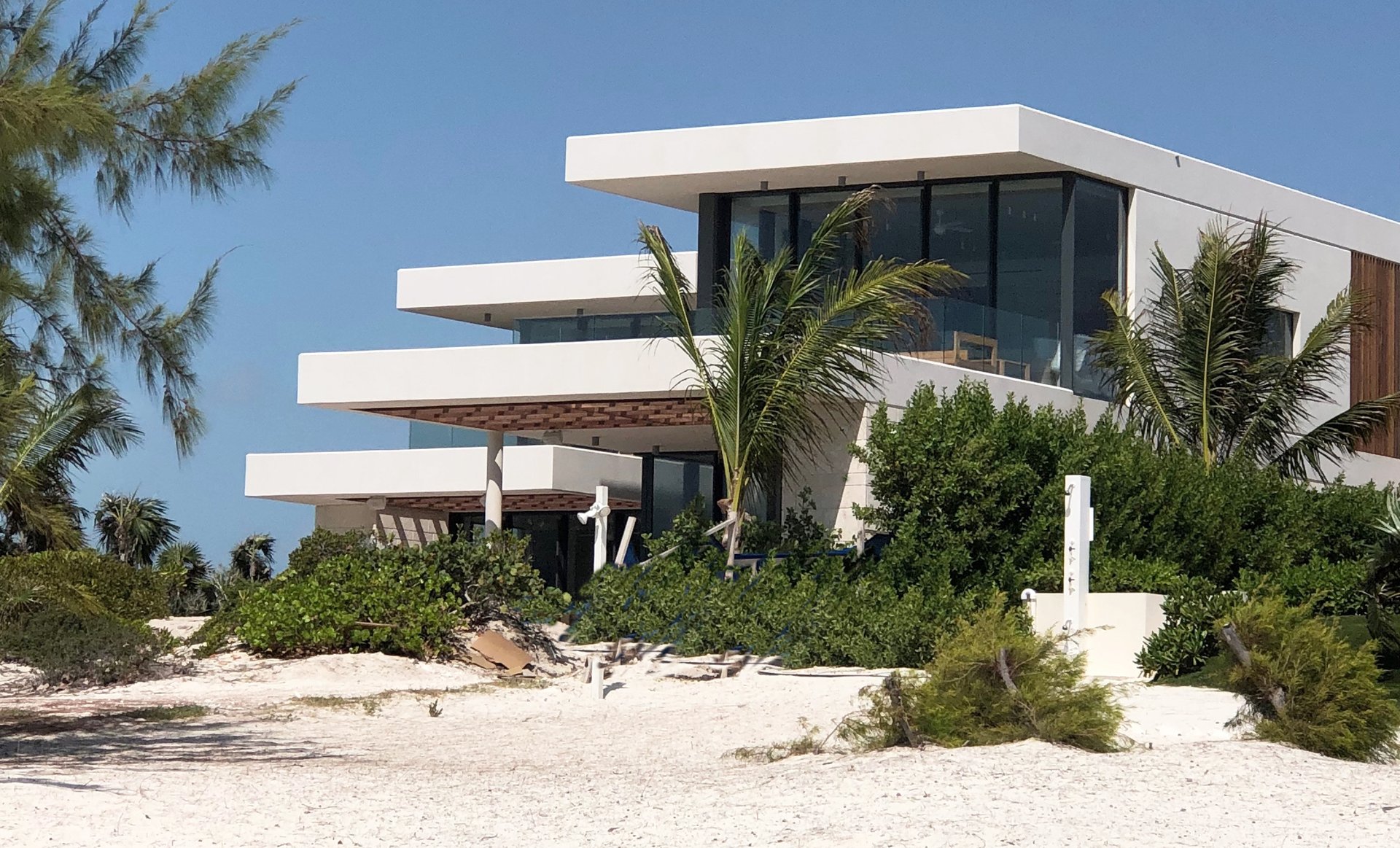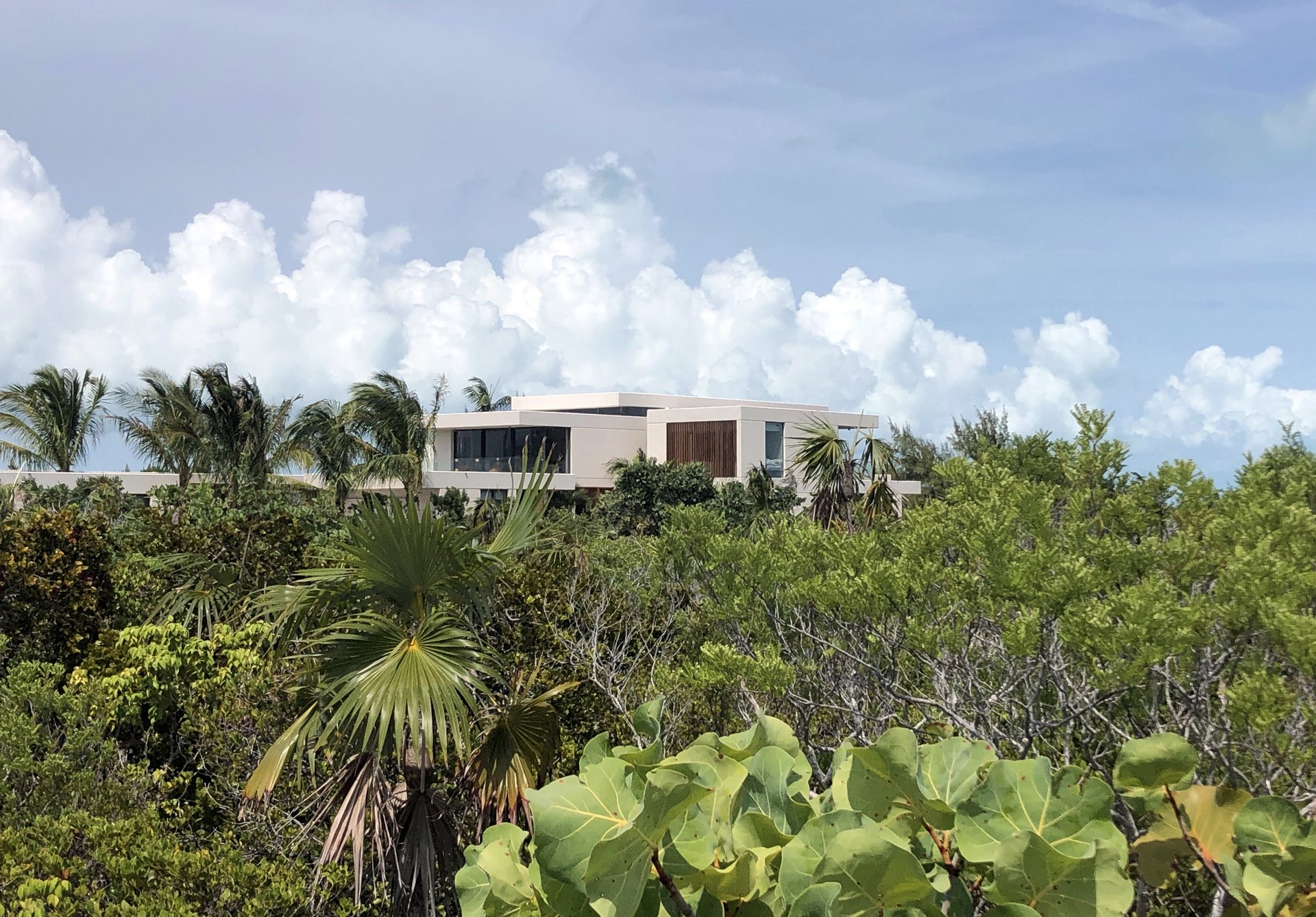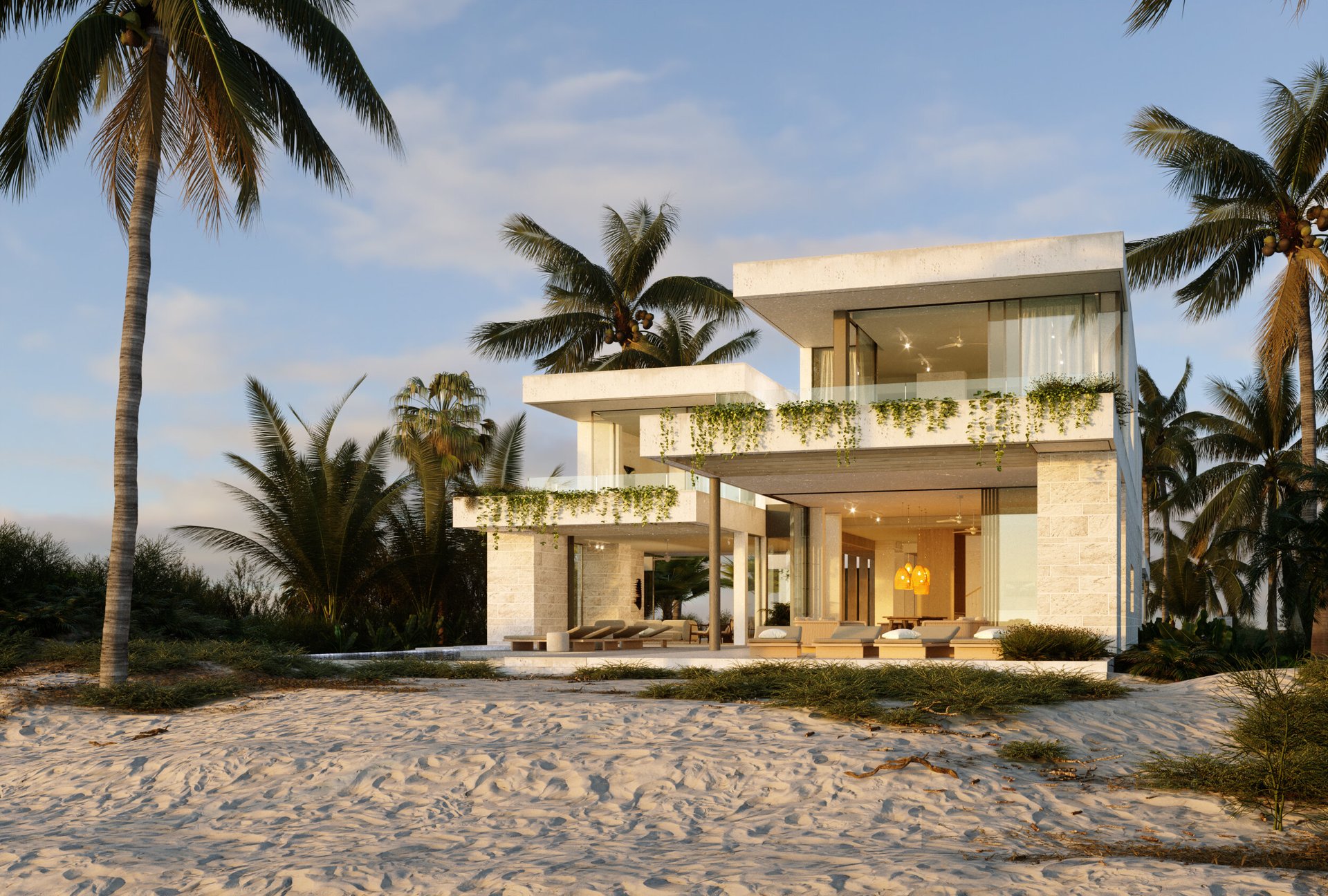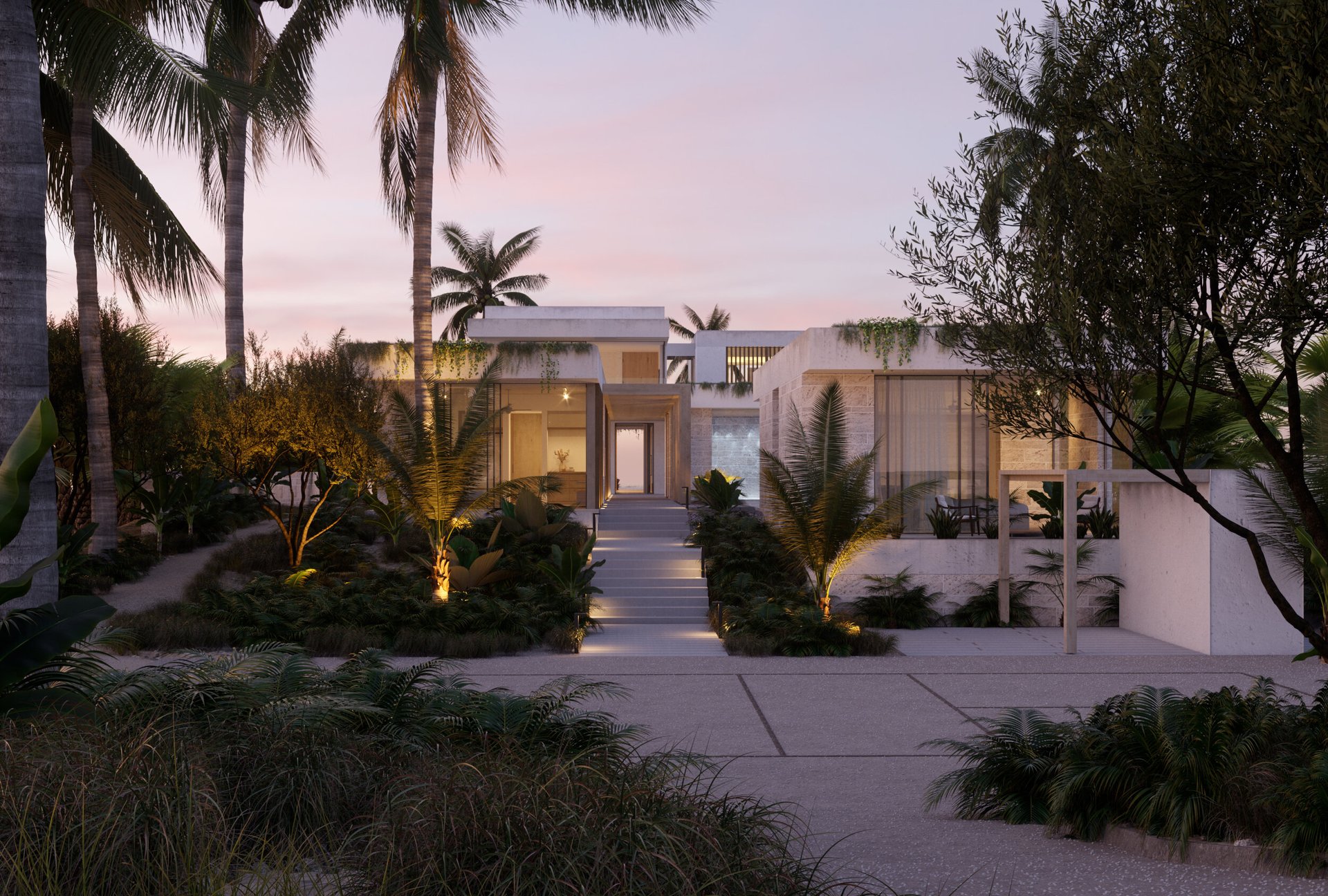 Dune House
Geological Forms in Shifting Sands
Status

Completing 2023

Location

Long Bay, Providenciales, Turks and Caicos Islands

Size

7365 sqft GIA

Specification

8 beds, 8.5 baths

Visualisations

ISO Visuals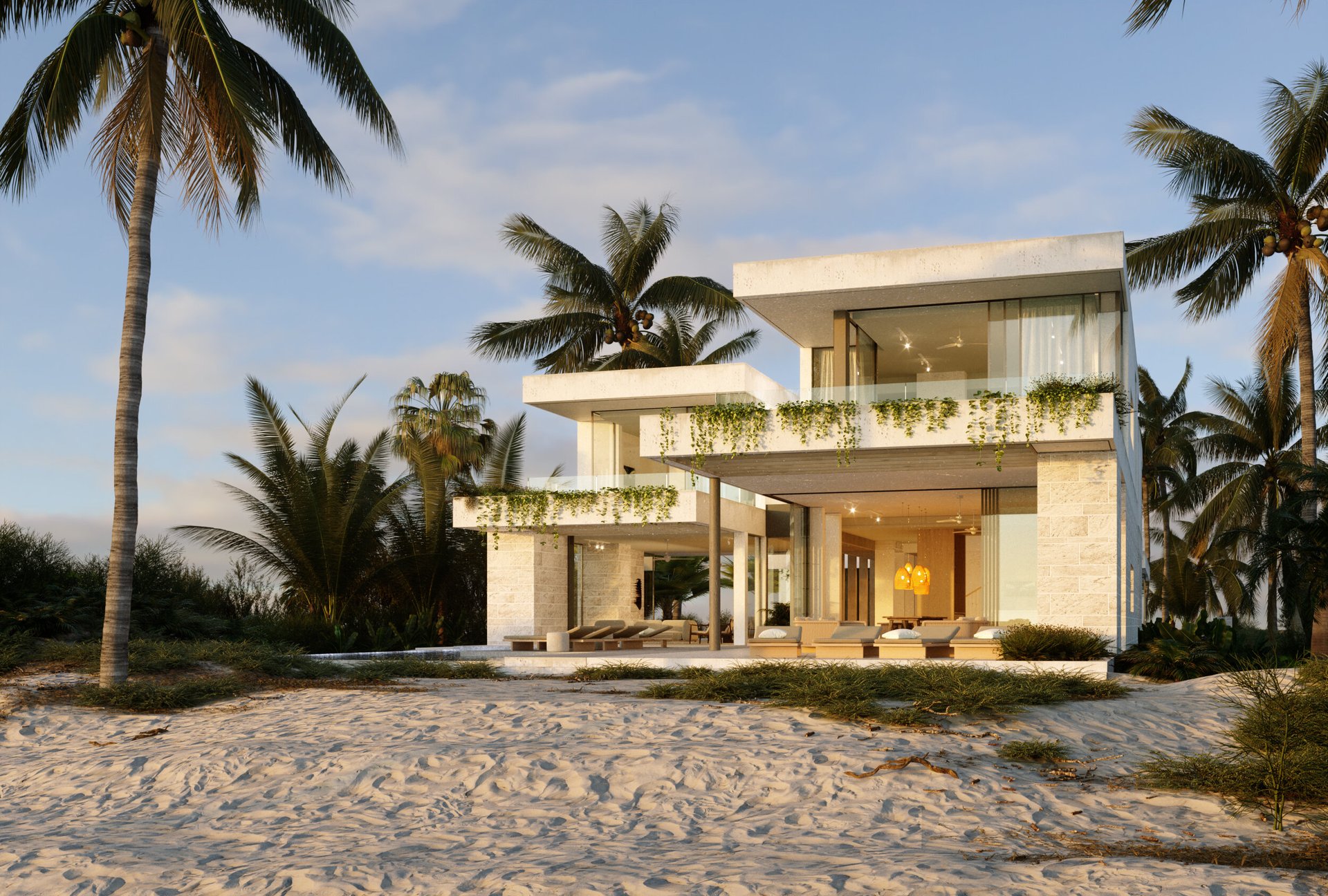 Dune House is located on a subtly undulating stretch of dune on Long Bay beach, Providenciales. Our client's brief was to design a 7000sqft 8 bedroom home that maximised the experience of their long lot and created many different walkways through the house and landscape. This was achieved by spacing out the home into a main two storey house and four single storey pavilions, with some connected by covered walkways.
The dune influenced the house's profile, with the primary, secondary and tertiary dune undulations echoed in its section.



We sought to design a home that responded sensitively and closely with the natural topography of the site. The specific dunescape of the site influenced the profile of the design, with the primary, secondary and tertiary dune undulations echoed in the high to low points of the building's section. Pockets of garden, patio and pool spaces fill the lower interdune areas, dispersed through the building plan in relation to the site's contours.
On approach from the garden (leeward side), the house has a low and respectful repose, emerging from the landscape as a gradually tiered form. From the beach (windward side), the house steps back in plan and section in a steeper recline as if shaped by the prevailing easterly winds.
The house has a simple strata of materials, with a stone base and natural rendered upper floor, separated by bands of concrete, further emphasising its geological presence in the shifting sands.